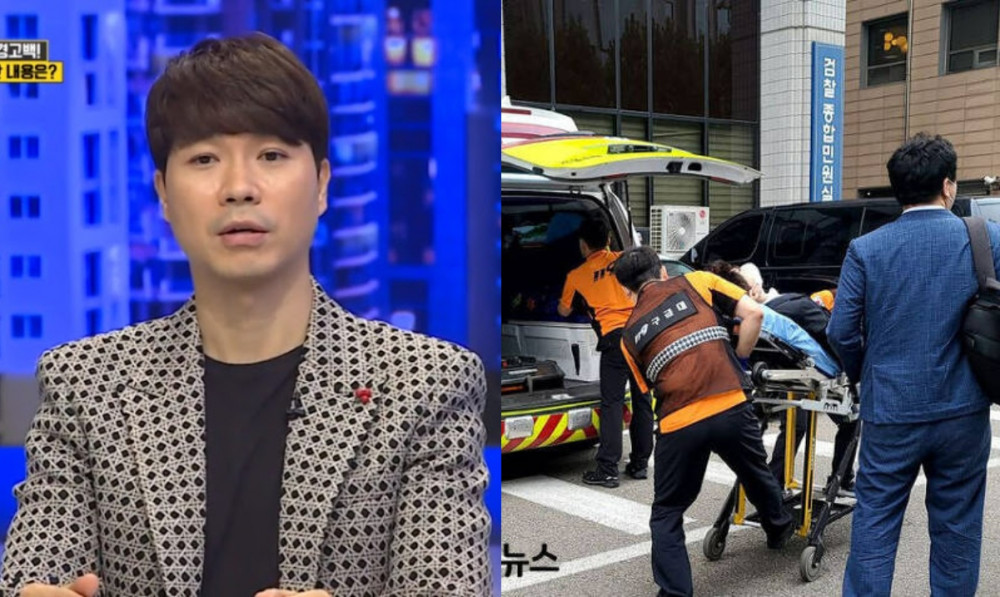 TV personality Park Soo Hong was reportedly transported to the hospital after being assaulted by his father during his cross-examination at the prosecutor's office.
On October 4 at 10AM KST, Park Soo Hong was scheduled for a cross-examination with his brother, who was recently arrested on charges of embezzlement, at the Seoul Western District Prosecutor's Office. There, Park Soo Hong's father and brother were both in attendance.
According to a representative from Park Soo Hong's side, Park Soo Hong's father hit Park Soo Hong several times during the cross-examination, while saying threatening words such as "I will k*ll you with a weapon", and more. Police officers and an ambulance were quickly dispatched to the scene of the unexpected assault in the prosecutor's office. Park Soo Hong was then rushed to the hospital on the ambulance. Currently, the extent to Park Soo Hong's injuries is unknown.
Meanwhile, Park Soo Hong's brother was recently arrested for stealing millions of dollars from the Comedian/TV personality.