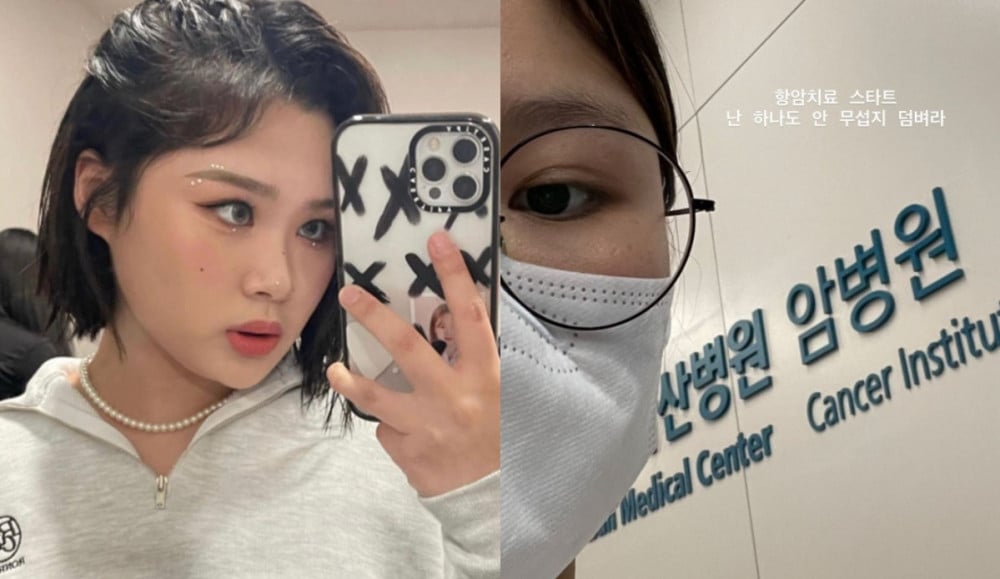 Dance crew Clue C's leader Lee Chae Rin (18 years old) revealed that she is currently receiving chemotherapy.
On September 19 KST, Clue C's leader and dancer Lee Chae Rin took to her personal Instagram to post a photo with the caption, "Chemotherapy, start. I'm not scared at all. Come at me." The photo showed a selfie of Lee Chae Rin that had been taken at a medical center for cancer treatments.
Lee Chae Rin previously revealed on September 4 KST that she had gone to the emergency room for non-COVID related reasons, due to a rapid decline in health. Then, on September 12 KST, Lee Chae Rin announced that she will be taking a break due to health reasons, as it will be difficult for her to participate in the dance crew's packed schedules while undergoing treatment.
Meanwhile, the dance crew Clue C gained recognition through Mnet's dance survival program 'Street Dance Girl Fighter'.