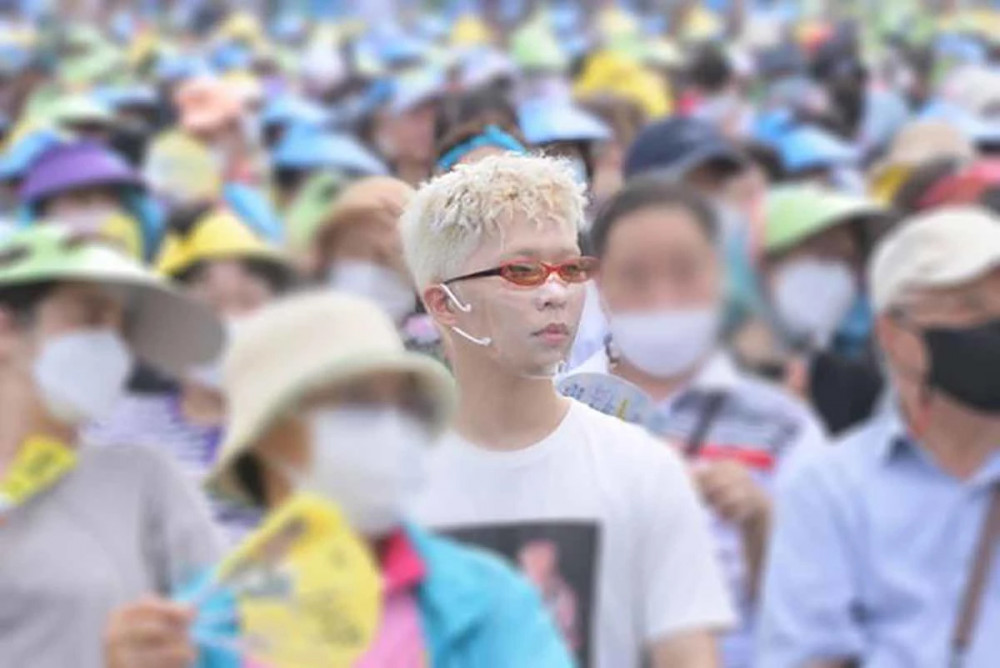 A well-known star made an unexpected appearance in the audience at a recent recording for KBS1's 'National Singing Contest'.
Back on September 17, a recording for 'National Singing Contest' took place on an outdoor stage at Hanam, Gyeonggi Province. The recording marked comedian Kim Shin Young's inaugural recording as the new MC of 'National Singing Contest', inheriting the prestigious role from the late MC Song Hae.
Celebrity guests including Yang Hee Eun and Song Eun Yi appeared as guest performers on this day, cheering on Kim Shin Young's new beginning with one of the longest running programs in South Korean television, but one celebrity was spotted attending the recording as just another member of the audience - AKMU's Chanhyuk!
Many viewers were pleasantly surprised to see the yellow-haired singer/song-writer in the crowd, stealing the spotlight with his "celebrity aura".
Meanwhile, the AKMU member has been garnering attention for his experimental YouTube videos on his channel @Leechanhyukvideo.