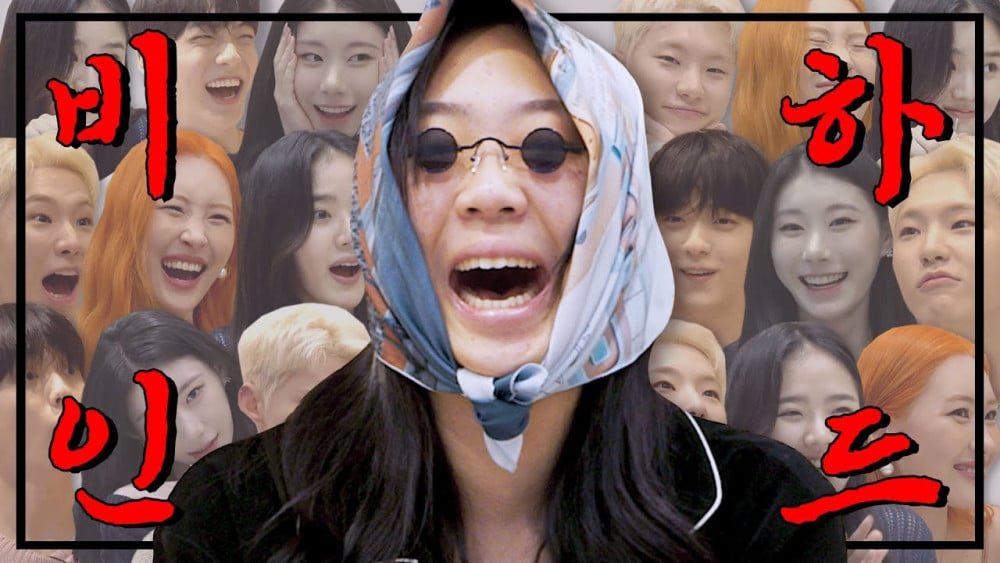 With YouTube and new media becoming more and more readily accessible to the public, celebrities and Korean entertainment have shifted more towards YouTube as their channel to produce content and connect with fans.

Even shows that are broadcast on Korean television are regularly uploaded on YouTube, often cut into clips that are quick and easy to watch -- so that they don't have to view the entire episode. This is often used as a strategy to bait them into watching the full episode using streaming services; however, many people are not inclined to watch a full one-hour episode of a television show, especially with how busy the world is moving.
Today -- we will be checking out some YouTube shows that have been HOT, and these are all shows hosted by some of your favorite celebrities. The episodes aren't too long, and these have been the rising hot shows, especially in 2022. So sit back, and get ready to binge-watch what is considered one of the hottest K-YouTube shows, and make sure to let us know your thoughts!
Lee Youngji's No Freaking Prepare
A spin-off of the original season of "No Prepare," Lee Youngji takes it one step further by inviting celebrities to her small apartment and drinking with them, portraying a new way of interviewing guests. Because they are drinking alcohol, guests often get tipsy and intoxicated, making it easier for them to open up and talk about themselves. It's especially more entertaining because you'll see some guests that you would never expect to see drinking publicly!


Sunmi's SHOWterview
Fans were pretty sad at the fact that Jessi's Showterview ended, but no worries, as another global star took over the show, and she has been killing it equally! Sunmi took over as the new host, and she has been taking it into her own hands and begun Season 2 of the show. Showterview was especially loved by global fans, and she makes sure that it is a GLOBAL show by not allowing honorifics to be used during the interview.
Kim Hee Chul's Alcohol Street Fighter
I guess alcohol has been the trend on YouTube shows as Super Junior's Kim Hee Chull took a twist on his own YouTube show, drinking with guests and hosting interviews while tipsy or intoxicated. We already knew Kim Hee Chul was a great entertainer (and yes, we know -- his primary role is a singer), but when alcohol gets involved, it gets extra fun, and of course -- the bar food makes you want to order food late at night as well.
Lee Yong Jin's Health Center
Lee Yong Jin has been the hot topic of YouTube content through his show "Turkidz on the Block," but he took it one step further by offering a half-counseling, half-comic show called Lee Yong Jin's Health Center. Partnering with sensational dancer Gabby, guests would come out and simply talk about themselves, and Lee Yong Jin and Gabby would make sure they felt healed after visiting the health center. They can talk about their problems, their life -- simply anything!
Mouths with Tires
If you want to see celebrities and YouTubers appear talking about common debate issues (Should a guy be allowed to help a girl pick up side dishes in front of their girlfriend?) and the logic behind their answers, then "Mouths with Tires" is the perfect show to watch. They discuss anything to everything, and it can relate to friendships and relationships, and the conversation can sometimes get quite out of hand, and the topics they discuss may be pretty controversial or disturbing. But Koreans love that we are becoming more open-minded, so have an open mind and listen to their thoughts!
Today -- we checked out five Korean YouTube shows that have been absolutely hot and loved by Koreans and foreigners all over the world. Though there are many more YouTube shows that are coming up on the rise, these have definitely been appearing on pretty much any Korean YouTube algorithm.
With YouTube becoming increasingly popular, what kind of content would you like to see from your favorite celebrities? And what is your ultimate favorite YouTube show by a star these days? Is there one that we did not mention? Make sure to let us know in the comments below!