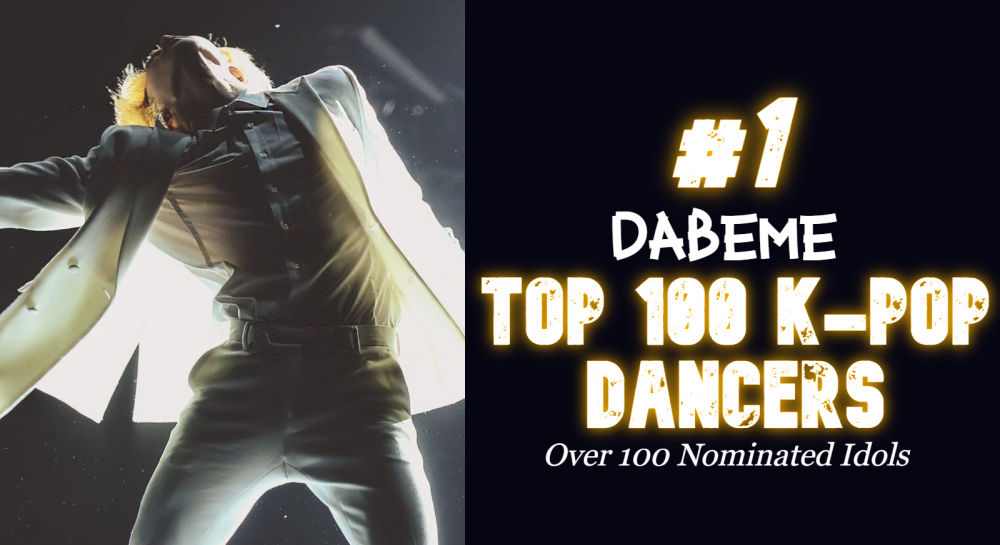 Jimin's name has become synonymous with dance. No one can discuss K-pop dance matters without mentioning Jimin's name in respect of his talent, skills, and entrancingly distinctive signature style. He dominates the K-pop industry as the undisputed ultimate 'Dance King' and 'Dance god' as K-media has come to refer to him. He has won numerous polls and surveys on dance year after year, and dance professionals from all around the world agree that he always has been a dance prodigy while analyzing his dance, proving that his titles and status remain uncontested.

Some previous dance titles he has won from credible international voting websites include Japan's Netlab'Best Male Idol Dancer in K-pop' in 2022 and 'Best Dancer in K-pop' in 2021, Dabeme's 'Best Male Dancer' for four consecutive years, the King Choice 'Best Male K-pop Idol Dancer' for three years straight and K-pop Vote's 'Best K-pop Dancer' 2021, among many other polls.

On September 8, Jimin added yet another dance title to his already long list of accolades after emerging at the top of another dance poll by Dabeme for 'Top 100 K-pop Dancers' where more than 100 idols had been nominated.
Fans congratulated him on the win, and they agreed that he is still the best of the best among dancers in K-pop, despite many new groups making their debut every year with good dancers. Many of the fans took to Twitter immediately after the poll was completed and results were announced to express their pride in Jimin and their enthusiasm for his win.
They reminisced past instances where dance professionals and BTS members spoke of Jimin's incredible talent, shared some of their favorite clips of Jimin's dance performances while highlighting his mind-blowing dance details, and also discussed his immense love for dancing, which is why he is so good at it; his passion makes him give it his everything.
As the celebrations went on, Jimin took over Twitter trends with two entries into the Worldwide trends list, 'DANCE KING JIMIN' and #JiminTop1KpopDancer.
It is safe to say that there is no dethroning Jimin from his crown when it comes to dancing, and he will remain a dance legend in the world of K-pop for a long time to come where future generations will continue to reference him as the industry's standard for performances.
Congratulations Jimin!