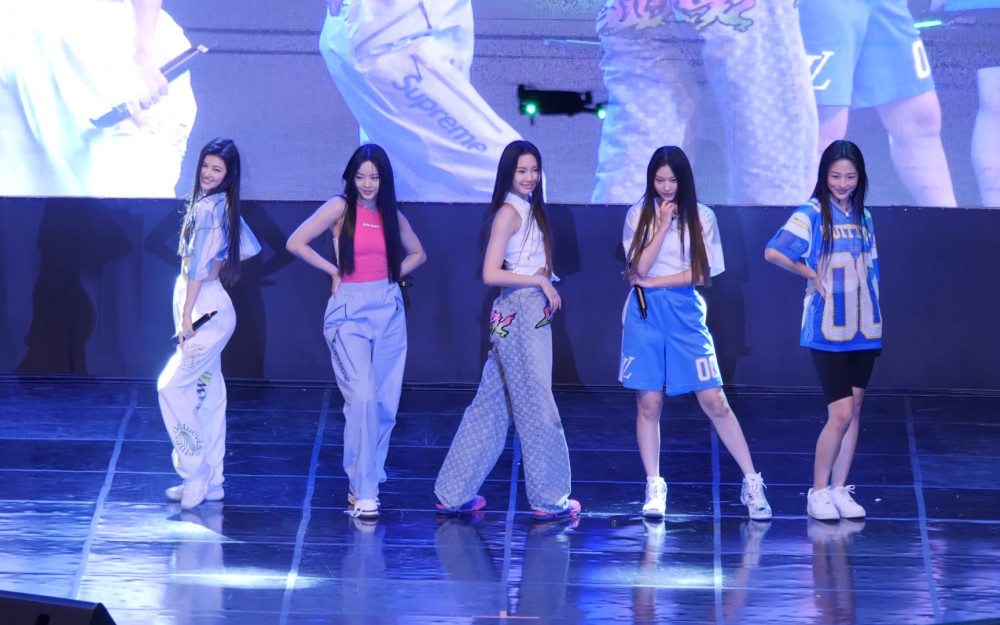 NewJeans are making a name for themselves as the nation's "younger sister group" with immense popularity as soon as they debuted.
The rookie girl group has set an incredible record among fourth-generation girl groups. Not only does NewJeans hold the highest monthly listeners among 4th generation K-Pop groups on Spotify, but they are the first and only 4th generation group to surpass 10 million monthly listeners on Spotify.
On September 21, the girls were invited to perform at the 'DANFESTA Dankook University Festival,' where they performed three tracks from their debut album.
The fancam videos were uploaded on September 21 and shared on various online communities where netizens could marvel at the girl group's performance.
Netizens and fans commented, "They're so cute," "They are babies but so good at singing," "The video is well-recorded," "She's so fresh and I love it," "They are so adorable," "They're much taller at the festival than at the music programs," "NewJeans are the best," and "They're the nation's younger sister group."