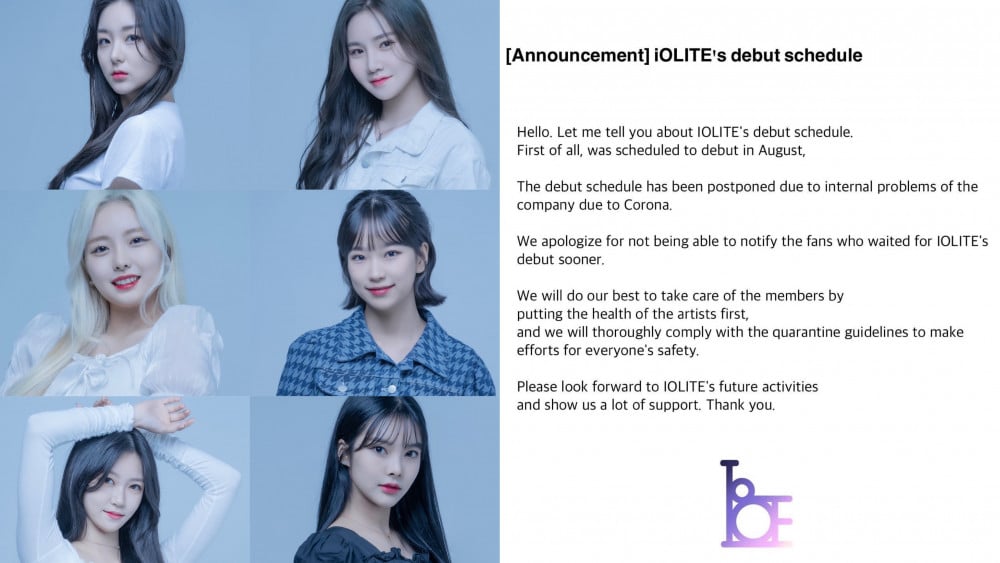 IOLITE's debut has been postponed because of "internal problems of the company" due to COVID-19.
On August 26th, IOLITE's agency shared that their debut has been postponed via a statement on their official social media accounts.
You can find it here: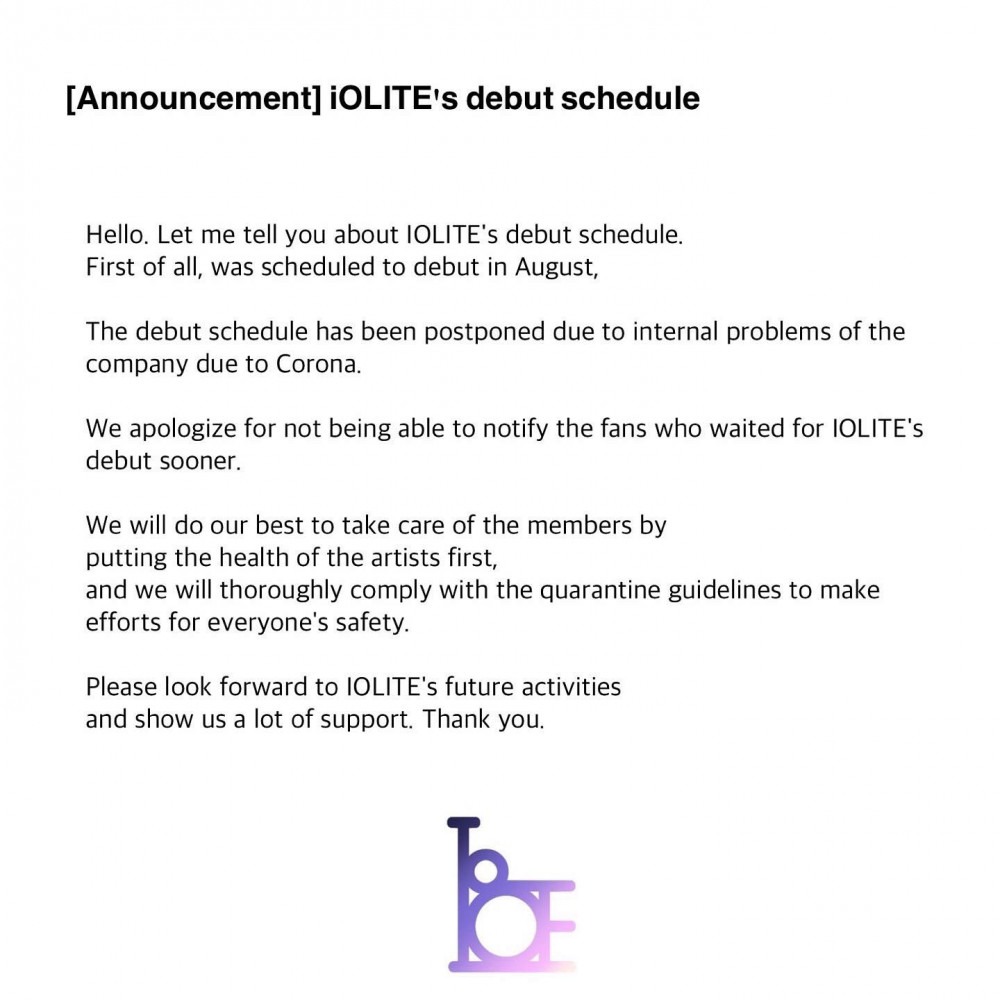 Despite this, member Minjeong has shared that they are working hard to make their debut and that fans have nothing to worry about.