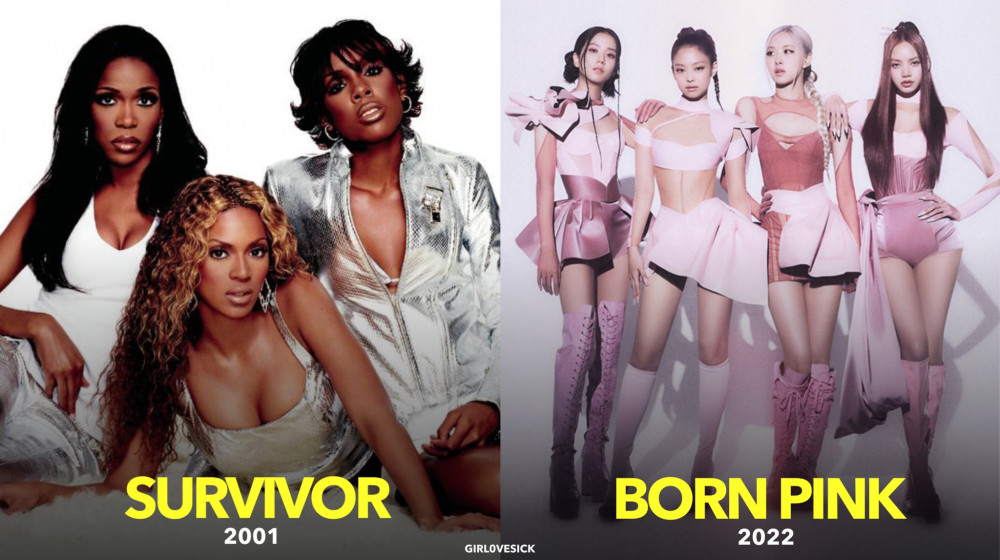 A big congratulations are in order for BLACKPINK! The highly anticipated album of 2022, "BORN PINK" by the Biggest Girl Group in the World, officially debuted at #1 on this week's Billboard 200 with 102,000 units sold (37.49 million on-demand streams; 75,500 pure sales).
BLACKPINK becomes the first Korean female act in history to top the Billboard 200 in the chart's history. BORN PINK became the first album by a female group to hit #1 on the Billboard 200 since "Welcome to the Dollhouse" by Danity Kane in 2008.
They made HISTORY by becoming the first female group to simultaneously debut at #1 on the US and UK album charts since Destiny's Child in 2001 (21 years ago) and joins to Adele as the ONLY FEMALE ALBUMS to hit #1 in the UK, the US, and South Korea Album Chart this century.