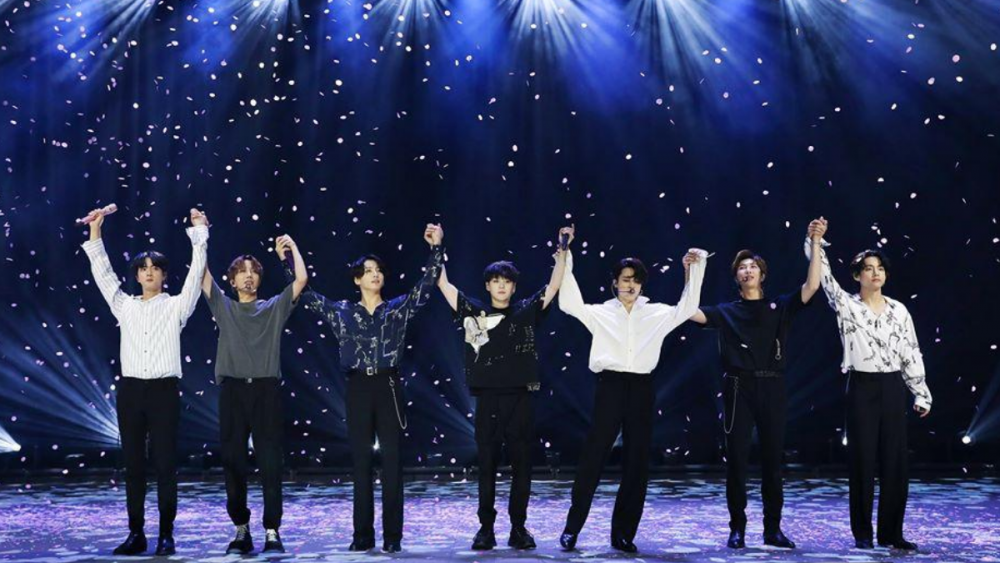 The free BTS concert to be held in Busan on the 15th of next month to help Busan with the attraction for the 2030 World Expo (Expo) is about a month away, but it has not been clearly decided who will pay the related expenses. BTS was selected as the ambassador for the 2030 Busan World Expo in July.

According to officials from the business and cultural circles on September 6, it is known that the BTS performance to be held at the Busan Asiad Main Stadium on the 15th of next month and will cost about 7 billion KRW (5.1 million USD) in expenses. An official from the business community who participated in the bid committee said, "Since it's a BTS performance, a lot of money will be spent on stage equipment, etc. We have to spend about 7 billion KRW, but there isn't a place that would pay, so everyone seems to be pushing it off."

The event, which is held under the name of 'BTS in Busan,' is hosted and organized by BTS' agency HYBE and is sponsored by the city of Busan. The Busan Expo Bidding Committee is also partially involved in hosting the event.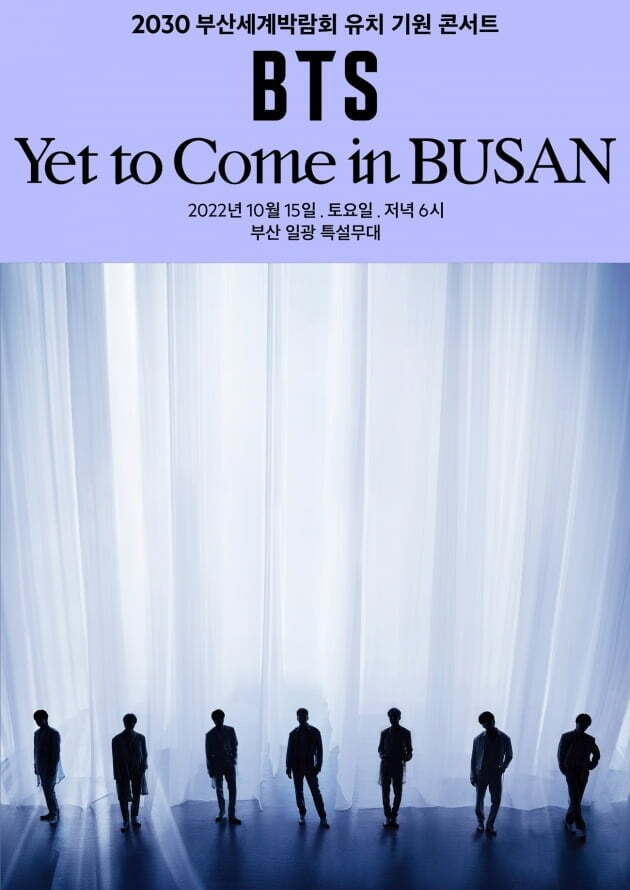 The audience will not be charged for the tickets since it has been announced that the performance will be "Free." An official from the Secretariat of the Bid Committee said, "I know that HYBE will cover the cost of this event by receiving advertisements and sponsorship from companies and the Expo Bidding Committee will not pay." An official from the Busan City Induction Planning Team also explained, "Since HYBE is the organizer, inquiries regarding cost should be answered by HYBE."

HYBE replied to the Korea Economic Daily, "HYBE and many other companies are participating as official sponsors to participate in the effort to support the expo bidding." The names of participating companies were not disclosed.

The Busan Expo Bidding Committee understands that the organizations involved will eventually receive a bill. This means that major conglomerates such as Samsung, SK, Hyundai, LG, Lotte, and CJ, which are working on hosting the Busan Expo, might take a share in paying the cost as sponsors of the event.
However, each company said in an inquiry to the Korea Economic Daily that "we have not received any requests for sponsorship, etc., and there are no plans to support costs." In the end, it is highly likely that the event will be promptly sponsored by companies, or the cost will be settled by HYBE.

If corporate sponsorship is not feasible, HYBE can cover the remaining amount. According to the electronic disclosure of the Financial Supervisory Service, HYBE posted sales of 797.1 billion KRW in the first half of this year alone. The company's operating profit was 125.3 billion KRW, and the net profit was 129.5 billion KRW. Therefore, the company has the financial ability to cover the cost of the concert.