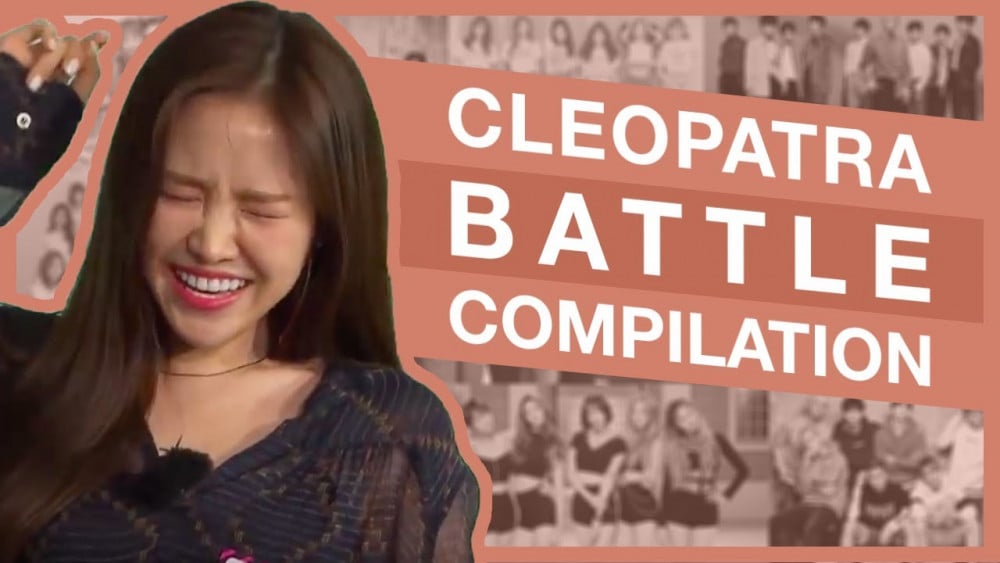 Whoever thought of the game "Hello Cleopatra" deserves an award. While many Korean variety show games are comedic and bring much laughter, "Hello Cleopatra," otherwise known as the high note battle, is probably one of the top five greatest variety show games ever, with many idols putting their life on the line to come out on top! Here are ten of the funniest Cleopatra game moments of all time!
1. GFriend vs. MAMAMOO: Both groups are highly known for their beagle energy, never shying away from the camera, so it's no surprise that these two groups make the top of the list!
2. MONSTA X, BTOB, Golden Child: For some reason, this game is a lot more hilarious with male groups; maybe it's because they naturally have deeper voices, and trying to see them reach notes as high is pretty hilarious. We can't skip out on the epic facial expressions, which make this game so much more fun.
3. Wanna One: Playing among themselves, I think everyone can guess who came out as the winner, none other than DongHwi, whose angelic voice reigned victorious in this game!
4. Oh My Girl Seunghee vs. Knowing Bros: Earning herself the title of "Real life dolphin," Seunghee shocked everyone with just how high of a note she could reach! One of the best vocalists out there, for sure!

5. SF9 and Cross Gene: SF9 Dawoon stole the show, taking the plunge to reach the highest note right off the bat, ensuring that his team wins victory!

6. Super Junior: One of the vocalists within the K-pop scene entirely known for his iconic high voice, it's honestly no surprise that Ryeowook came out on top for this game, which was made for him!
7. NCT: Putting a twist on their song "Hot Sauce," NCT shows us the cleverest way to win this game is to use the strategy of pulling your hair.

8. ATEEZ: ATEEZ is also known to have such a wild side; it's great to see them challenge each other and surprise one another with just how high of a note they can hit.

9. ASTRO: Aside from their charisma on stage, ASTRO members have quite the comedic side too, but just a forewarning, be careful when playing this game, for you never know, some spit might make its way out of your mouth.

10. B.I.G, MAP6, Matilda: Who comes out on top when it's a girl group versus a boy group? Considering females naturally have higher voices, the competition shown in this clip will actually surprise you!

If you haven't, suggest trying this game with fellow friends and even family for a great time!