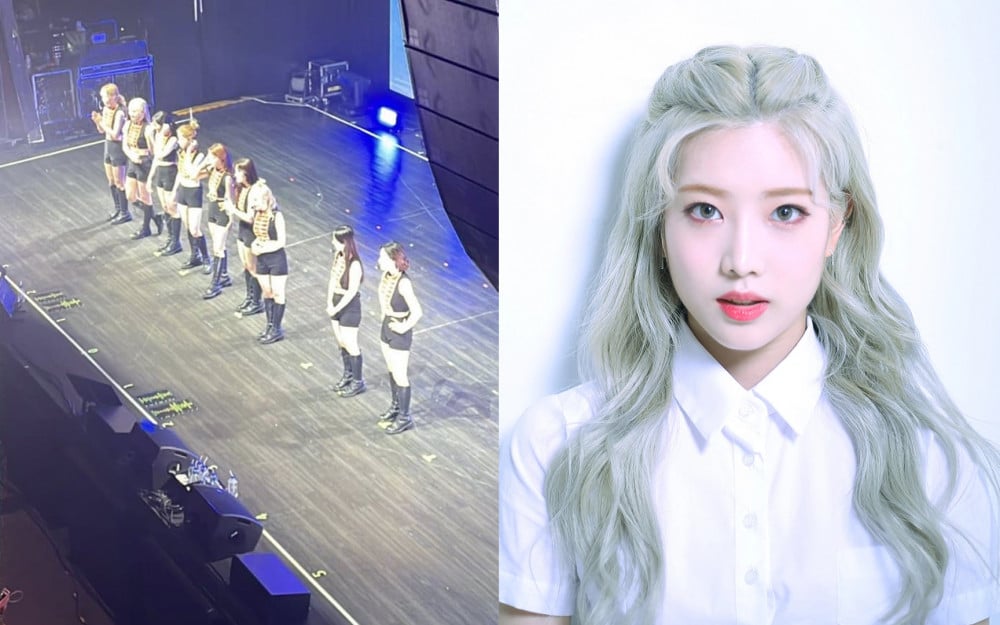 On August 11, LOONA and Kim Lip trended on various social media platforms such as Twitter after it was revealed that the member left midway through their concert in Chicago.
Blockberry Creative announced that member Kim Lip was feeling "unwell" midway through the show and ultimately sat out for the remainder of the night. The concert organizer also notified fans that Kim Lip would not be participating in the 'Meet & Greet' event after the show.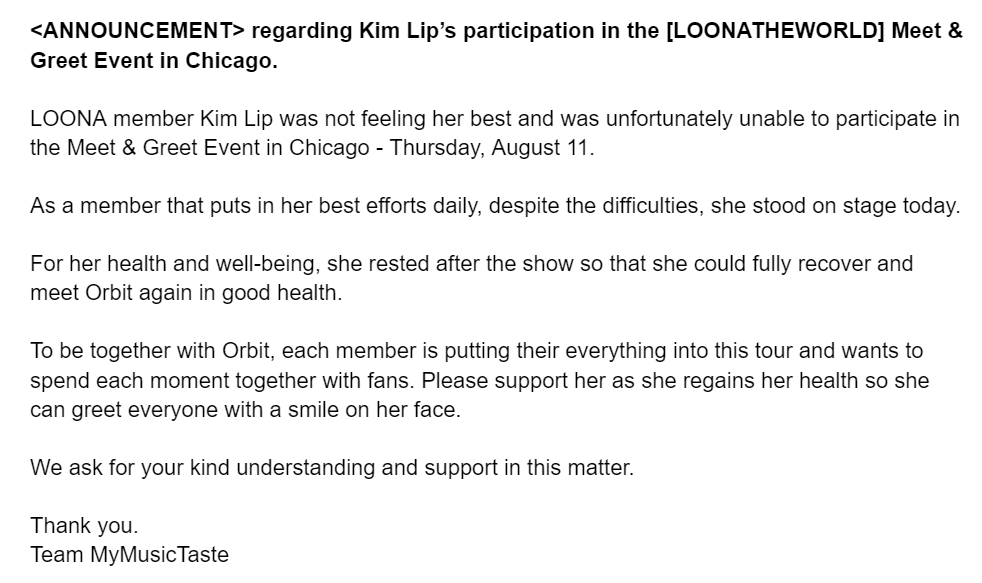 Thereafter, many fans who attended the event took to Twitter to share what had actually happened and revealed that an uncomfortable situation unfolded when rude fans prevents Kim Lip from speaking by cheering for another member. During the concert, LOONA members were given a chance to greet fans individually. When it was Kim Lip's turn, rude fans ignored Kim Lip's comments and continued to call out for "Vivi" multiple times.
Vivi tried to tell the crowd it was Kim Lip's turn to talk, but the crowd kept chanting for Vivi.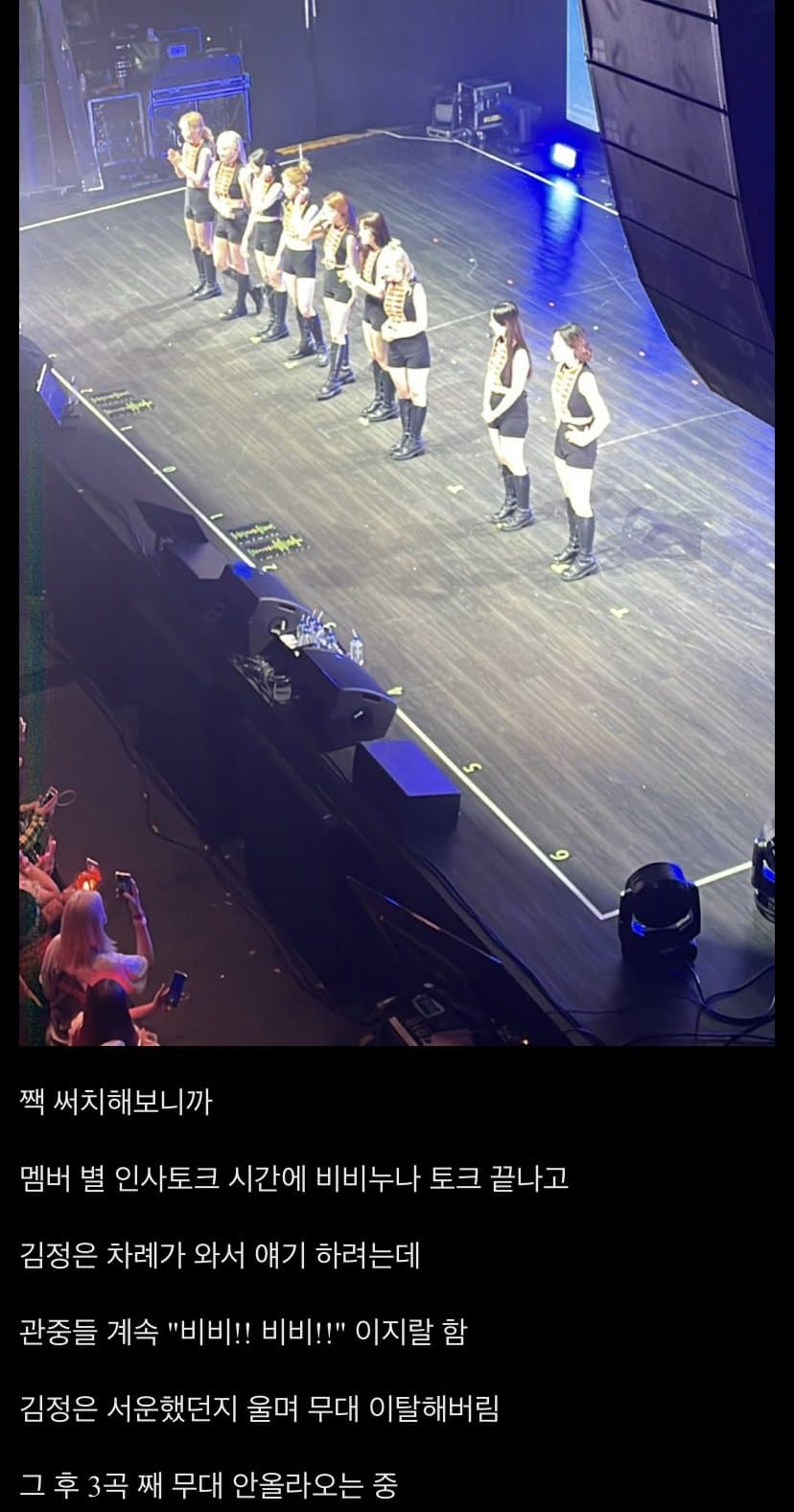 As this continued, Kim Lip had to turn back to wipe away her tears and ultimately left the stage.
This incident was also shared with the K-netizens through an online community that included a video of what happened. And Korean netizens joined different online communities to give their input on the situation. Netizens commented, "She wasn't feeling well, to begin with, but fans were reacting that way so she just broke down," "What the heck, are they crazy?" "I saw the video but they kept shouting 'Vivi, Vivi,' as soon as Kim Lip said two words, and they didn't let her talk," "Fans are a problem too but Kim Lip shouldn't have left the stage like that," "She seems more unprofessional doing something like that," "I would be so sad too, people have no manners," and "People like that are not fans."