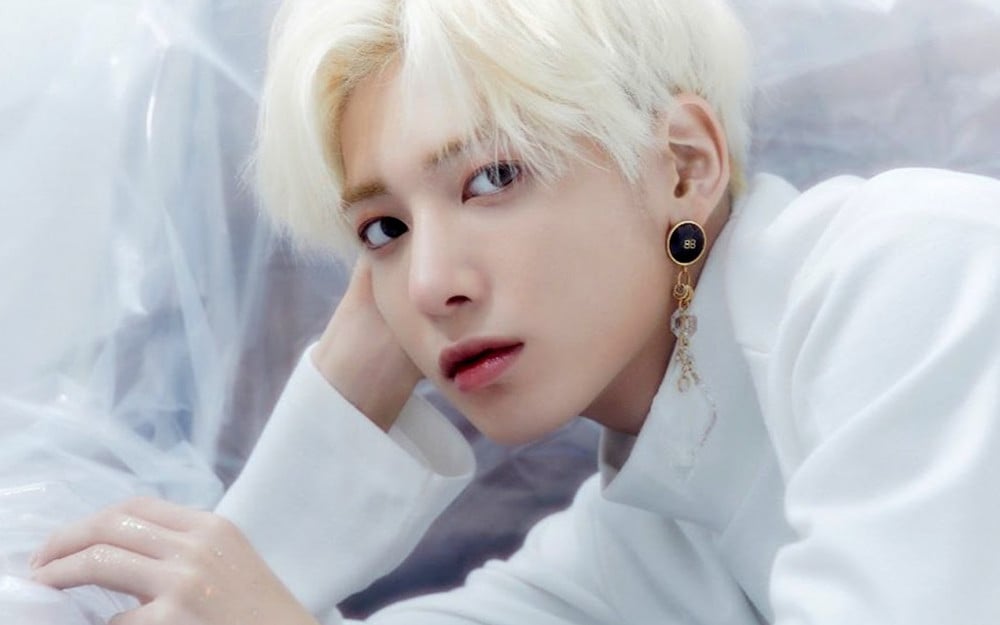 TXT's Taehyun recently shared a story about a time when a Sasaeng fan got on the same flight as the group.
On August 23, Taehyun spent time replying to comments on the fan communication platform Weverse. TXT had been invited to perform at the 2022 KCON LA and headed to the United States from August 16 to 21.
While talking with fans, Taehyun shared his experience and called out a Sasaeng fan who had gotten on the same flight as the group. Taehyun explained, "I will treat you well if you come to the fan signing event so if you see this, I hope you don't do this from now on." He continued to say, "No! she kept looking back sitting in front of me and took photos when I was about to sleep. She pretended to take selfies but would take photos of me. Thanks to you, I traveled very uncomfortably."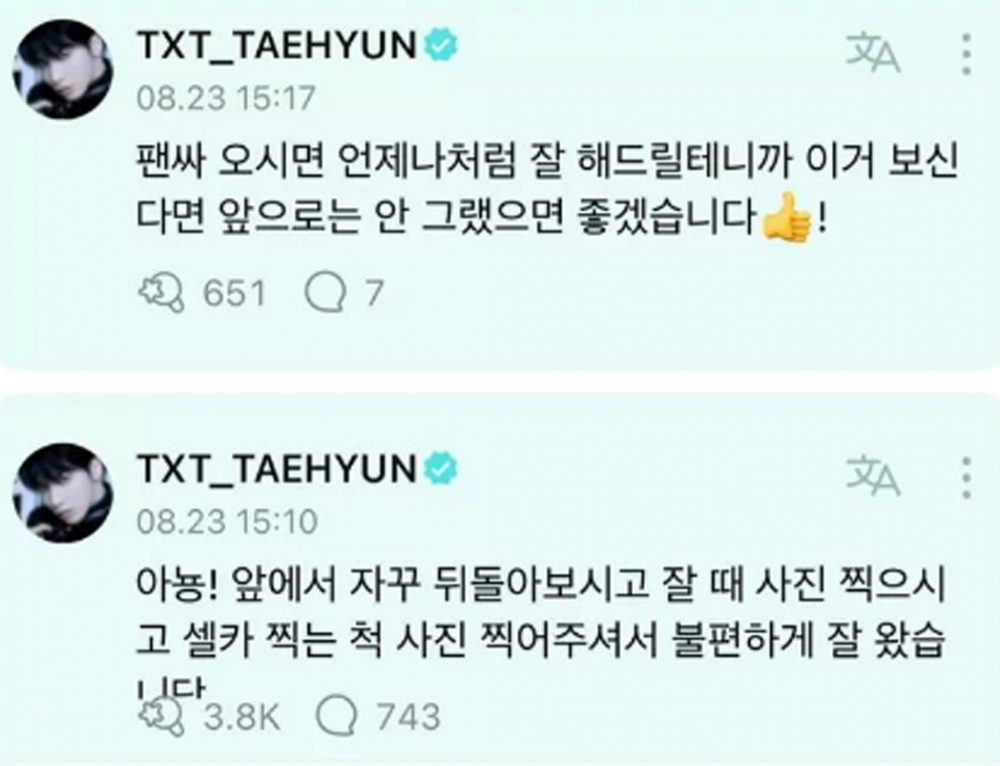 With the increase in popularity of K-pop idol groups, there also has been an increase in the issue of Sasaeng fans, or obsessive fans who invade the privacy of these idols. The issue has been continuing in the past but has increased over the past few years with the boom of idol groups.
Taehyun received attention by openly calling out these Sasaeng fans and explaining the uncomfortable situation he had to face because of them.
Meanwhile, TXT released the Japanese version of 'Good Boy Gone Bad' on August 24 in Japan.