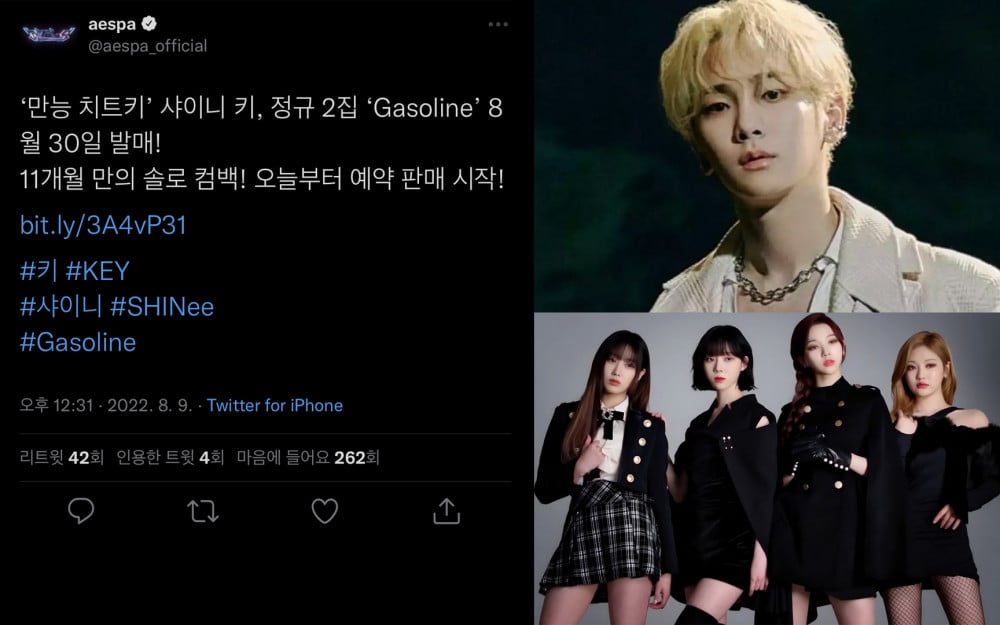 Often times mistakes are made by staff members during promotions. Of course, there are mistakes that can be forgiven as staff may also be overworked preparing for artists' comebacks. However, when one makes a mistake, the person should try harder not to make the same mistake again.
When these careless mistakes are repeated, it no longer becomes acceptable but open to fair criticism. This is the case for SM Entertainment. The entertainment agency has been long known to make various mistakes on idol merchandise and promotional content. These mistakes range from misspellings and even mislabeling the artists.
Recently, SM Entertainment once again became the subject of ridicule as the staff running the social media accounts uploaded SHINee member Key's comeback content on aespa's Twitter account.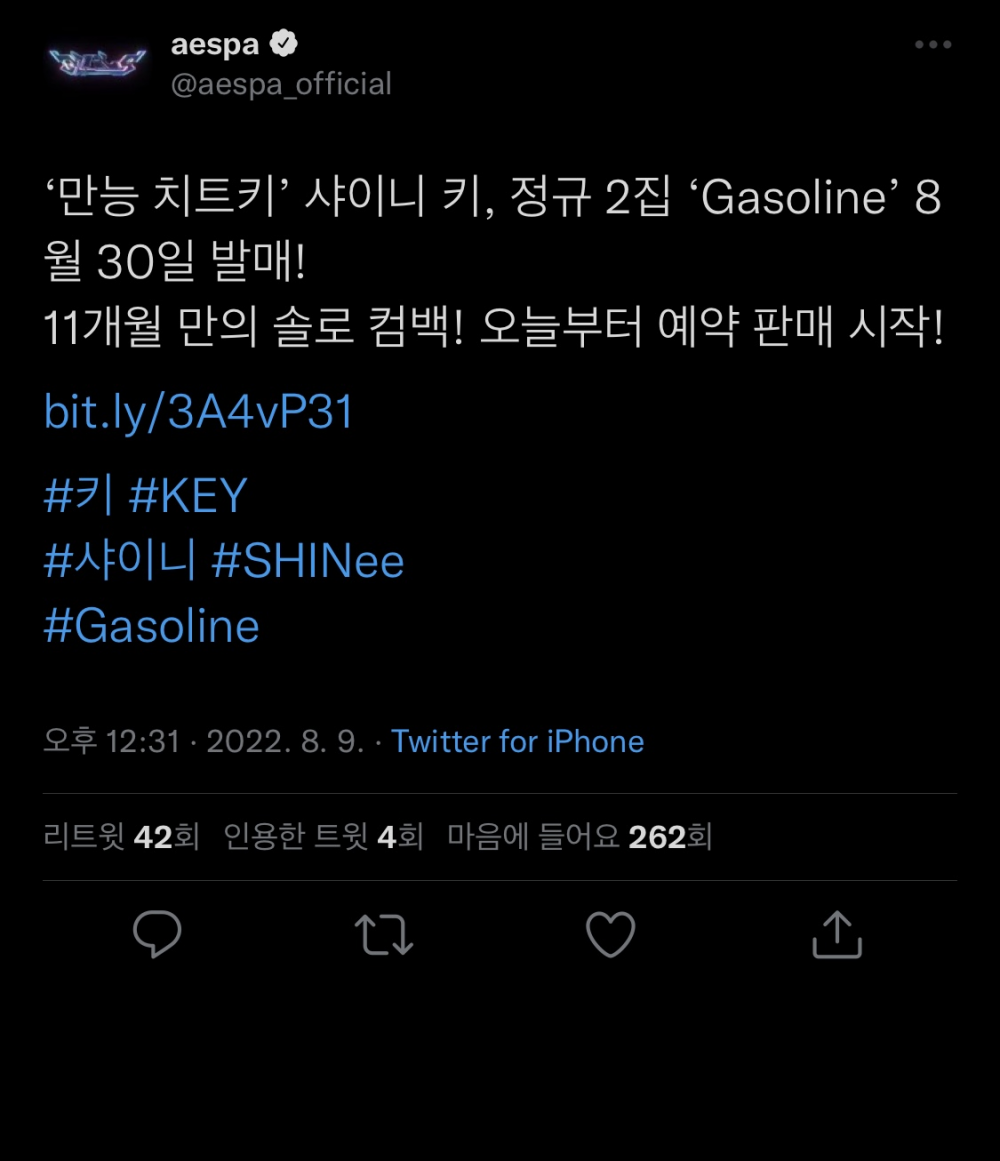 The tweet was taken down once the mistake was noticed, but it was too late as it has been shared by fans and netizens.
One netizen decided to share this mistake with more people and posted it in a popular Korean online community. The netizen who created the post wrote, "SM Entertainment routinely makes mistakes like this lol, that's funny."
Other netizens joined and shared, "Do they fire staff like that? There were a lot of mistakes during aespa's promotions too," "I really wish they keep their minds sharp when they are working," "There's one person who was revealed that manages all the accounts, lol," "Hul~," "That promotional content wasn't even uploaded on SHINee's account until way later," "When will they not make mistakes," "They never change," "Well I feel bad for this staff member if it's just one person managing all the social media accounts," "SM should just pick more people to manage the social media accounts," and "They really need to double check their work."