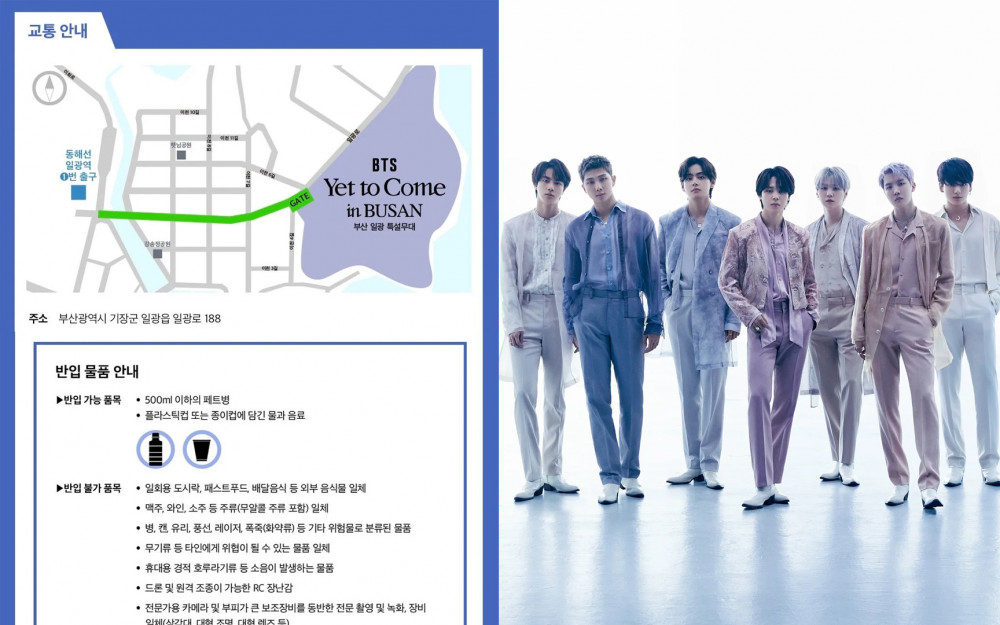 Last week, BTS announced the details of the '2030 Busan World Expo' bid support concert, 'Yet to Come,' in Busan.
HYBE explained that the show will take place on October 15 at 6 PM KST at Busan Ilkwang Special Stage and is supported jointly by Busan Metropolitan City as well as the '2030 Busan World Expo' Bid Committee. Free tickets can be reserved via Interpark, and more than 100,000 people are expected to attend.
The guidelines for attendees were recently released, along with a map of where the concert will take place.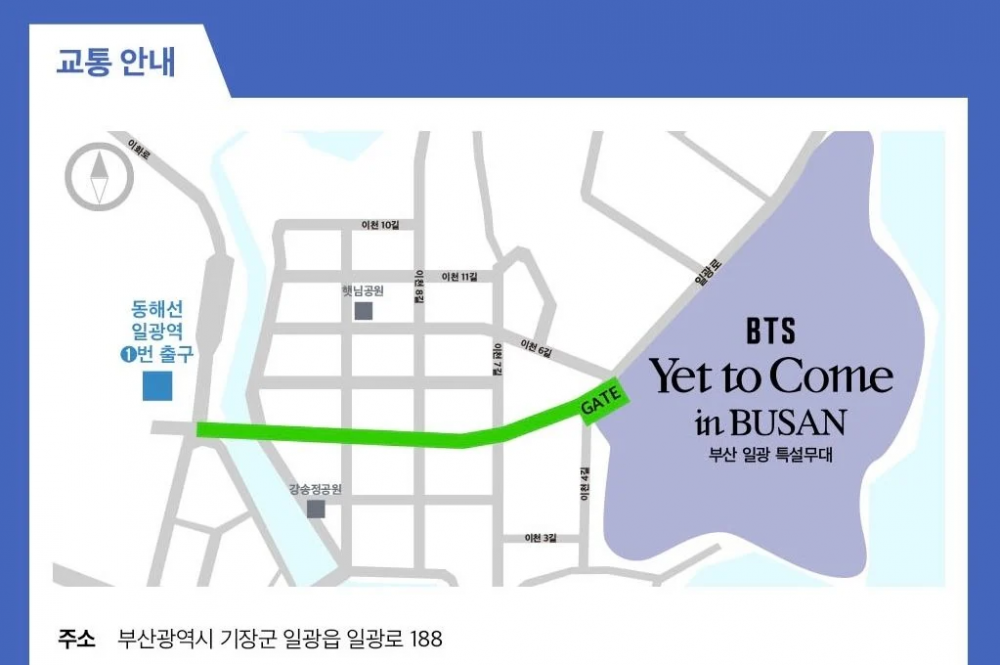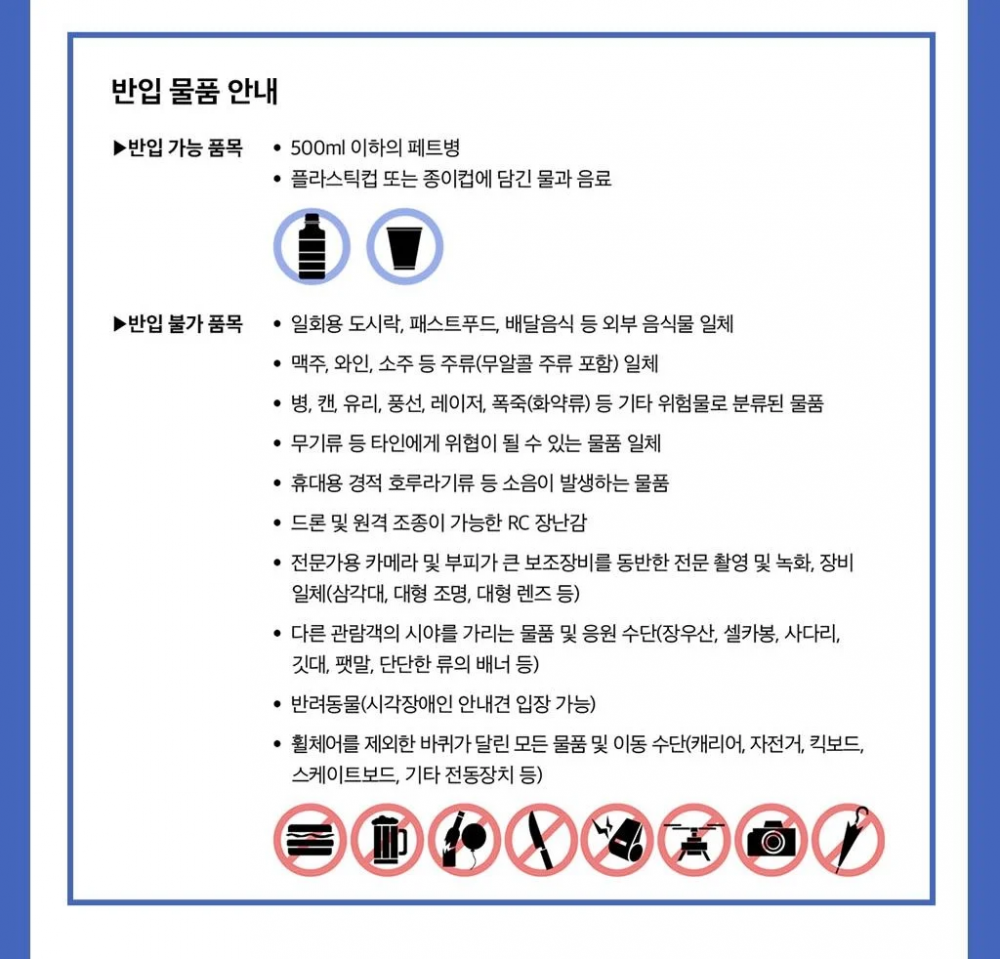 The guideline warned attendees to arrive at the venue earlier because of the foot traffic that will occur on the day. In fact, there will be only one gate to enter the concert venue for all 100,000 attendees.
Additionally, there will be no numbers for the seats in the standing area, and will be decided on a first-come-first-serve basis. Additionally, no food or drinks are allowed to be brought in, and the gates will open at 9 AM while the concert will begin at 6 PM.
After seeing this, many netizens are worried and if there will be chaos or an accident happening around the entrance to the concert. Many are hoping that the concert won't be a logistic nightmare and commented, "Will they realize the bad planning to this once there is a huge accident?" "There is only one entrance to this concert? That's going to be chaotic," "No map or layout of the 50k people in the standing area? They can stand wherever they please? There's gonna be a lot of shoving going, it's going to be crazy, they're just waiting for an accident to happen," "They definitely need an ambulance standing by," "This is really bad planning," "HYBE and Busan, are they both crazy?" "I'm really afraid there's going to be an accident," "I have a bad feeling about this," and "This is going to be chaos."