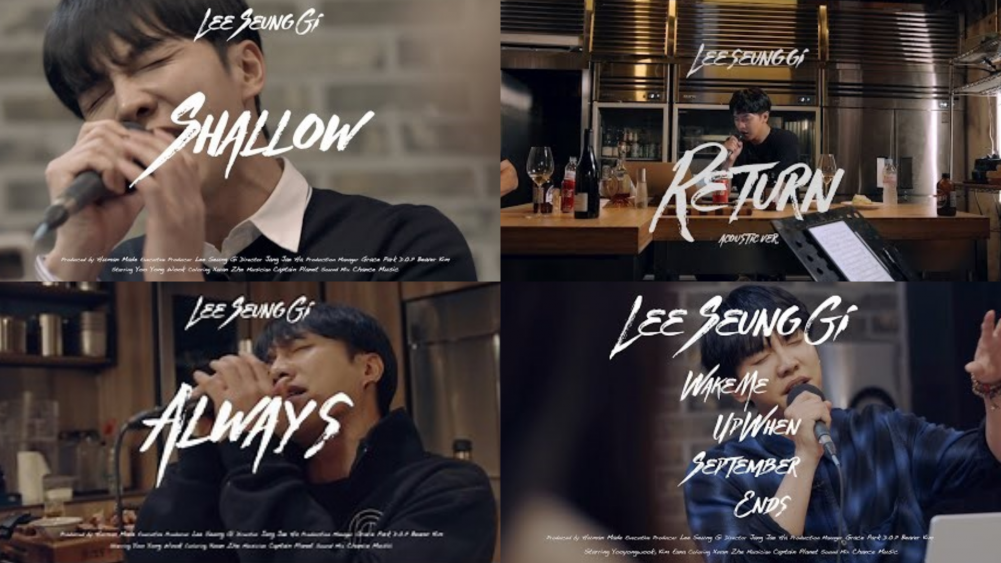 Lee Seung Gi will always be one of Korea's gems- the perfect definition and actual representation of the term "all-rounder," earning him the title "Triple-Threat Entertainer." His popularity and influence went beyond Korea, expanding his fandom "Airen" and establishing his presence as a Korean Wave (Hallyu) Star.
While many claim that he garnered greater recognition internationally through starring as the main lead in various popular dramas such as 'Brilliant Legacy' (2009), 'My Girlfriend Is a Gumiho' (2010), 'The King 2 Hearts' (2012), 'Gu Family Book' (2013), 'You're All Surrounded' (2014), 'Hwayugi: A Korean Odyssey' (2017–2018), 'Vagabond' (2019), and 'Mouse' (2021), is undeniable that his reputation as an outstanding singer and a brilliant variety show star also helped build the popularity he currently has.
But before being an actor or an entertainer, he first debuted as a singer, a lead vocalist back in his high school days and eventually became the way for his discovery and was scouted by singer Lee Sun Hee. He trained for two years before debuting on June 5, 2004, at the young age of 17, yet established a powerful presence by winning the Best Newcomer award in various music awards ceremonies in 2004, such as the M.net KM Music Festival and Seoul Music Awards. Throughout his career, he won more than twenty awards for his music career, aside from the awards he won from being an actor and an entertainer.
Lee Seung Gi's new management contract with his former entertainment company, Hook Entertainment, expressed their support of his independent and creative endeavors through his own one-man company Human Made made public on June 10, 2021. In March 2022, Seung Gi released a Human Made original mini-documentary series about food and music titled Human Table on his company's YouTube official YouTube channel. Those focused on his live performances and song covers were tagged as Table Concerts.
Here are some of Seung Gi's song covers released in Human Table to cleanse your ears!
"Shallow"
Original Song by Lady Gaga and Bradley Cooper

"Return"
Acoustic Version of Lee Seung Gi's Original Song, "Return"

"Always"
Original Song by Bon Jovi

"Wake Me Up When September Ends"
Original Song by Green Day
"Don't Look Back in Anger"
Original Song by Oasis
"Like It"
Original Song by Yoon Jong Shin

"Uphill Road"
Original Song by Yoon Jong Shin

"Someday I'll be Saturday Night"
Original Song by Bon Jovi
"Emergency Room"
Original Song by izi

"Road"
Original Song by god

"An Ordinary Day"
Original Song by god
Here are some of the song covers Lee Seung Gi has released! Truly, his soothing voice can caress one's ears and reach one's heart. Which Table Concert is your favorite, and which song cover would you recommend to other listeners who are interested in Seung Gi?