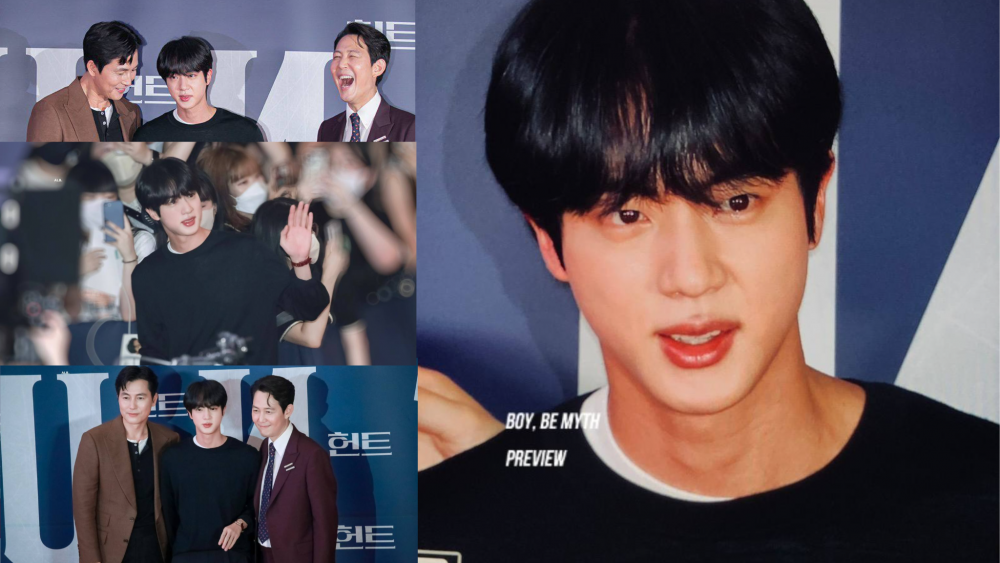 On August 2, Jin once again made hundreds of headlines after attending the premiere of a new movie 'Hunt.' In the short interview, the artist shared that he got personally invited by Jung Woo Sung. The award-winning actor thanked Jin for coming despite being very busy.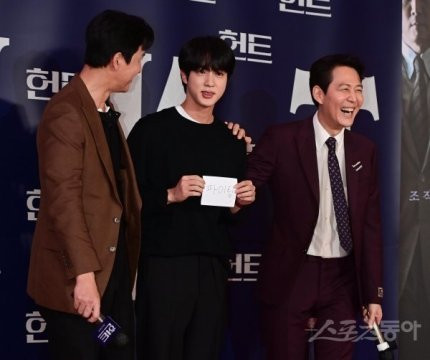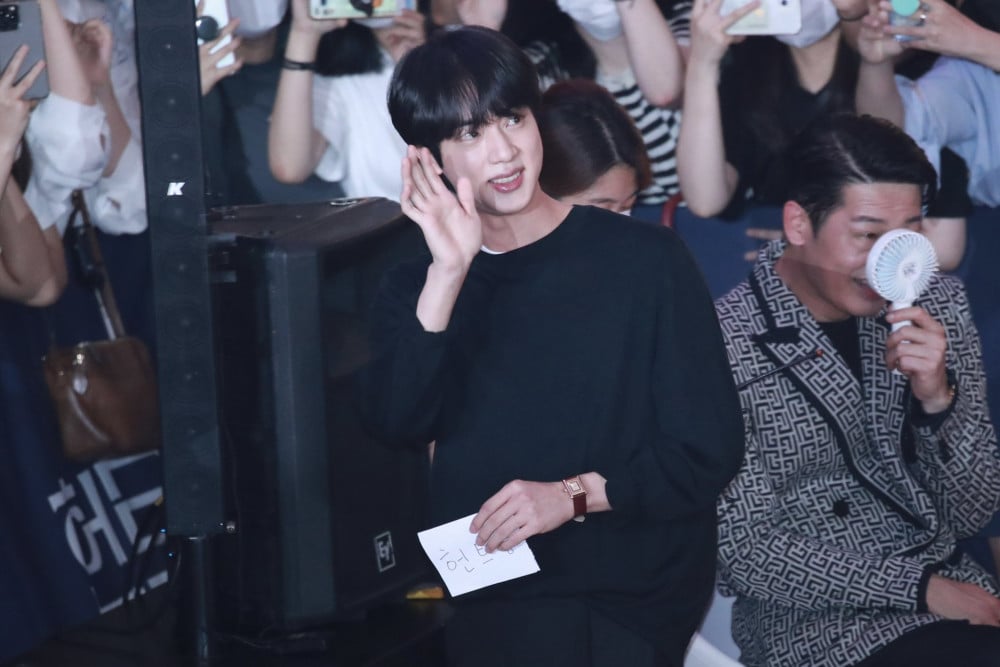 The public loved the adorable interactions between Jin and two famous actors, Jung Woo-sung and Lee Jung-Jae. They were delighted to see Jin in the first place but got absolutely charmed when he suddenly took out a paper with cheering words from his pocket. Their smiles lit up the hall as Jin stood between them, looking like a cute flower.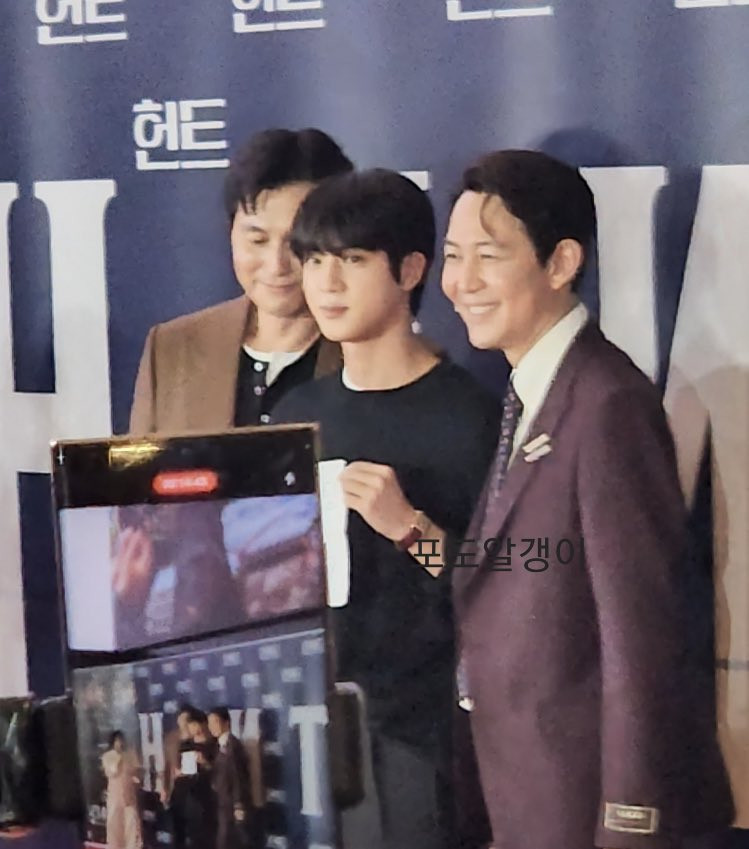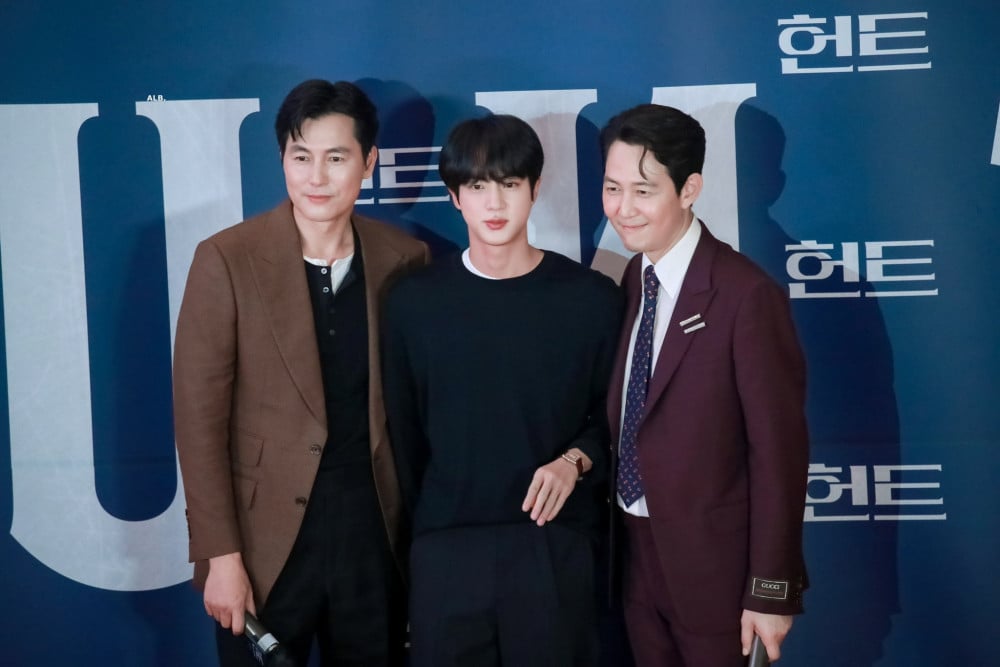 The cheers for Jin were crazy. Fans filled the entire hall, despite only 2 hours' notice. The live stream on Twitter crossed 1M views after Jin's appearance.
Multiple posts about it trended in the Hot category of a popular Korean forum, TheQoo. All of them have lots of views and hundreds of comments. People could not escape feeling deeply endeared by Jin's pure and adorable nature, handsomeness, and politeness. Many users loved the genuine interactions between Jin and the so-called Cheongdam couple (Jung Woo-sung and Lee Jung-Jae duet). The enthusiasm for Jin's acting debut is also very high, as usual.


'Wow he's f*cking handsome.'
'The way he's being sandwiched is too cuteㅠㅠㅠ.'
'I was thinking 'what's up with that paper?' it's so funnyㅋㅋ He's so cute.'
'Crazy, he's really a human?ㅠㅠㅠㅠㅠㅠㅠㅠㅠㅠ He's f*cking pretty.'
'Wow his skin is so good.'
'Jin looks sharply handsome, but because he's between Jung Woosung and Lee Jungjae, he became cuteㅋㅋㅋㅋ.'
'Jin is freaking handsome.'
'He's definitely the cute type when he's with other actorsㅋㅋ'
'He's f*cking handsome and cuteㅠㅠ.'
'He's f*cking handsome and he looks so cleanㅠㅠ.'
'Jin... needs to act..'
'Jin is..I need to smoke.'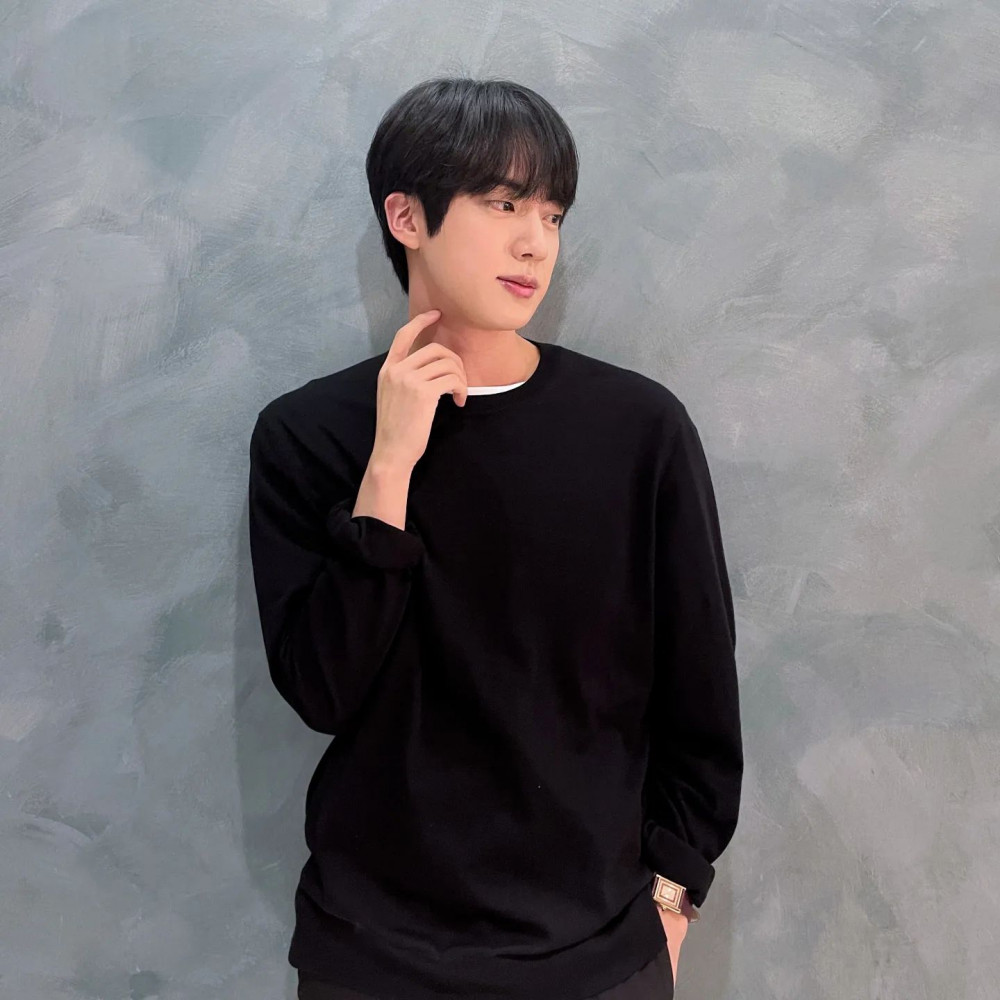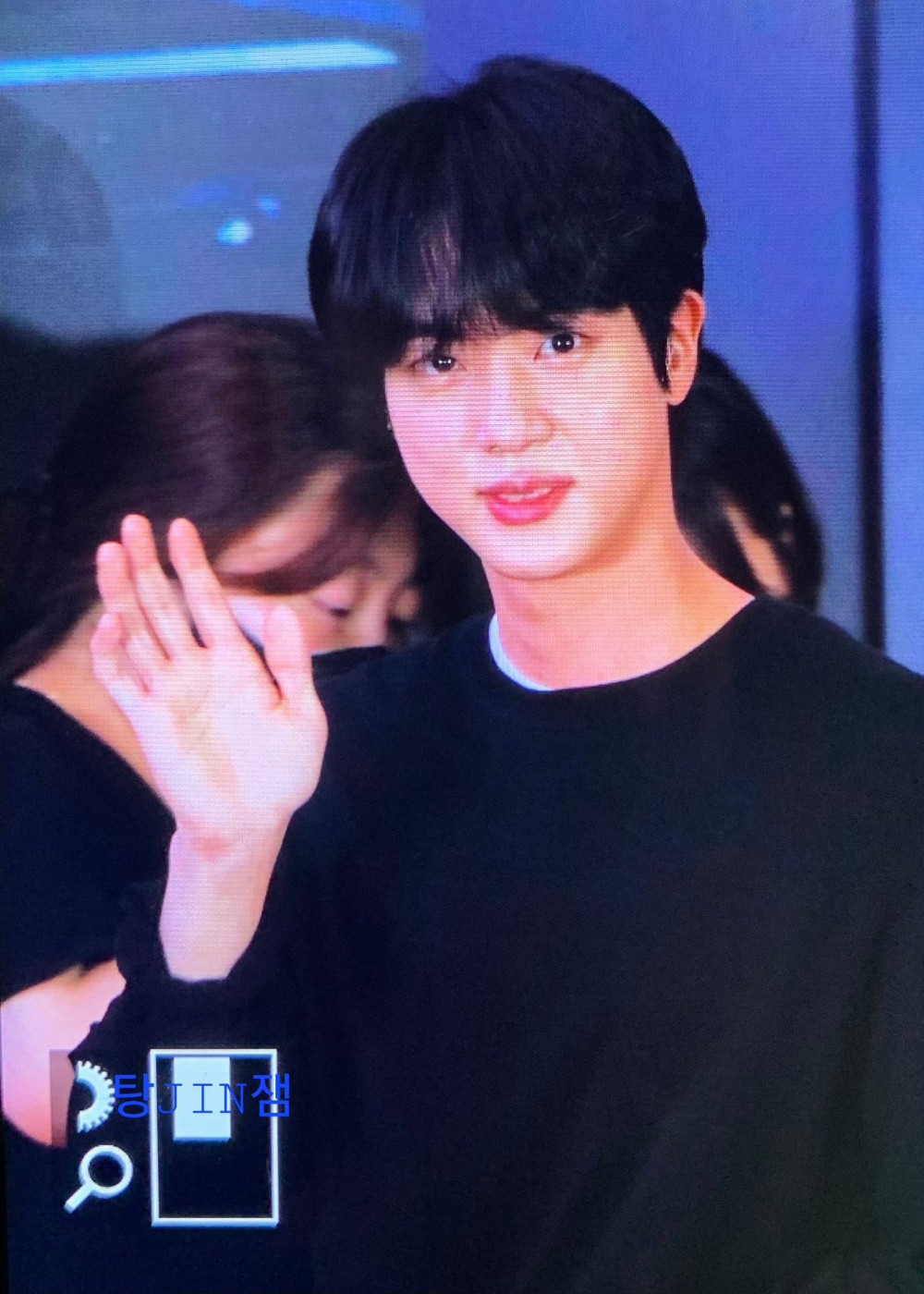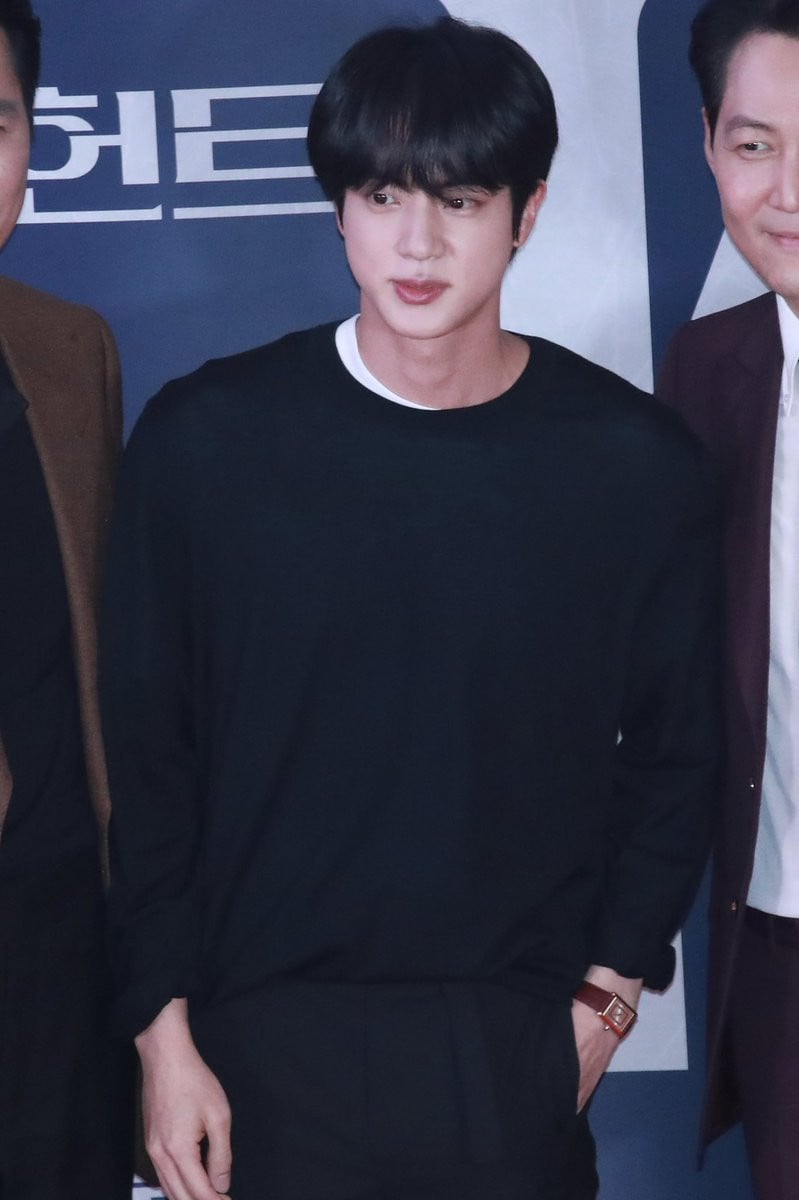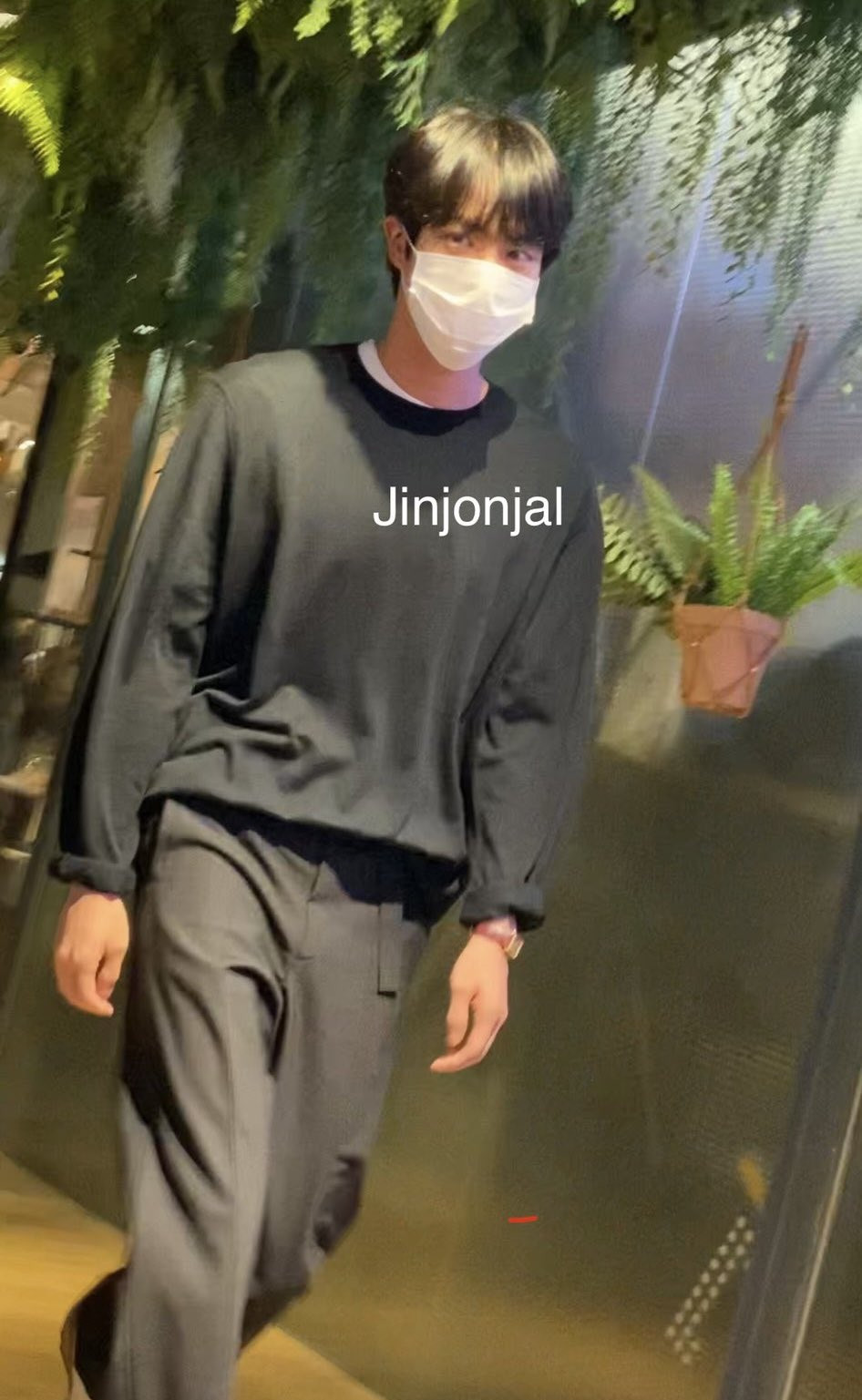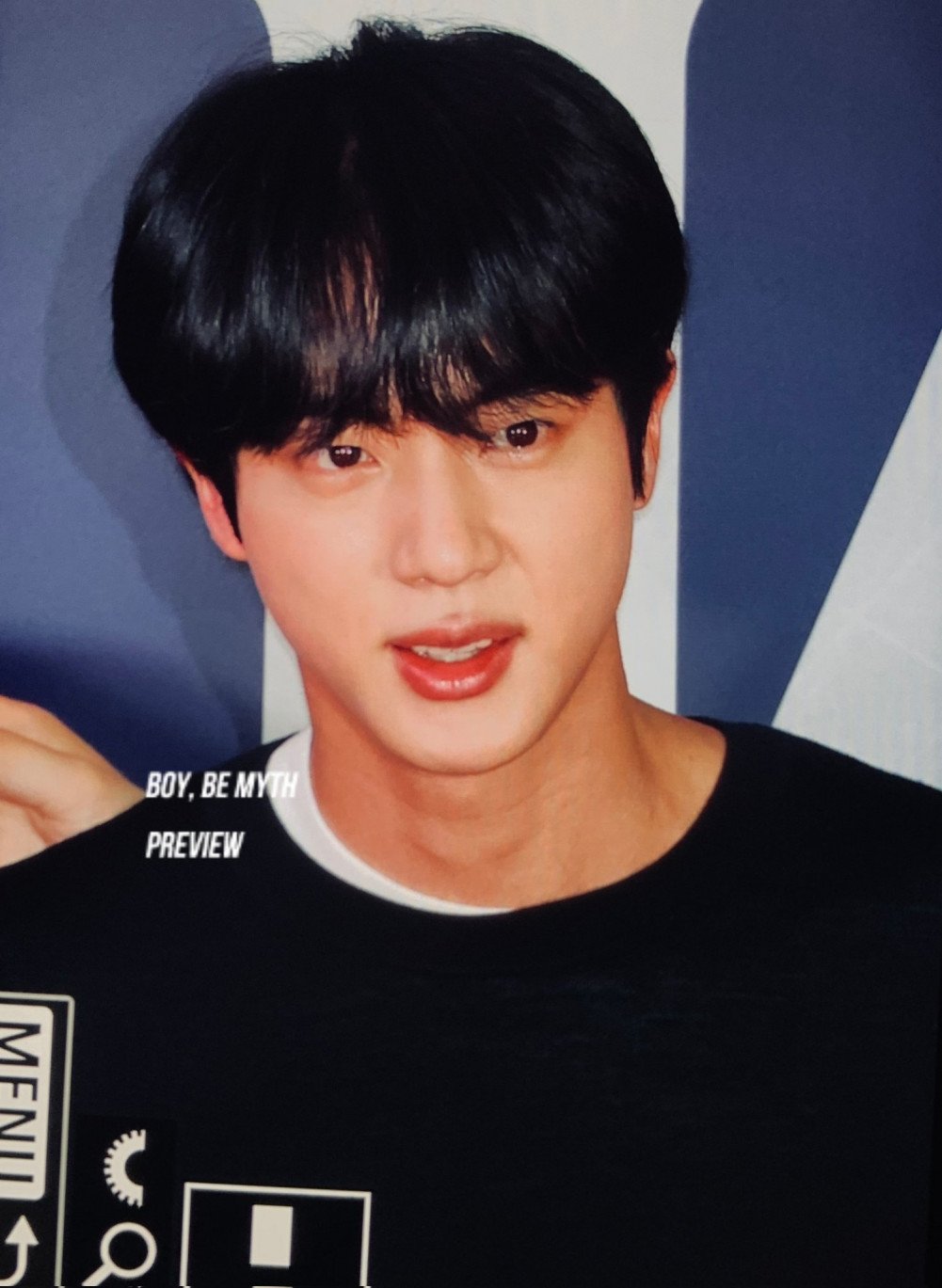 'Wow they're seriously all handsome... They're coolㅋㅋㅋㅋ.'
'I never thought I'd be able to see those 3 togetherㅠㅠㅠㅠㅠㅠ My fangirl life is the best..'
'Handsome man next to handsome man next to handsome man! And his face size next to those actors can't be real?!!!!'
'Wow Jin is really 30? He seriously looks like he's in his 20s.'
'F*ck, it looks like a Cheongdam couple and their sonㅋㅋㅋㅋ.'
'The proud Cheongdam couple sending their son to Seoul Universityㅋㅋㅋㅋㅋㅋㅋㅋㅋㅋ.'
'The way that he wrote a memo was so cuteㅋㅋㅋㅋㅋㅋㅋㅋㅋㅋ It looks like the Cheongdam couple celebrating their son acceptance at an universityㅋㅋㅋㅋㅋㅋㅋ.'
'Seokjin is actor type'
'It seriously looks like a couple and their sonㅋㅋㅋㅋㅋㅋㅋㅋ.'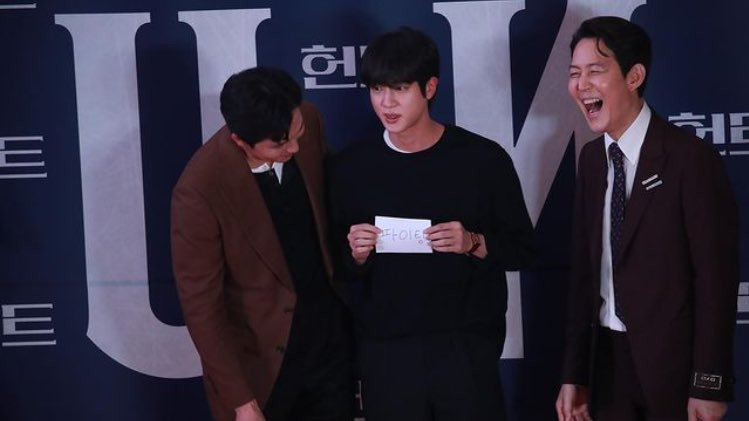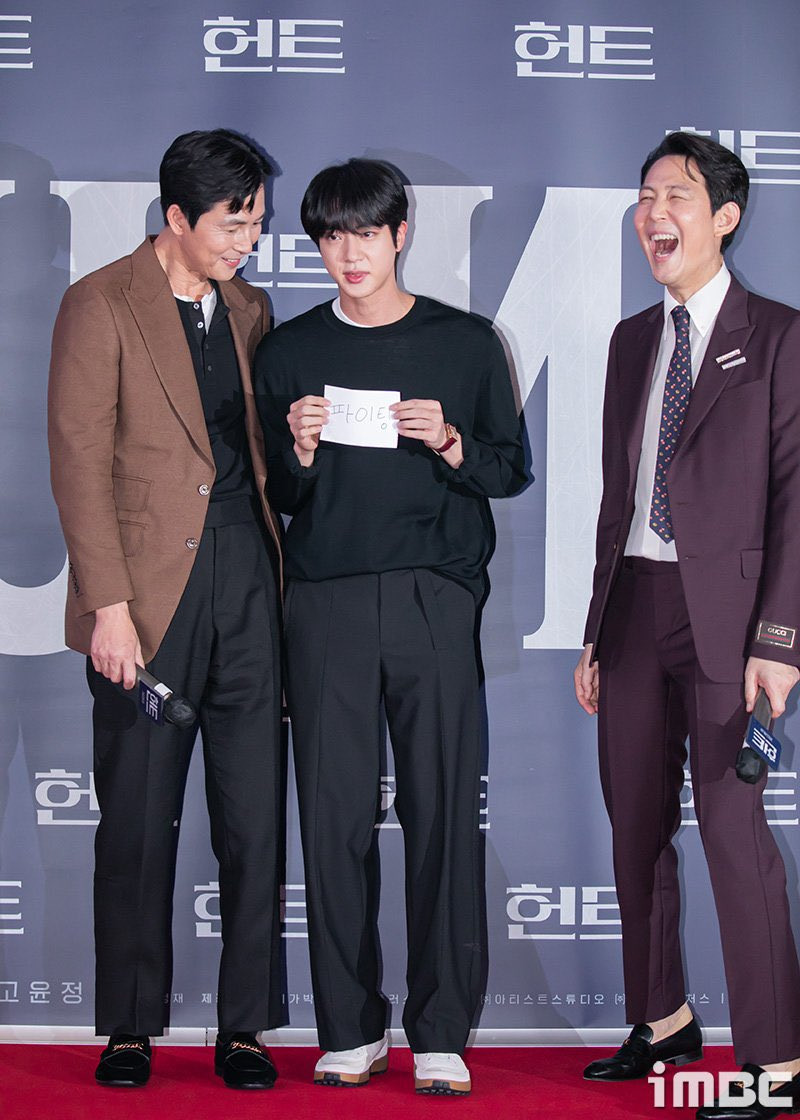 'Jin has a good sense, the paper is cute.'
'Seokjin is the event masterㅋㅋㅋ'
'I'm not a fan, but Jin is so sensible, handsome and pretty, I like him.'
'They look so good because Jin is an actor.'
'Now Jin should film in a drama.'
'Wow, I'm not a BTS fan, but Jin is really cool.'
'Haha it looks like proud uncles coming to the graduation ceremony.'
'Let's act, Kim Seokjin'
Translation: pannchoa