T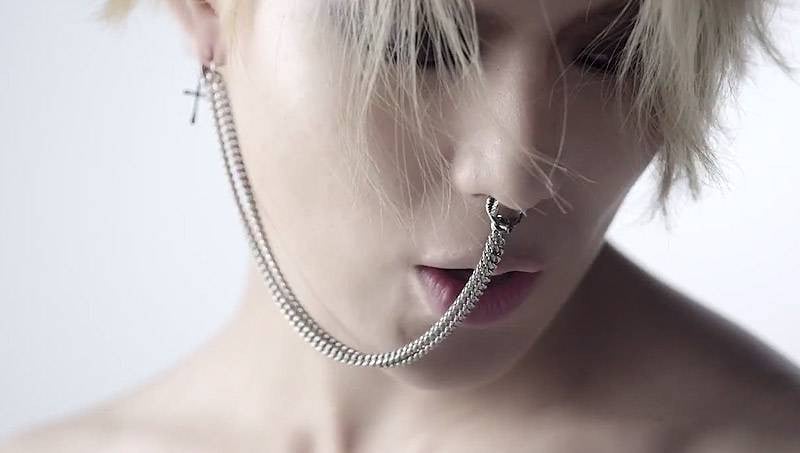 Eight years ago, on August 15, 2014, TAEMIN, the maknae of SHINee, made his solo debut. Taemin became the first SM solo artist from an active SM boy group. Taemin performed on Music Bank, both songs Ace and Danger from ACE - The 1st Mini Album. Taemin gained immediate success as a solo artist, winning two music program awards with the song Danger from both Music Bank and Show! Music Core later in August of 2014. In 2015, Taemin also won a Golden Disc Album Bonsang Award with ACE.

Now, eight years later, Taemin's fans are celebrating Taemin's solo debut anniversary on Twitter with the hashtags ~

#ACETAEMIN_8Anniversary #태민아_우리도_너를만나_행운이야

The Korean hashtag says ~ "Taemin we are lucky to meet you."
Both Taemin's hashtag name (#TAEMIN) and the Korean hashtag above trended on Twitter ~.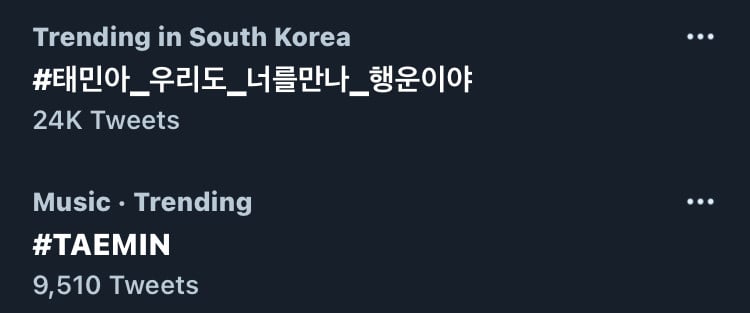 Taemin's fans posted on Twitter with well-wishes to Taemin ~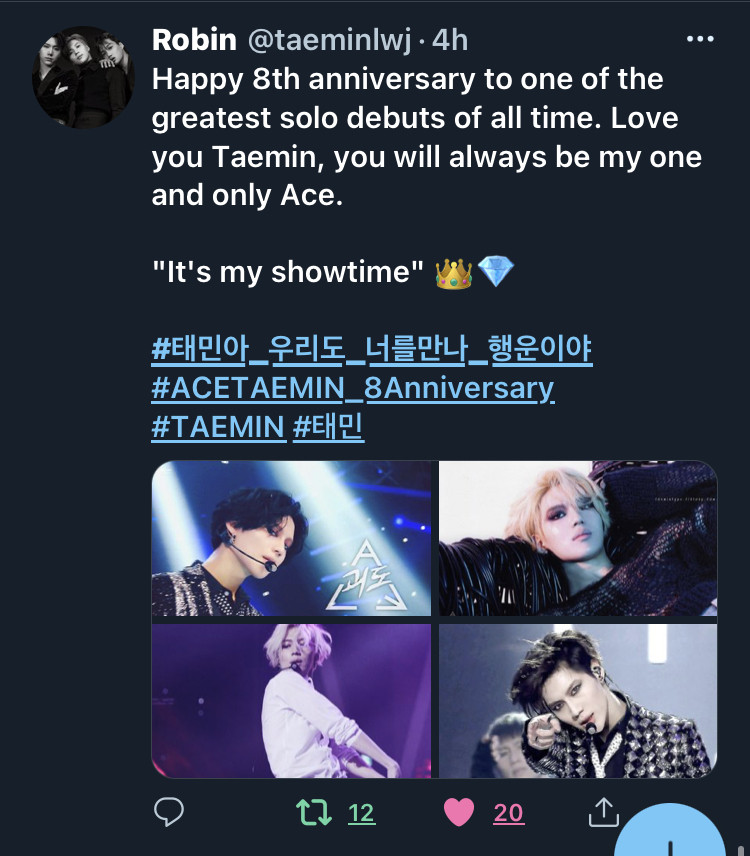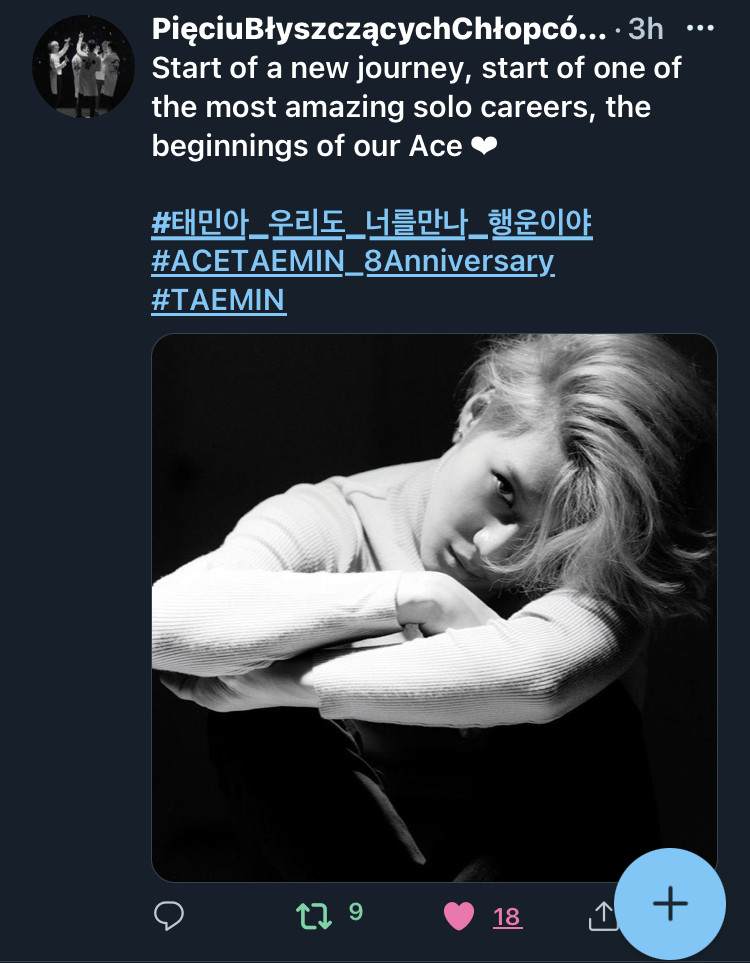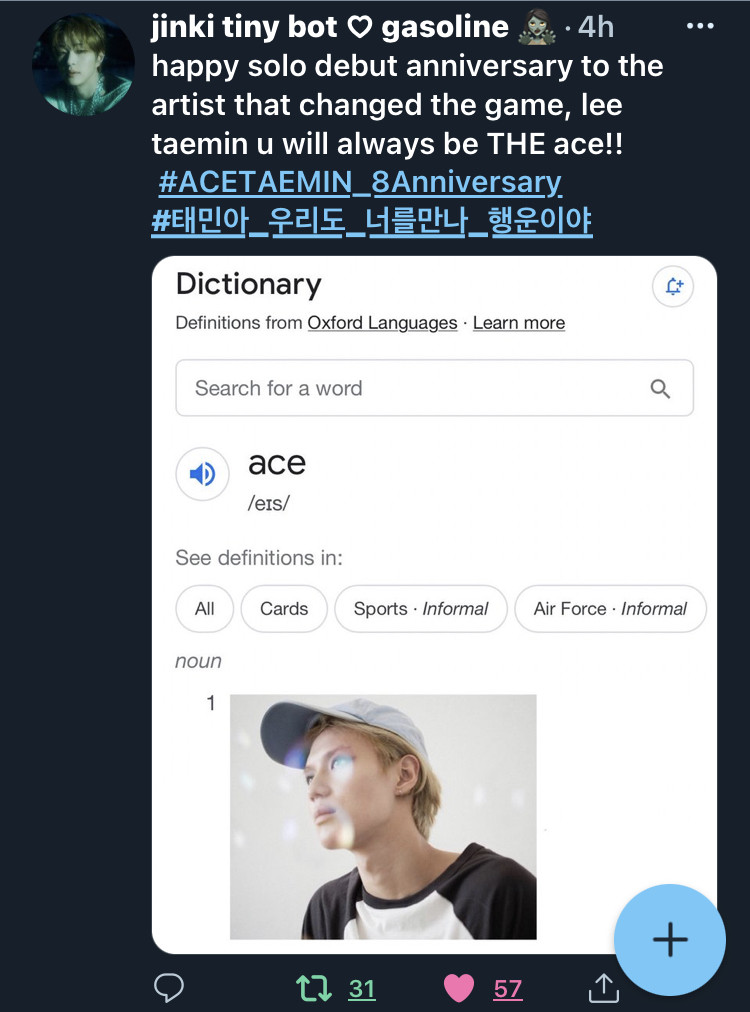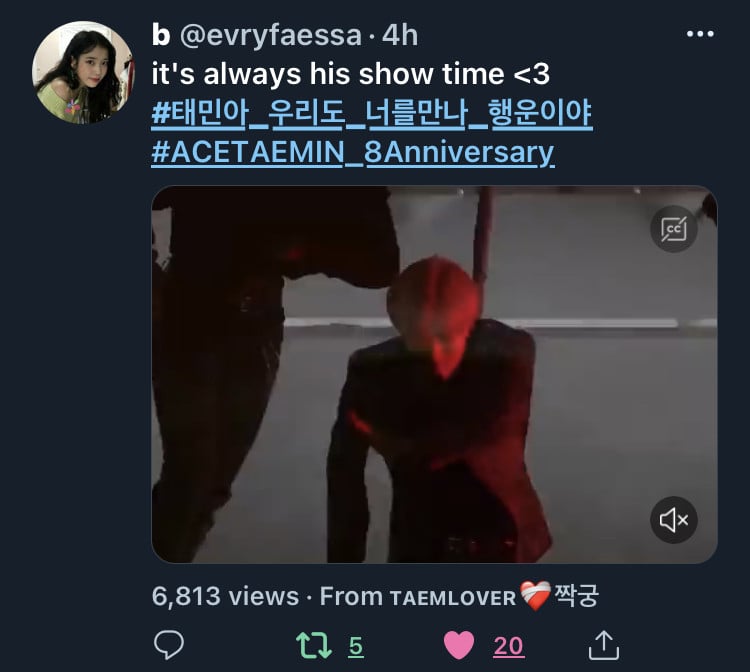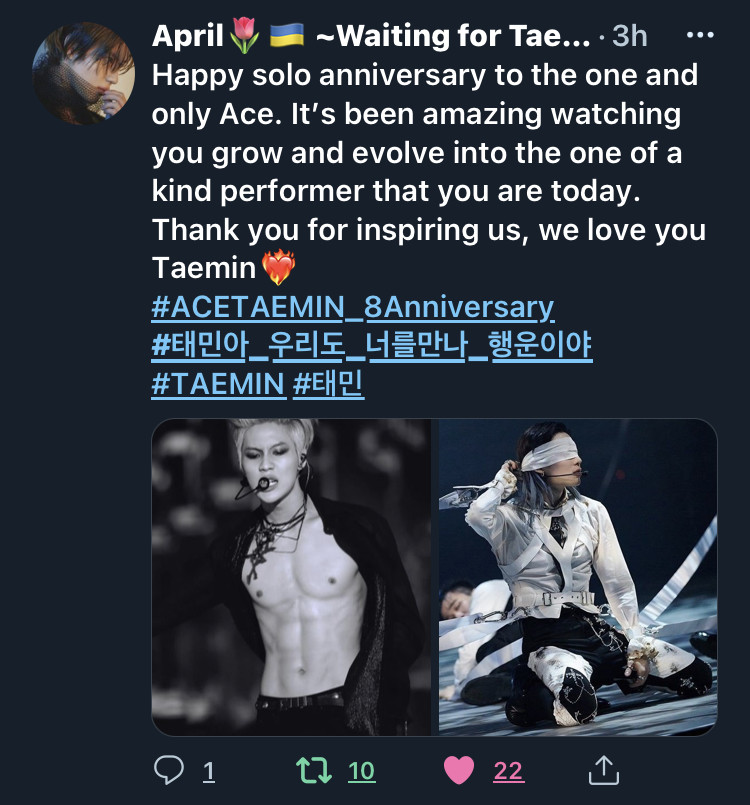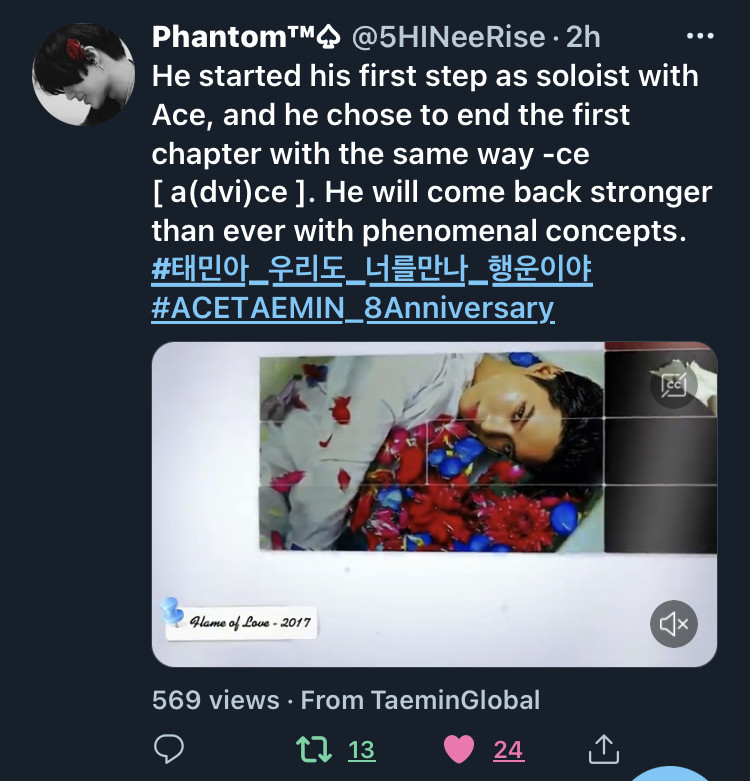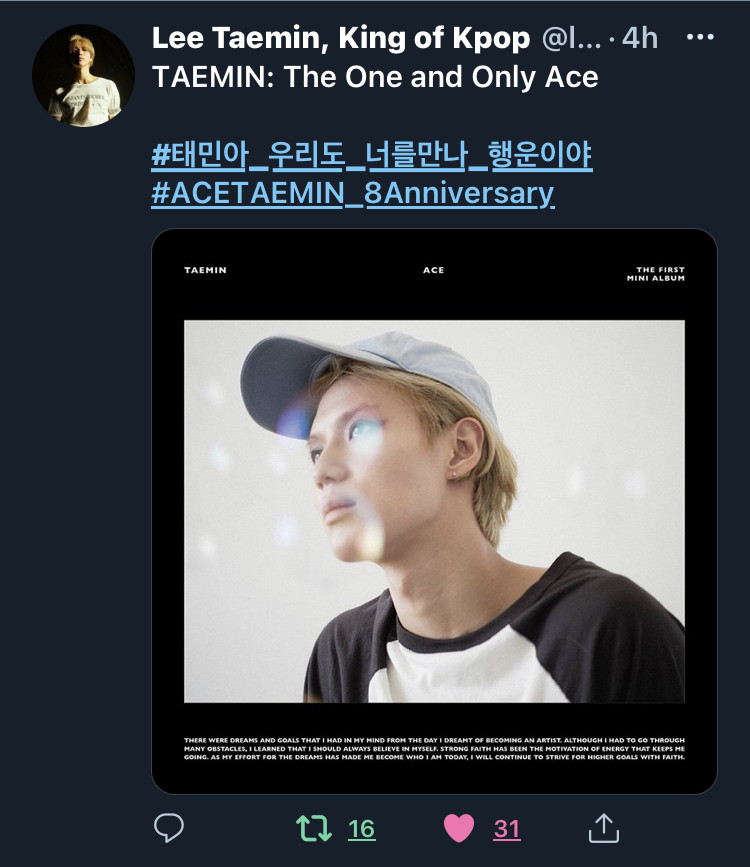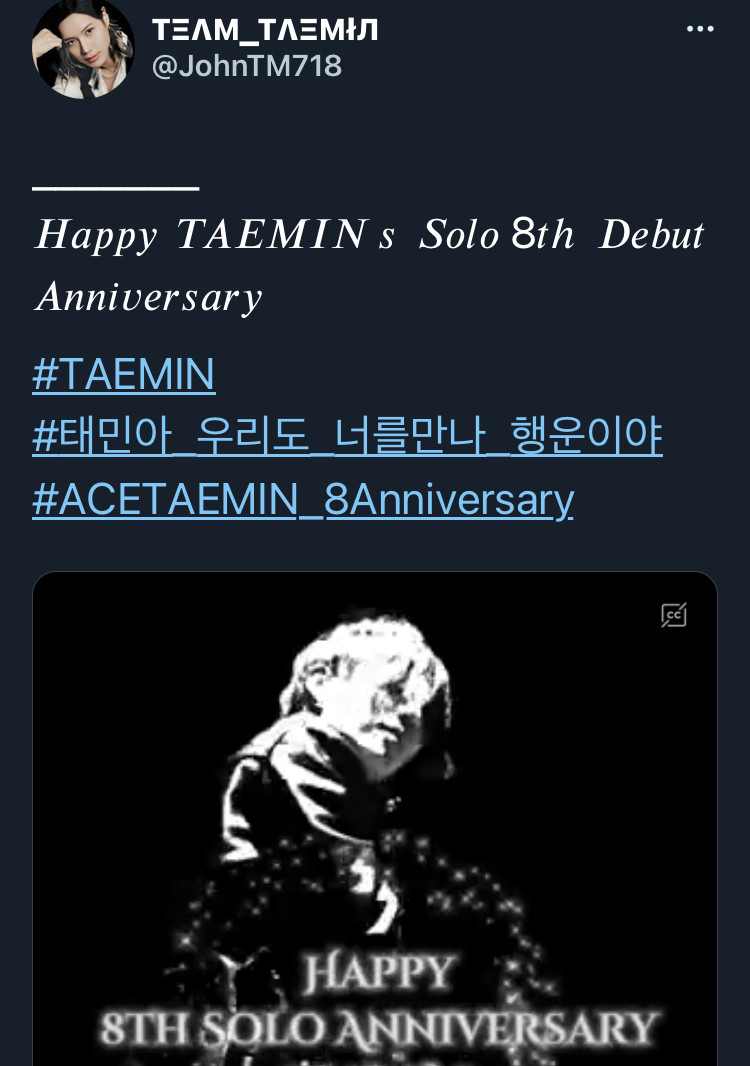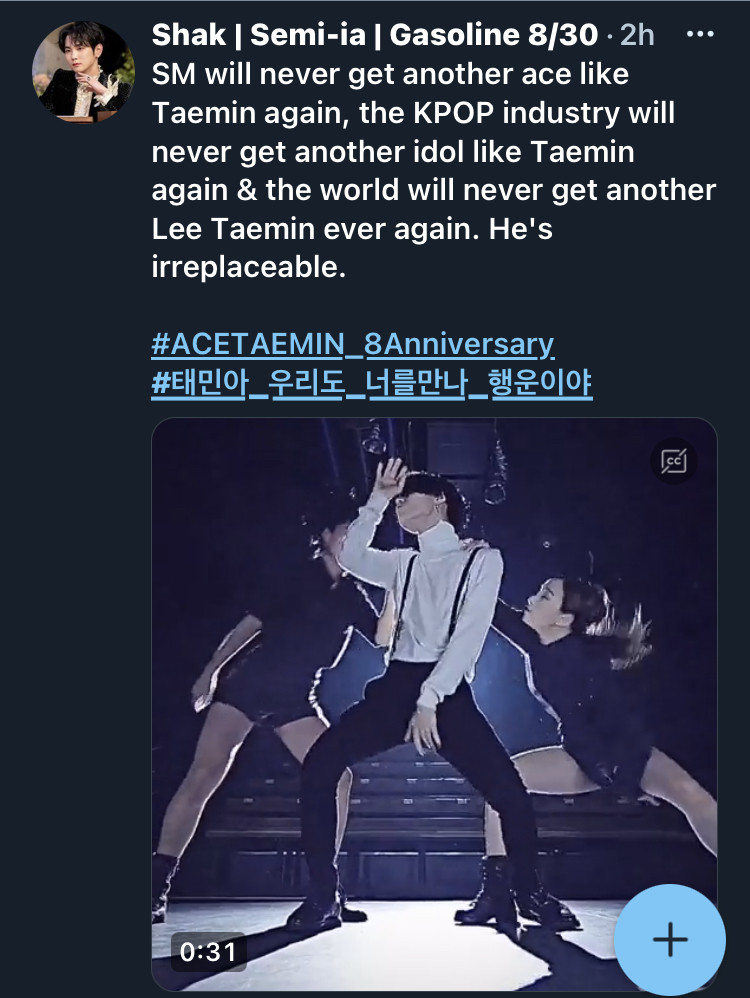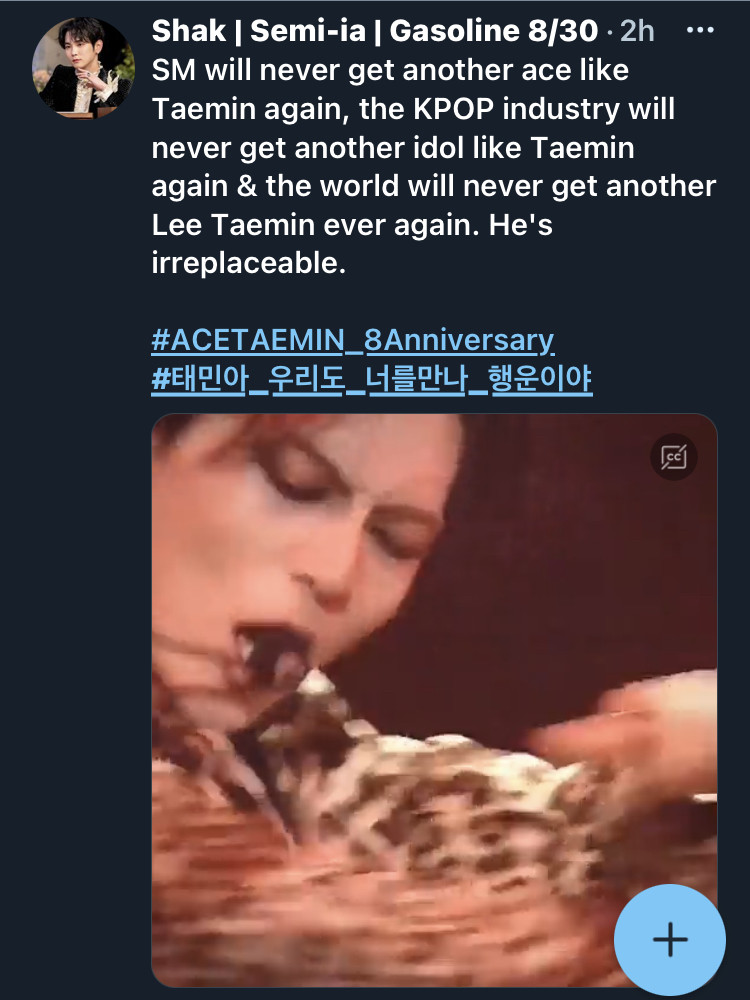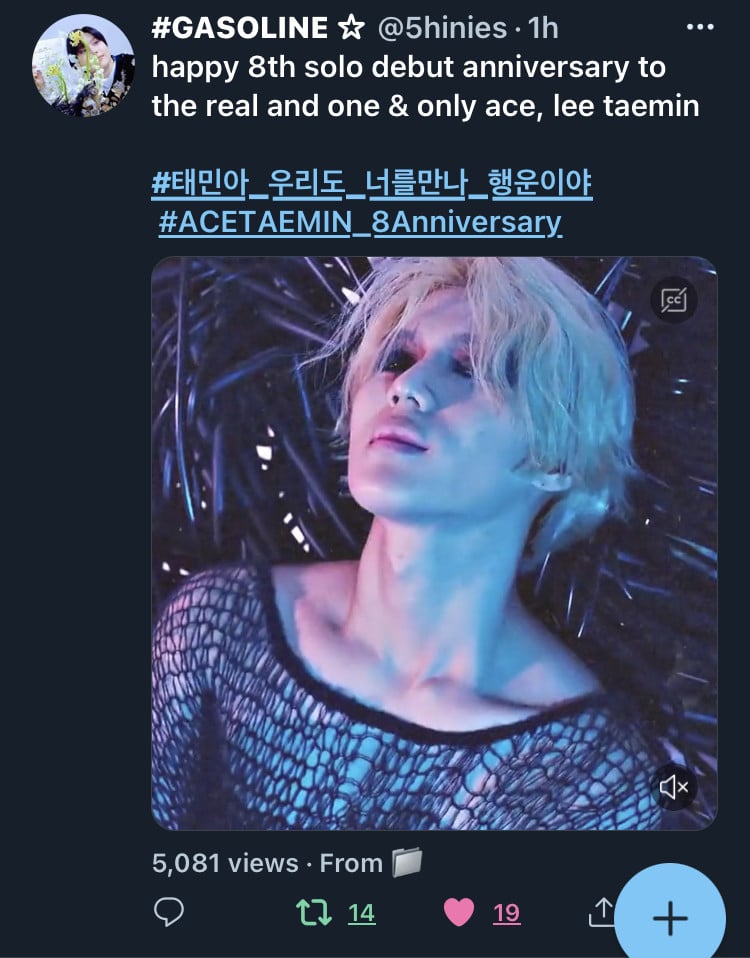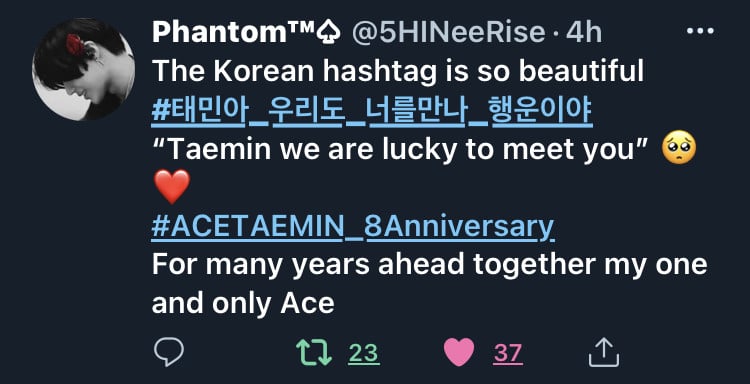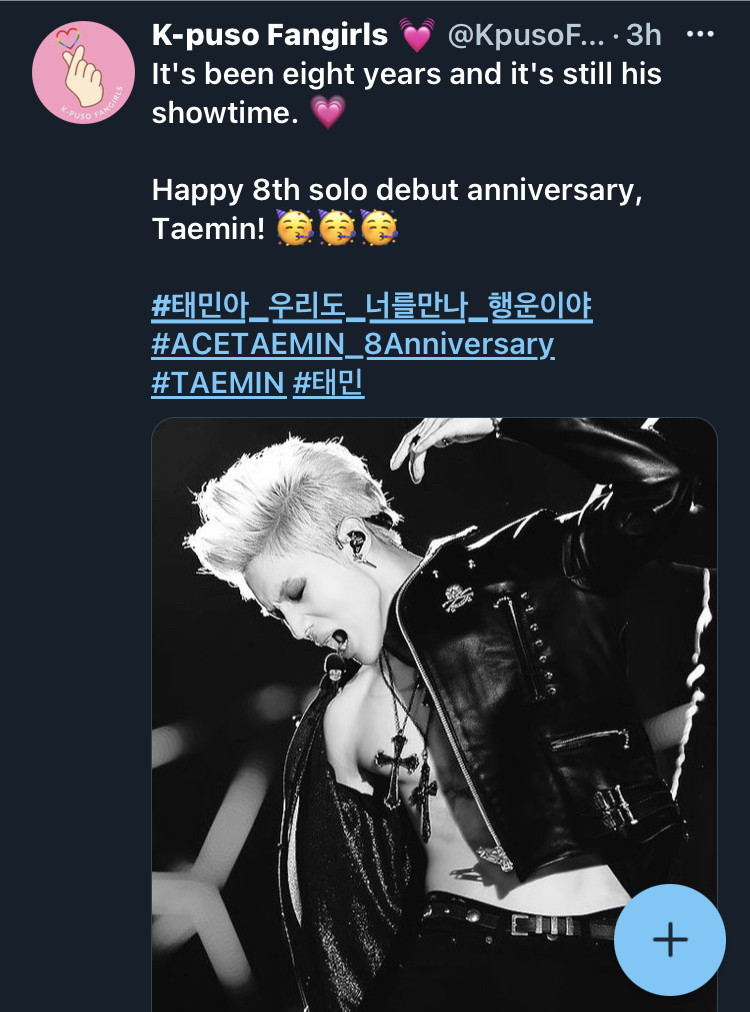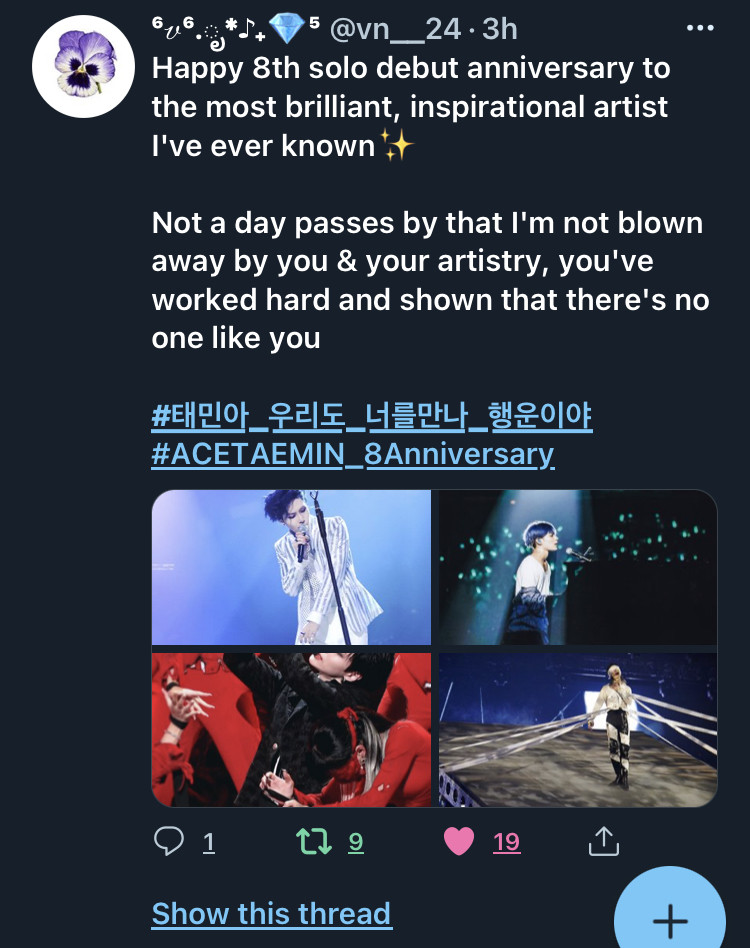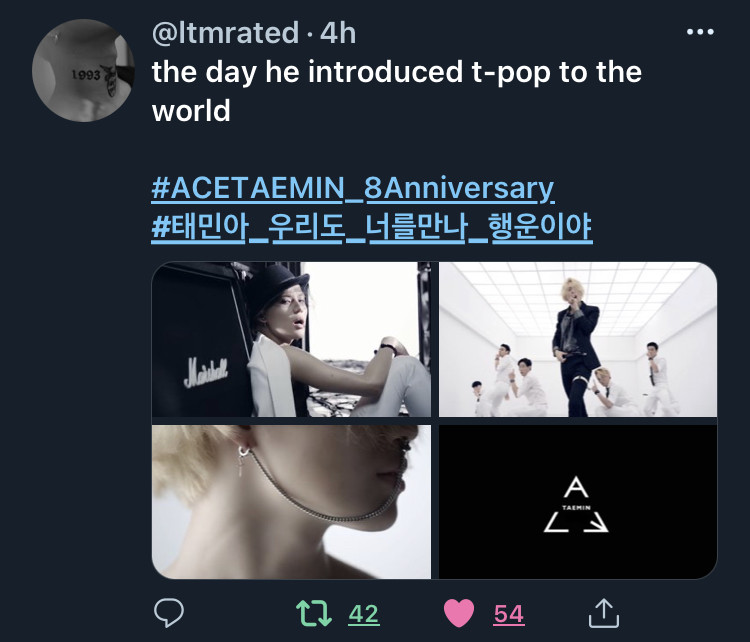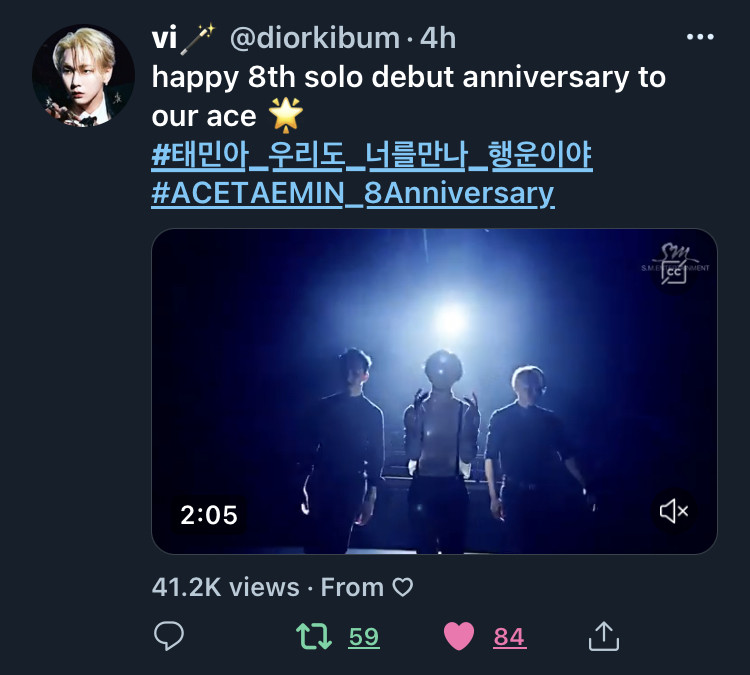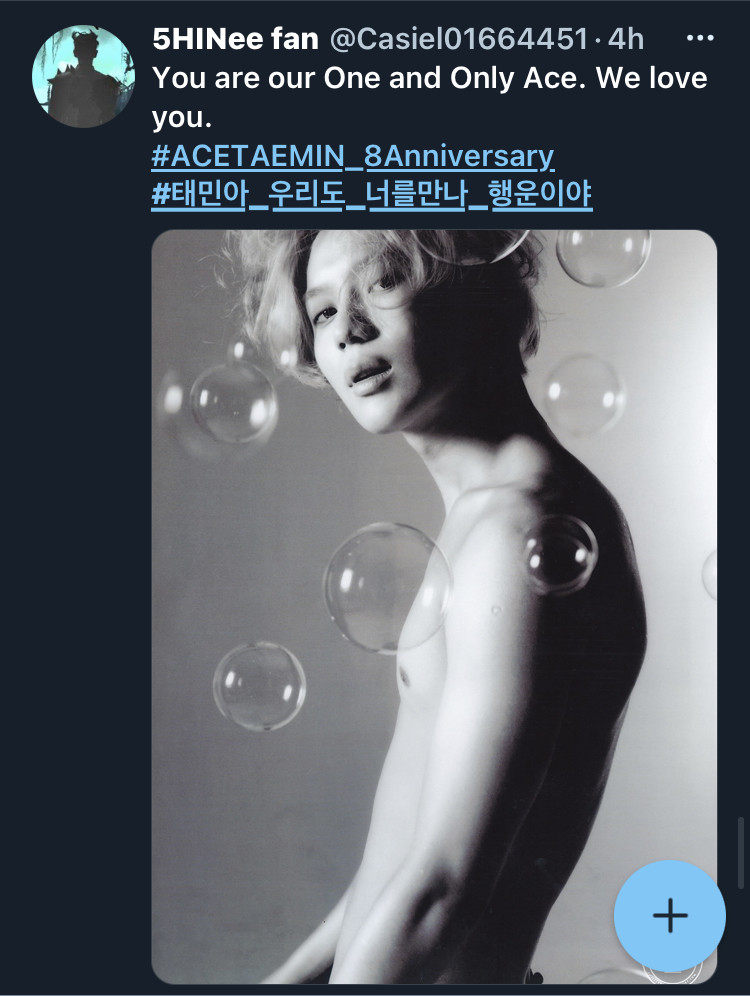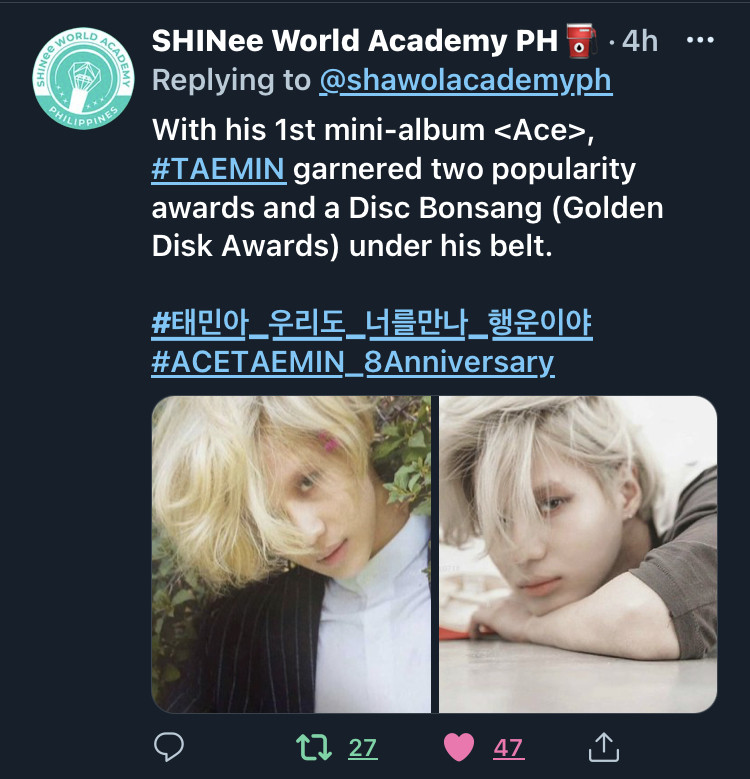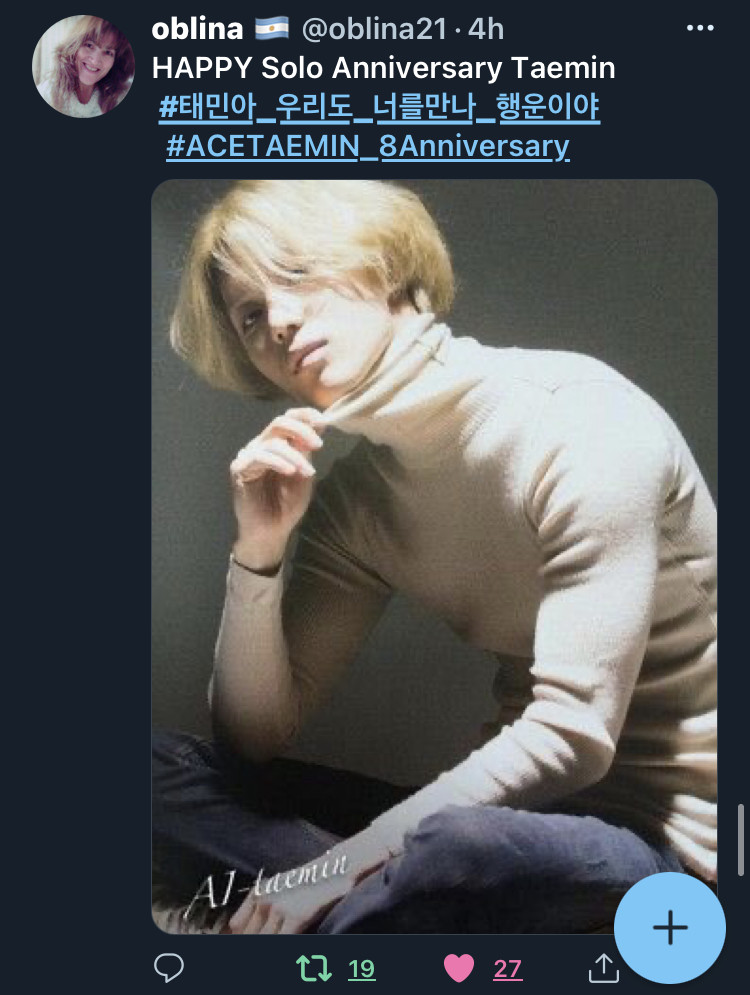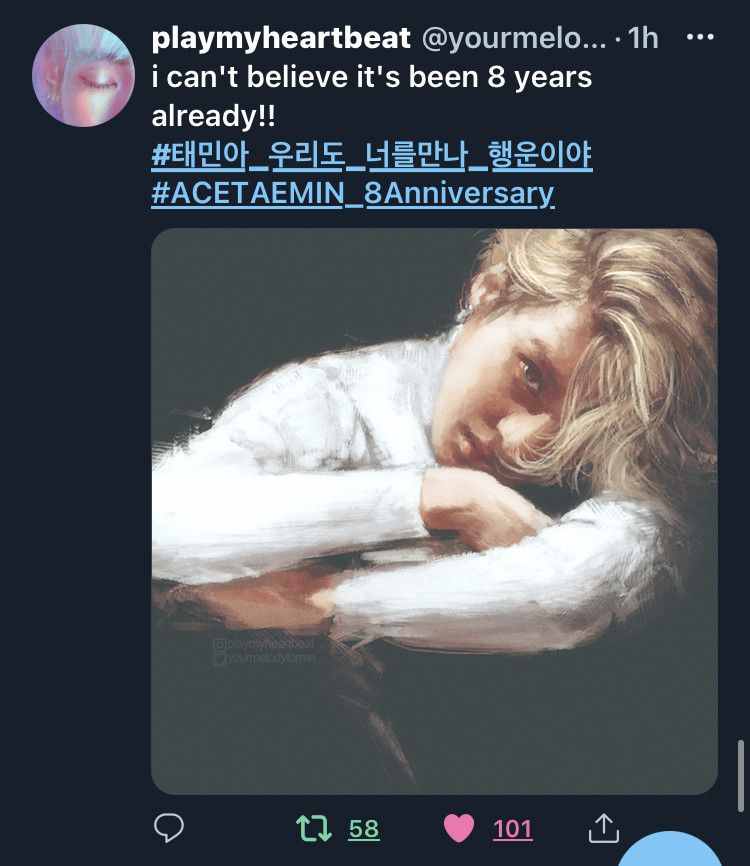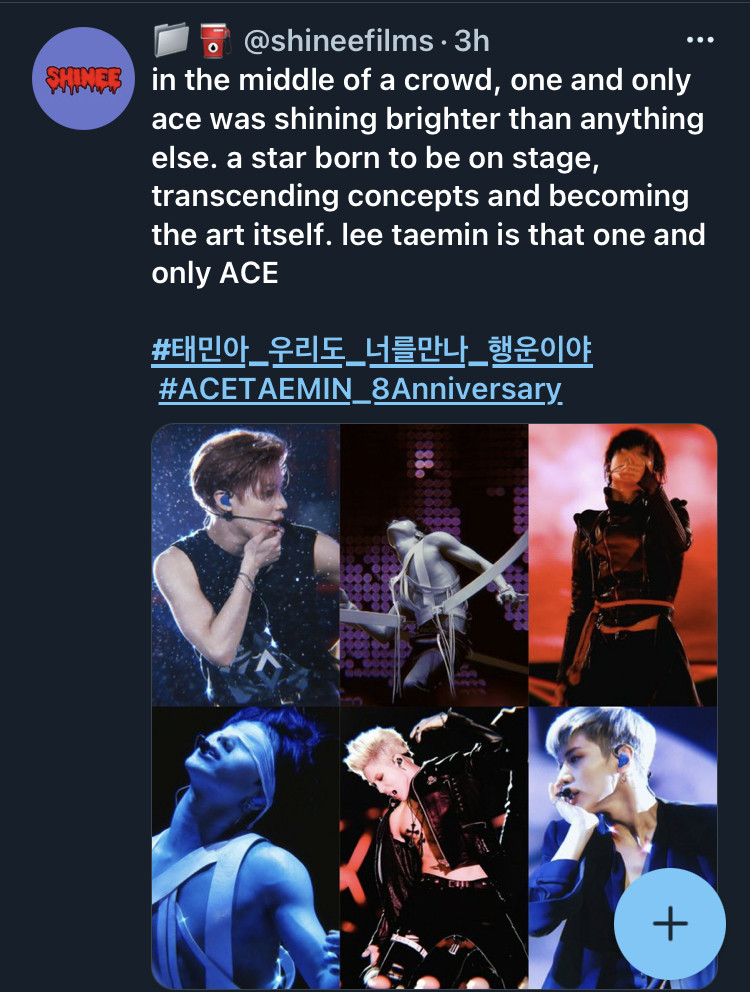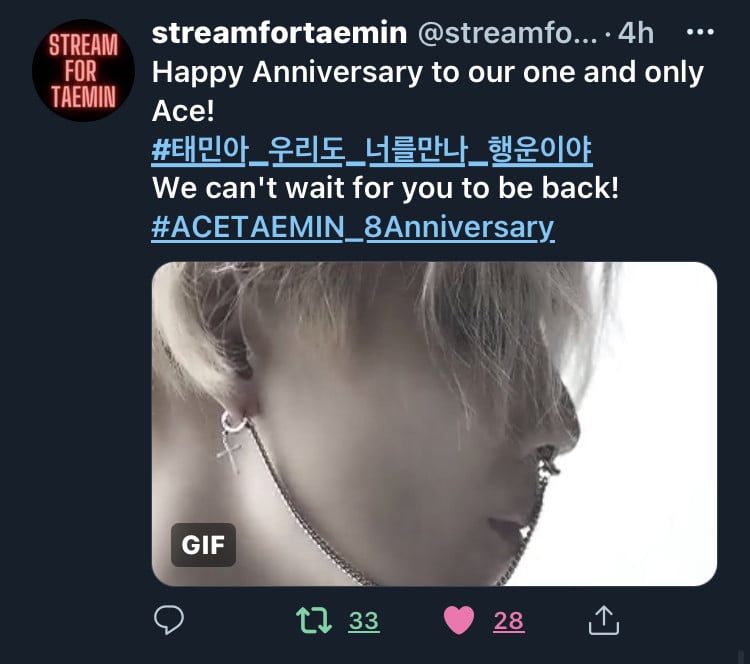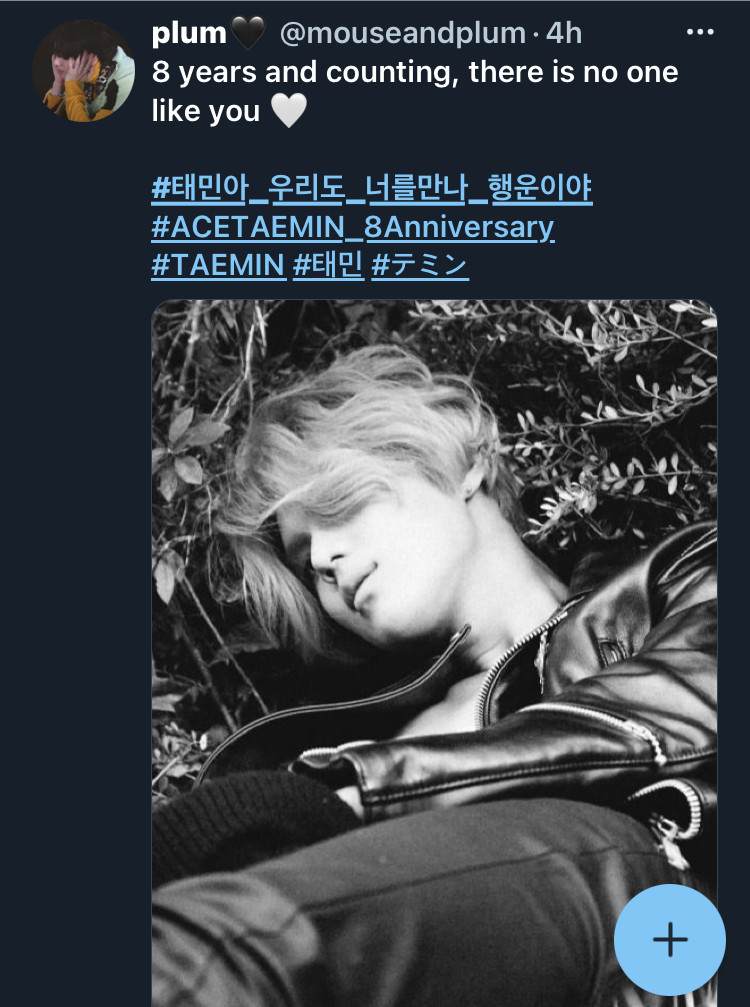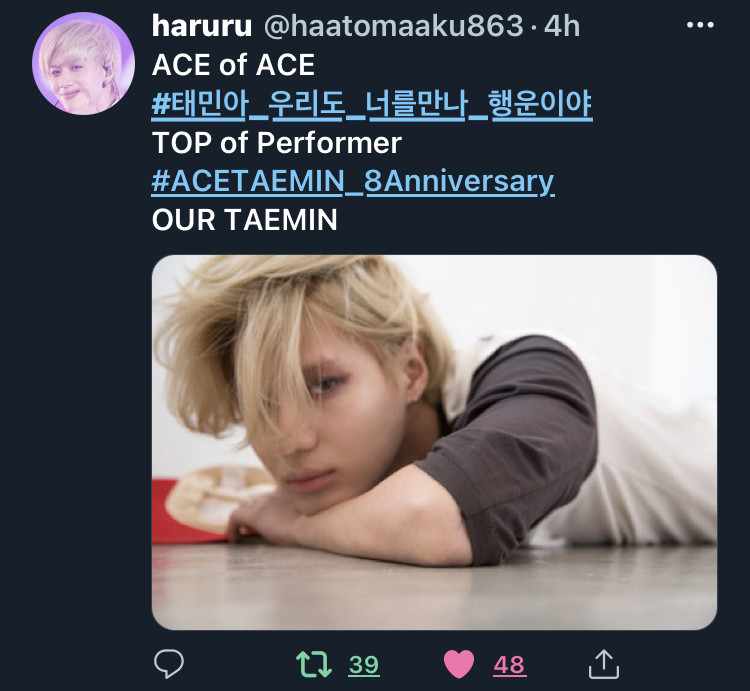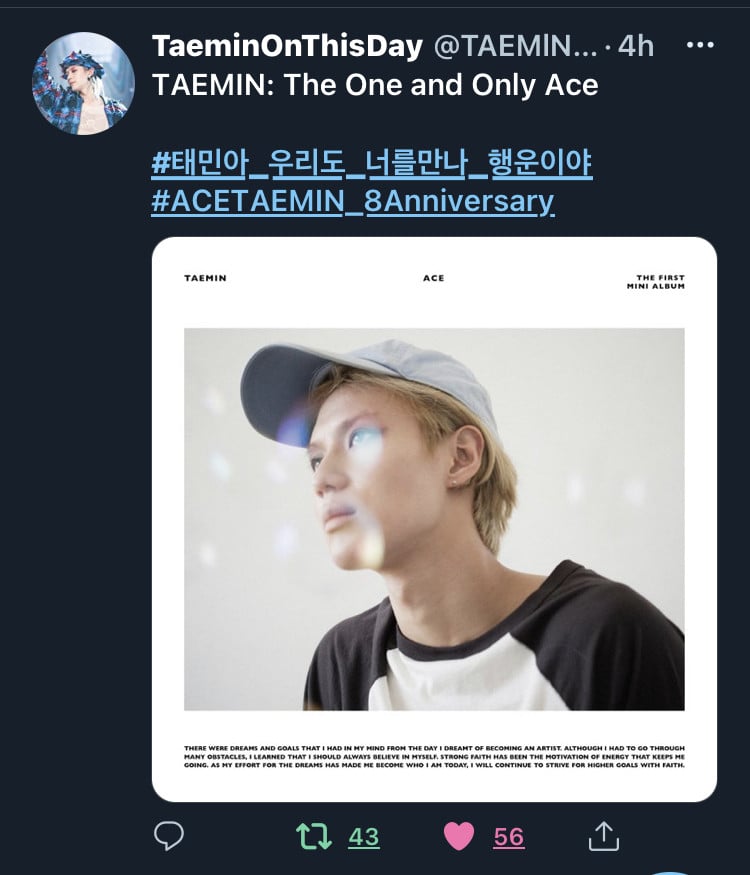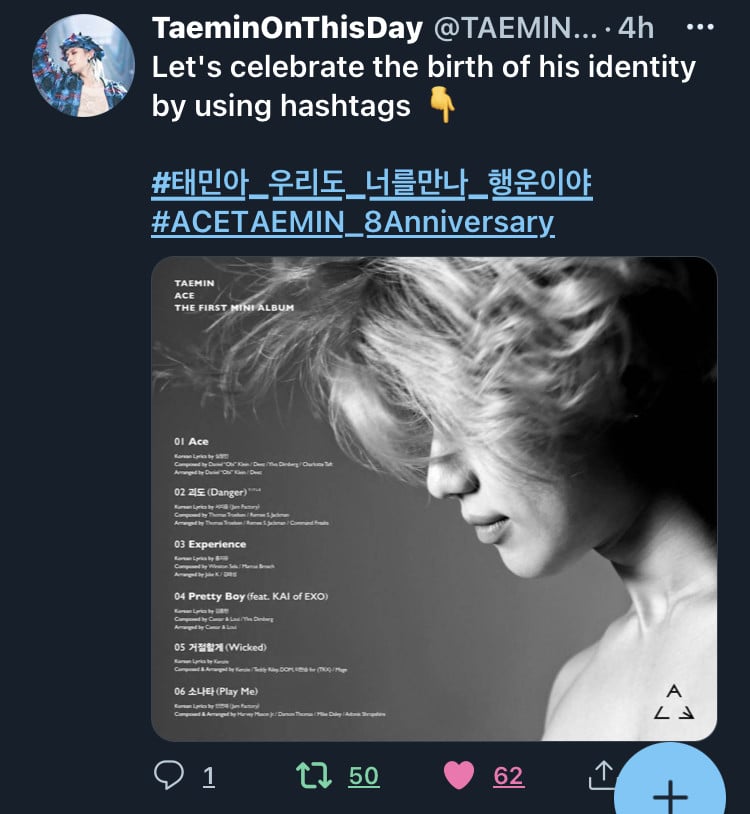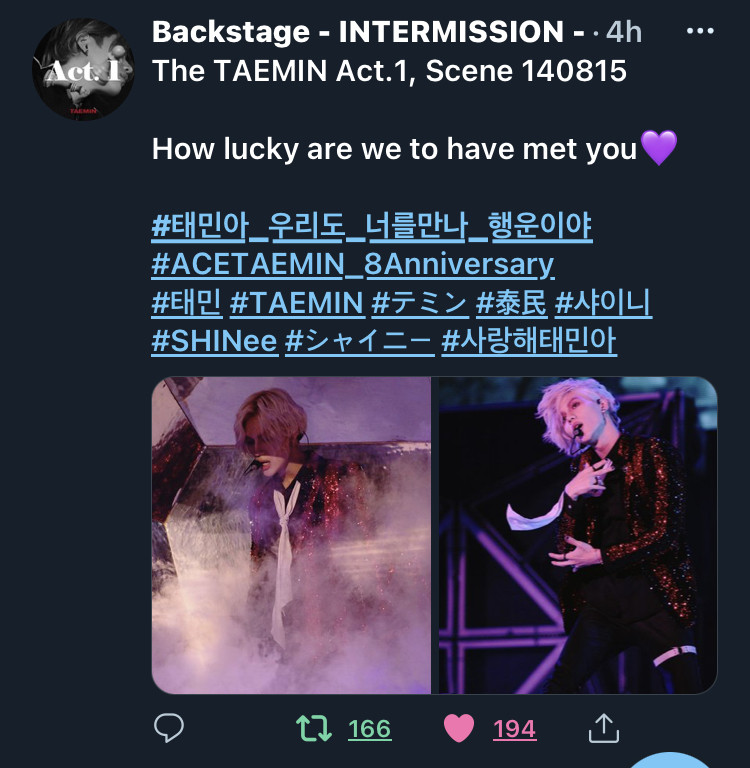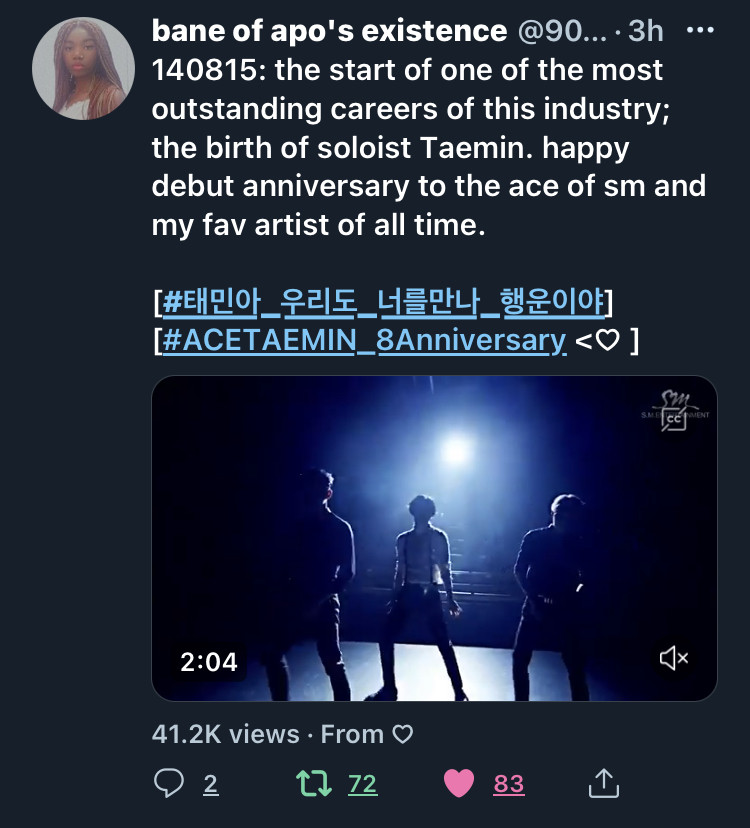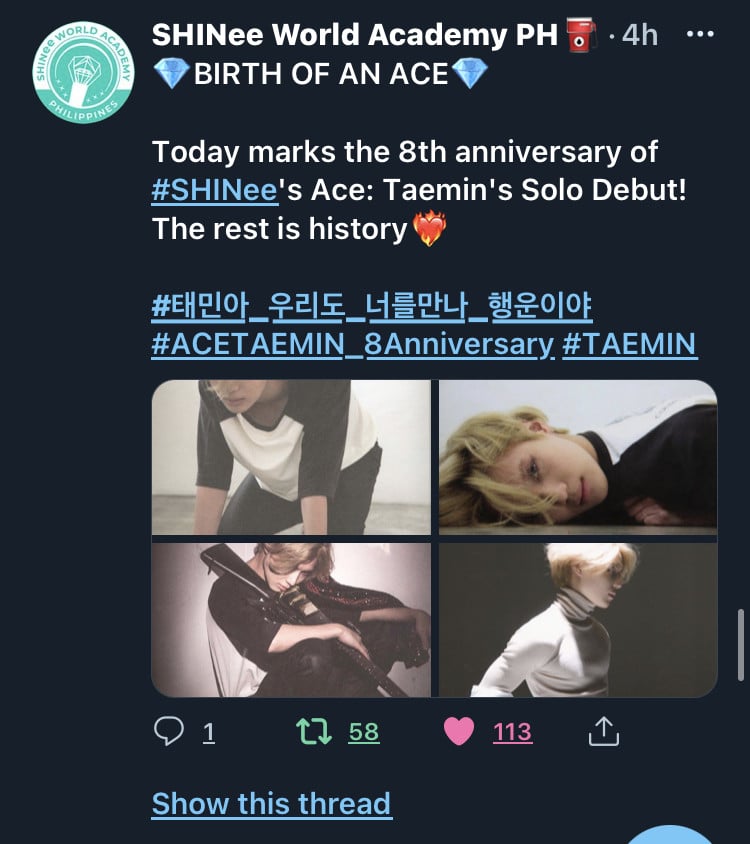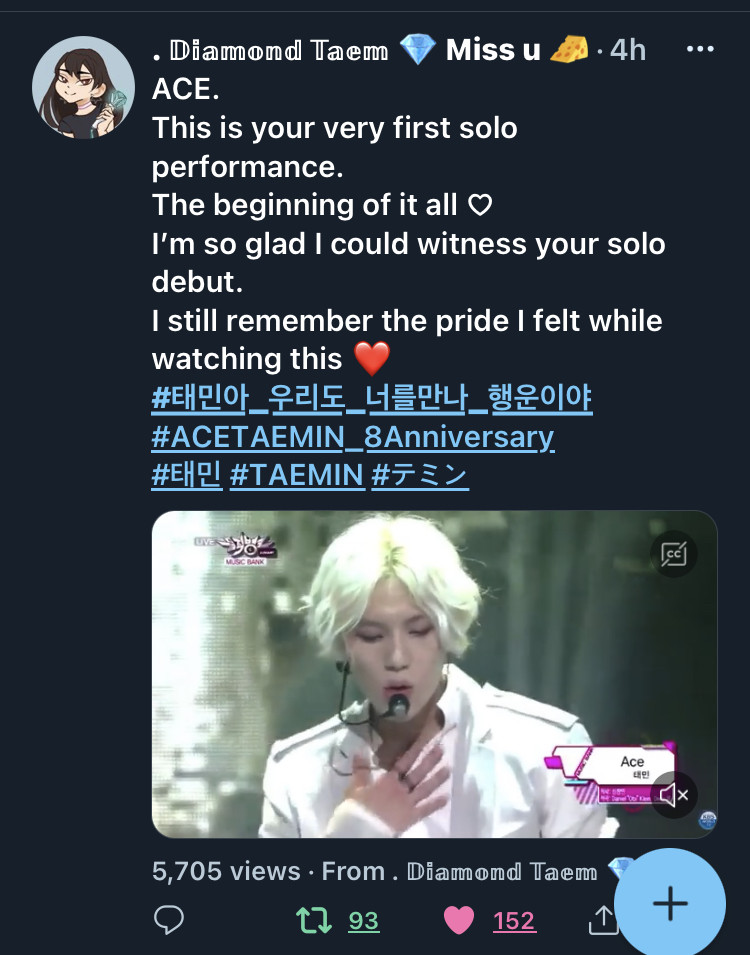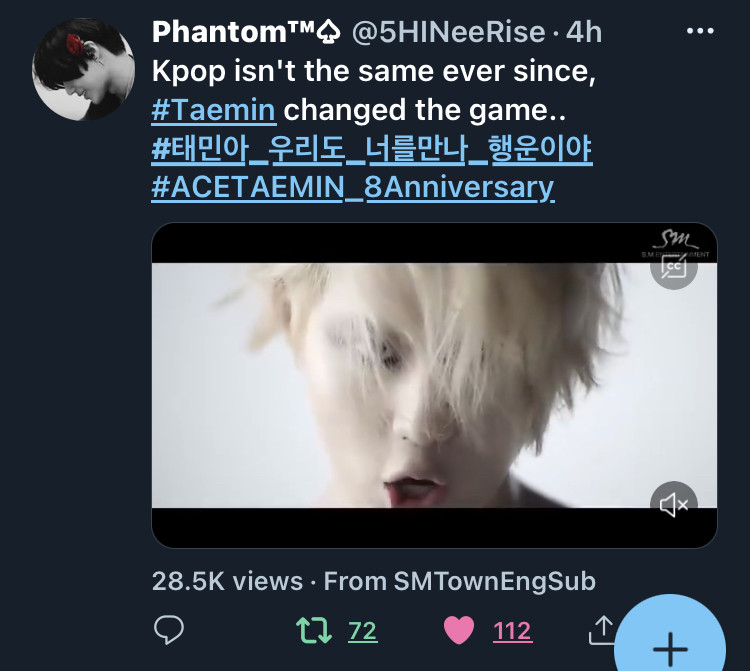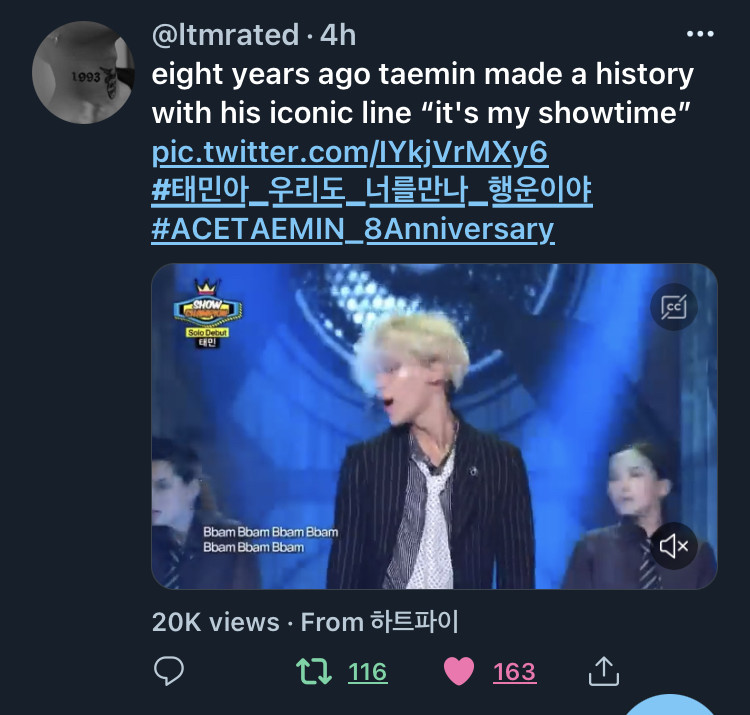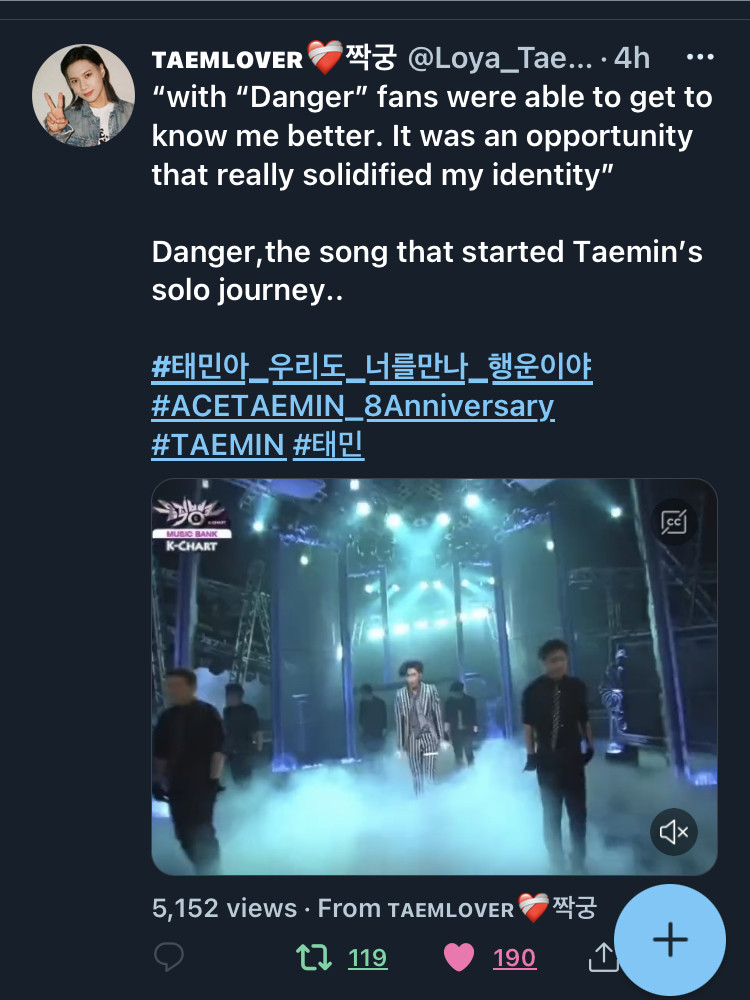 And several fans posted about Taemin's solo musical creations over the last eight years on Twitter as well ~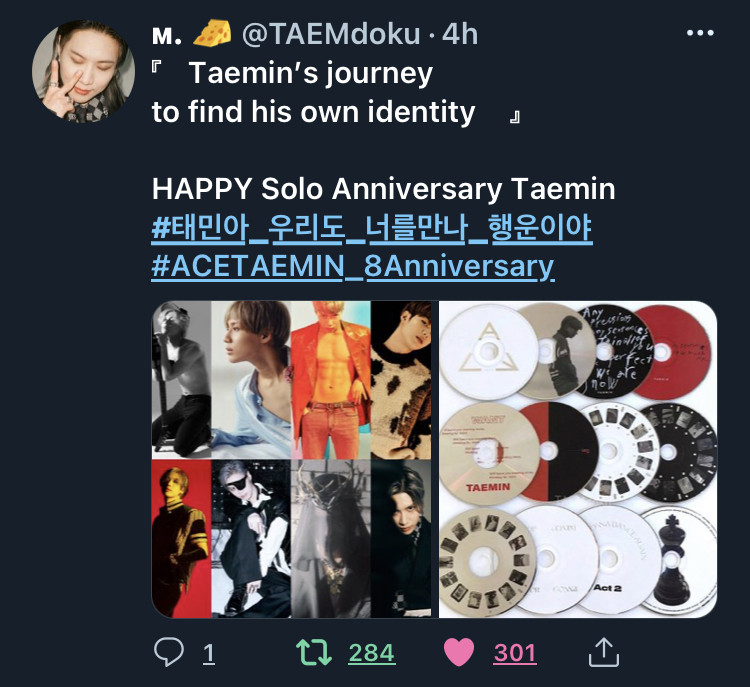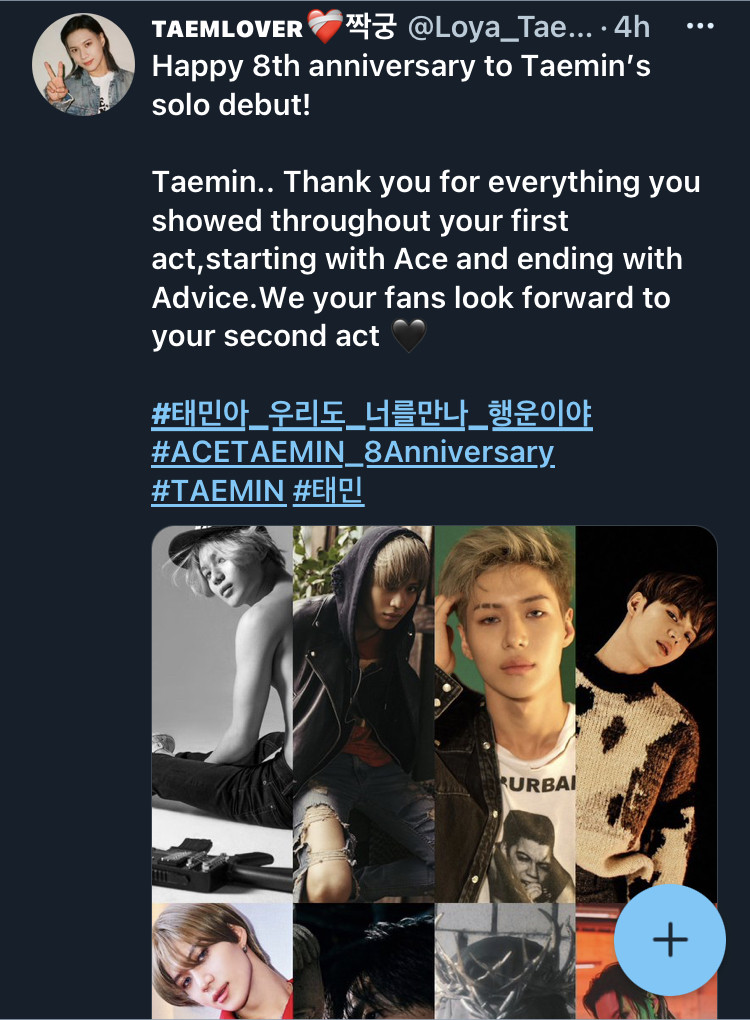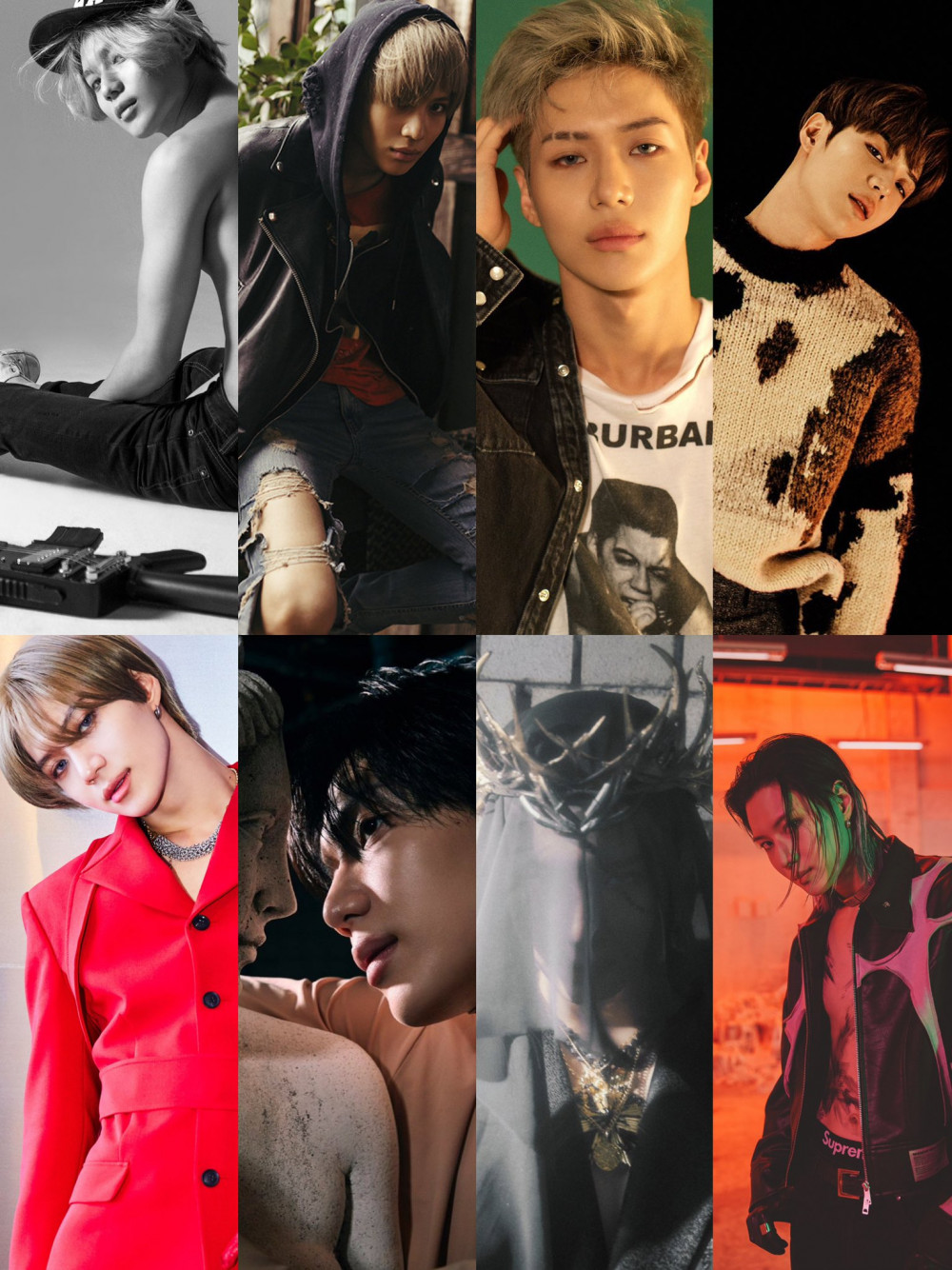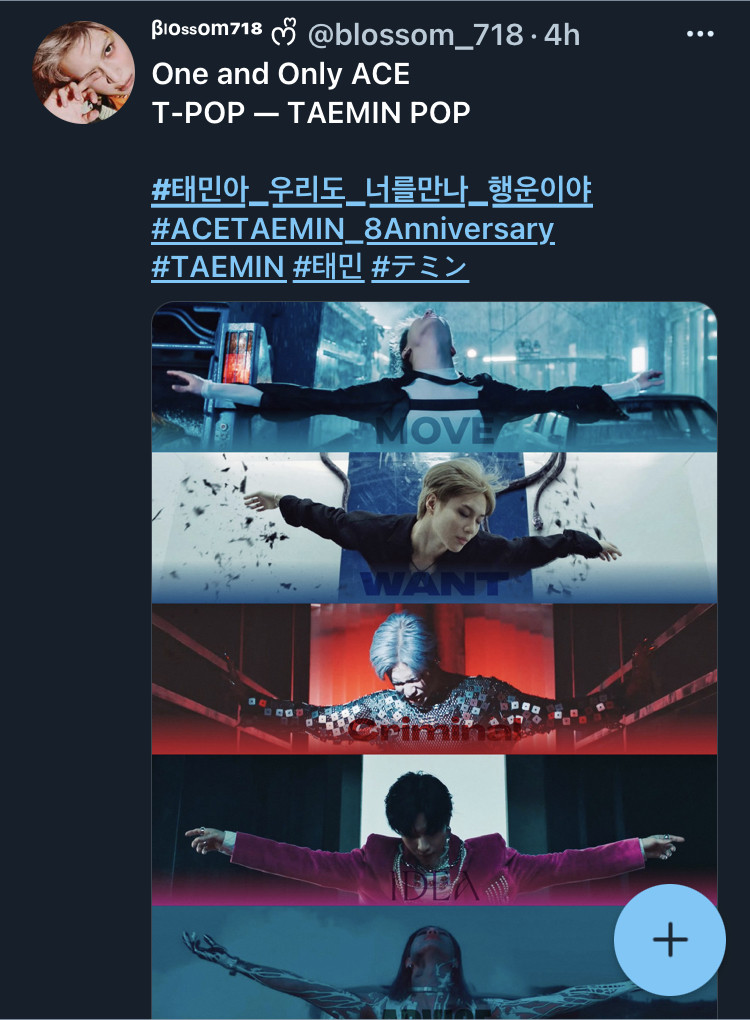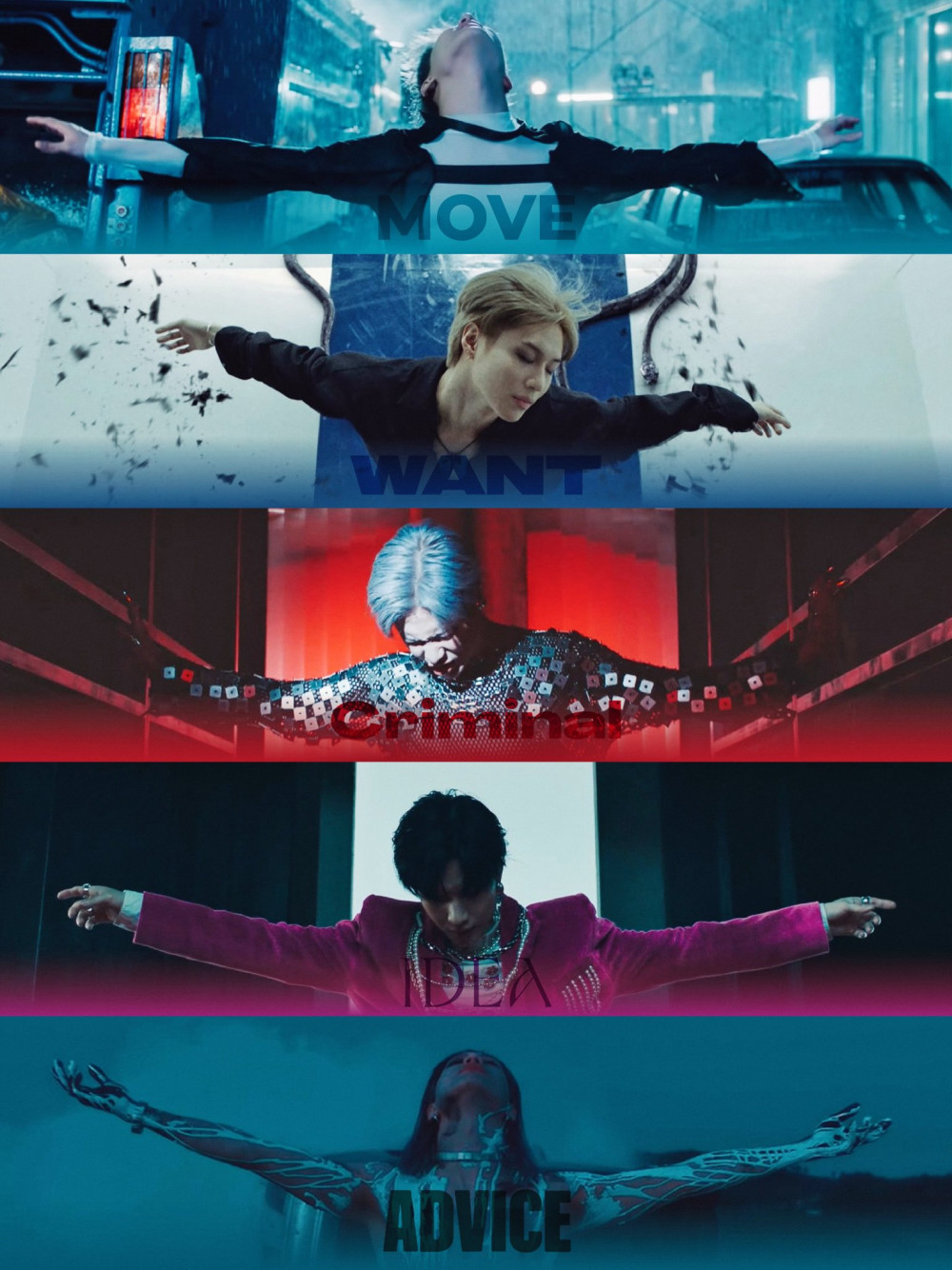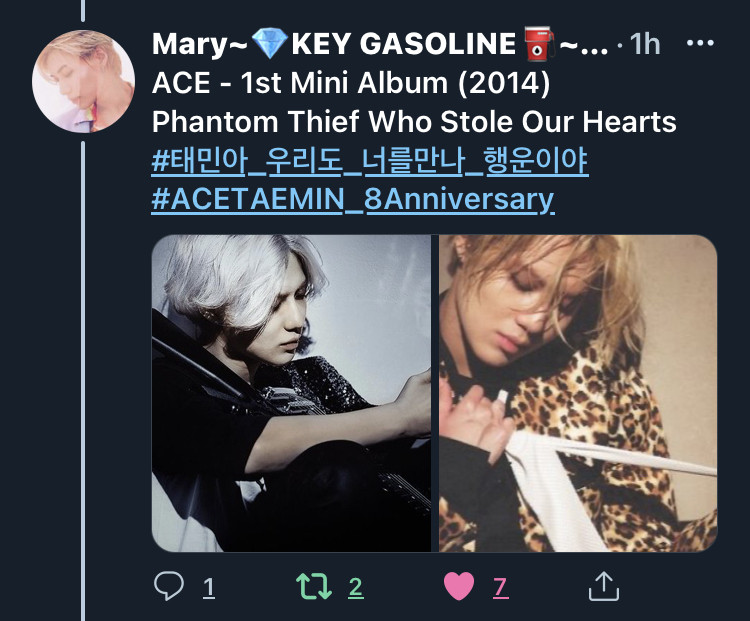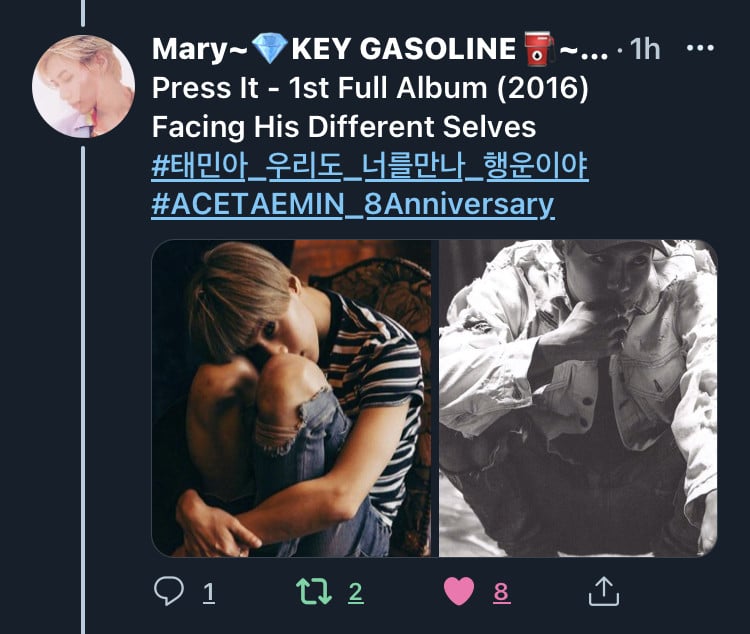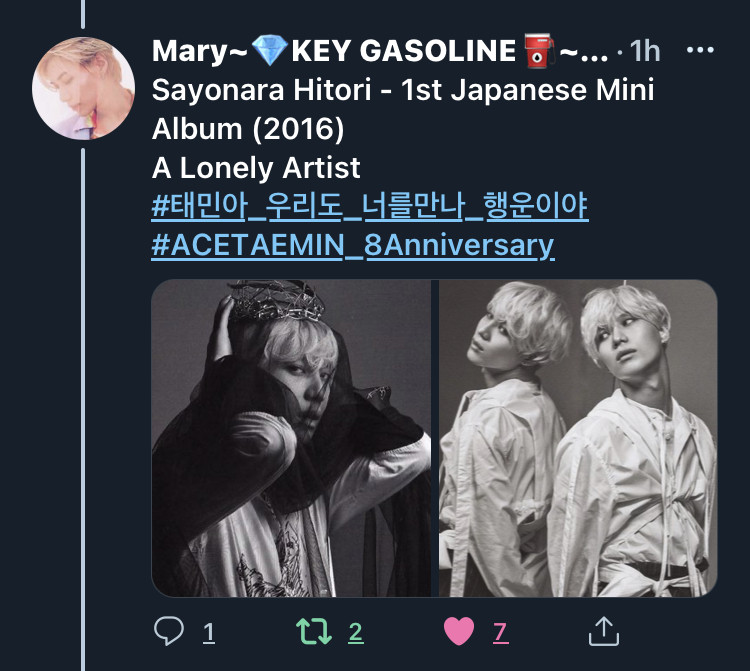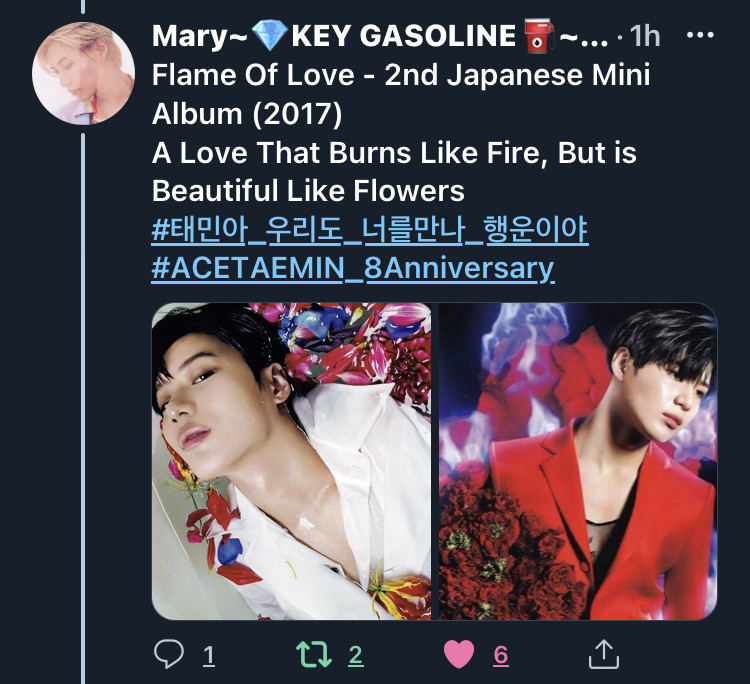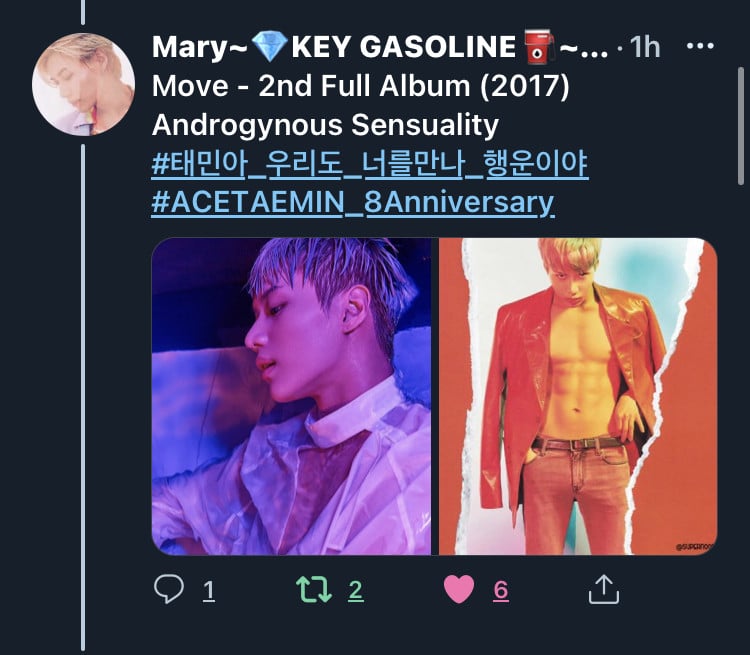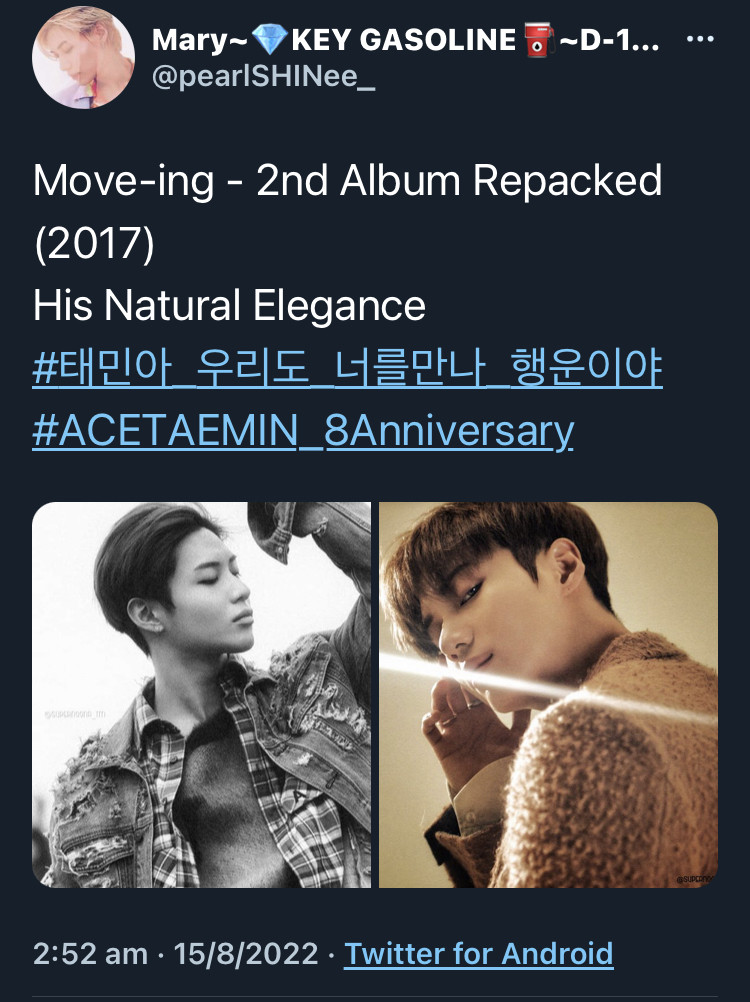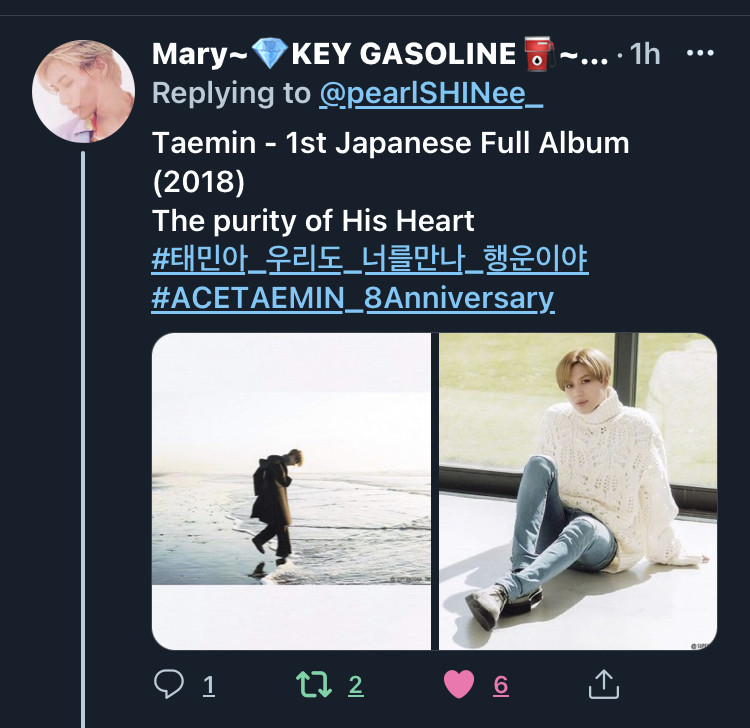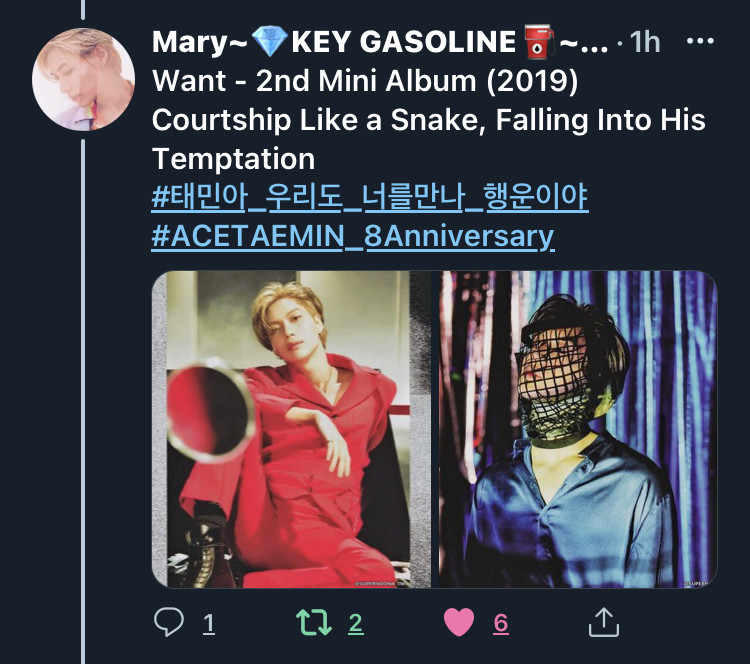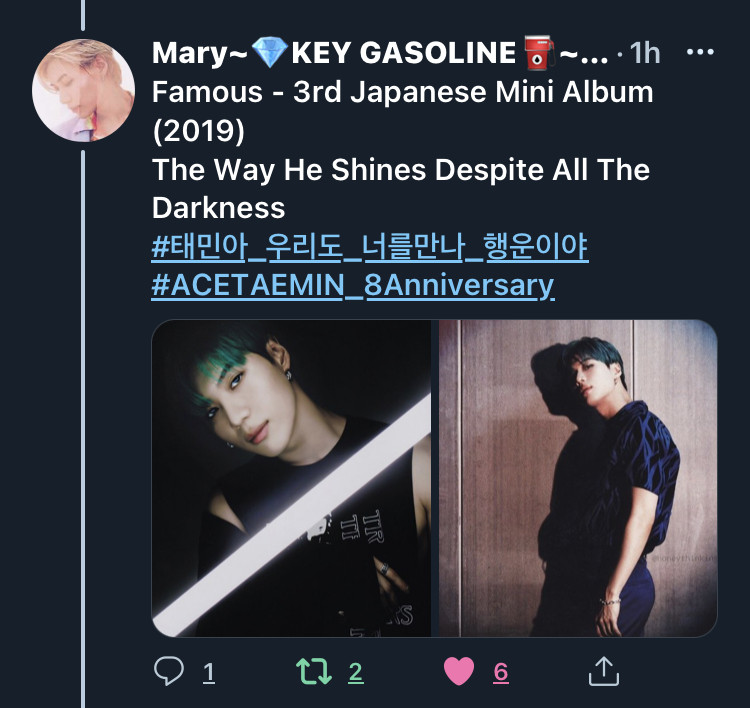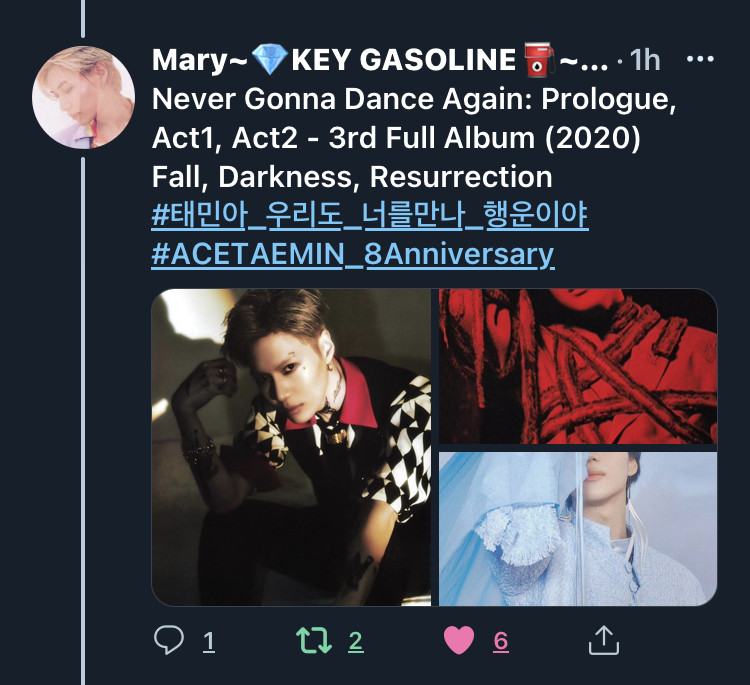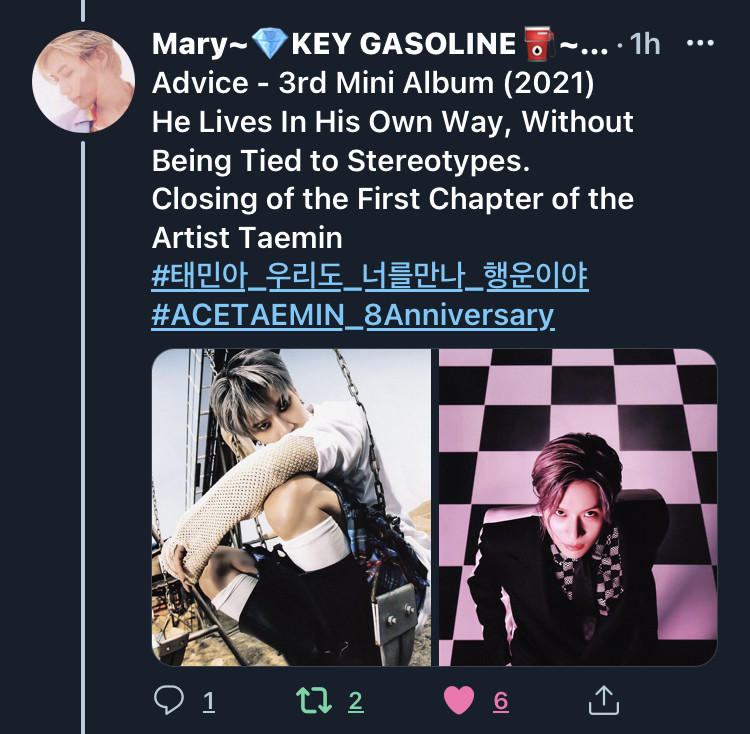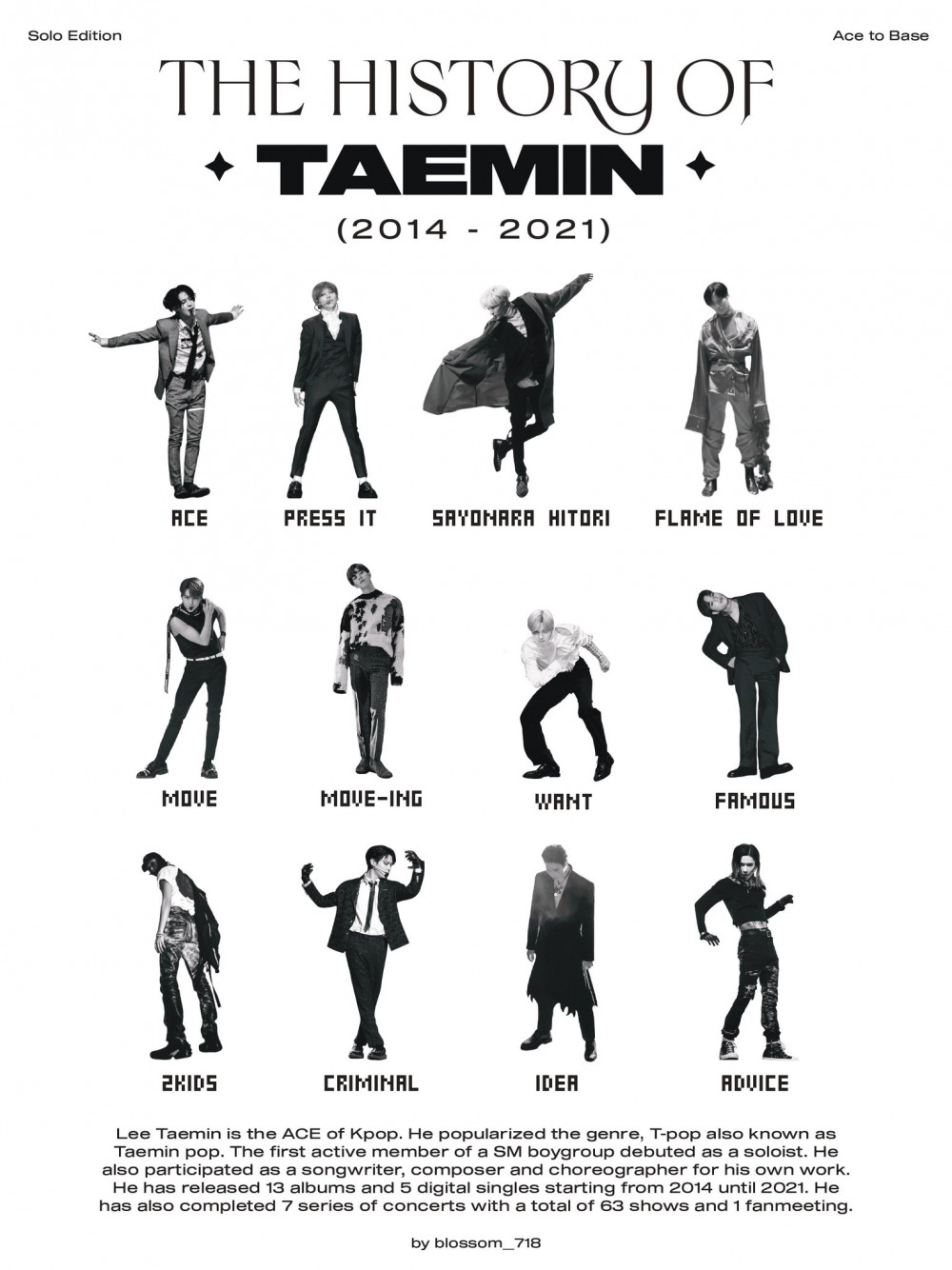 As posted above, Taemin has given us albums with iconic songs and unique choreography, such as MOVE, ADVICE, and Just Me and You. In fact, last year, on Taemin's birthday, July 18, Taemin released the music video ~ Just Me and You. And this year, in order to celebrate his 30th birthday, Taemin gifted us fans with the release of the ADVICE Dance Practice video!

After viewing all the posts made to celebrate Taemin's solo anniversary, I now look forward to Taemin's comeback and next album!


A video by the Taemin fanbase @TaeminGlobal on Twitter illustrates Taemin's solo work as well ~
Happy 8th Solo Debut Anniversary, Taemin!