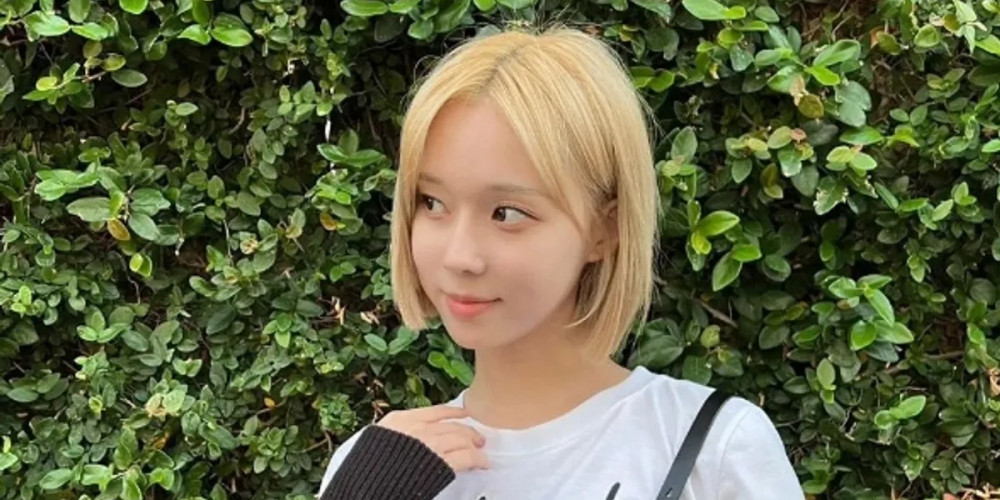 One fan recollected a cute encounter she experienced with aespa's Winter at Lotte World!
According to the fan, Winter visited the amusement park in Seoul on August 1, and stood in line with a friend like everyone else to go on a roller coaster ride.
The fan recalled, "It looked like she came with a friend. She was in the line two people ahead of me so I wrote on a notepad, 'Are you Minjeong unnie?', and she smiled at me and said that she was! I asked for an autograph and she gave me one. While she was giving me her autograph, she said that another person also seemed to recognize her before. But then when she said, 'Yes?', the person quickly said 'Nevermind' and left kekeke. I don't even remember what I said since I was so nervous, I think I just said that she was really pretty, and don't be sick, and came back to my spot really quickly."
The fan also revealed that due to the large number of visitors at the park that day, they waited nearly 3 hours to ride a roller coaster. After the ride, the fan heard Winter saying, "I waited 3 hours for this?".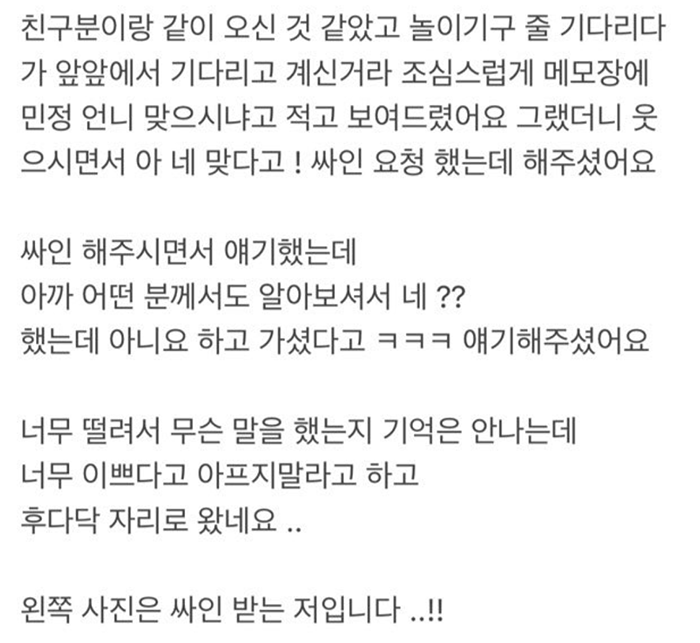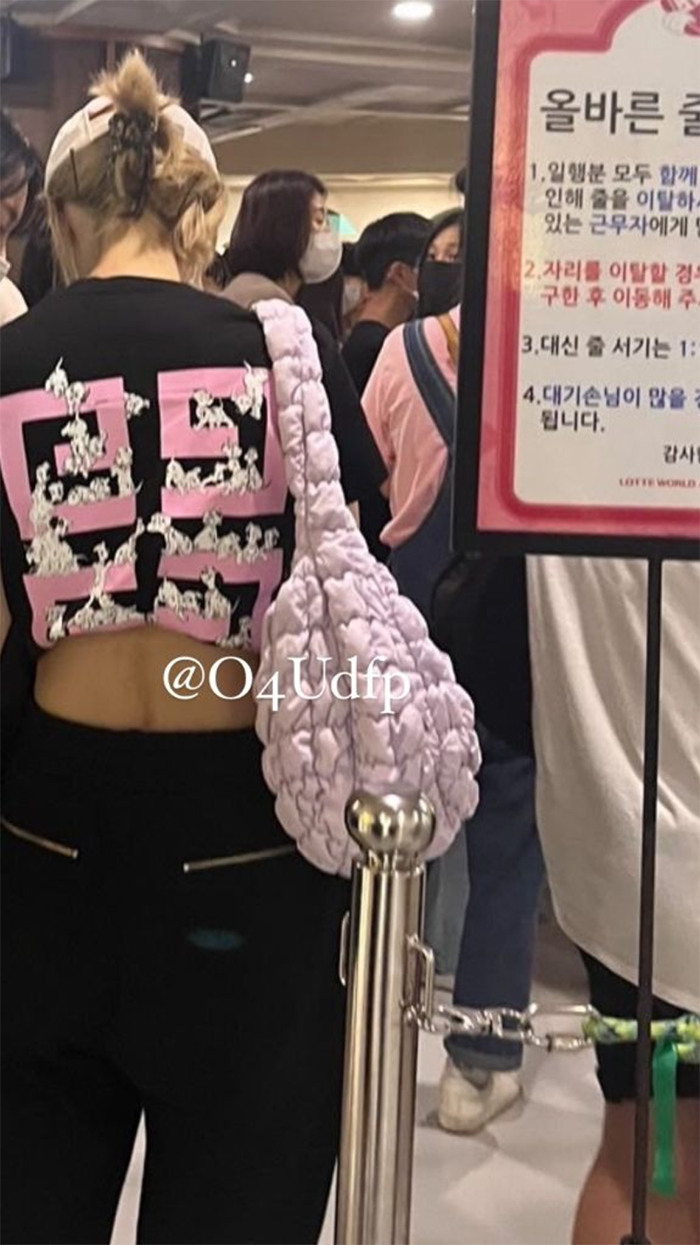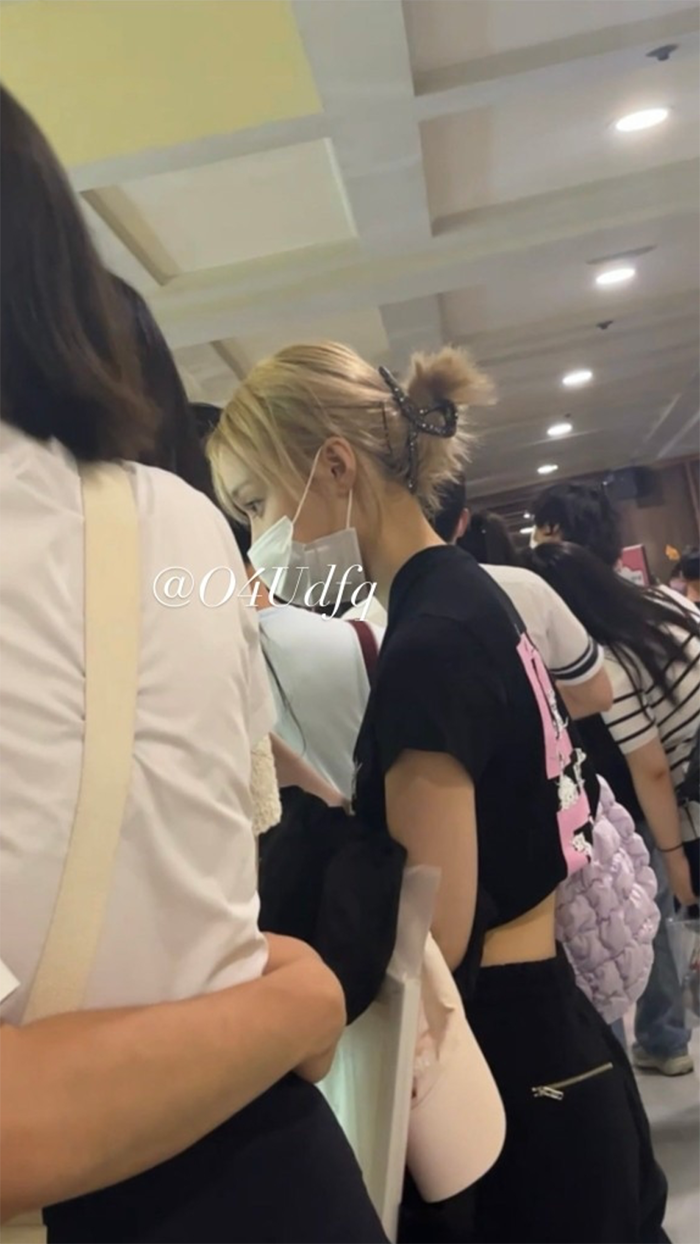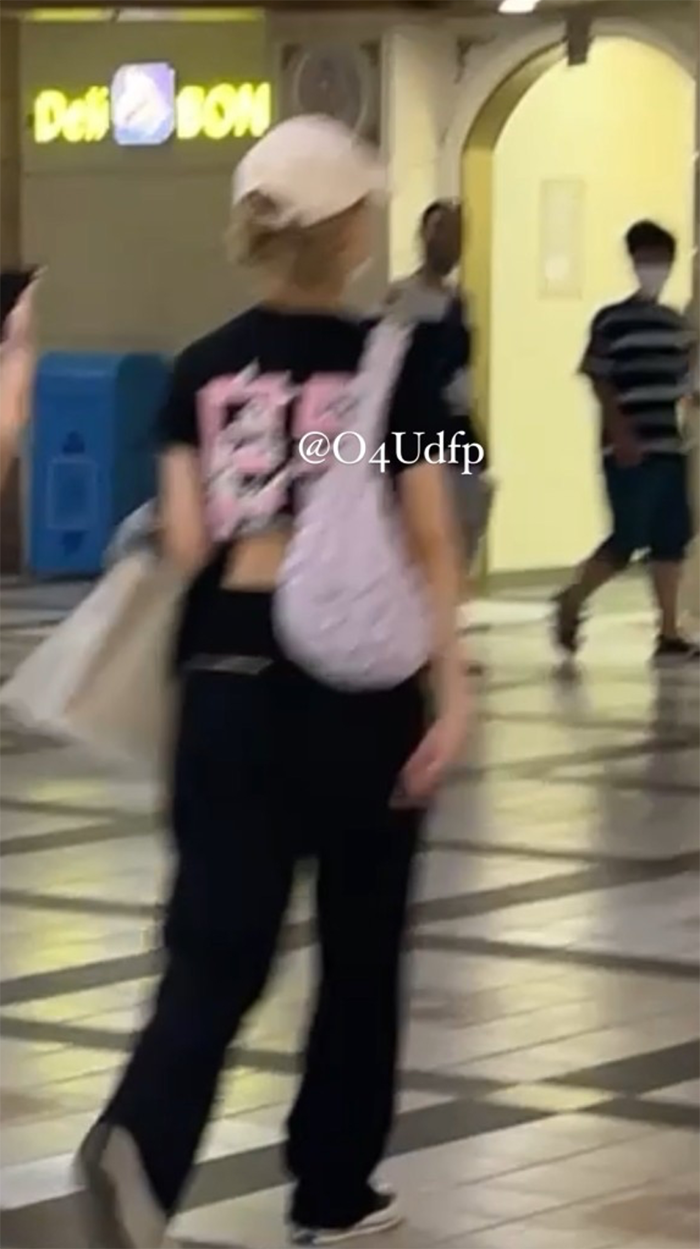 Netizens reacted with comments like, "Daebak.. Even though you can only see her eyes, Winter looks pretty kekeke", "Wow, it looks like aespa go out in public freely often. There are surprisingly a lot of fan encounters or photos", "If I saw a K-Pop idol in line at an amusement park, I would freak kekekeke", "I'm surprised that more people didn't recognize her", "3 hours?? She should have reserved a fast pass kekekeke", "Why wasn't I there TT. I went to Lotte World last week TT", "All of the aespa members have really great personalities", "That's so unexpected kekekeke. She surprisingly isn't covering herself up that much", and more.