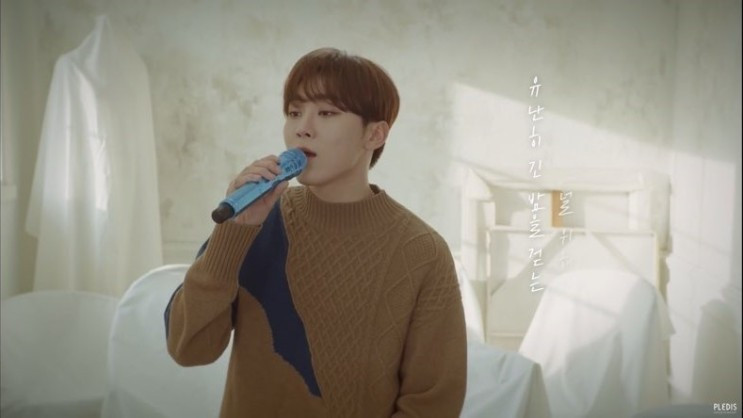 Sometimes you think, "Wow - this song would be great if my bias can sing this song!" And that is why cover tracks have been on the rise lately, with more and more singers covering other artists' songs through music shows or platforms such as YouTube.
It's very cool to see stars cover other singers' songs because you can see how the song was interpreted differently, and we can see a new style of the song that you wouldn't have to be able to see through the original track. Artists are actually extremely careful on cover songs because they don't want to ruin the original track in any way; however, some stars are just great in cover songs.
Today, we'll be checking out some cover songs that will melt your ears, and you will feel as if the song belonged to the cover artists - that's how great they were! Make sure to listen to this playlist with your AirPods to get the full ASMR experience and the feelings they are attempting to captivate -- without further ado, here is the playlist!
Lee Su Hyun - Flower Road (Original Song - Kim Se Jung)
Kyuhyun - If It Was You (Orginal Song - Jung Seung Hwan)
SEVENTEEN Seung Kwan - Love Poem (Original Song - IU)
YoungK - What am I (Original Song - Why Don't We)
LOONA Chuu - If I Have You Only (Original Song - Loveholic)
IU - Cumulus (Original Song - Sunflower)
Lovelyz Soojung - The Moon and Six Fence (Original Song - Shim Gyu Sun)
Lee Seung Ki - Forbidden Love (Original Song - Kim Kyung Ho)
Wow, my ears are already melting! While we couldn't cover every single fantastic cover song (if we did, that would take us forever!), here are some great cover songs that are definitely worth checking out. What did you think of this list? It's great to see these artists showcase a new side of themselves through these covers, and all we can say is -- please don't stop these covers.
What is your favorite cover song? Is there one that wasn't included on this list? Let us know your thoughts in the comments below!