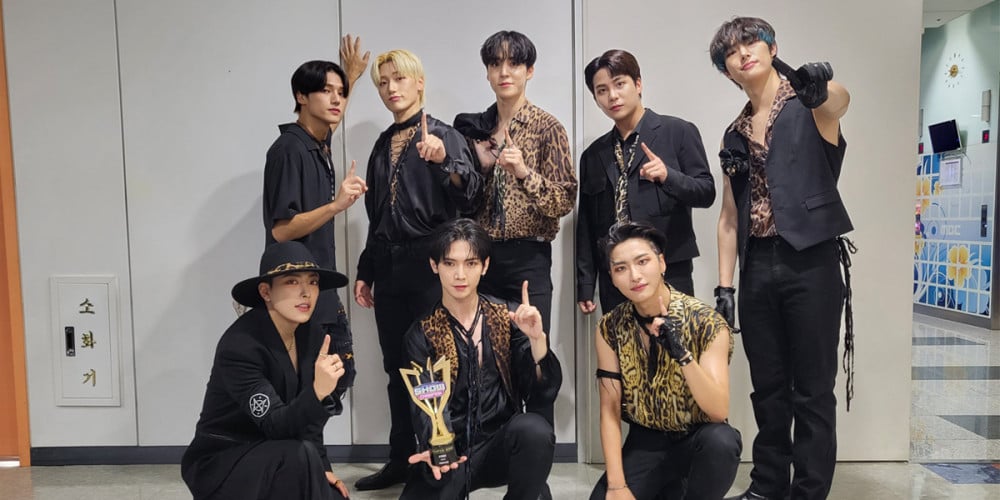 On the August 3 broadcast of MBC every1's 'Show Champion', ATEEZ successfully took home their second #1 trophy since their comeback with "Guerrilla"!
On this day, the first place nominees for this week's 'Champion Song' included: ATEEZ's "Guerrilla", ITZY's "SNEAKERS", STAYC's "Beautiful Monster", LOCO, Hwa Sa's "Somebody!" and Seventeen's "_WORLD". In the end, ATEEZ's "Guerrilla" was declared the winner!
After accepting the 'Champion Song' trophy, ATEEZ gave a shoutout to their families, as well as their fans, ATINY.
Watch ATEEZ's comeback stages from this week's 'Show Champion', below!