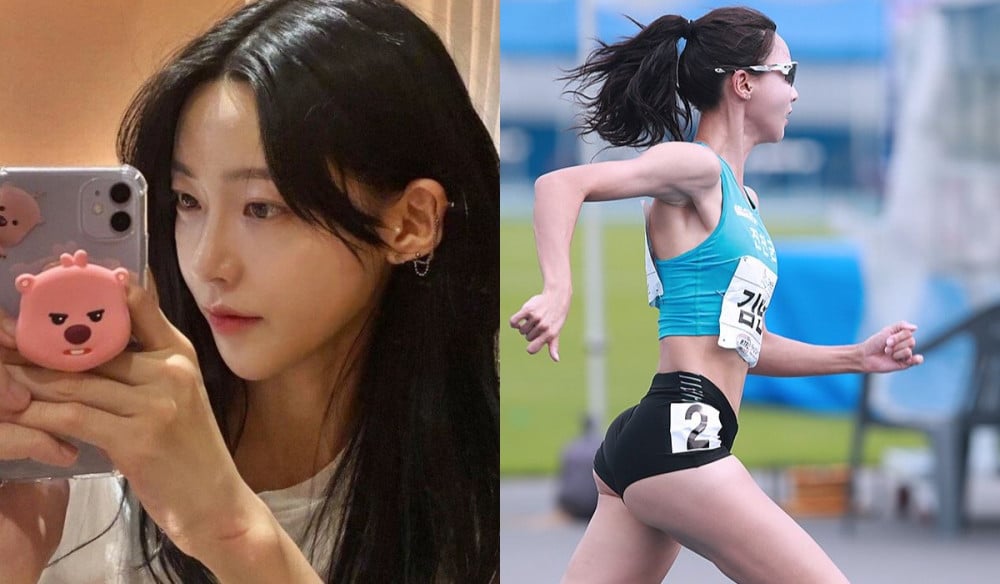 Track and field sprinter Kim Min Ji created a buzz online among male netizens for her visuals.

On July 7th, a track and field competition took place in Goseong County in Gangwon Province. Team Jincheon took home 4 medals including a gold in the Team 4X400-meter relay, thanks to the star player Kim Min Ji.
Kim Min Ji, born in 1996, has been gaining attention for her stellar athletic performance and of course, her model-like visuals. She has been taking first place in multiple competitions since she was a junior.
Recently, she created a buzz online among male netizens, especially for her visuals. On a large male dominant online community, a post introducing Kim Min Ji as "The best looking female track and field athlete in our country" gained traction.
Netizens commented, "She looks like Karina", "She has both talent and beauty", "I can see her appearing on variety shows soon lol", "She is really pretty", and more.
Check out her game-day pictures below.