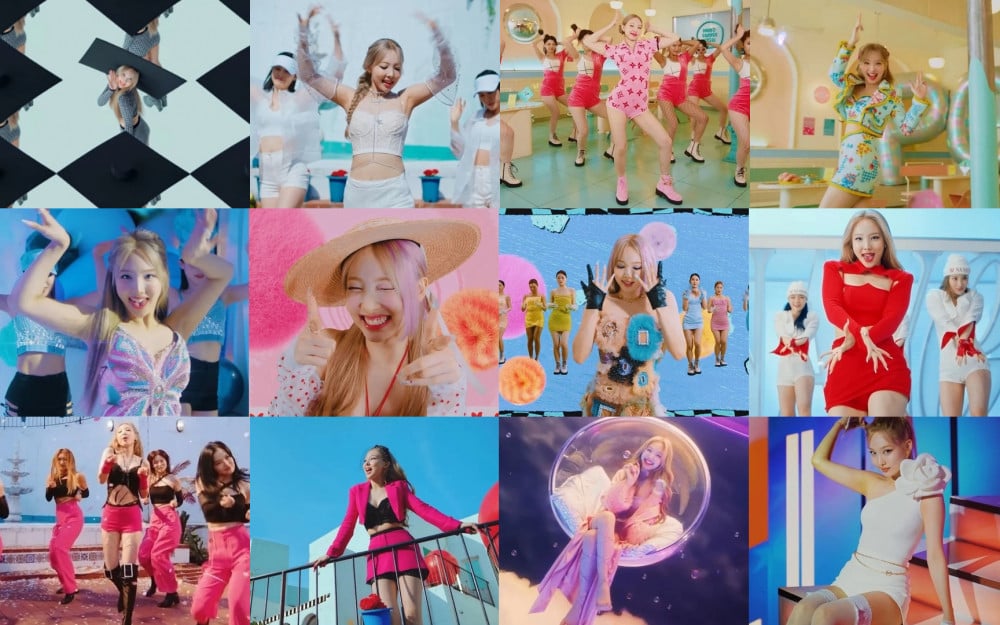 TWICE's Nayeon successfully made her debut as a solo artist earlier last month with her first mini-album 'IM NAYEON.'
Since then, Nayeon has been promoting the title track "POP" with various artists by doing the "POP" challenge and performing on various music shows. As much as she is the first member of TWICE to make her solo debut, there was much thought and effort put into the production of the album and music video.

In fact, one netizen counted the number of outfits Nayeon changed into during the 2 minutes and 50-second video. The netizen compiled the list of photos of each outfit Nayeon was wearing and expressed how impressed she was with all of them. According to the netizen, Nayeon changed into 14 outfits throughout the music video impressing netizens and fans.
1. Black checkered outfit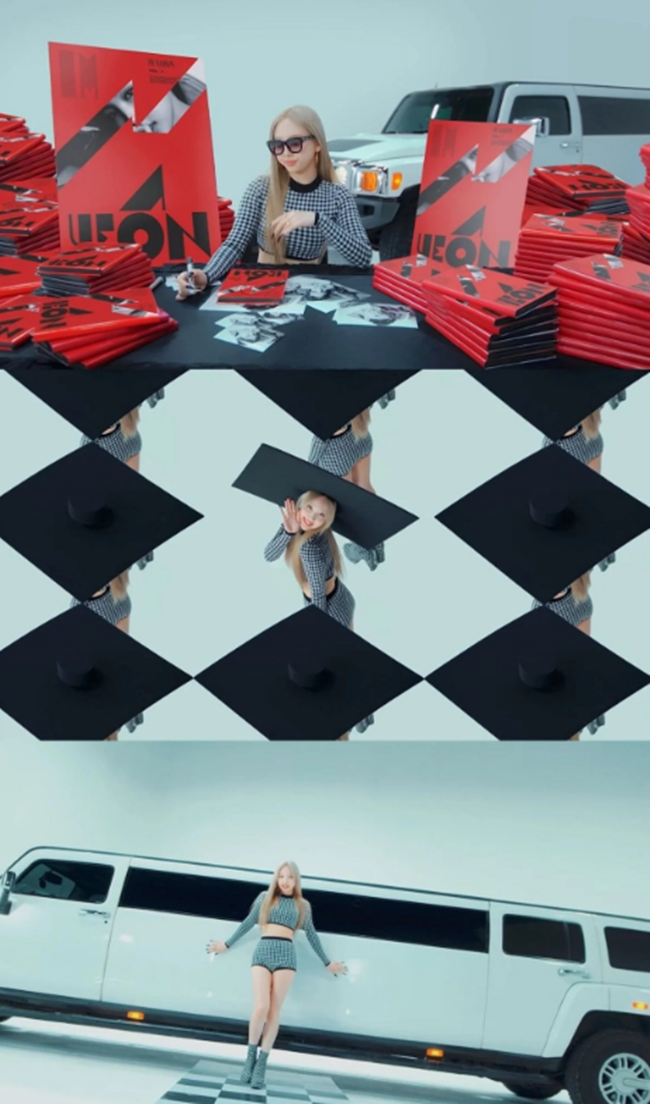 2. All-white outfit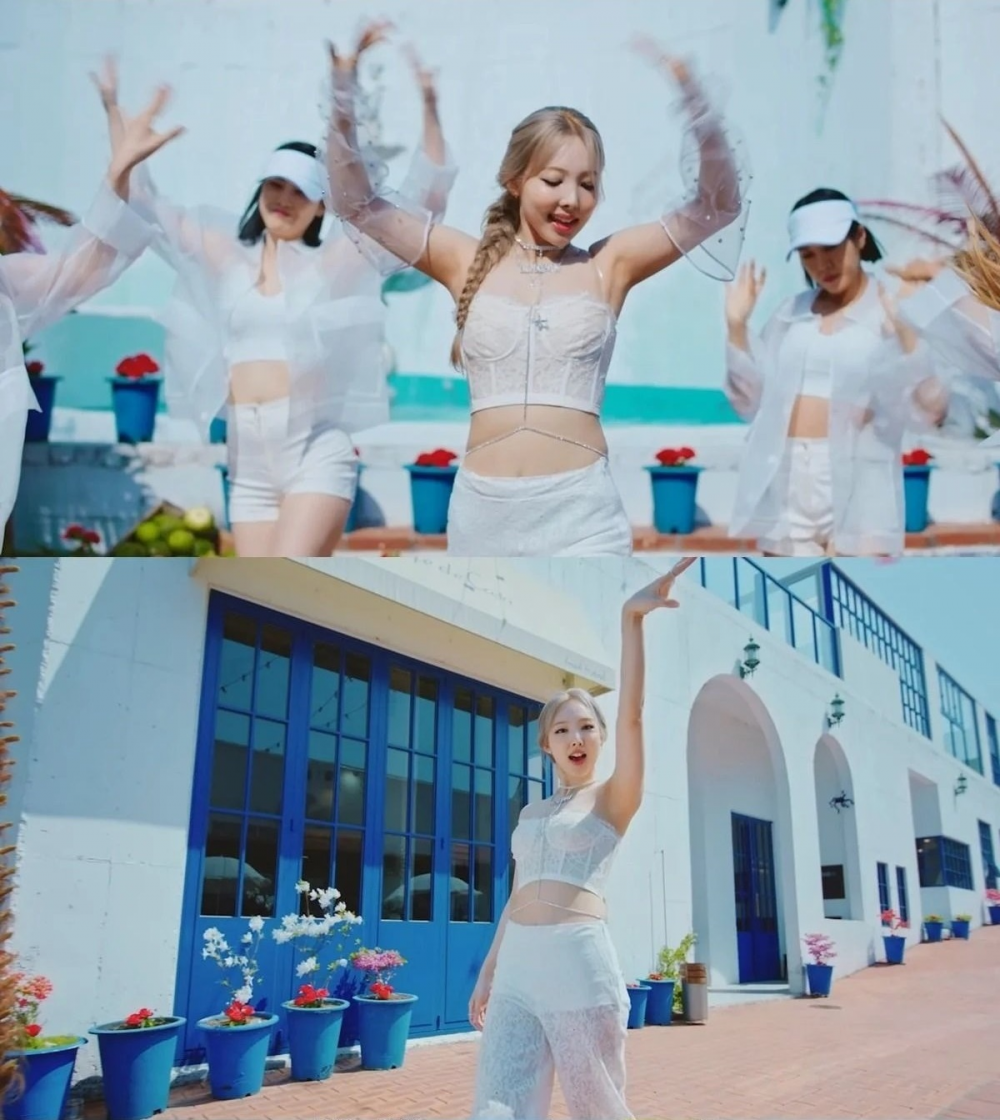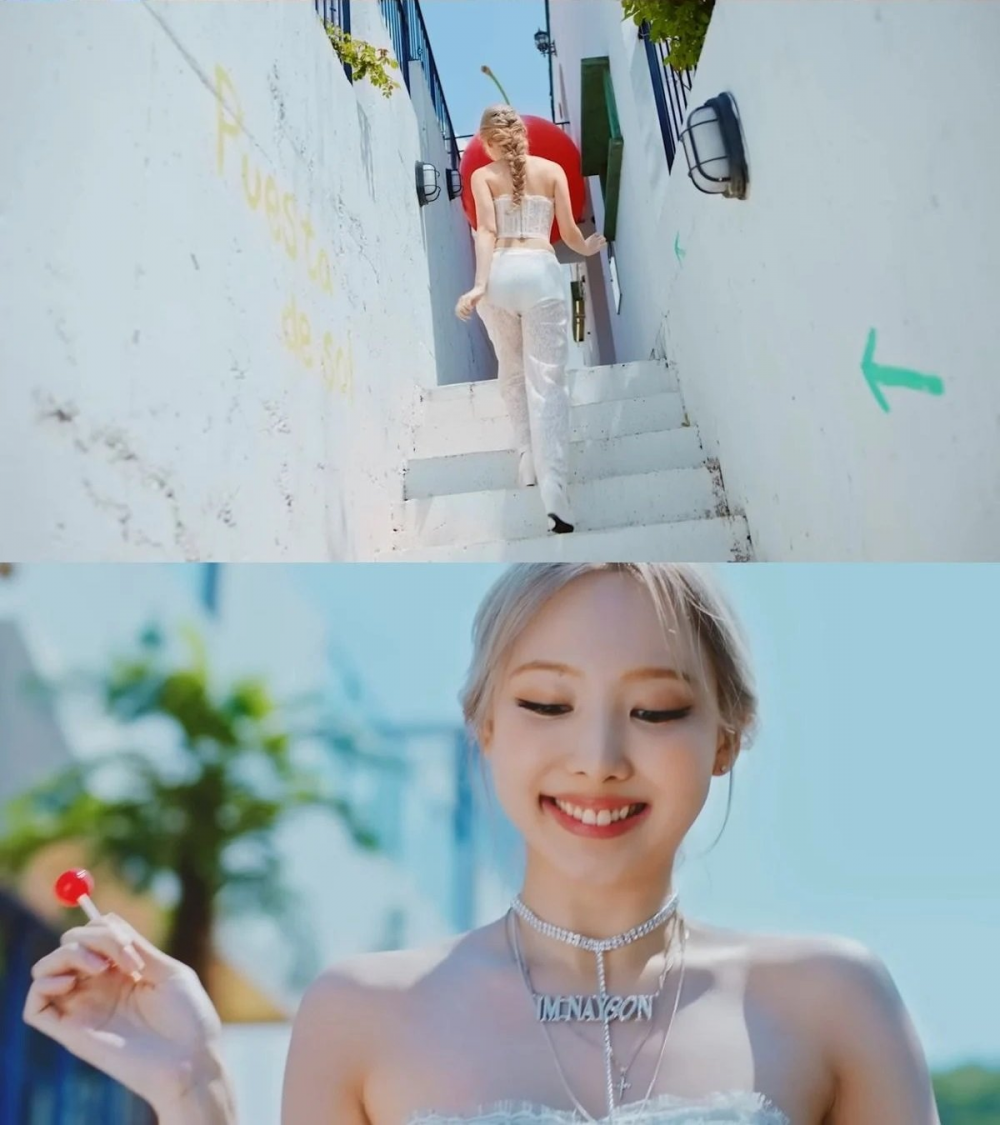 3. Pink outfit with the Louis Vuitton logos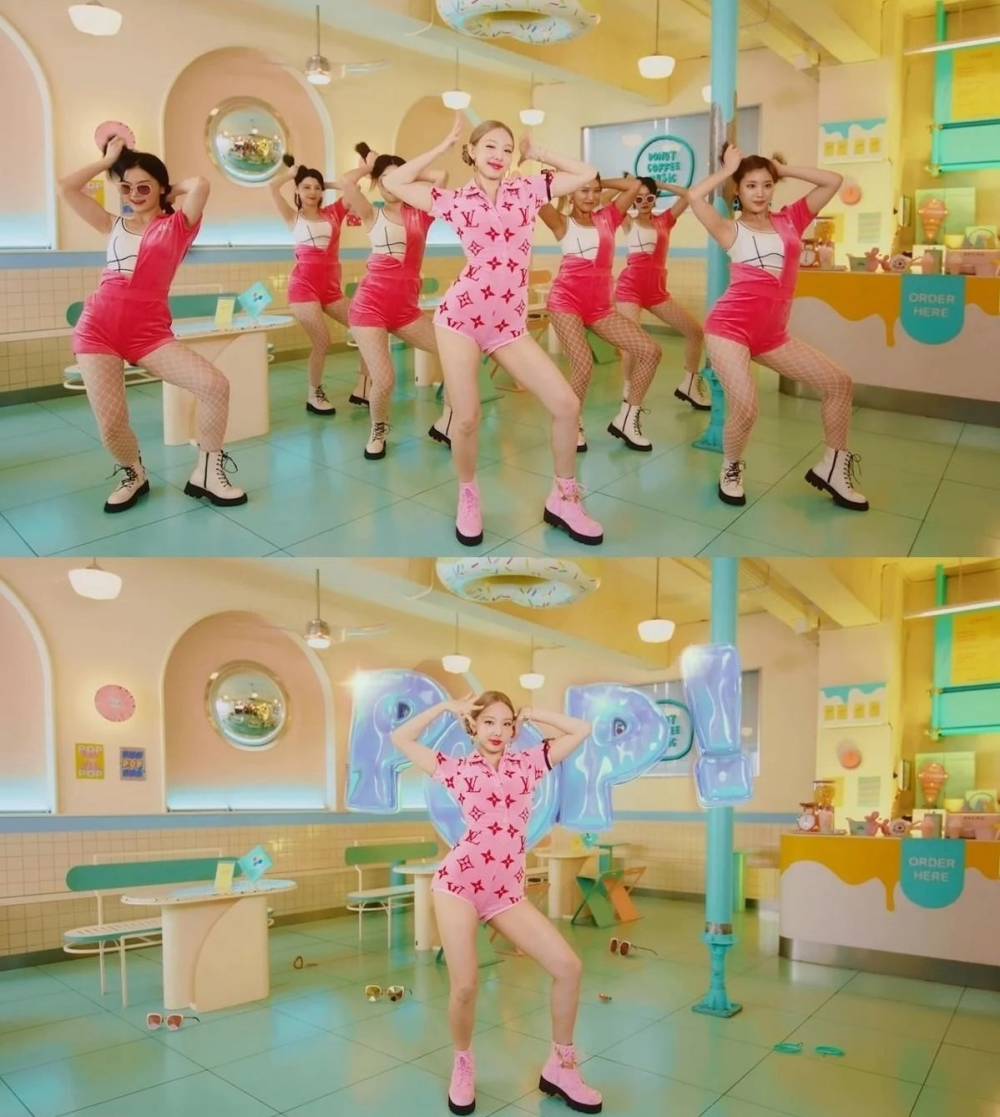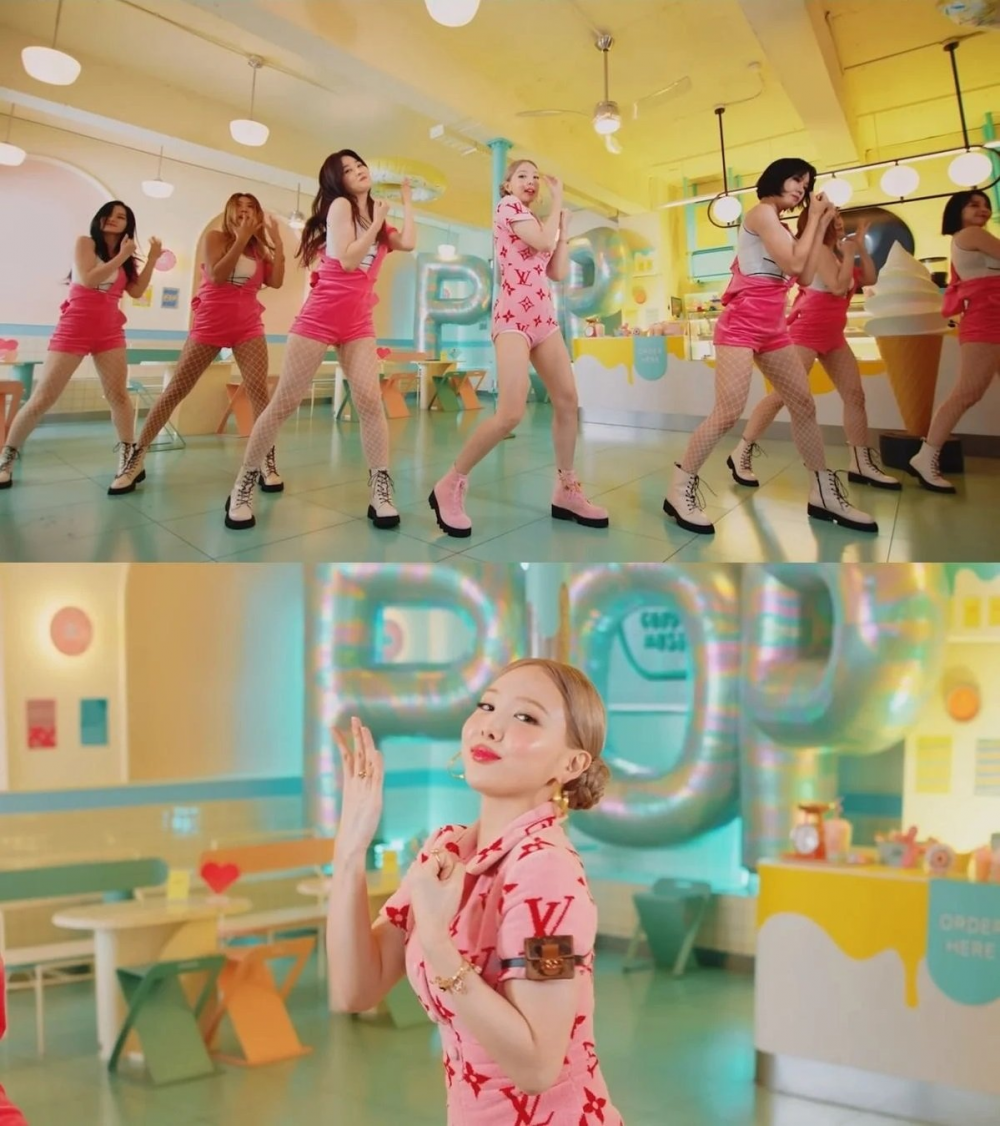 4. Retro-Kitsch three-piece outfit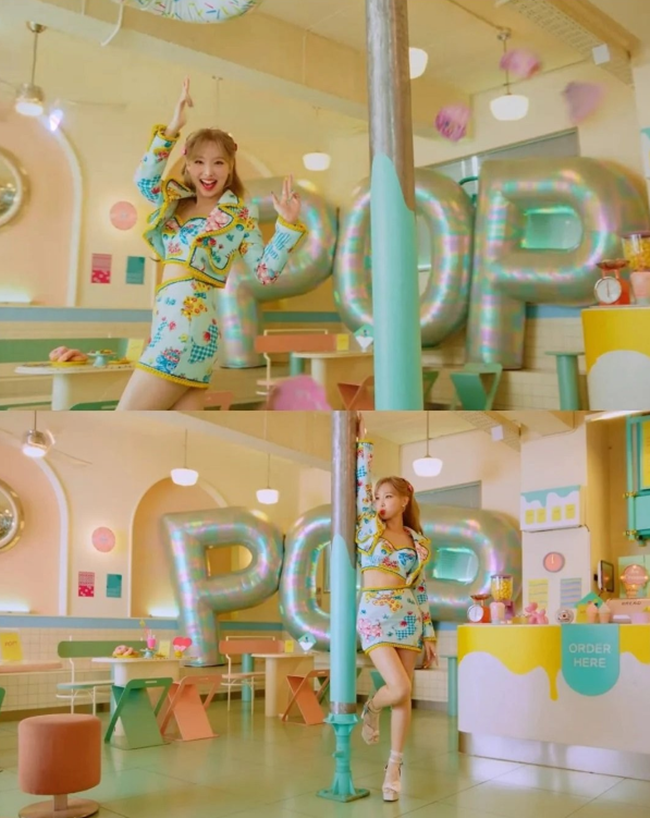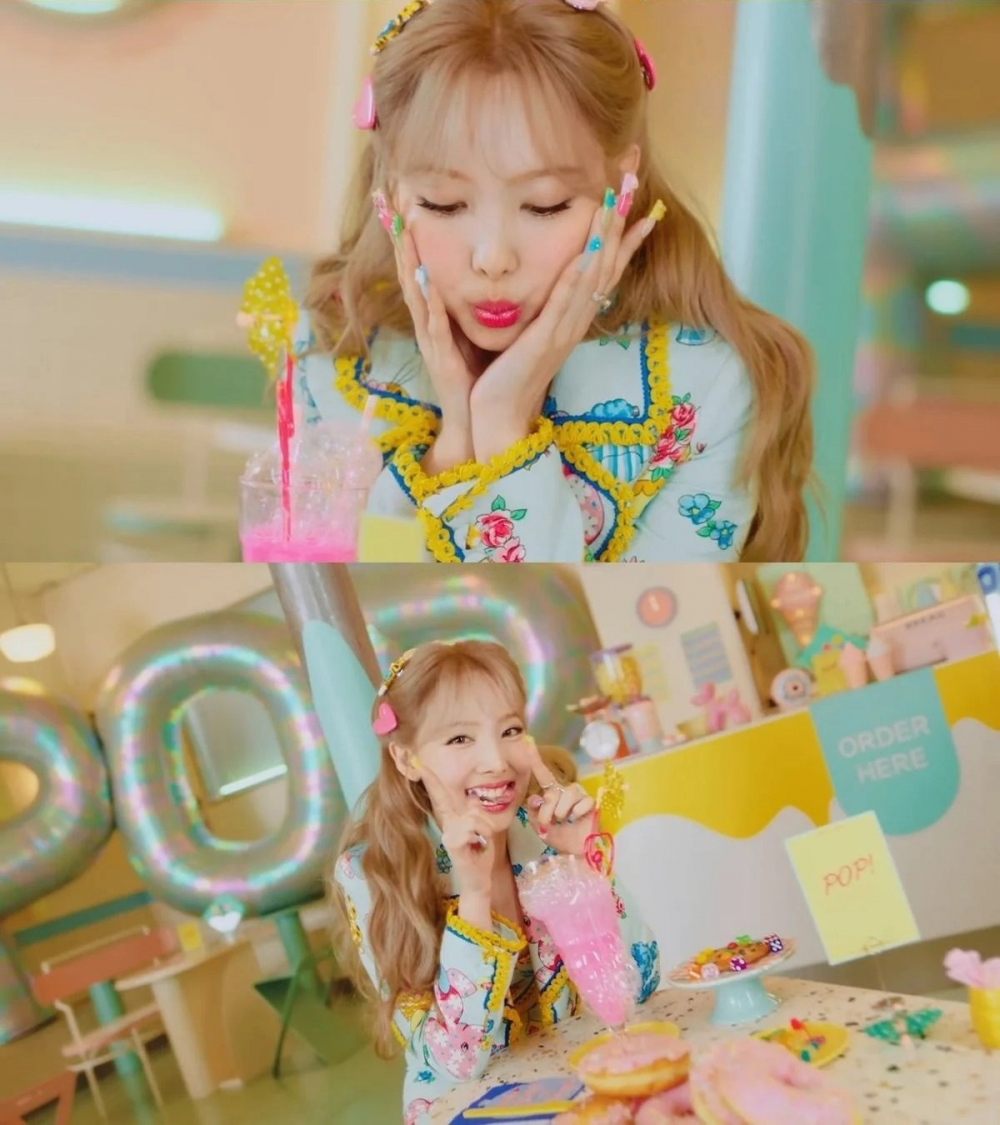 5. All red outfit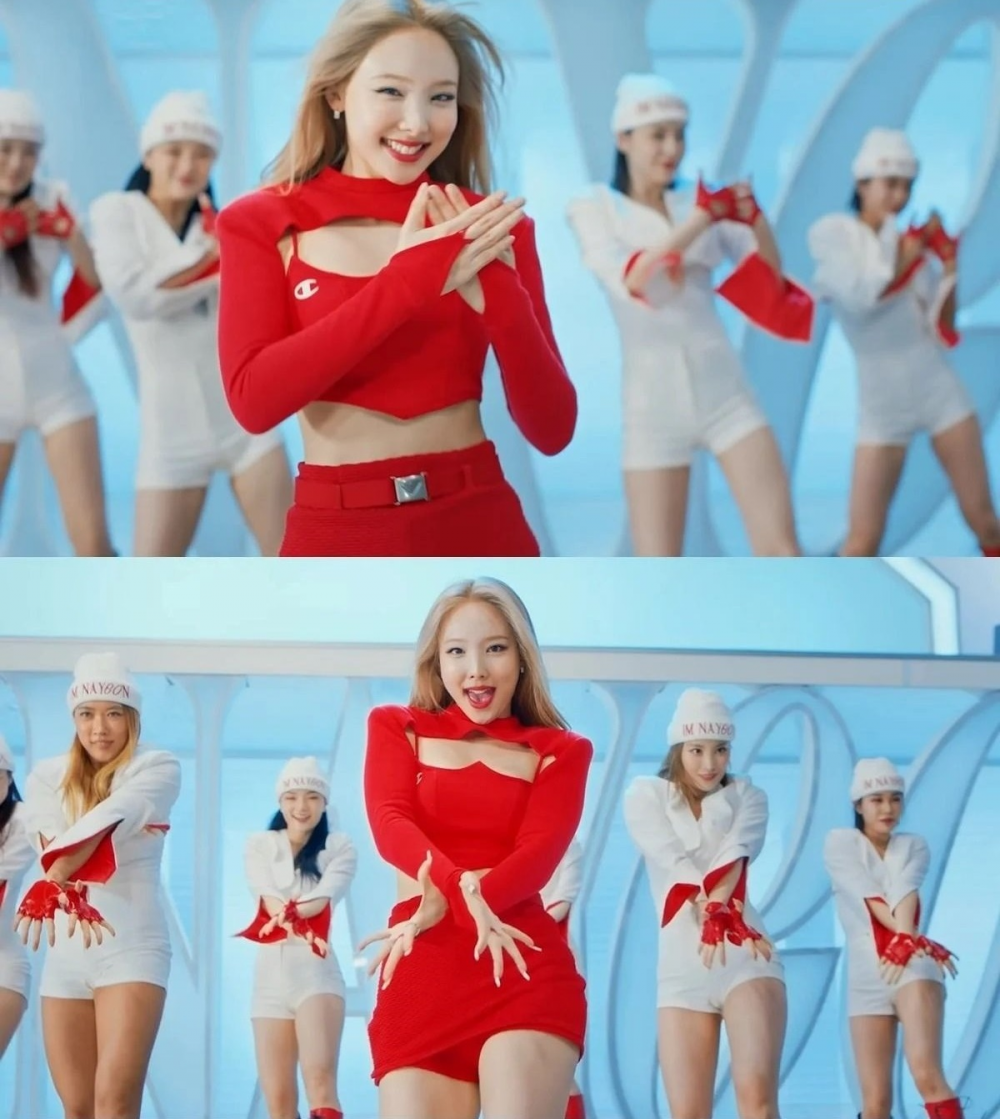 6. Chiffon lace corsage dress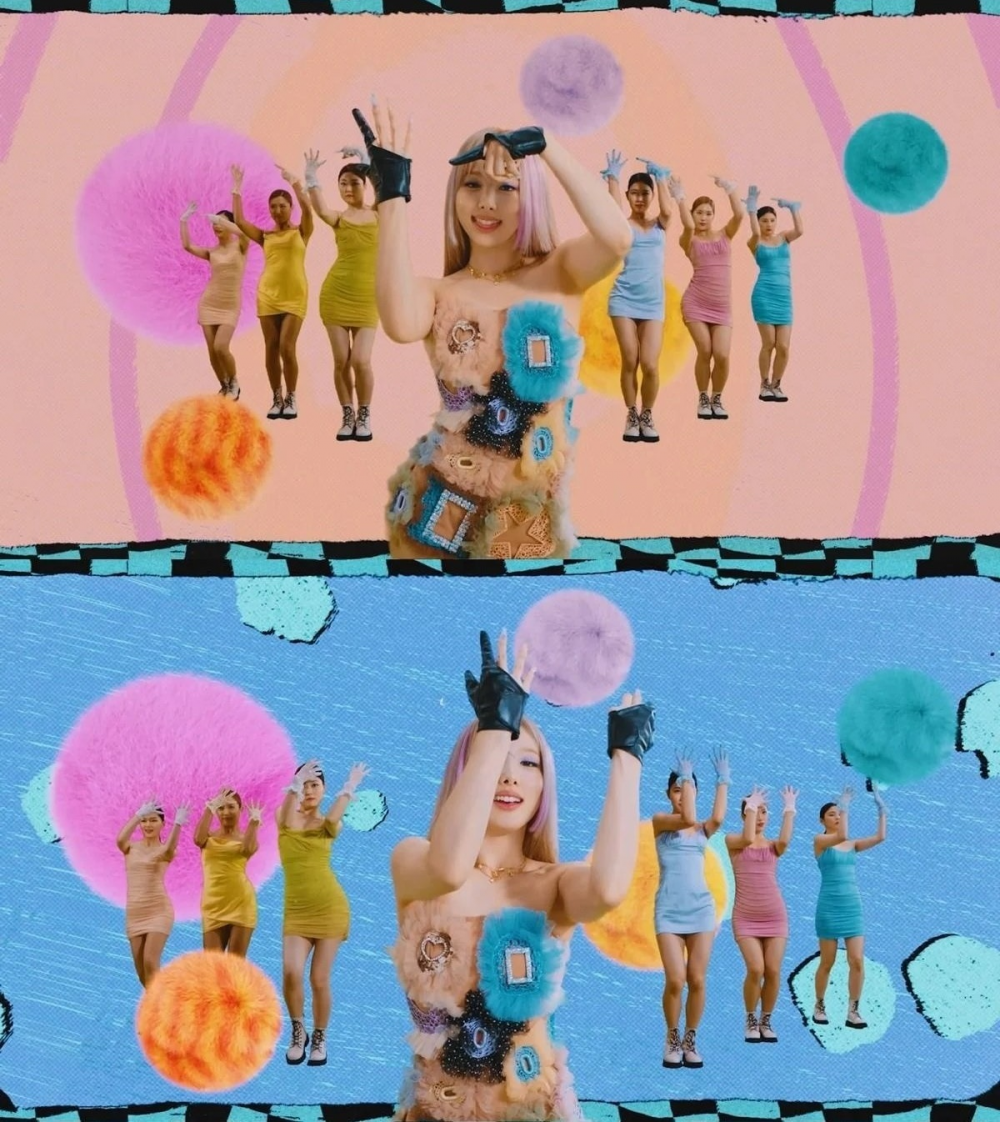 7. Off-shoulder white dress with red heart prints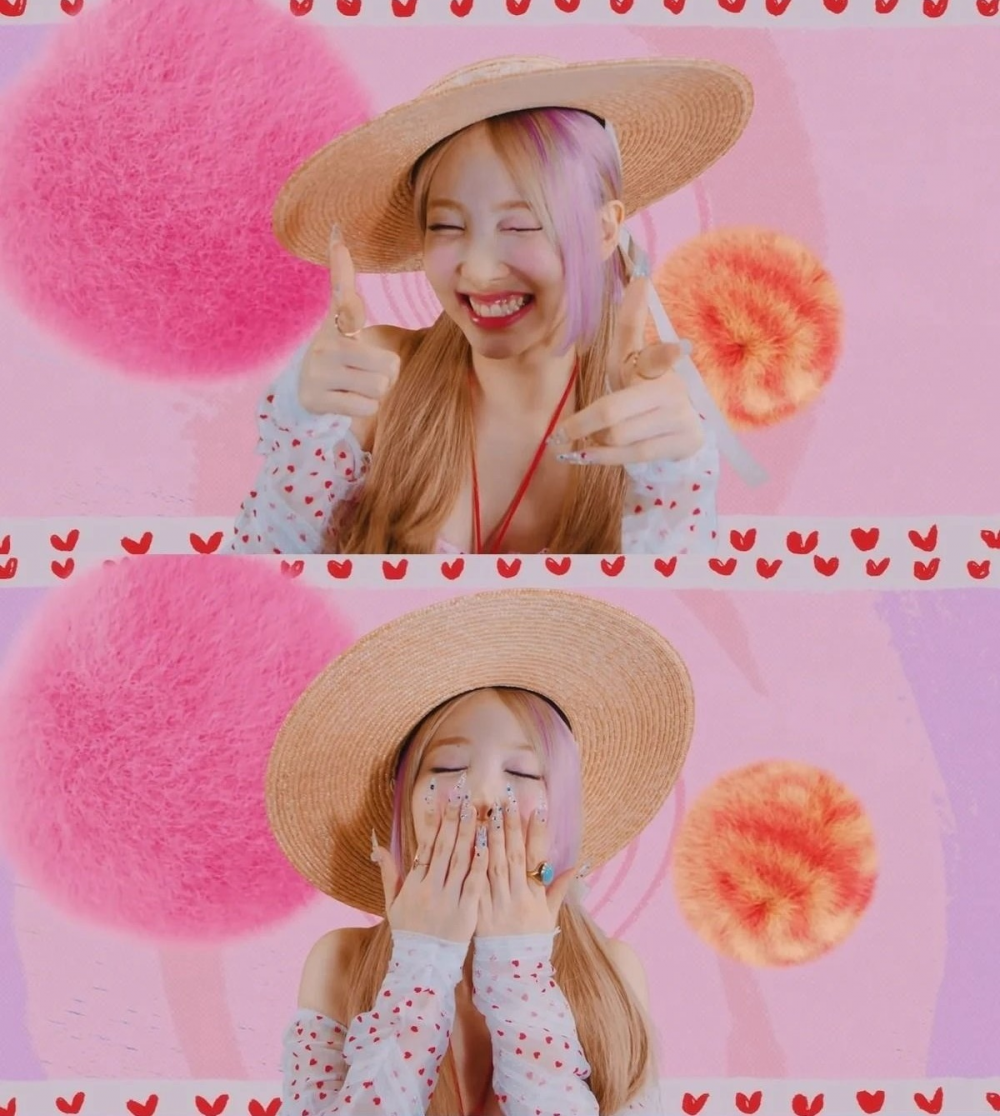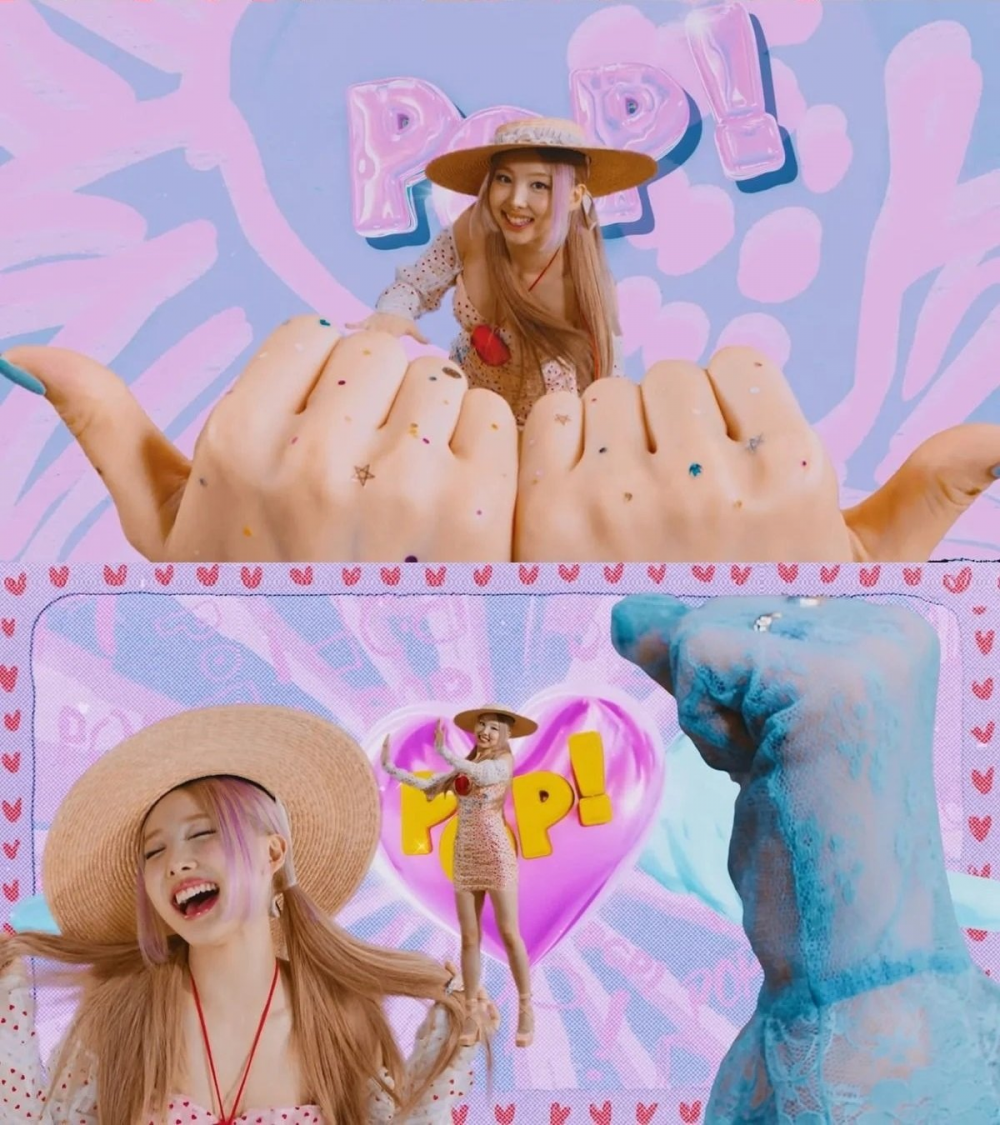 8. Butterfly sequin top and shorts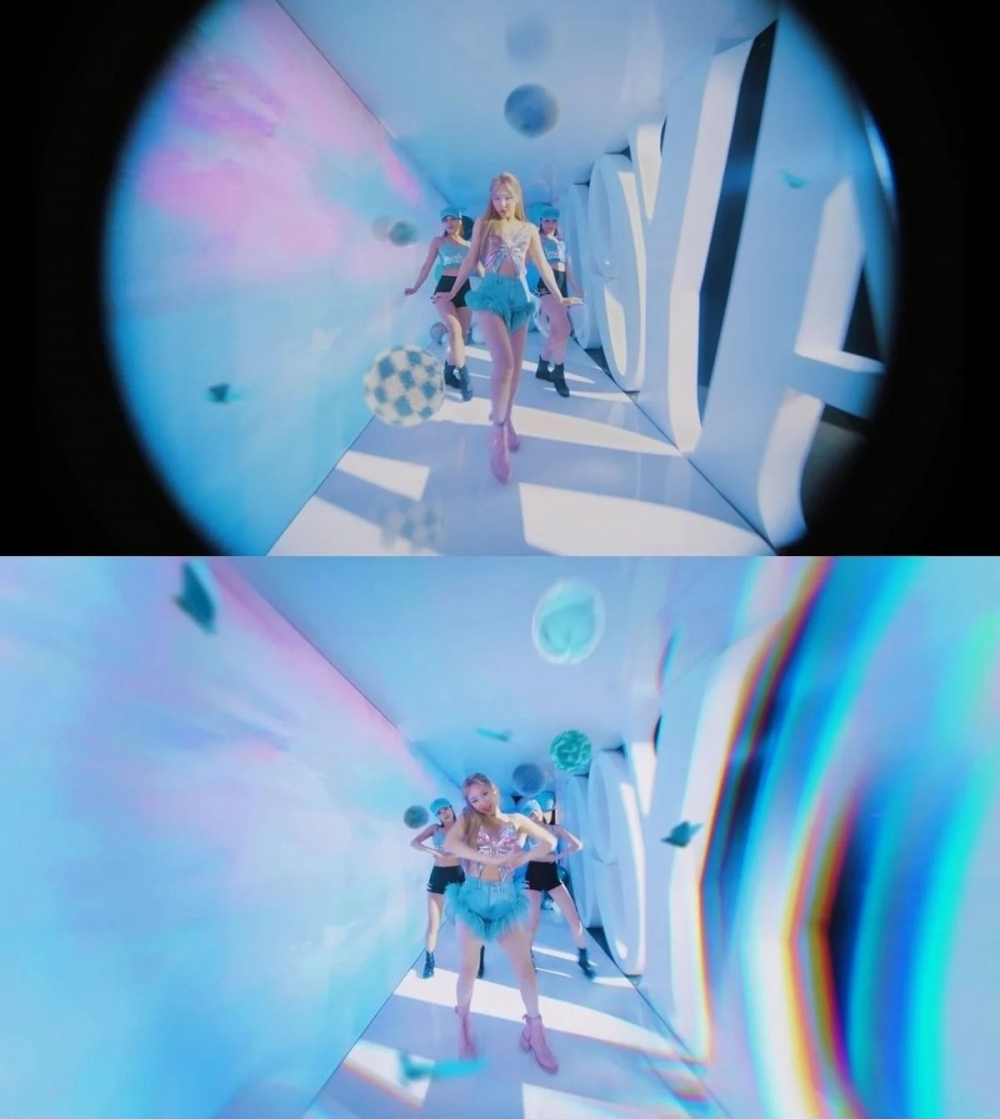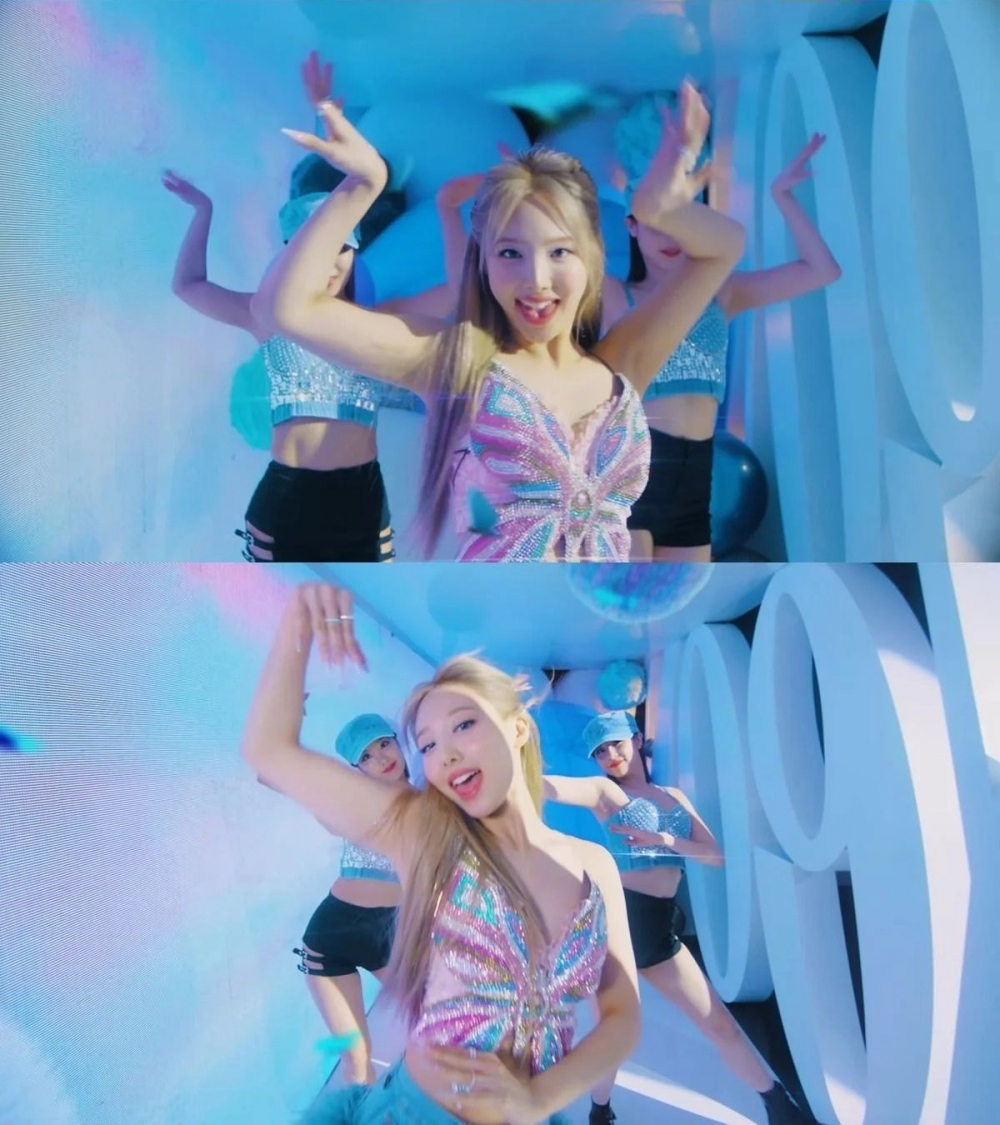 9. White two-piece with a large rose on the shoulder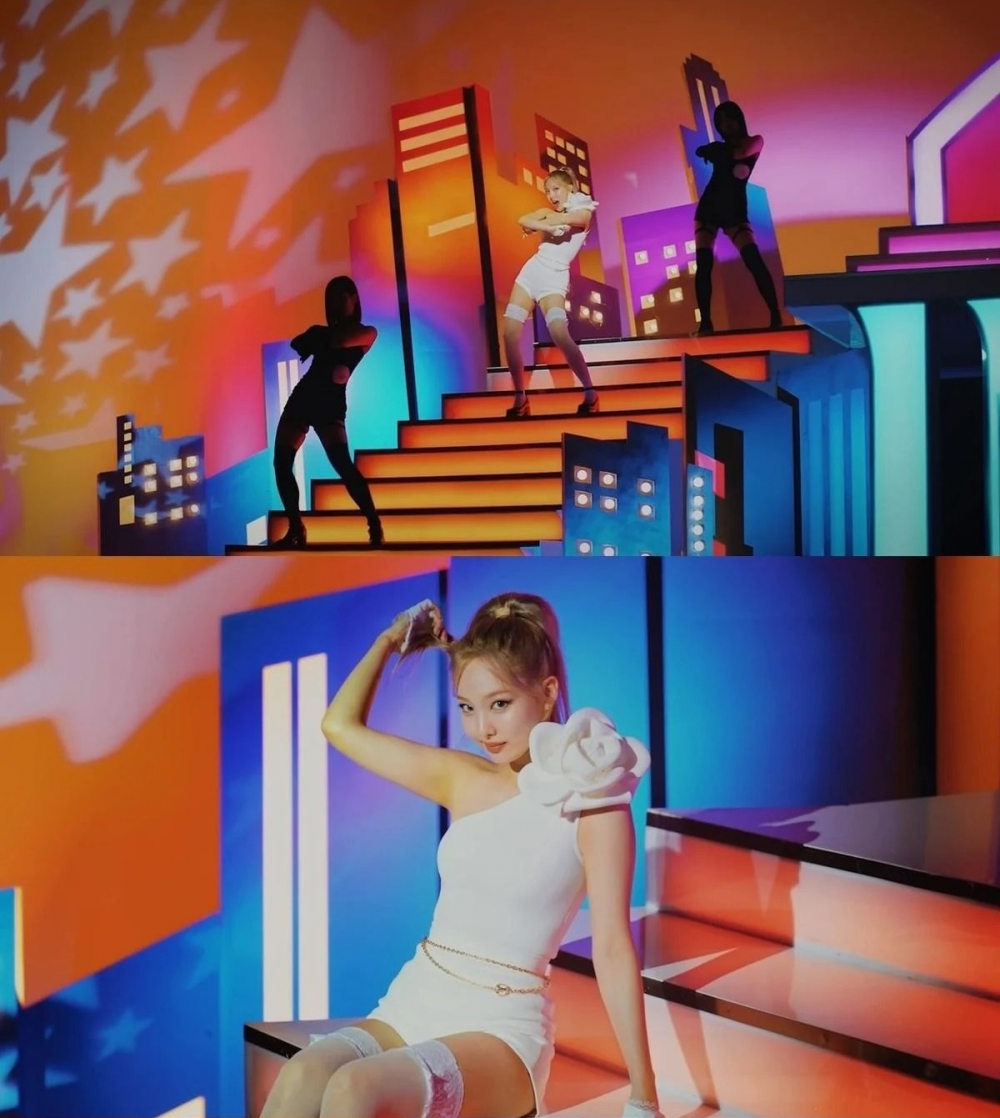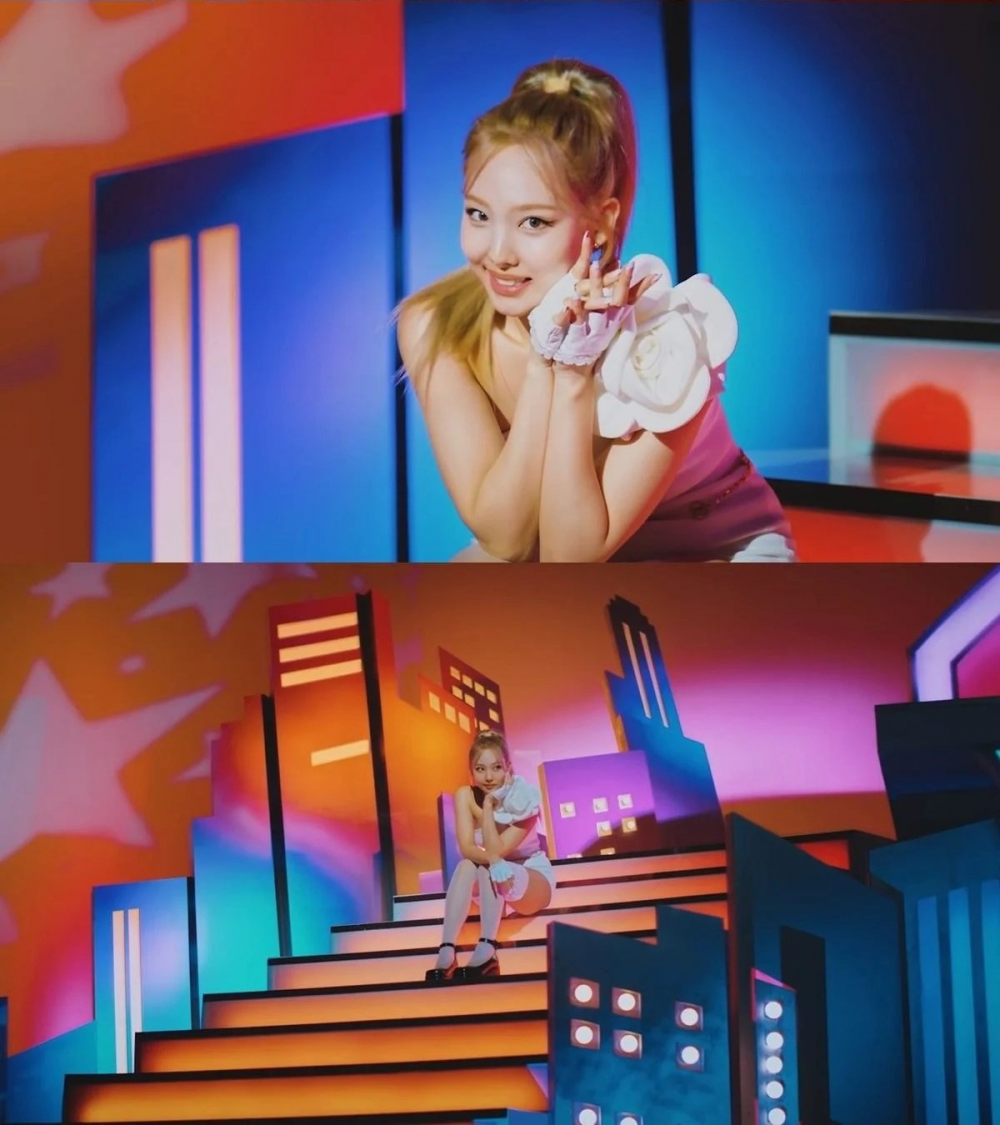 10. A mini-dress with a fur and silk gown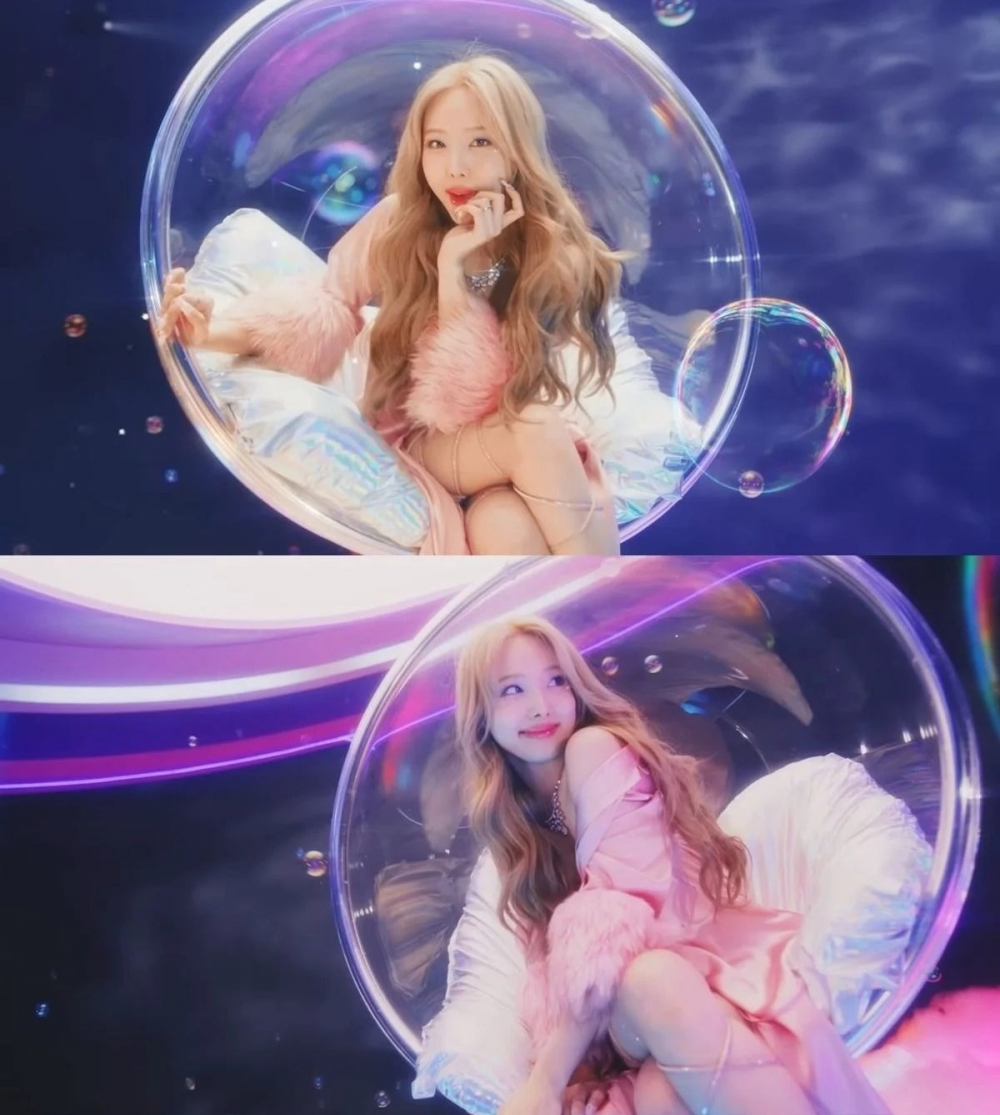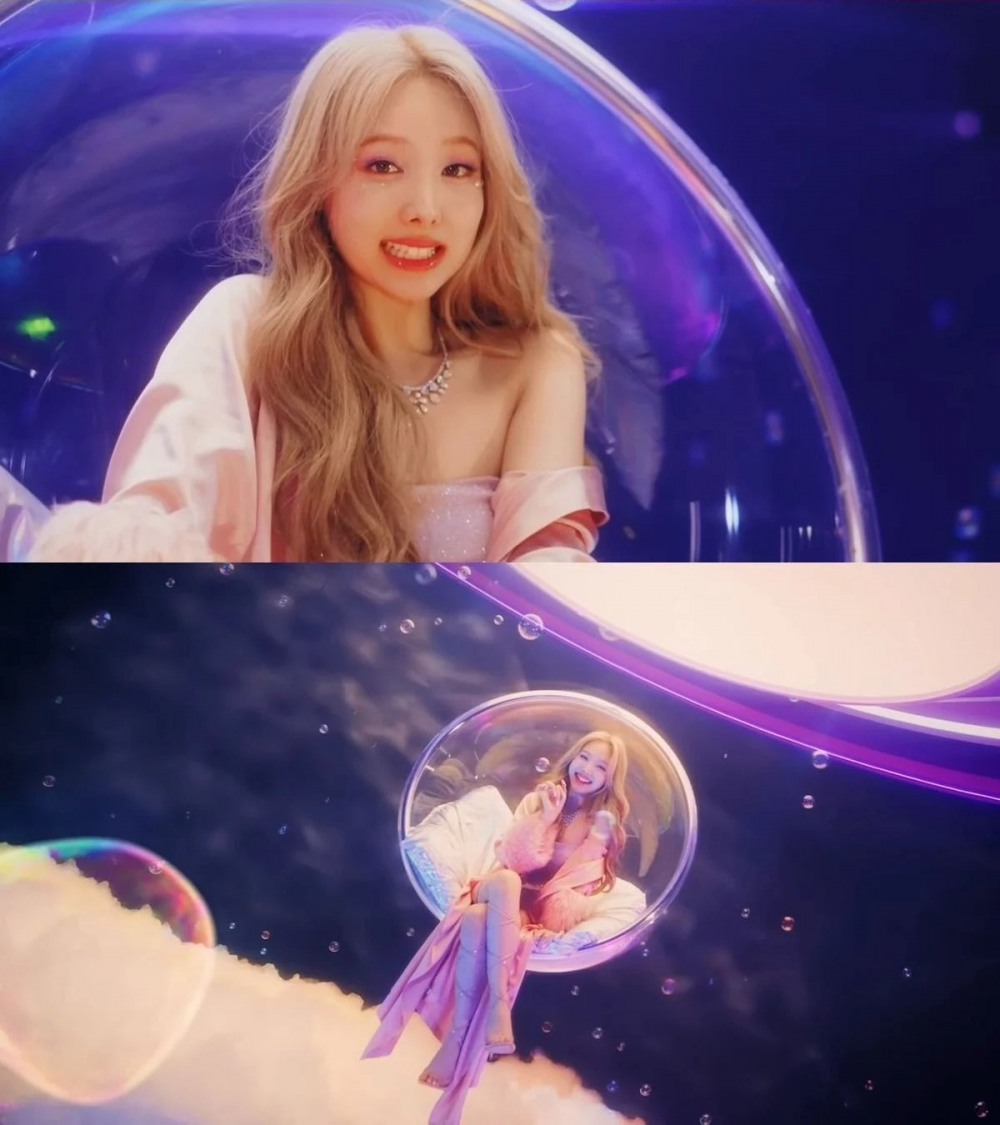 11. Hot pink two-piece with a lace bra top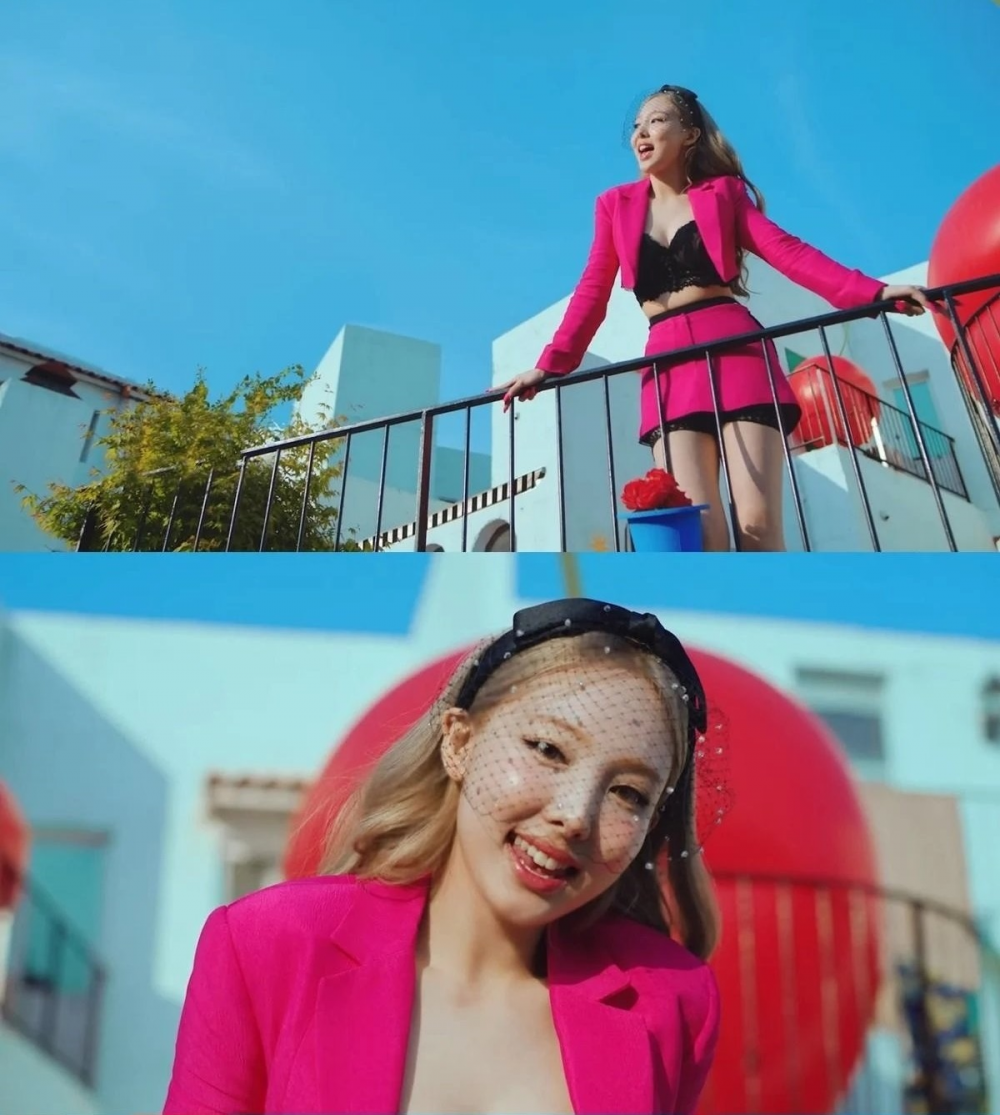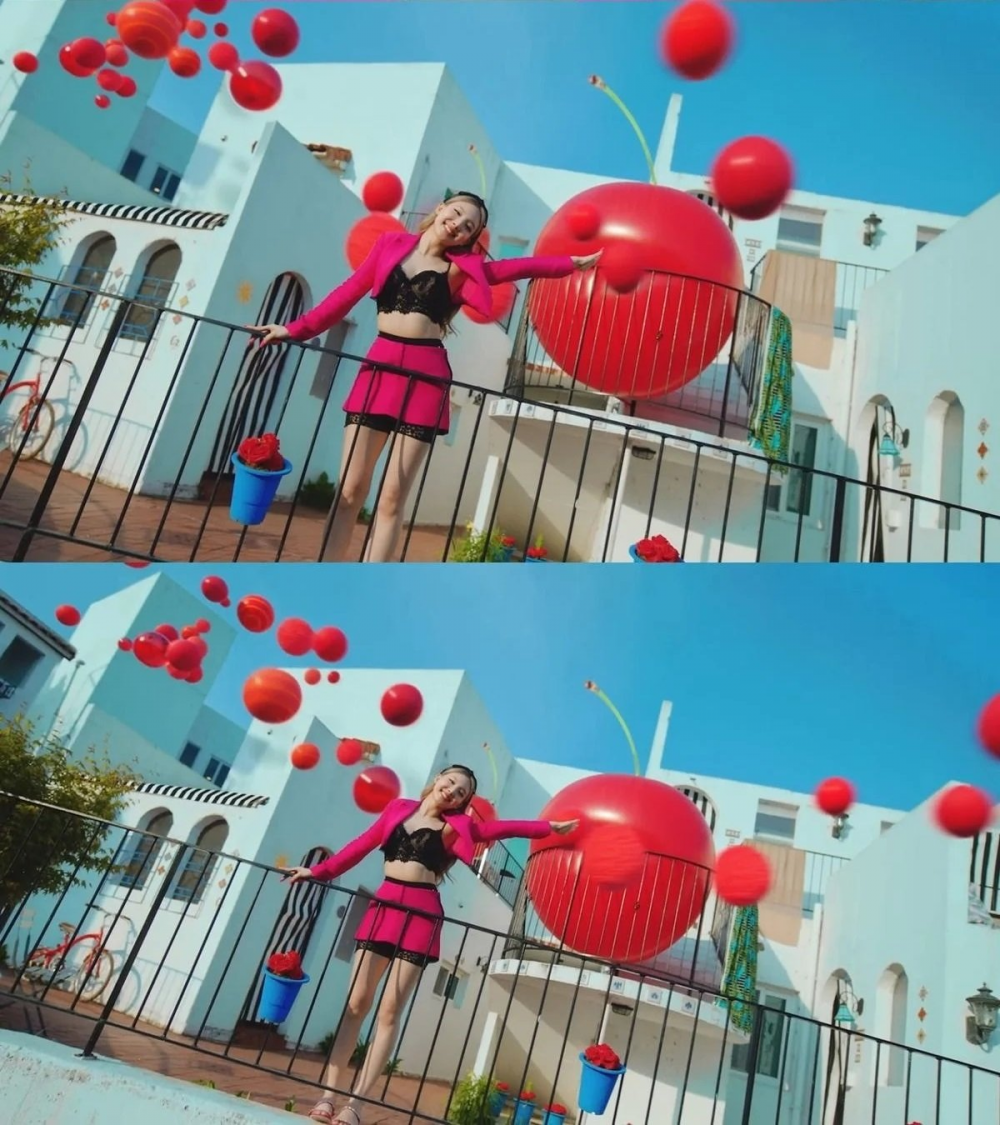 12. Black bralette with ribbon and hot pink pants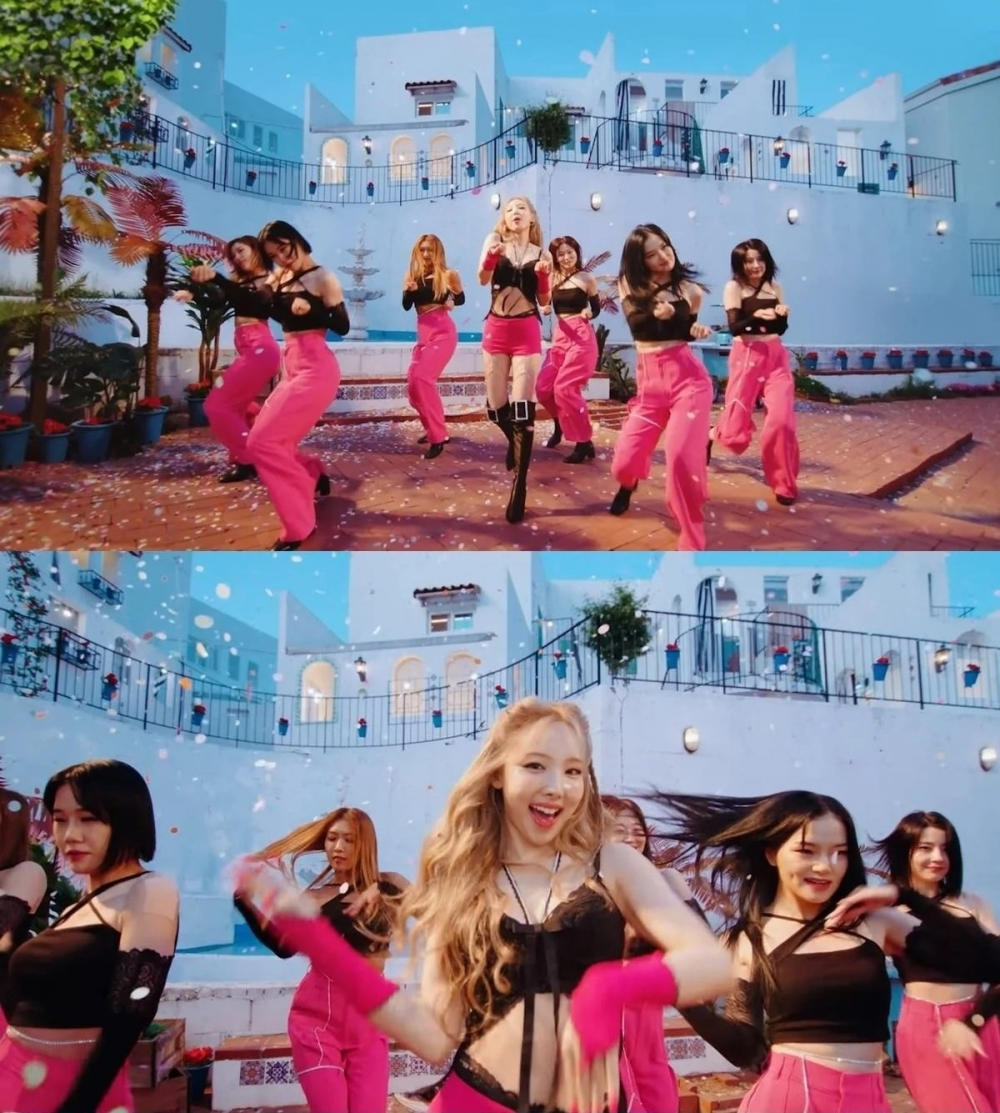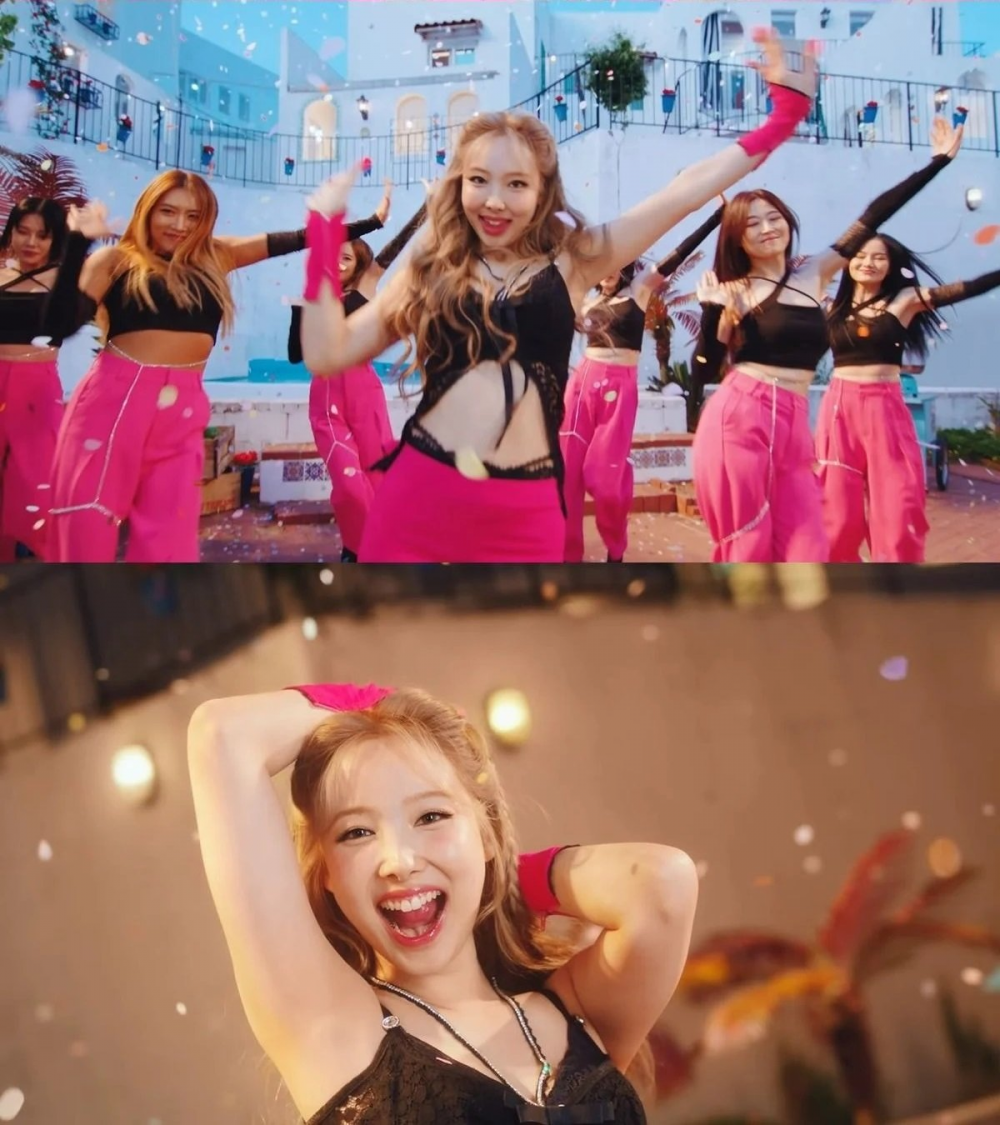 13. Light yellow and light blue corset one-piece dress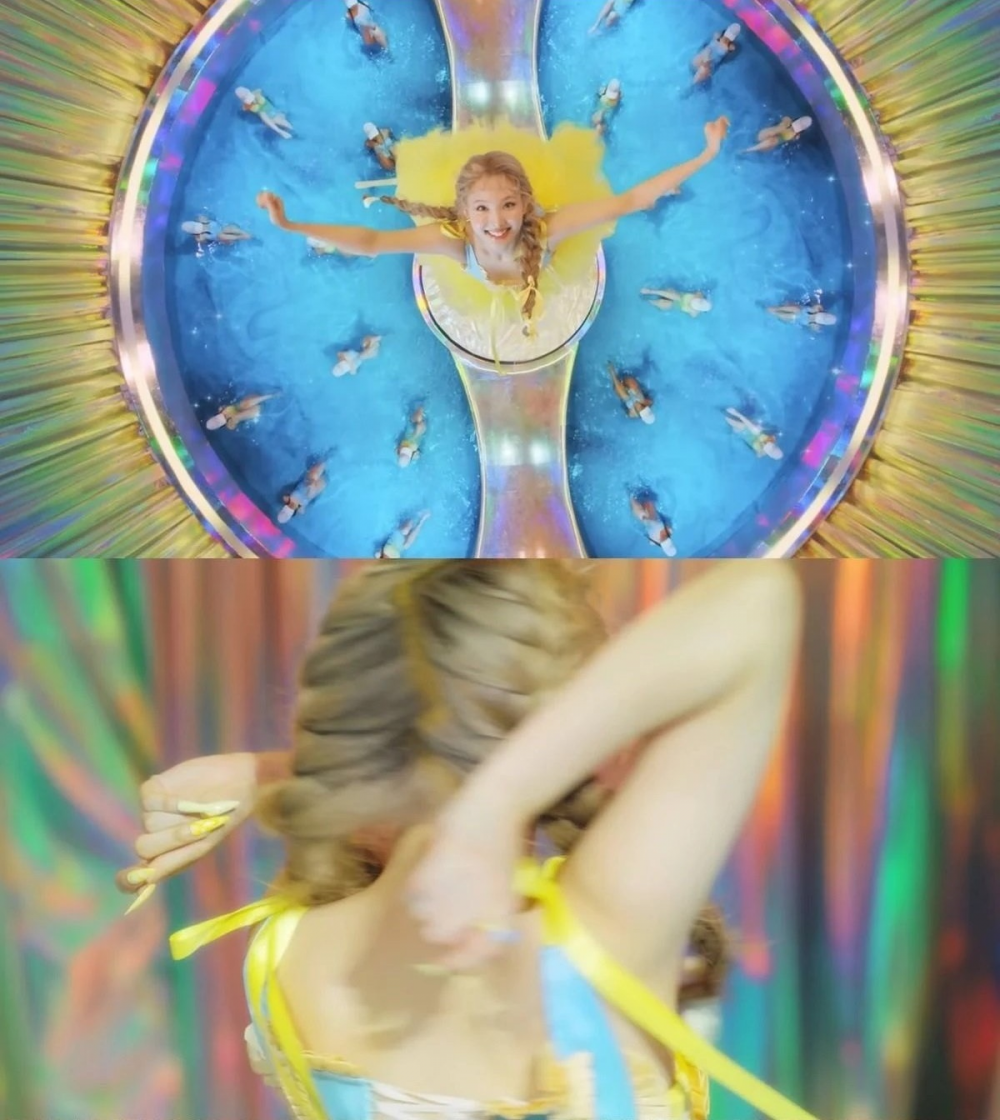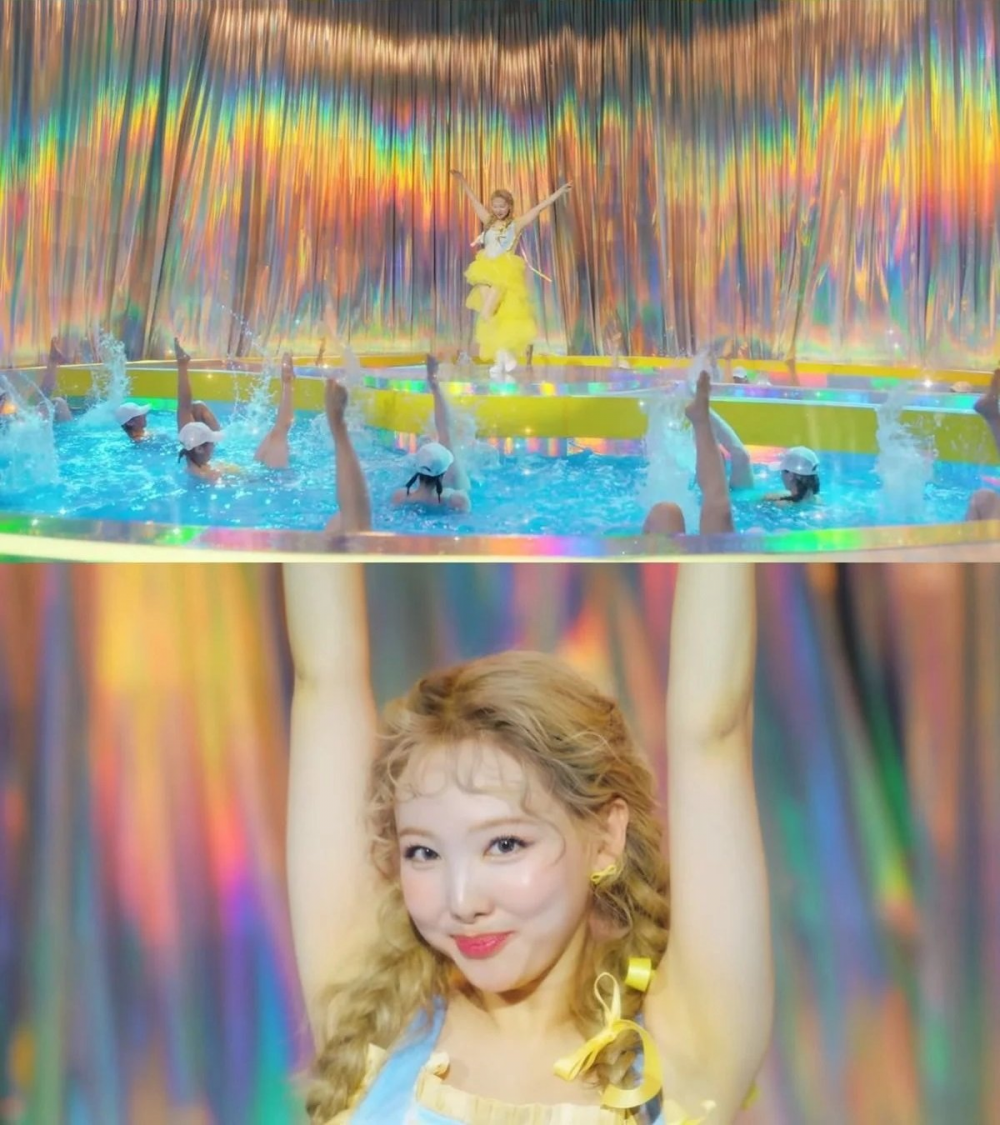 14. All-black top with buckle and lace bottom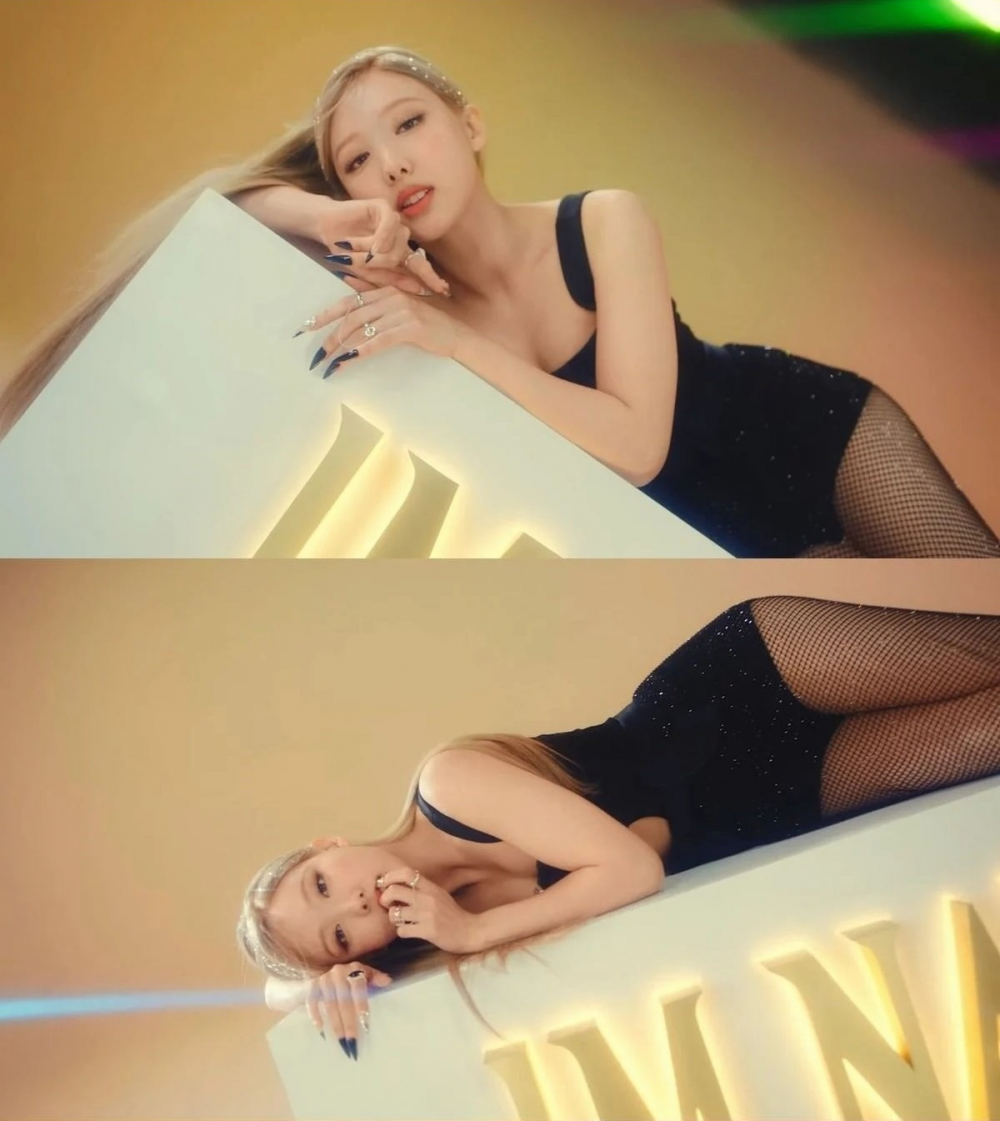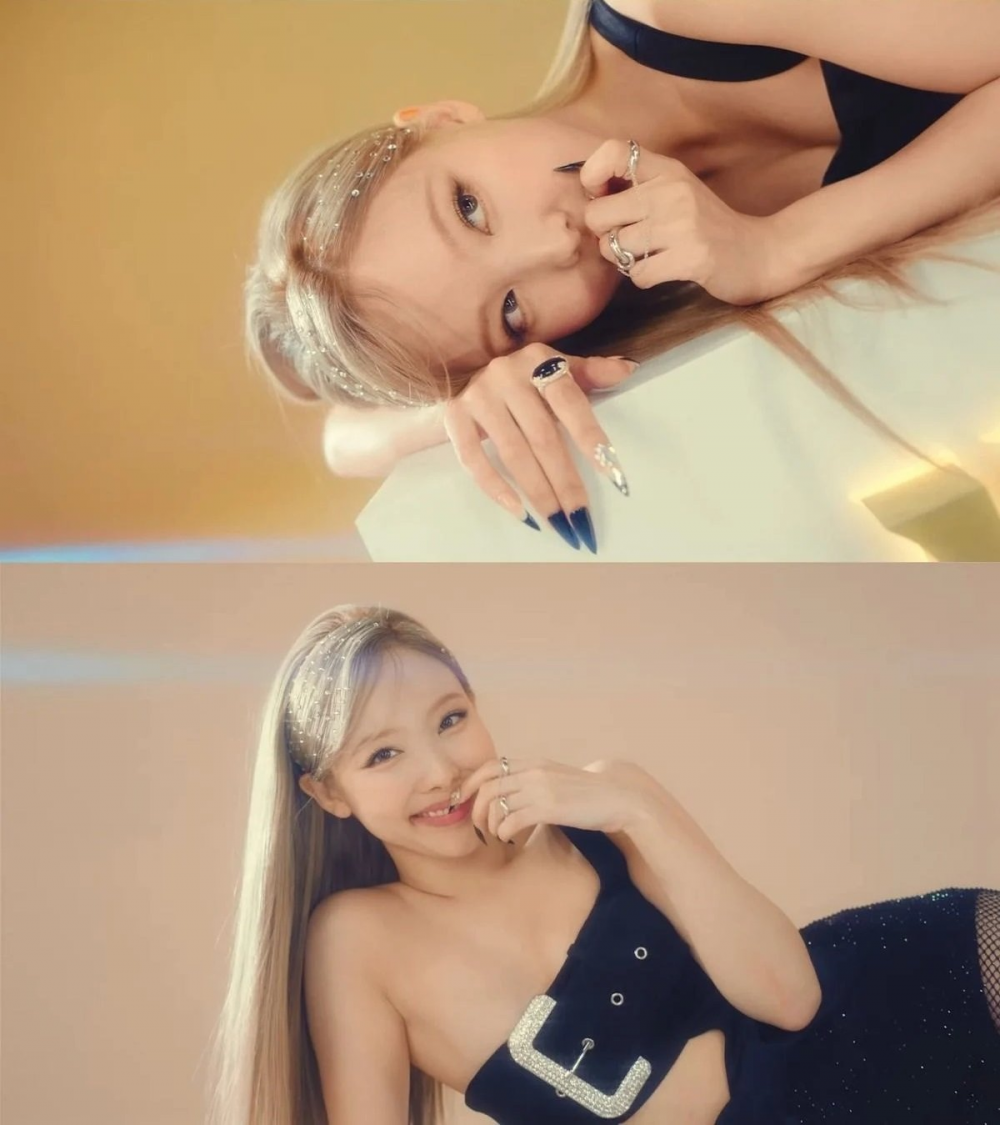 The netizen who complied the list added, "Doesn't matter what she wears, Nayeon is gorgeous."
Netizens commented, "The song is not my style but I keep watching the music video because she's so pretty," "I think I really like outfits number 4 and number 10," "I think the all-black outfit is the best," "Wow, it must be so hard filming music videos, looking at all the outfits she had to change into," "I think outfit number 4 and 13 fit her the best," "I liked all her outfits," and "It must have taken so long to film the music video."