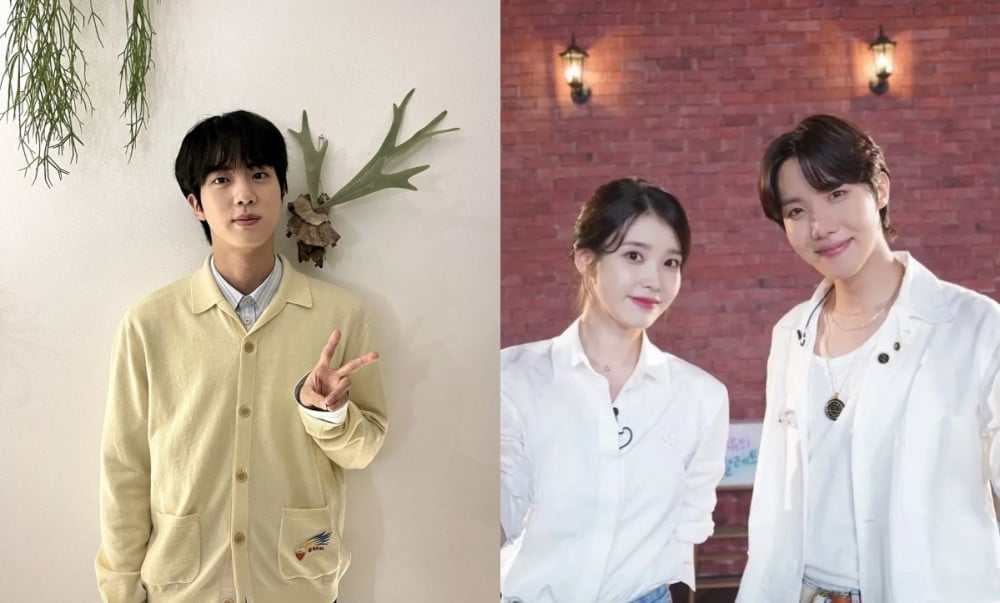 BTS member Jin brought laughter with his comment on J-Hope's recent Instagram post.
On July 29, one netizen created a post on an online community forum titled, "J-Hope posted a photo from 'IU's Palette' on Instagram, but Kim Sukjin's comment lolll." The netizen then included a screenshot of J-Hope's recent post, where he posed in a friendly manner with singer IU, with the caption "Thank you noona."
Below this post, Jin drew laughter when he commented, "Wow, it's a celebrity." In a witty reponse, J-Hope replied to Jin's comment, "Wow, it's the most handsome celebrity that I know."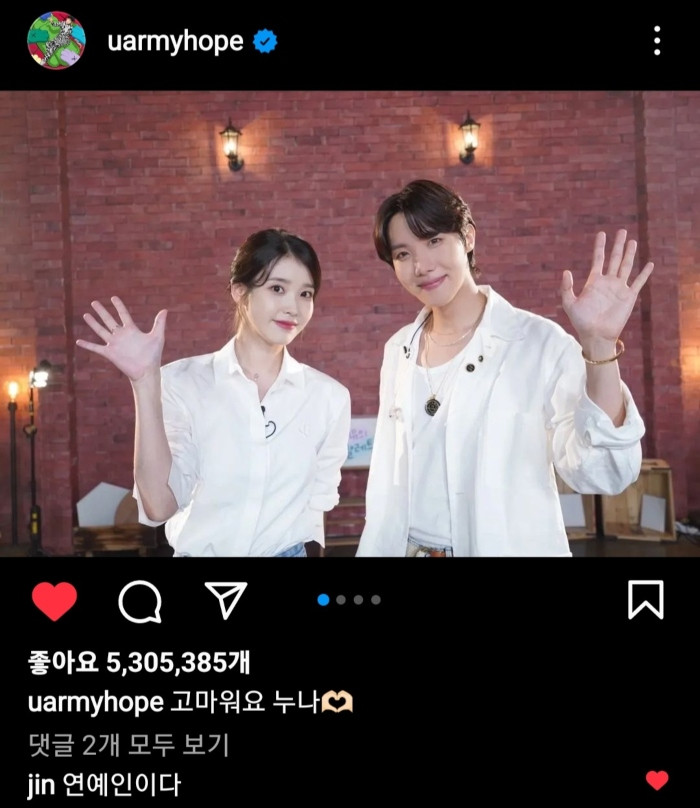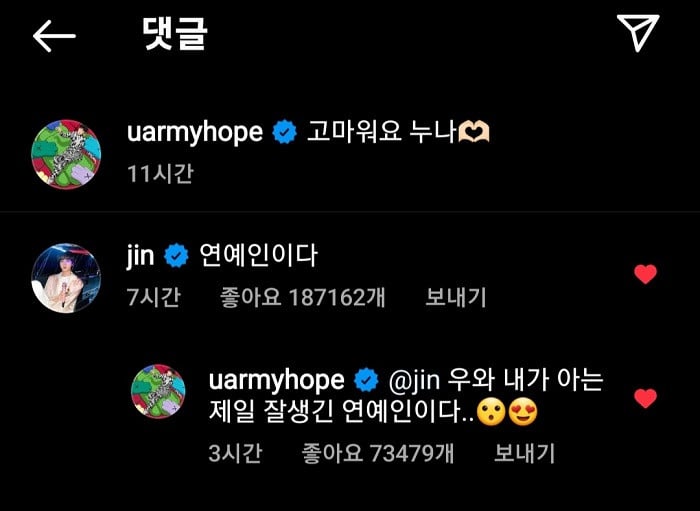 Meanwhile, J-Hope recently made a guest appearance on IU's YouTube content series 'IU's Palette'.