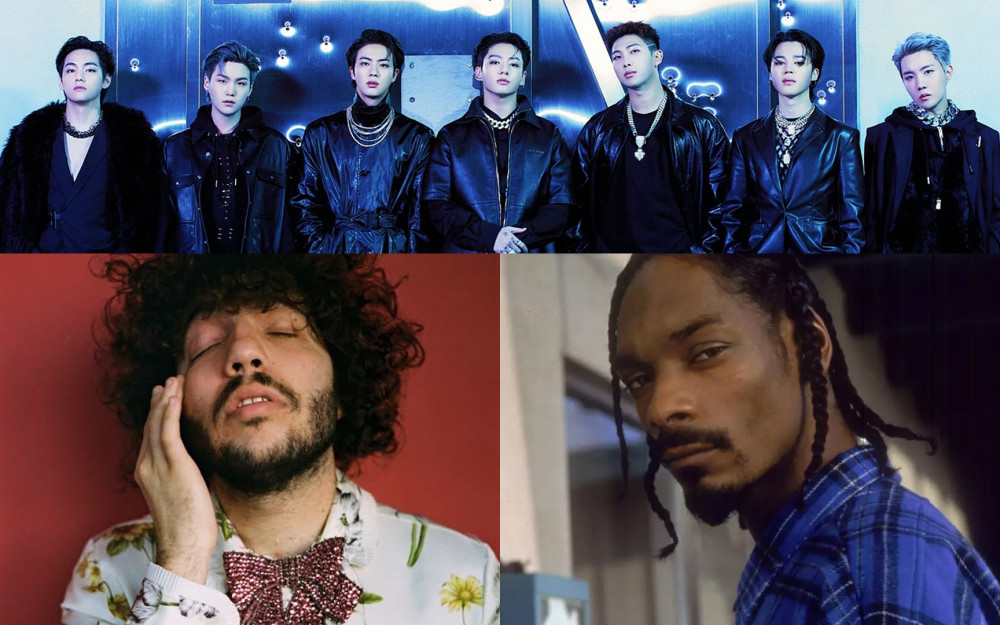 BTS, Snoop Dogg, and Benny Blanco's collaboration song is coming soon!
Two days ago, the teaser release schedule for the collaboration track "Bad Decisions" between BTS, Snoop Dogg, and record producer Benny Blanco was released.
According to the schedule, the artists were to release an art teaser on July 23 at midnight KST. Just as the teaser was revealed, an art teaser was unveiled on this day. The art reveal was typography with the title of the track against a red background.
The track will be released after August 16 KST, when the recording sketch will be uploaded on BTS' YouTube channel.