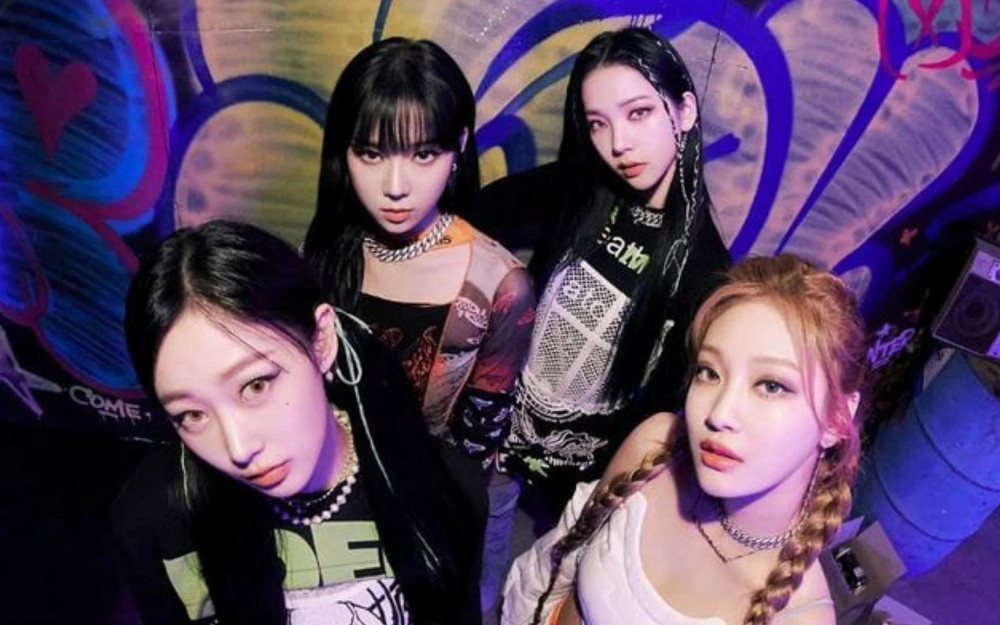 Earlier this week, aespa set new records as they became the first girl group to sell more than 1 million albums in first week sales.

The girl group's 2nd mini album, 'Girls,' has officially wrapped up its first-week sales count on the Hanteo chart as of July 15 KST. According to Hanteo, aespa's 'Girls' sold 1,126,000 copies in its first week of sales, from the album's release on July 8 through July 14. They became the first girl group to sell more than 1 million albums in the first week on Hanteo.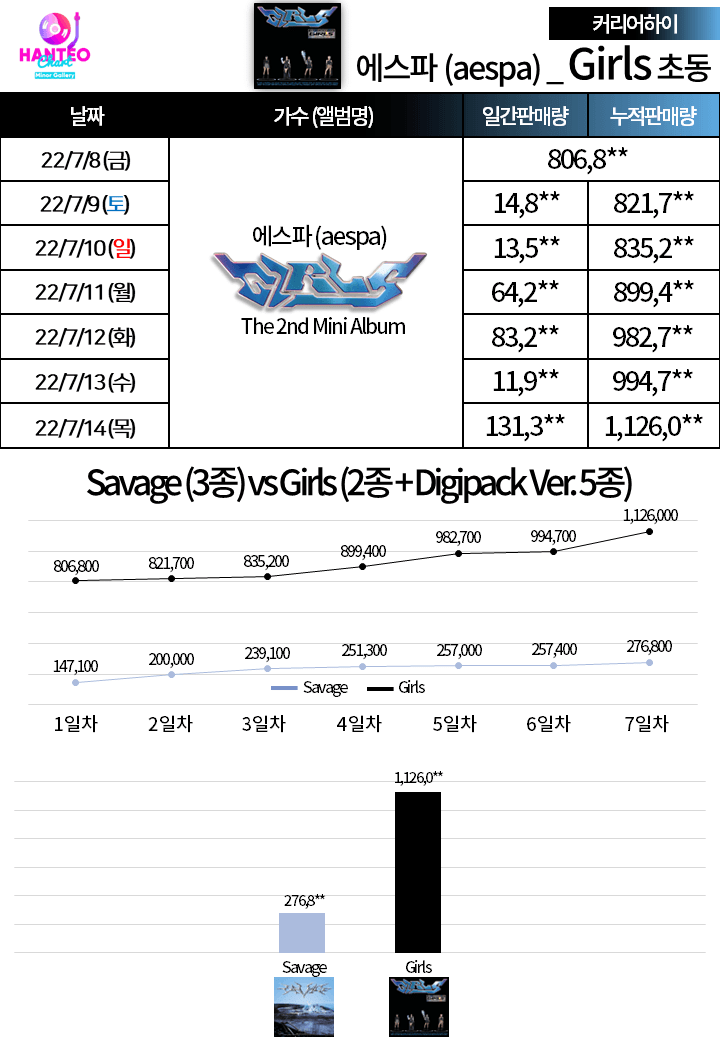 Their 1st mini-album 'Savage' recorded 276,800 copies sold in the first week of sales, demonstrating a massive jump with this latest album release.
One netizen revealed that this was thanks to aespa's fans in China, who banded together to purchase a massive amount of albums.
In fact, Chinese fandoms for each member gathered to purchase hundreds of thousands of the 'Girls' album.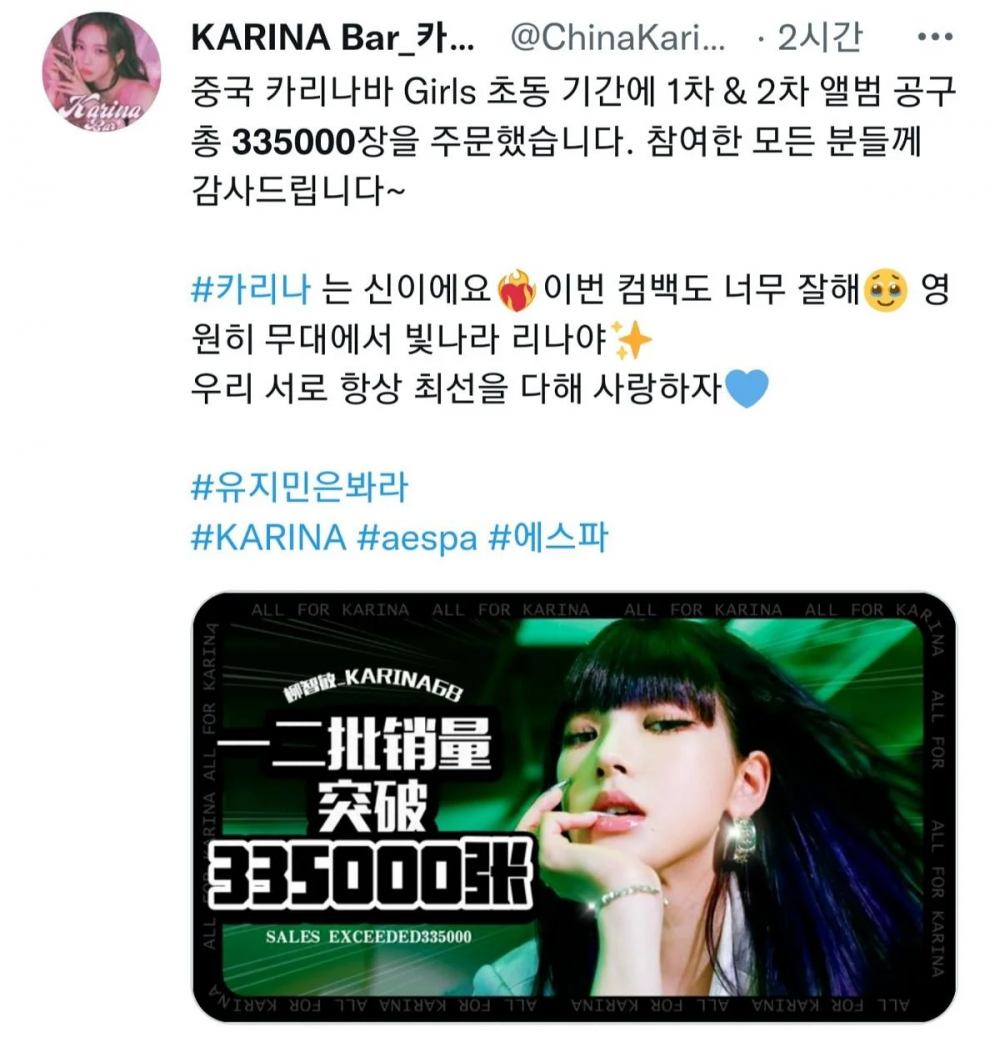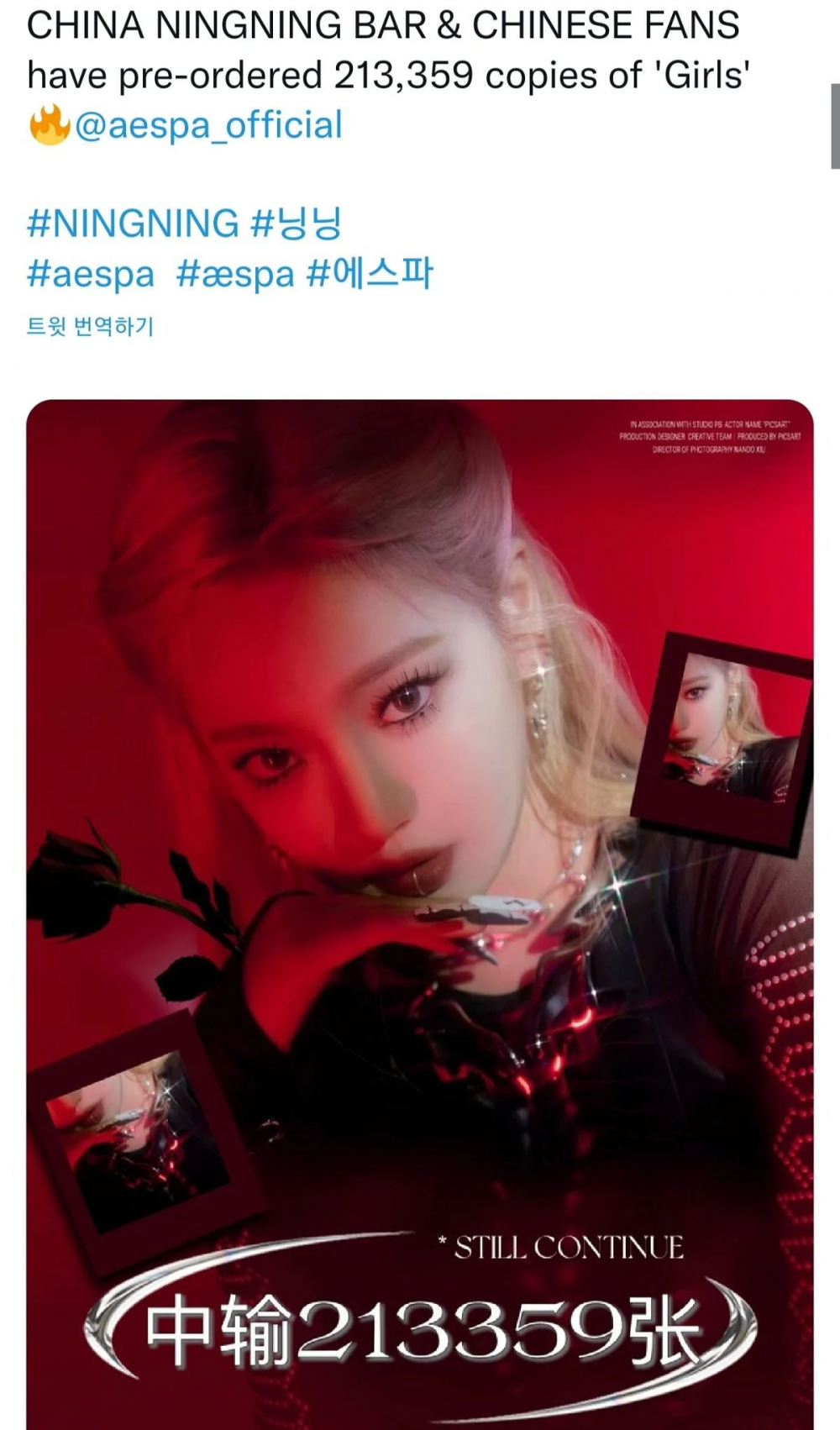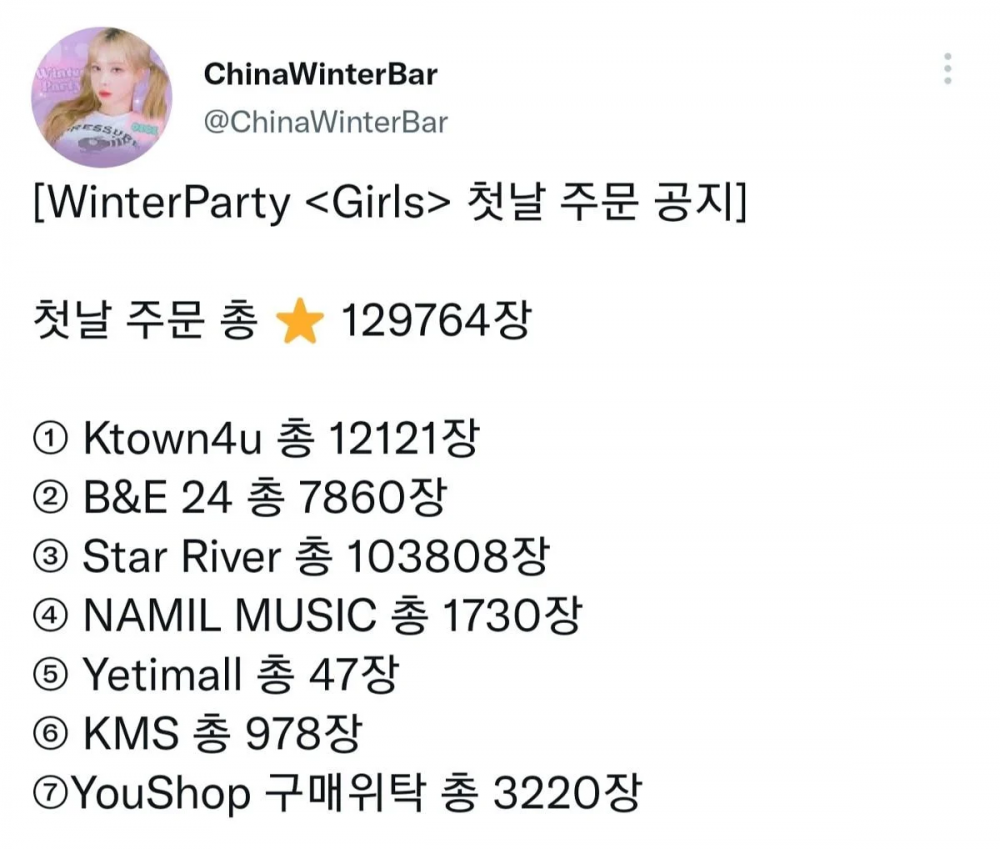 Karina fans in China purchased a total of 335,000 copies, Ningning fans purchased a total of 213,359 copies, and Winter fans purchased around 150,000 copies. Giselle's Chinese fandom did not reveal the total amount they purchased, but it is estimated to be around one hundred thousand as well. If these numbers are genuine, the Chinese fans would have bought around 70% of the first-week albums.
Netizens were impressed by the passion of these Chinese fans and realized this is why SM Entertainment focuses on the Chinese market. They commented, "Wow, Chinese fans are dope," "That's so crazy," "This is why SM concentrates so much on the Chinese market," "So awesome," "Aespa is so popular in China too," "This is why SM has so many Chinese idols," "This is awesome," "The number of albums they purchased is next level," "They sold even more than BLACKPINK?" "This is unbeatable," and "They are really on a different level when showing support for their idols."