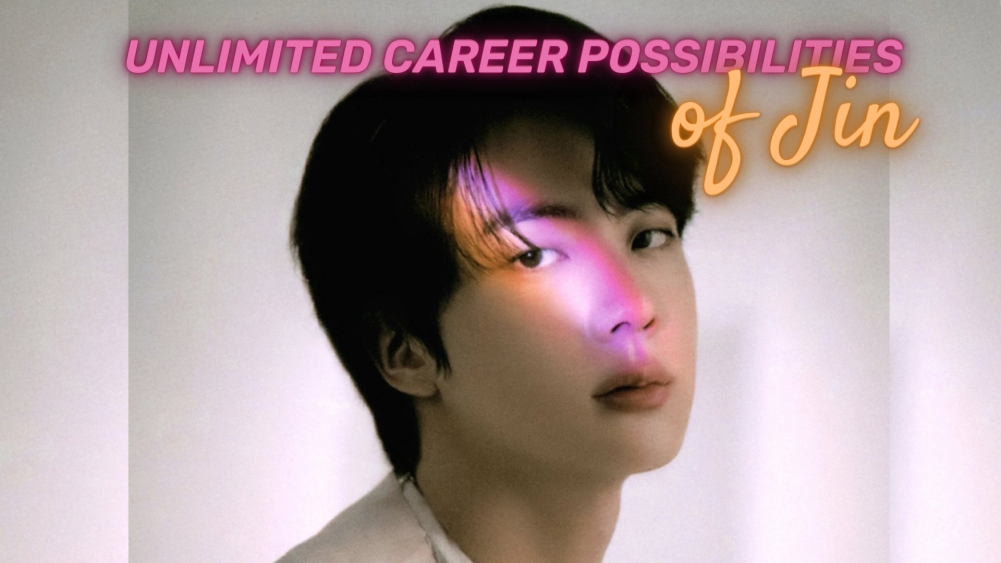 On May 20, Vogue UK published an article in which they tried to predict the future career of BTS members. As for Jin, Vogue previously named him the "Celebrity of Celebrities." This article names him the owner of a 'perfect voice,' highlighting its strength, range, and beauty by describing it as the perfect voice for soundtracks, to be exact, for the main songs of high-budget dramas. Last year, Gaemi and Astory production company invited Jin to sing the main OST for the 4th most expensive K-drama in history, 'Jirisan'. Jin sang his first-ever OST 'Yours,' being in the so-called 'Golden Line-up' with the strongest vocalists in South Korea.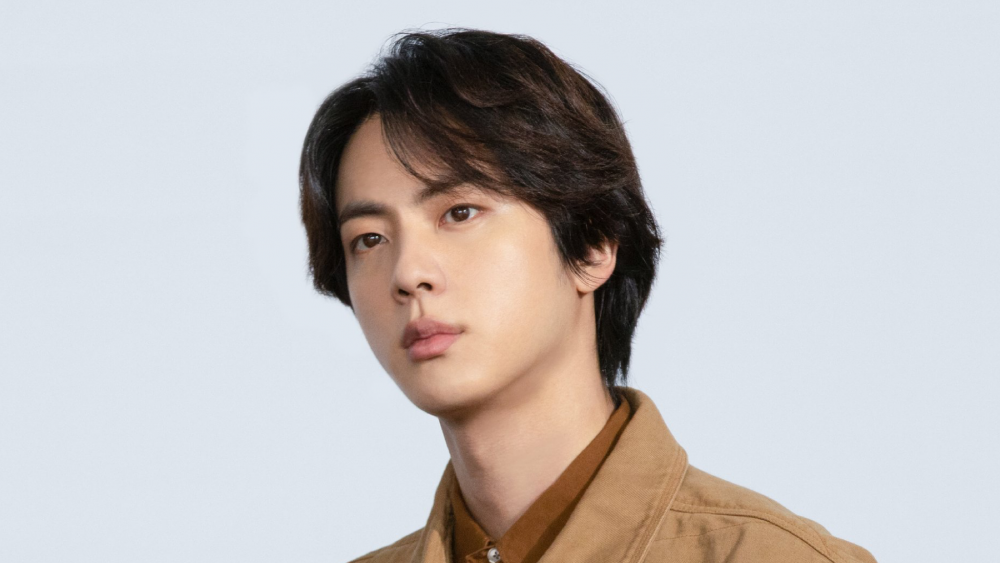 'We predict Jin's solo album will have us intears. If you haven't listened to his co-writtensolo song "Abyss" or seen him perform"Epiphany" on stage with just a piano, the best prepared with tissues, because these are heartbreakers. He's got the perfect voice for soundtracks - clear and sharply emotive - and we think Jin helming the main song of a big-budget Korean drama would be unforgettable. He's also the man whose laugh inspired a thousand miles, so although BUT haven't done much in the way of variety show in their homeland, if any member was a fit for the
medium, it's Jin and his natural cosmetic timing.'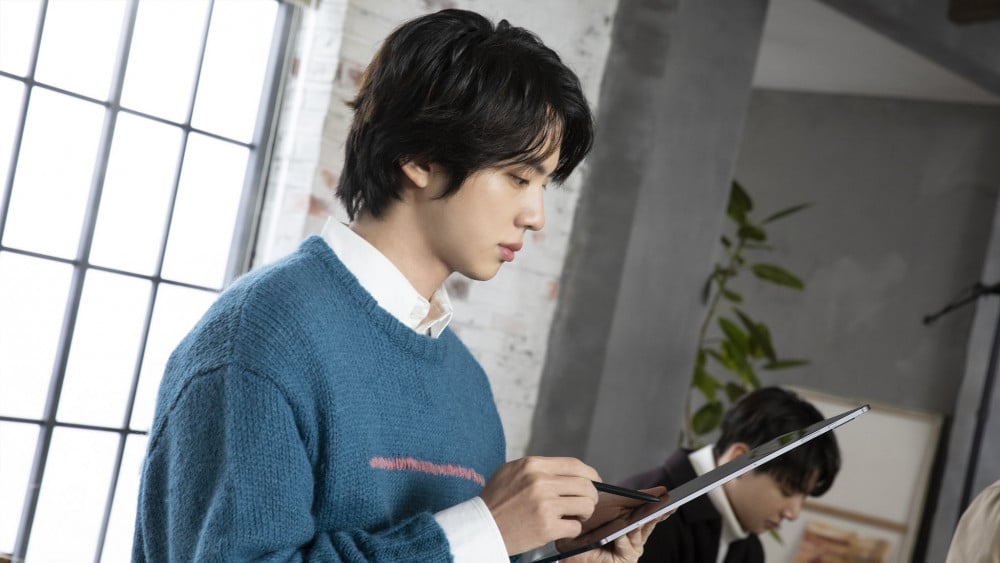 Of course, Jin's main interest and career path is being a musician and a singer. He has achieved great success in it already. Each of the songs he writes, becomes a masterpiece acknowledged by the public. He definitely has a natural talent for composing music and writing lyrics while staying very unique. Jin is also very much open to experiments! Good thing is that his voice can fit absolutely any genre. The range of his voice is extensive. Moreover, Jin never stops becoming even more perfect in this sphere.
Vogue UK mentioned a few of Jin's beautiful songs, 'Epiphany' and 'Abyss,' remarking that these tracks are heartbreaking. There is no doubt that Jin's first solo album will have these qualities: insane vocals, beautiful melodies, and genuine and soul-touching lyrics. No surprise that it's so awaited by the public; it's been a long time since Jin became a synonym for great music. Vogue UK's prediction about Jin's album getting us in tears is true!


Jin has been trying to get solo activities ever since his debut in BTS. Moreover, he is the first vocal line member to write a solo song! Finally, he will be able to release a solo album and do things he wanted to do on his own. His album will be released the last, so you have time to prepare yourself for the storm of emotions.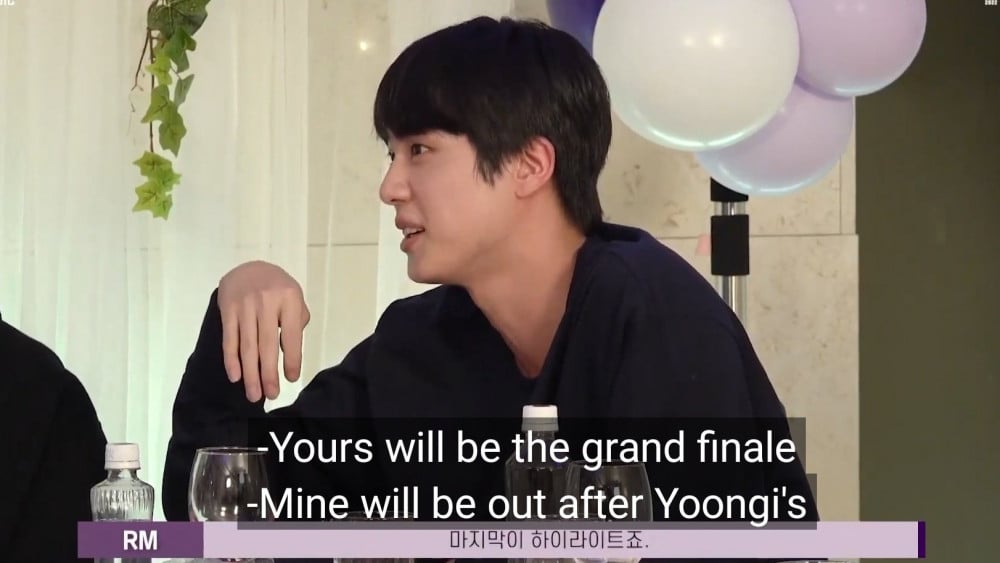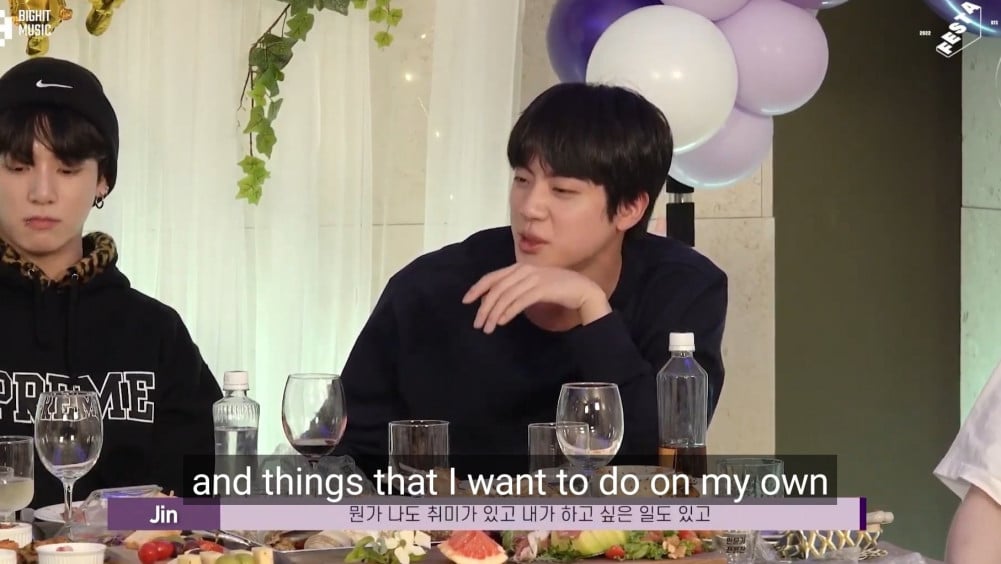 His acting talent always shines in anything BTS film, and the filming directors say he is their favorite member to work with since he can do what's needed perfectly, even on the first try. He can pull off any kind of role. Everyone can't wait for Actor Jin to finally happen, especially since he gets lots of offers.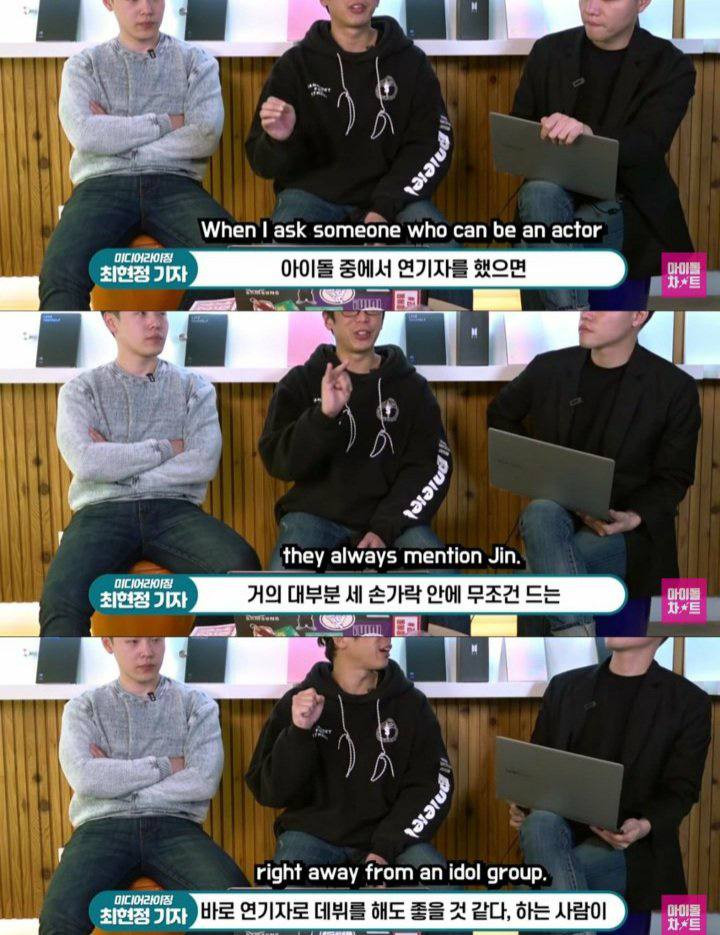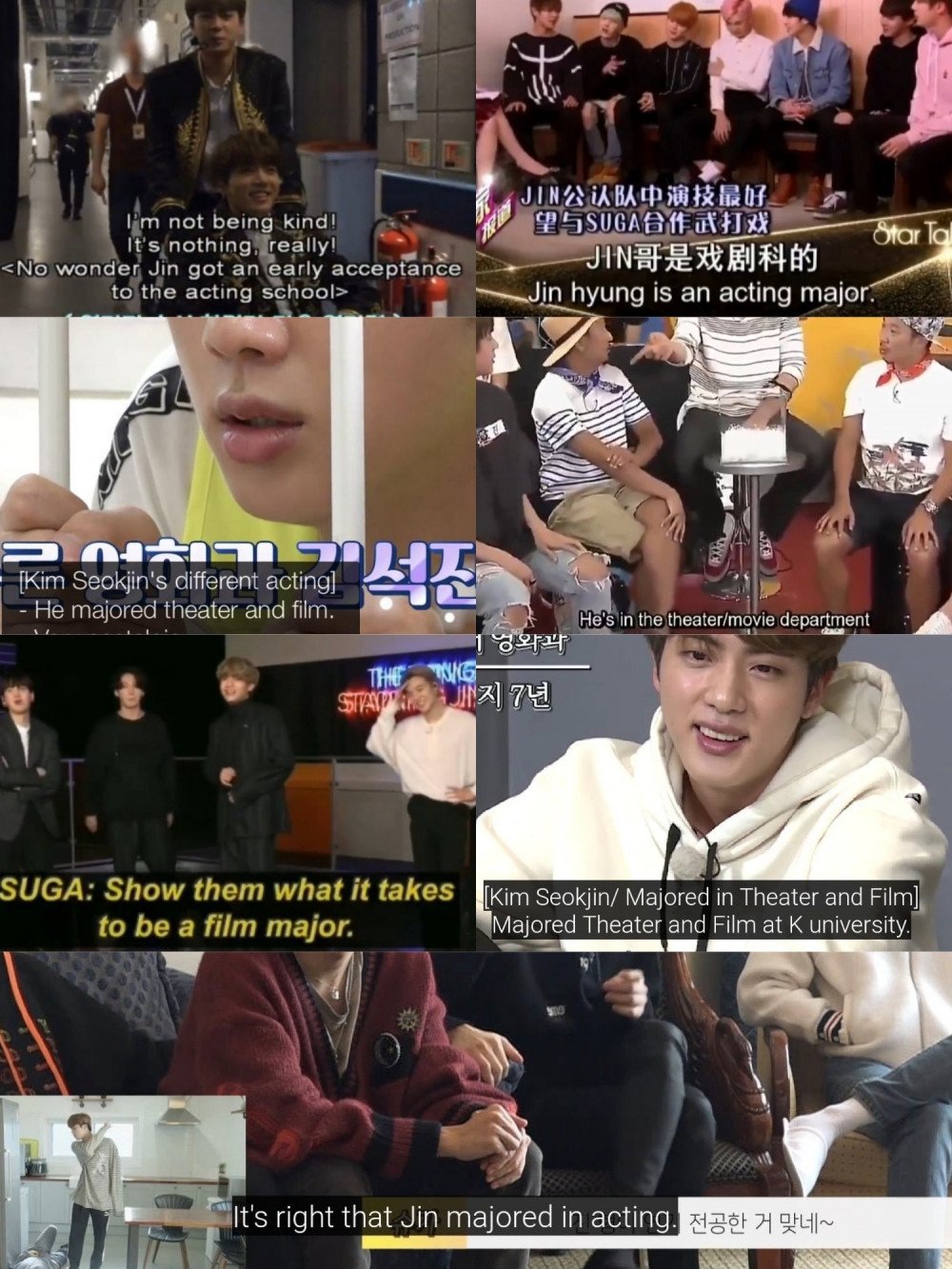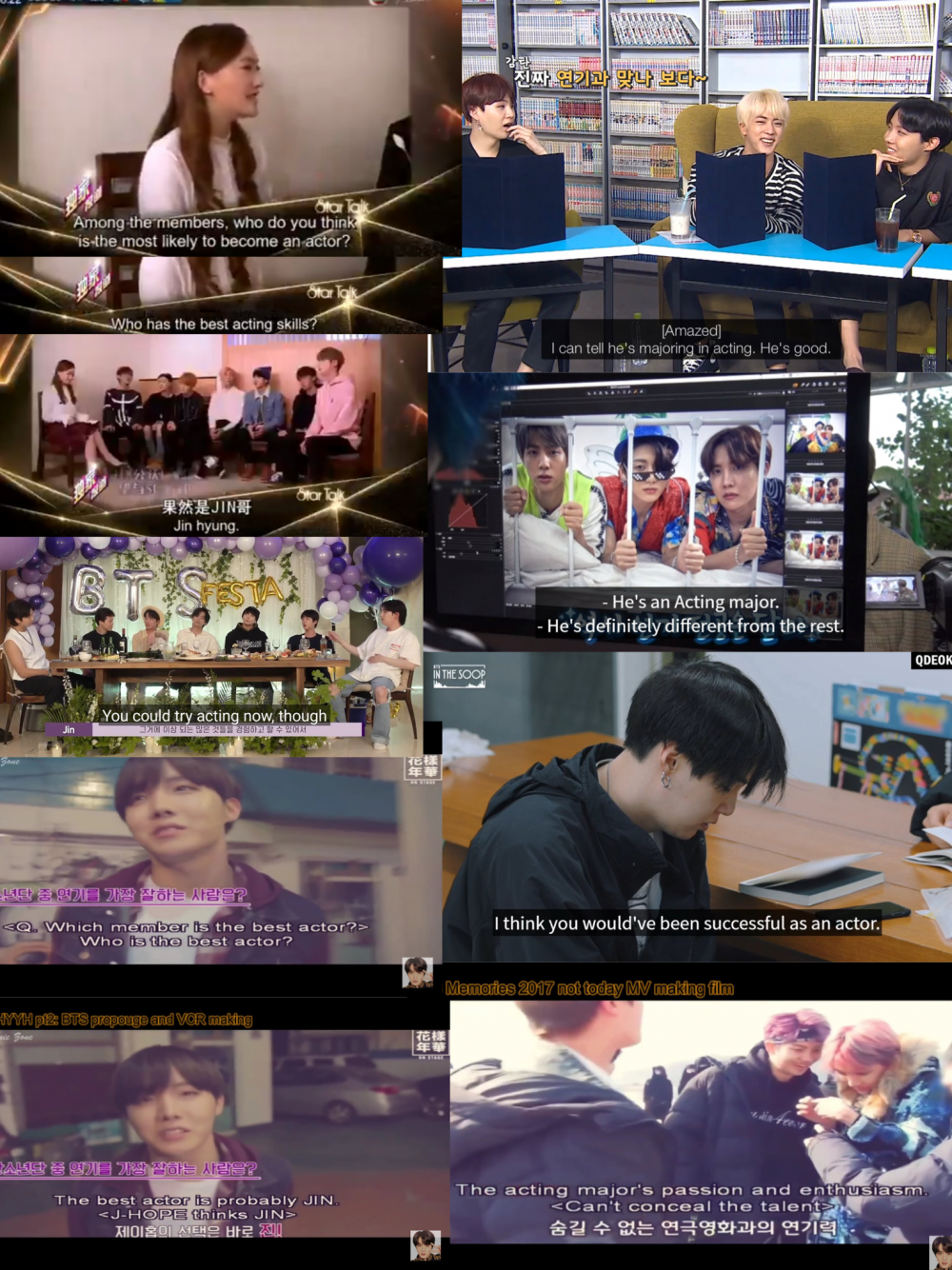 The best voice actor in South Korea praised Jin's abilities, so he could even be a voice actor in cartoons!
Besides, another thing that was mentioned in the article is Jin's interesting personality, the ability to make anything interesting, perfect comedic timing and healthy humor. If you have ever seen BTS's interviews or RUN BTS, you have probably noticed that Jin has the natural ability to become the main character of any show due to being insanely charismatic and witty. It's just his talent! He would be perfect for variety shows.
On another hand, Jin is a naturally curious and smart person who is also a social butterfly and can become friends with absolutely anyone. A traveling show would be so interesting to watch! When BTS were creating their latest game 'In the Seom', the majority of Jin's ideas got used in the final version and he was praised a lot by the actual game developer. He could create his own game! Besides, he could even open a gaming channel on Youtube.
BTS call Jin their 'king of creativity' and 'content in the flesh' since his brain can come up with the best ideas and insanely interesting stories in mere seconds. Creating his own cartoon, variety show, clothing line, writing a script or book - Jin has so many possibilities!
Many people know that before BTS, Jin was a model for 'Etude Korea.' His otherworldy high-class beauty, together with his outstanding physical appearance, make Jin the perfect person to advertise for famous brands.
The anticipation is very high and these are just a few possible projects for Jin, many more options in the world for someone with his talents and personality!