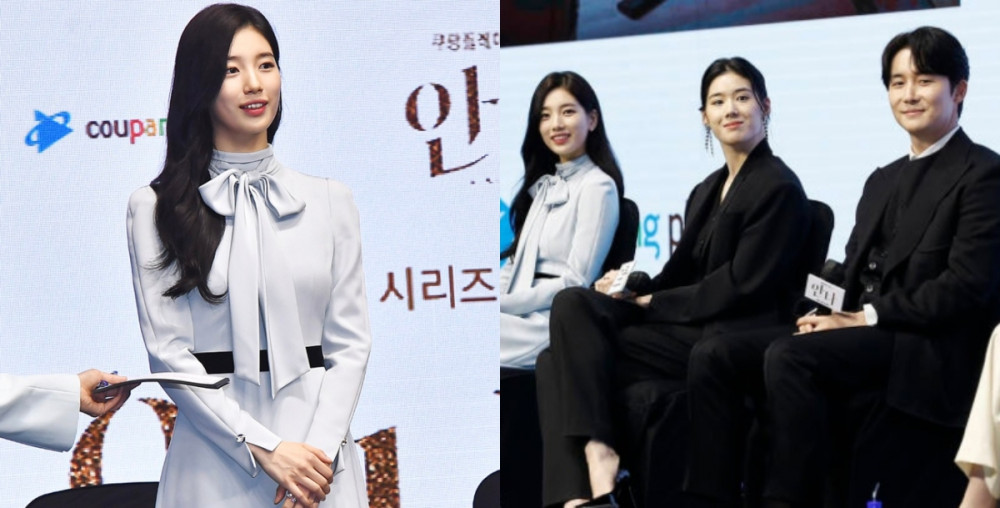 Suzy, Jung Eun Chae, Kim Jun Han, and Park Ye Young attended the press conference for Coupang Play's new drama 'Anna'.
On the morning of June 21 KST, the press conference for 'Anna' was held at a Seoul hotel. Here, Suzy, Jung Eun Chae, Kim Jun Han, and Park Ye Young were present. Suzy stated, "[I decided to participate in this project because] I can show you a new side to myself, one that I've never shown before. I felt great burden, wondering if I could do well and I contemplated a lot on whether people would be able to relate to me. But in the drama, I somehow had confidence just like my character's dialogue 'I do everything that I set my mind on doing'. "
In 'Anna', Suzy plays the role of Yoo Mi, who is full of desire, and Anna simultaneously. Suzy continued, "I portrayed Yoo Mi from her teens to her 30s, as she turns from Suzy into Anna. During the process that she turns from Yoo Mi into Anna, I worked on trying to show the psychological changes Yoo Mi goes through. From a bright Yoo Mi during her school days to turning into Anna, I focused on changing the look in my eyes and my behaviors to show how it feels to change into a different person."
Meanwhile, 'Anna' will premiere on June 24 at 8PM KST.