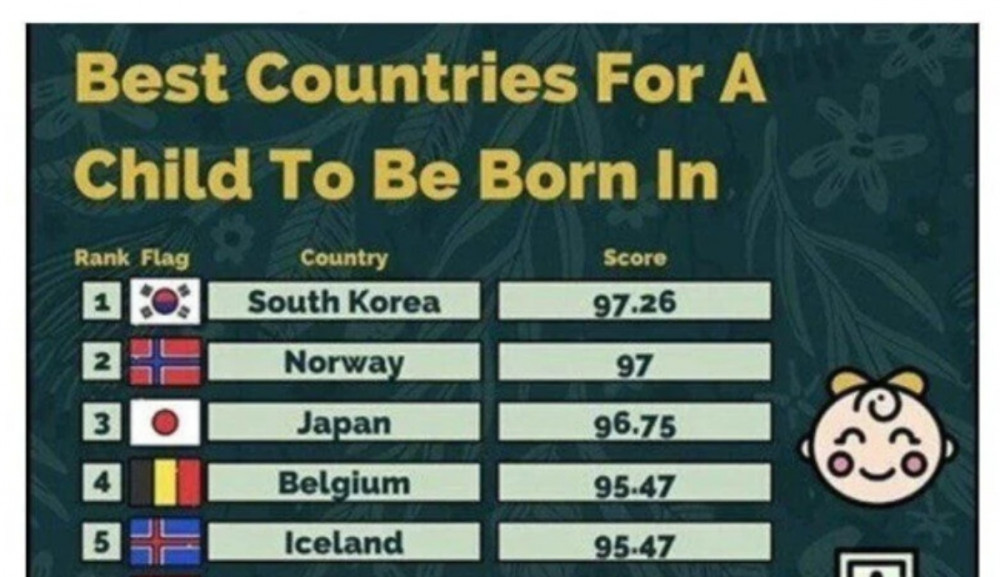 K-netizens reacted to South Korea being ranked as the #1 best country for babies to be born in.
On June 13, one netizen took to an online community and posted an image that ranked the top 10 countries for a child to be born in.
The top 10 countries were as follows:
1. South Korea
2. Norway
3. Japan
4. Belgium
5. Iceland
6. Netherlands
7. France
8. Ireland
9. Denmark
10. Sweden
The requirements for this ranking included low death rates for newly born babies, a large number of hospitals and schools, no young children who are not placed in schools, and low rates of illiteracy in children.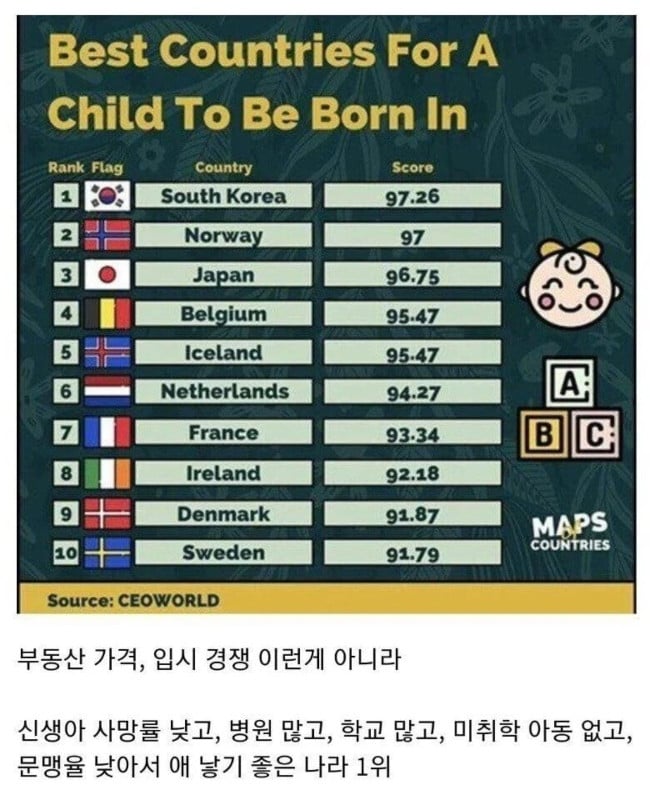 In response, some netizens commented:
"That's right. It's just difficult because of money, but regarding their facility and safety, it's the best for giving birth to babies."
"Korea is at the top-tier level not for the happiness, but for safety."
"The difficulty in Korea is not 'birth' but 'settlement.'"
"Regardless of this fact, our country has the lowest birth rate."
"It's good for being born in, yes."
"It may be a good country for a baby to be born in, but not sure whether it's a good country for raising a child."
"That is true."
"But if people's financial situation is good, they're better off not giving birth to babies. It's more comfortable for them to live happily with just the two of them."
"It's good to be born in [Korea], but the problem is with living [in Korea]."
"It's a good country to live in if you have a lot of money loll."
"If you have a lot of money, our country is the best."