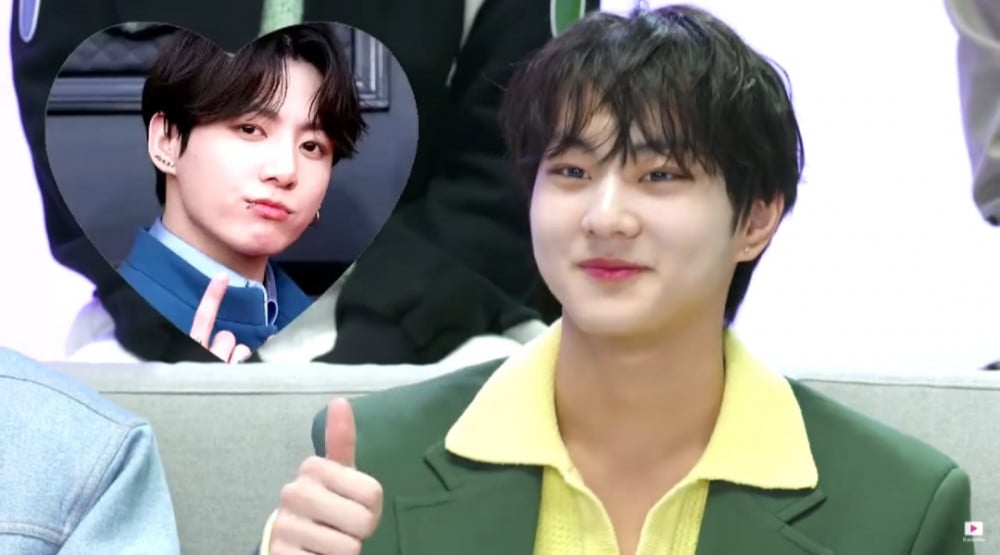 BTS's Jungkook was titled the 'Hero Of Idols' by Media and K-Netizens because countless idols have him as their role model. He is hailed for being a good role model but also for having excellent stage presence, incredible singing talent & choreography skills.
Recently, Enhypen's Jungwon mentioned Jungkook as the best all-around artist and once again confessed to him being his role model in an interview with Teen Vogue.
"I think I've mentioned this a lot. For me, it's Jungkook sunbaenim! He's such an all-around artist 👍."
Jungwon has also mentioned previously that Jungkook is his role model and inspiration. Jungkook praised Jungwon when he visited on the episode of I-Land. Later, Jungwon shared that Jungkook complimented him, which felt really good.He also said he studies Jungkook's stage presence and facial expressions.
Jungwon also said he studies Jungkook's stage presence and facial expressions.
"The reason why Jungkook seonbae-nim came to be my role model is b/c he's good at everything. He's very laid back on stage. I take inspiration from his relaxed expressions and strong vibes. "Boy With Luv" for relaxed expressions, and for strong vibes, "ON" and his solo performance of "My Time" from the recent concert."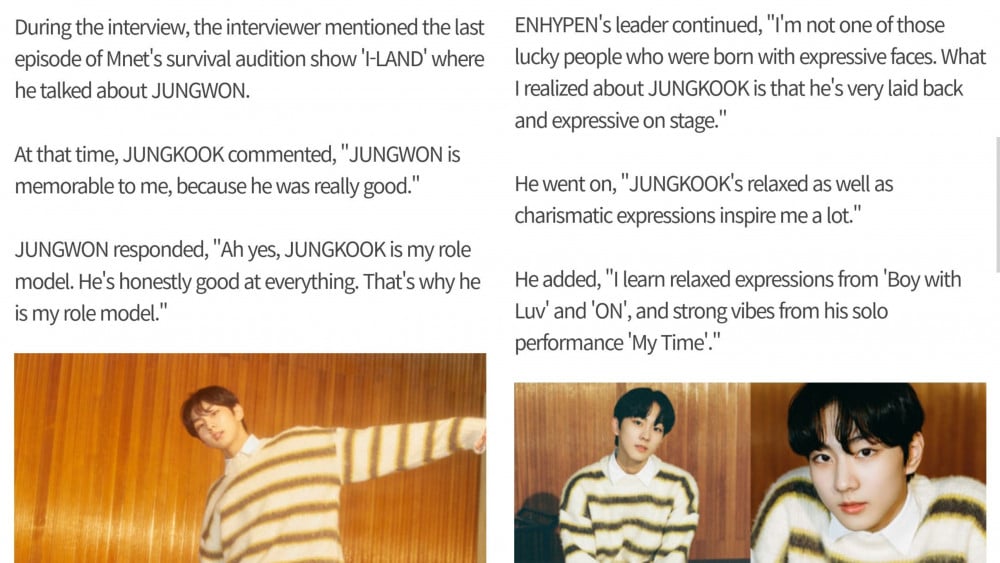 He has also sung Euphoria by Jungkook in a fan meeting and mentioned My Time many times for strong vibes and as his favorite song. In his recent log, he was also listening to stay alive.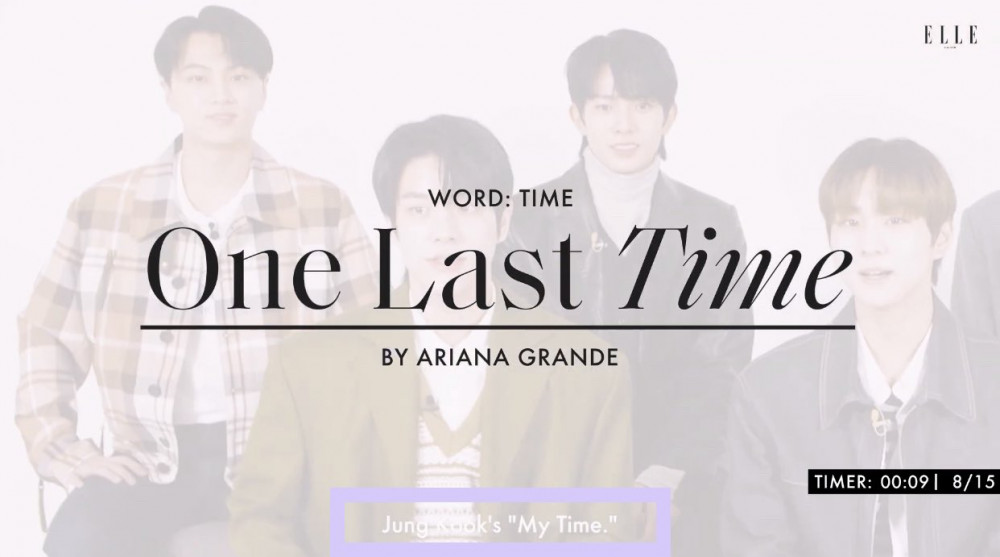 Here's a short compilation of the major interactions between Jungkook and Jungwon.