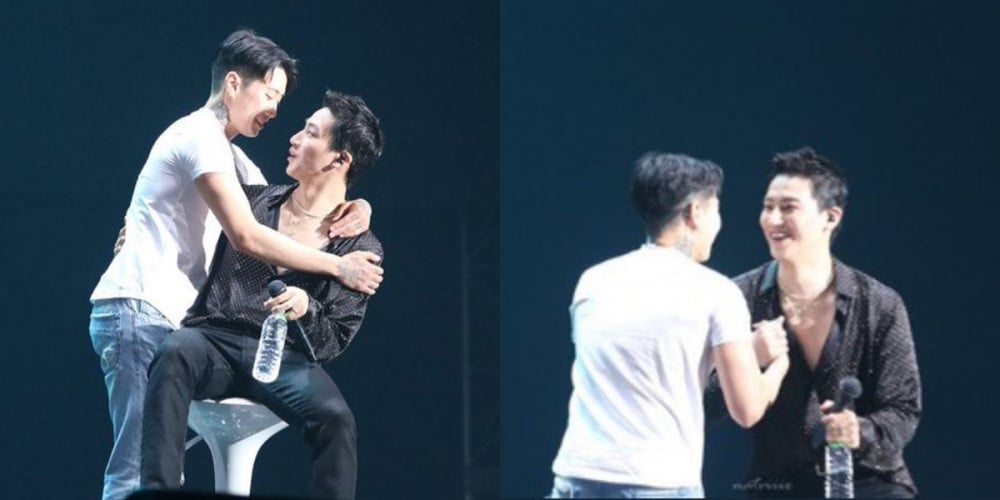 A wild Jaebum was seen sneaking up on Jaebeom at GOT7 member/solo artist Jay B's fan-con, 'Nostalgic'!
This past weekend, Jay B held his first ever solo fan-con since debut on/offline, also his first solo concert since joining H1GHR MUSIC as an artist. During the event, while thanking fans for coming and for being his fans, Jay B seemed swept up by his emotions as he couldn't continue his words.
Then, all of a sudden, Jay Park appeared on stage and snuck up behind Jay B!
Embracing Jay B, Jay Park took the microphone from the singer and said, "Don't cry, Jay B! Don't cry," causing laughter.

Jay Park also shared the funny moment via his Instagram story on June 21 as he wrote, "@jaybnow.hr, My heart is fluttering?", and "Were you surprised?"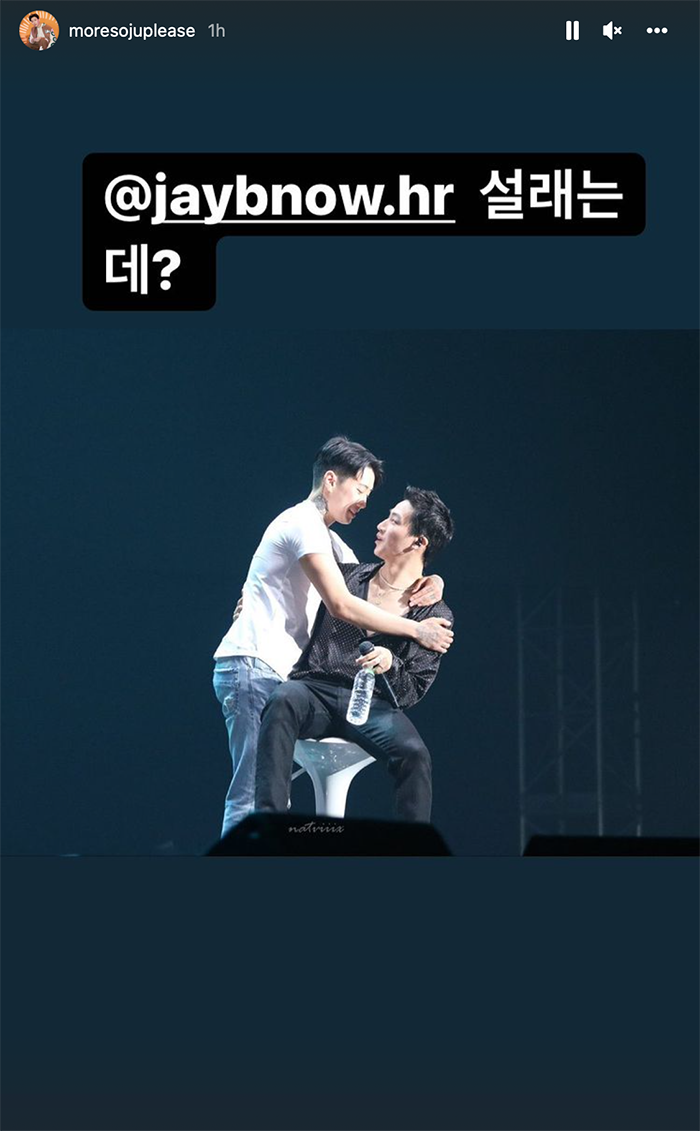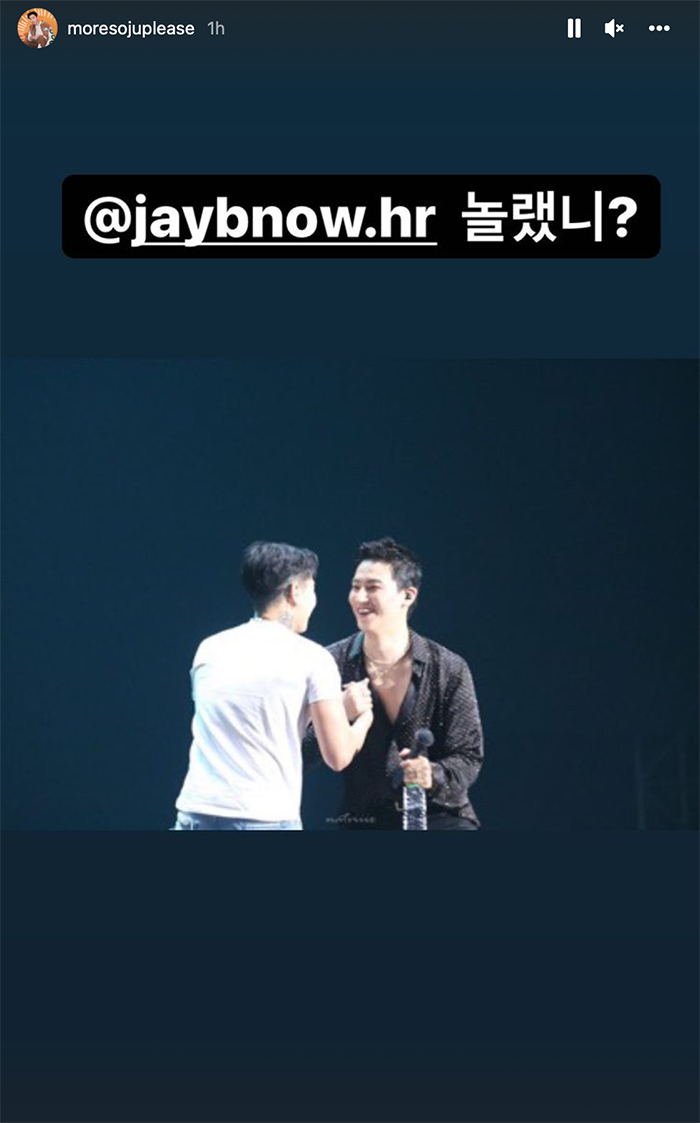 It looks like Jay Park was pretty proud of his successful sneak attack on Jay B! What do you think of the recent Jaebum x Jaebeom interaction?