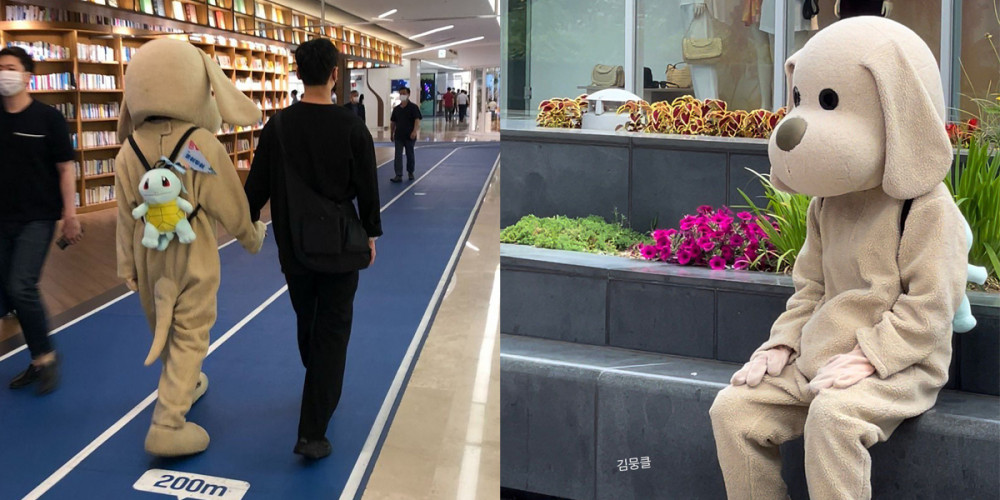 One K-Pop idol touched his fans by keeping up his annual tradition of dressing up in an animal suit while visiting the numerous birthday ads and projects created by them, expressing his gratitude in the most unique and sincere way.
On June 8, an individual dressed up in a doggy suit appeared around Seoul's COEX.
The doggy was accompanied by his manager(?), and he began visiting various spots around the shopping area where fans had created birthday advertisements or events for NU'EST member JR.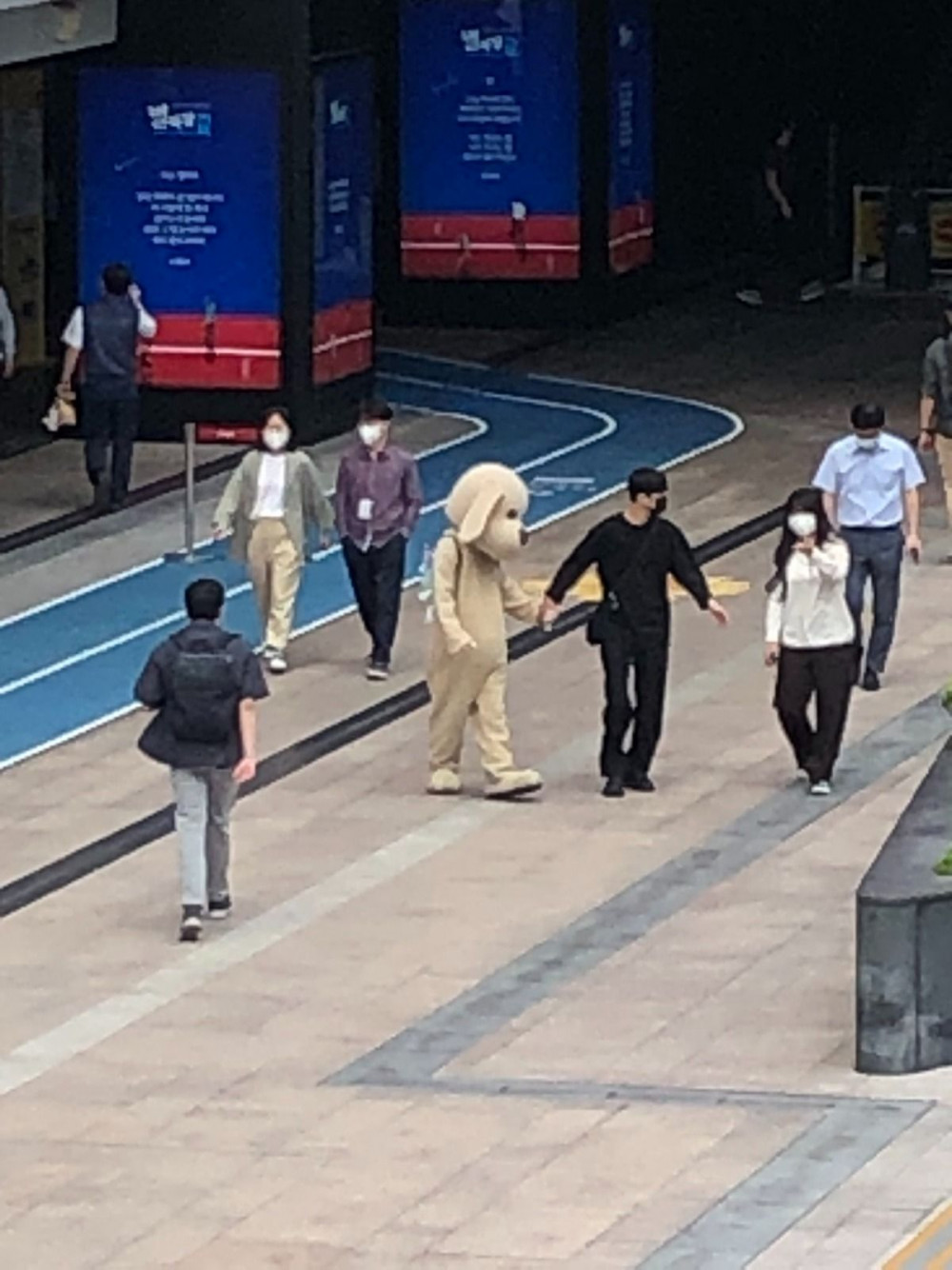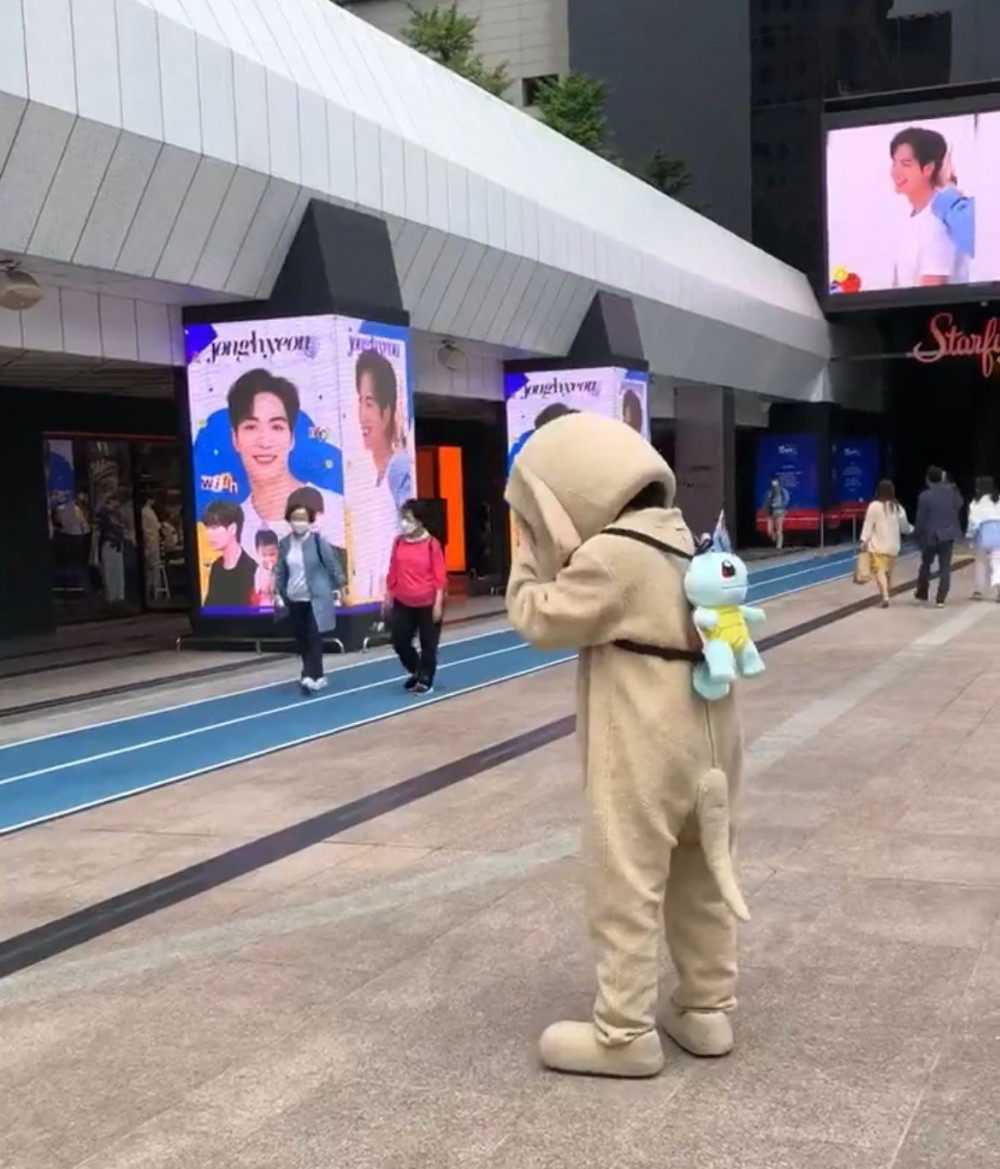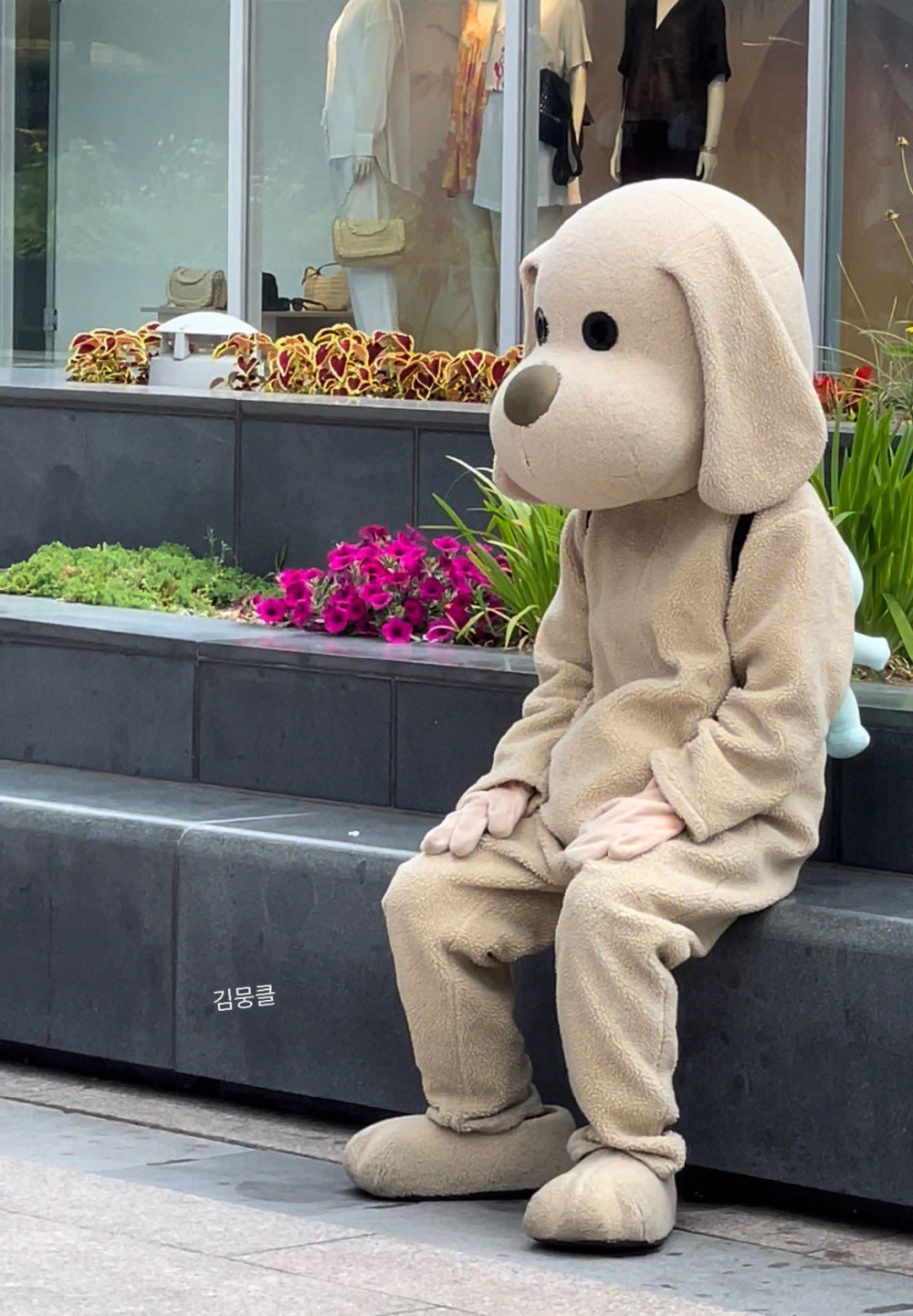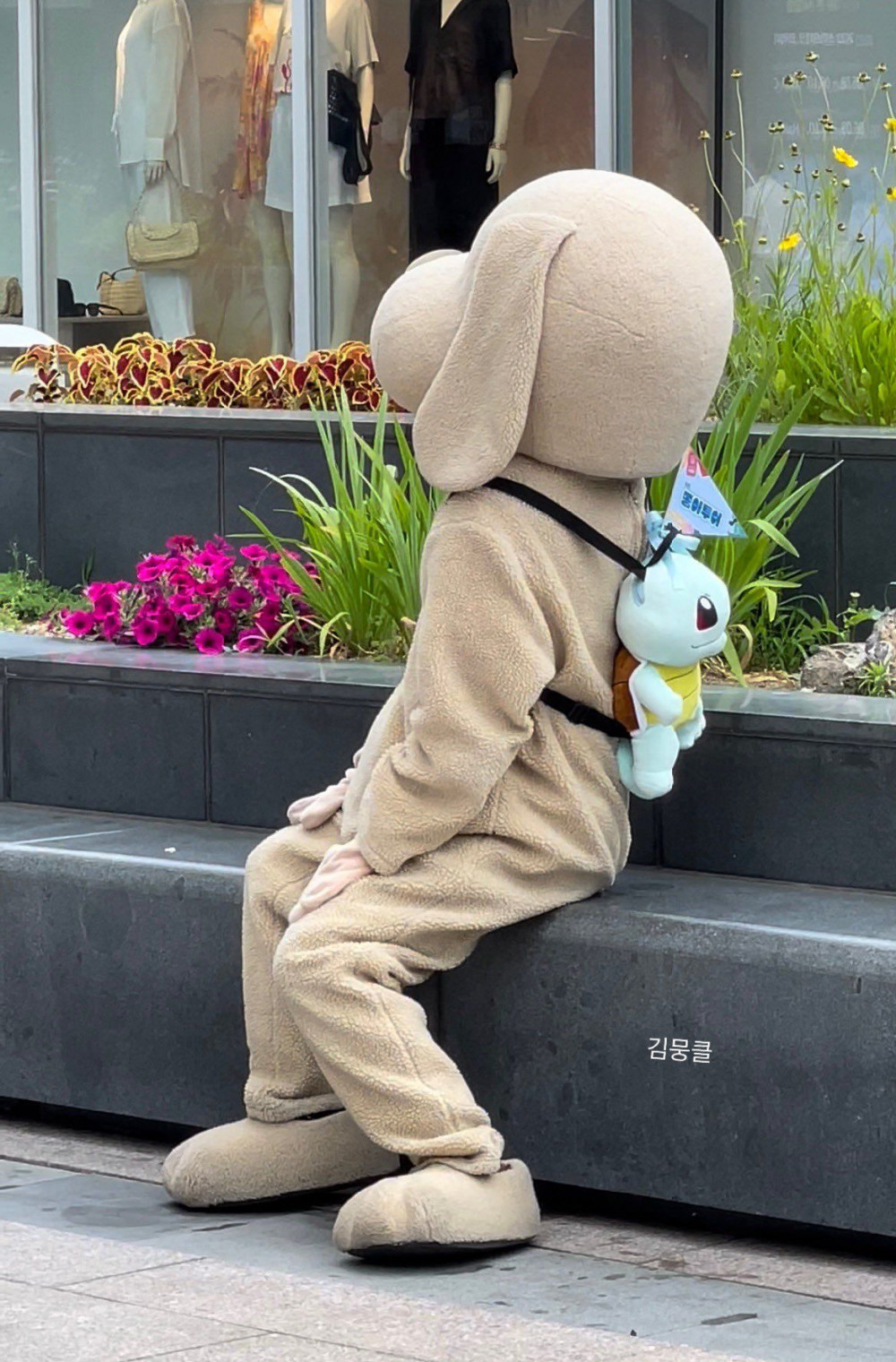 It might be hard to believe, but the individual inside the doggy suit is in fact JR himself!
After watching a beautiful ad for his birthday, doggy JR was moved to tears:
The act of dressing up in an animal suit to pay a visit to various birthday ads is actually a tradition that JR and his fans have shared since 2018. In 2018, he dressed up as squirtle, while in 2019, he dressed up as a teddy bear!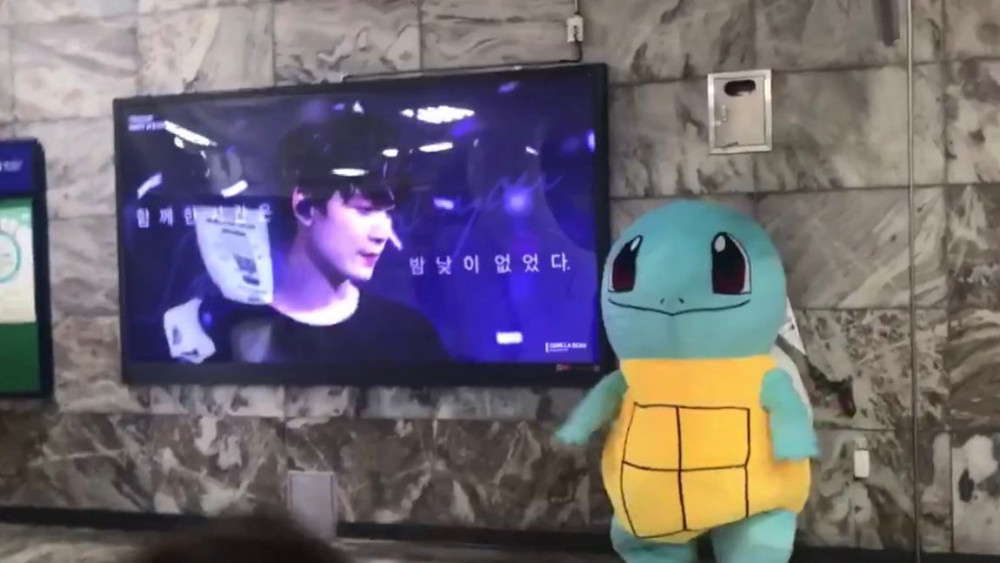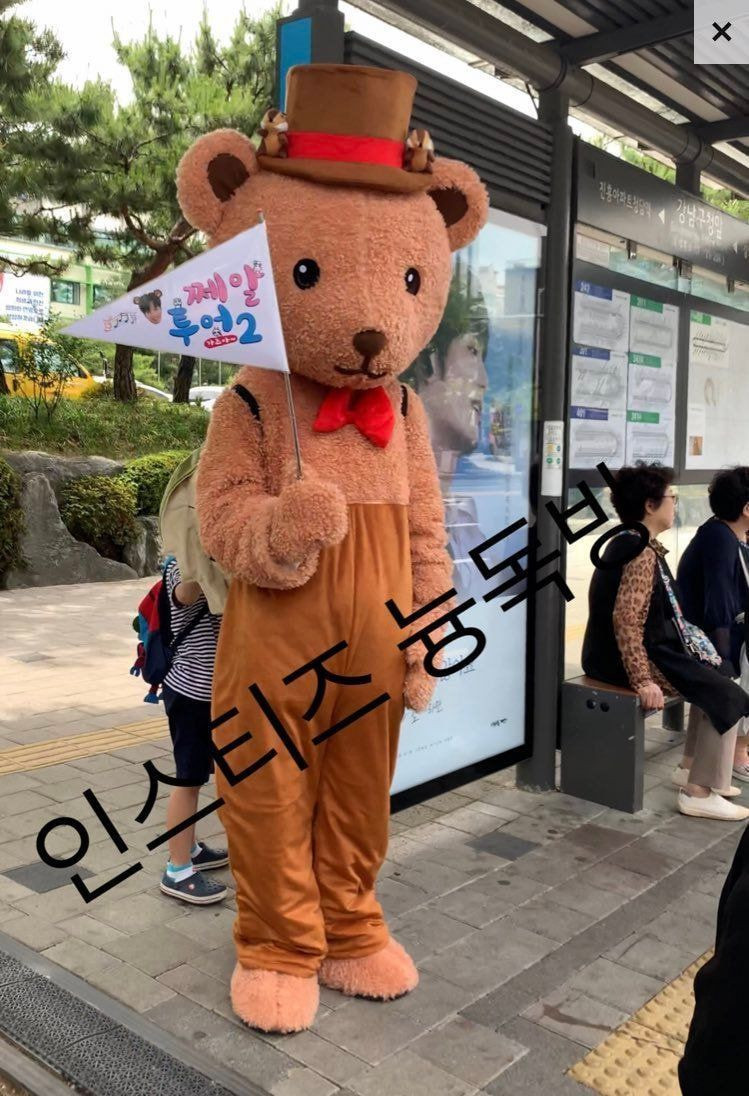 Now, after a 2-year break due to the COVID-19 pandemic, JR's fun tradition has returned this year with his doggy alter-ego.
Several lucky fans were able to interact with JR in-person and up-close, and the idol was a bundle of joy throughout his time with his fans:
Who wouldn't want to be a fan of such a precious K-Pop idol?
Finally, after spending a long day in his doggy suit, JR took to his Twitter to let fans know that his birthday ad tour was a big success.
Meanwhile, JR previously joined his new agency Evermore Entertainment in May of this year, some time after parting ways with his debut label Pledis Entertainment. The idol/actor will promote with his given name Kim Jonghyeon from here on out, as he prepares for the next chapter of his life after concluding his NU'EST promotions.