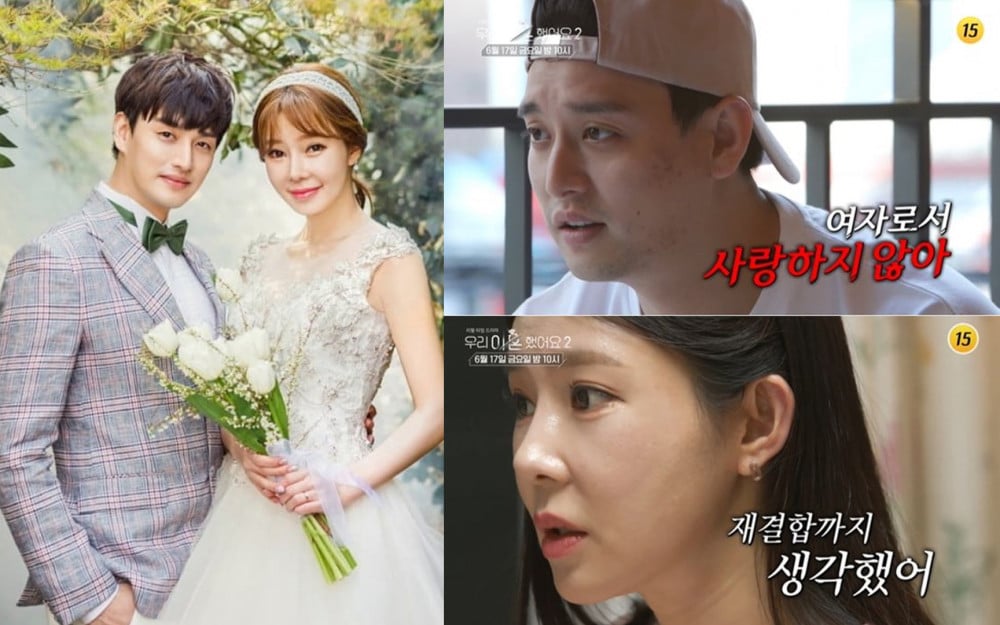 Eli and Ji Yeon Soo have been garnering attention ever since they began appearing in CHOSUN TV's reality program 'We Got Divorced 2.' Many viewers are gathering their attention as to whether or not the two celebrities would reunite at the end of the program.
In the latest episode of the reality show that aired on June 8, Eli's and Ji Yeon Soo's conversation about their reunion continued. The last preview of the show that was aired last week received much interest from viewers as the two were seen being honest with each other.
On this day, Eli and Ji Yeon Soo were seen continuing to share their honest thoughts with their acquaintances. While Ji Yeon Soo shared her intentions and desires to reunite, Eli was firm on not wanting to get back with Ji Yeon Soo. Last week, Eli confessed that he did not love Ji Yeon Soo as a woman but loved her as their son's mother.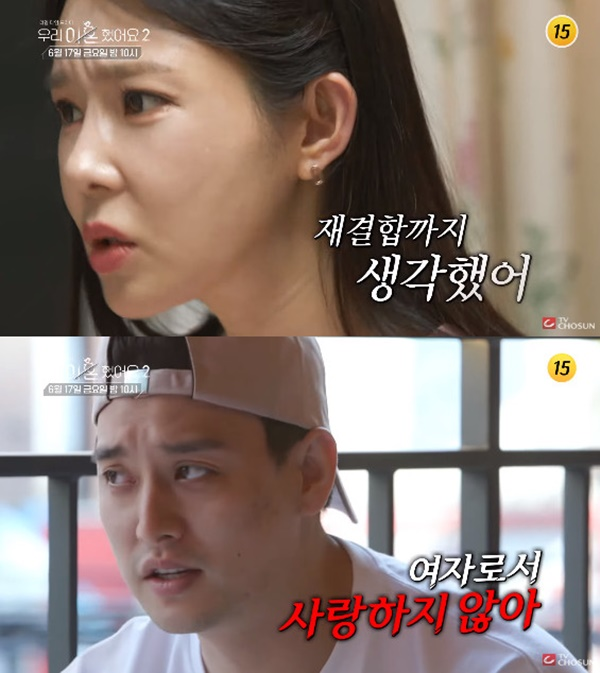 Ji Yeon Soo confessed, "I still can't believe this whether it's a dream or not. There was a dream I had or something I hoped for. But it hurts my self-esteem to tell him 'I really like this.'" In response, Ji Yeon Soo's friend Kim Young Hee asked, "How does Min Soo's dad (Eli) feel about this?" Ji Yeon Soo replied, "I don't know how he feels." She continued to say, "I really wanted to reunite. I just wanted his love."
During that time, Eli was also with his acquaintance and talking about his reunion with Ji Yeon Soo. Eli continued to elaborate on his reasons why he doesn't want to reunite with her. Eli went on to say, "It's sad and uncomfortable. Would I want to live there if the environment is like hell? At that time, I really wanted to die" and confessed how he felt when he was married to Ji Yeon Soo.

Eli continued to say, "I can't reunite with her. It's very clear we're going to return to being like how we were a long time ago. I just love her as Min Soo's mother." Eli continued to worry that their marriage would return to being like in the past when their marriage was not so good. Therefore, he continued to be against their reunion.