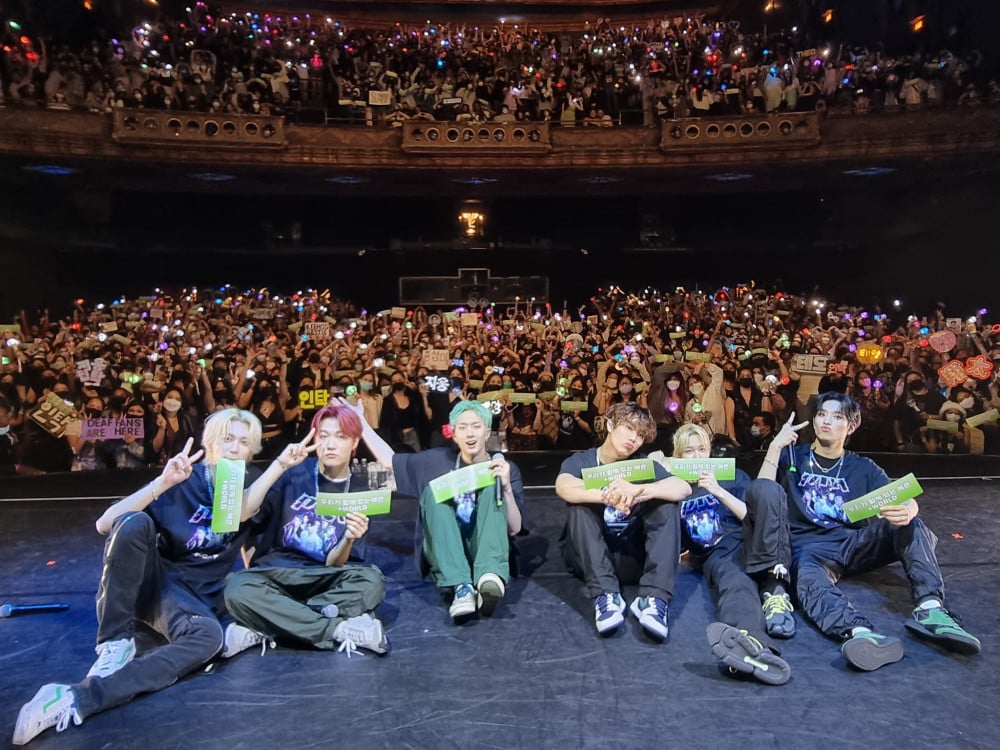 Who is P1HARMONY, the proclaimed 'Gen Z' kings?
It wouldn't be an exaggeration to say that P1HARMONY has already been on the international K-Pop fans' radar for the last year or so, at least. Ever since their first visit to Los Angeles and San Diego in 2021, P1HARMONY has been gaining steady attention for their urban pop genre and approachable personality.
Organized by Subkulture Entertainment, their first U.S. tour '2022 P1Harmony Live Tour - P1ustage H: PEACE' kicked off back in March, making their way to Los Angeles finally on May 15th and 16th as part of a 2-day concert at The Theatre at Ace Hotel.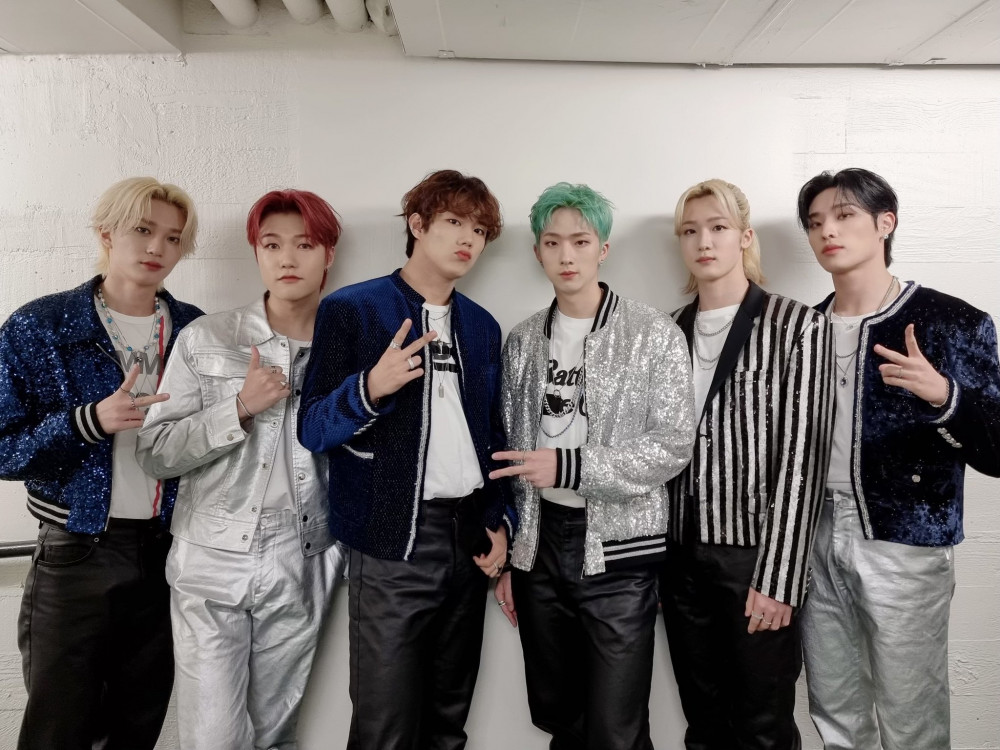 On Day 2 of the LA concert, the boys were incredibly hyped up to find out what the crowd's favorite title song would be. Before getting into the conversation, however, the members heat up the stage with some of the fans' favorites, including "Pyramid," "Bop," "Do It Like This," "Before The Dawn," "That's It," "Reset," "If You Call Me," "Butterfly," and, of course, their earlier titles "Scared" and "Siren," as well as their special solo or unit stages.
One thing that was truly notable about the crowd's reaction was that the cheers would get only louder and louder as each member would individually take the center spot on stage. On top of that, Soul and Intak's dancing skills brought gasps and screams with every move, while Keeho, Jiwoong, and Theo melted hearts with their vocals and Jongseob with his unbelievable rapping skills.
But the members were talented all around; during their unit stages, Jiwoong and Theo sang a soft acoustic number "Off My Face" by Justin Bieber, stealing even more pieces of P1ece's hearts. After, Intak and Keeho's perfect rap with Jongseob – as the 'Big Three' – added extra spice to the show. By pretending as if there was a technical difficulty, the boys jammed to a completely different song in the middle, hoaxing the crowd with their 'planned improvisation' skills!
During the talk sessions, the members shared how great it felt to be back in Los Angeles, which was one of the cities where they performed last year. Keeho, as the leader, mentioned in all-English that there were some "familiar faces" from that experience which helped P1HARMONY's fandom grow as a team.
On an even sweeter note, Keeho noted how pretty the venue was, as would be expected from the Ace Hotel (a restored Spanish Gothic-style theater from the 1920s), but added that it was "not as beautiful" as their fans!
Even though the boys were playful throughout the show, the dynamic spectrum of their performances was not a joke, for sure. They brought out their sincere vocals with "Before The Dawn," with a colorful haze spotlighting each member, and changed the vibe completely with "That's It," the epitome of a relaxed, 'chill,' hardcore hip-hop track.
As the boys let loose, the fans shared their vibe with them, more or less on the exact same level. In one moment, Keeho and the boys orchestrated the movements of the crowd by asking them to stay low and then jumping up and down with the beat drop.
But more importantly, Keeho shared that, although the performances are great, it is so fun to chit-chat with the fans to calm down together. During another talk session, the members called their LA fans as "angels," because they were in the City of Angels, and each member executed a 'cringe' line, from "Will you be our angels?" to "Stop flapping your wings -- save your energy!" Jongseob, who said the last line, ended up jumping up and down and running across the stage right afterwards because of his own 'cringe.'
Meanwhile, of the performances, one of the most special stages that we would agree upon is Soul's solo stage, as his freestyle dance is legit freestyle in every show. He started it off like a tiger and bent every bone in his body, finishing the performance by holding up his favorite Jordan sneaker.
After a few more 'cringe' moments, where Keeho also mentioned that "Theo doesn't really do stuff like this," that was when the boys found out what the Day 2 LA fans' favorite title song was. Judging by the screams, the 'poll' showed that the crowd's favorite was "Scared."
Naturally, the members promised that they will always perform "Scared" and "Siren" (the crowd's second fave) whenever they would come to LA. They expressed that they "can't wait to come back" already and asked fans to wait for their return.
The show ended with a powerful medley of the boys singing an English version of "Do It Like This" and jamming to "AYAYA" and other beats as they took a group photo with the crowd and exited the stage.
Again, it is safe to say that the international fan base of P1HARMONY is huge. Their immense degree of popularity has already been proven by their sold-out shows here in the U.S. For a group that has only just started promoting overseas, the enthusiasm of their fans online is clearly visible through the heaps of memes and fan-made videos on YouTube and Twitter.
In addition to the kind of humor and multilingual skills that the members can offer, their live performances packed with energy and precision show that they were worth the attention. I can already see the seats selling out when they return for another tour, so better be ready: this is just the beginning for P1HARMONY!

Did you also enjoy P1HARMONY's 2022 tour, either in-person or virtually? Tell us your experience below!