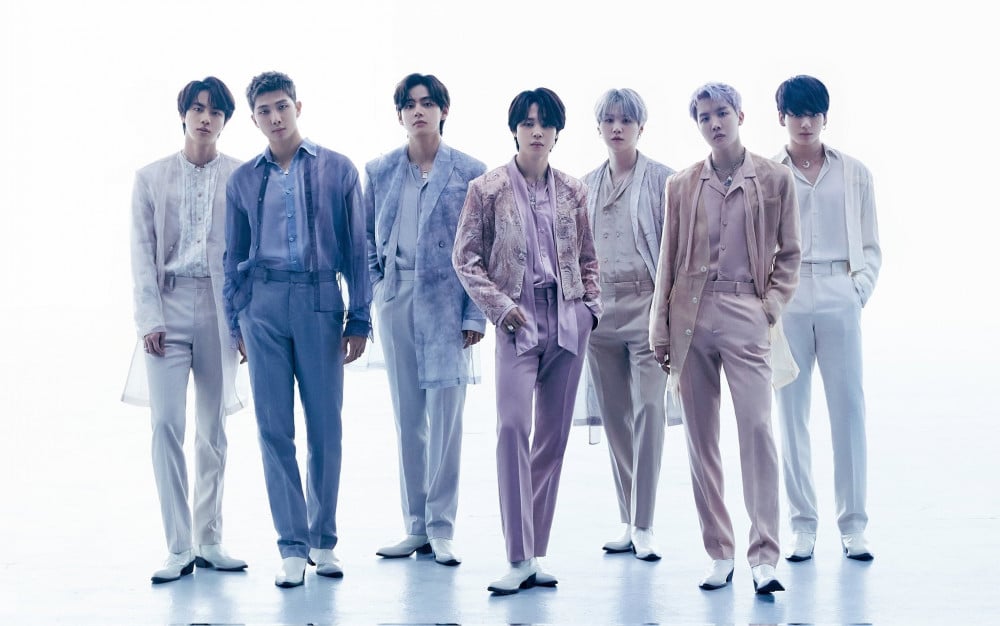 BTS's latest album 'Proof' recorded 222.4 million streams in the first week of release, breaking the record of the biggest album debut by a Korean act in 2022 and Spotify's history. The record was previously set by their own 2020 album, 'BE'.
'Proof' has also become the first album by a group and Asian act to exceed 200 million streams in the first week with BTS doing it in only 6 days.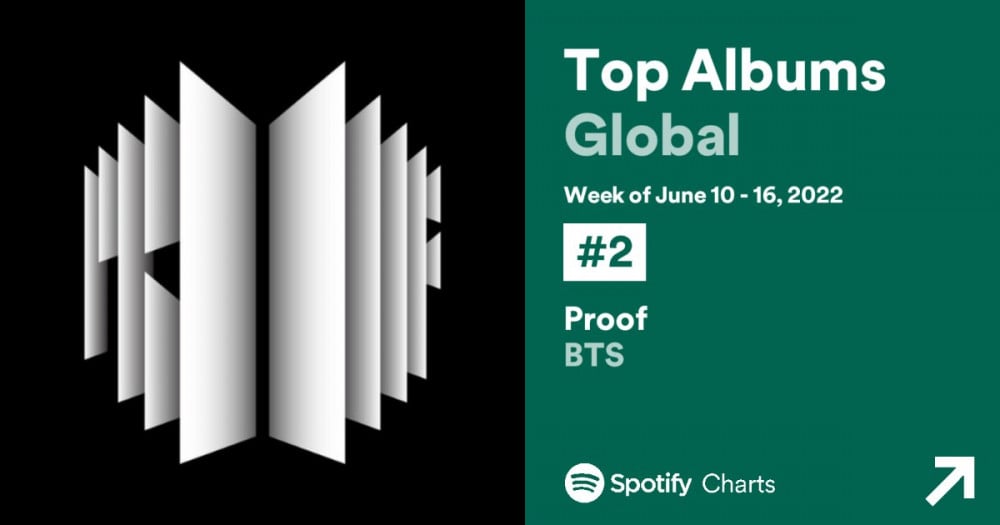 In addition, BTS simultaneously chart 9 of their albums, the most for any artist on this week's Spotify's 'Top Albums Global' chart, with 'Proof' being the highest at #2 (June 10-16).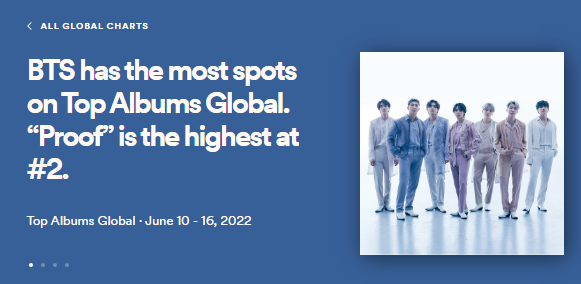 Congratulations to BTS!