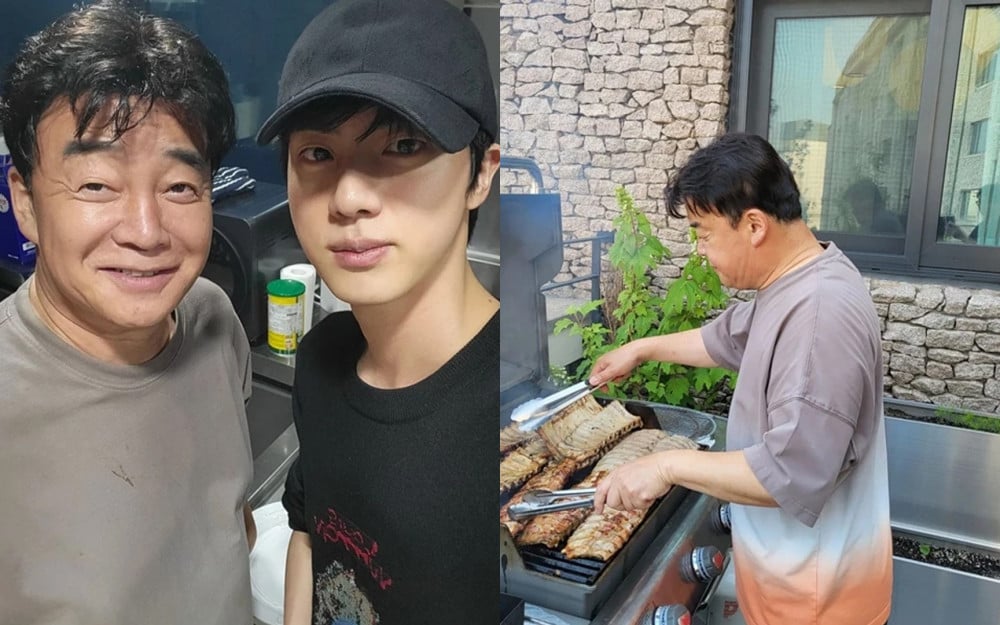 Celebrity chef Baek Jong Won drew attention when he confirmed his friendship with a 'world-class' star.
BTS member Jin was seen spending quality time with celebrity chef Baek Jong Won recently. On May 23, Jin posted a series of photos on his Instagram without any captions. In the photos, Jin is posing with the chef, and chef Baek Jong Won is seen cooking ribs on a grill. In the other photos, the two toast their wine glasses.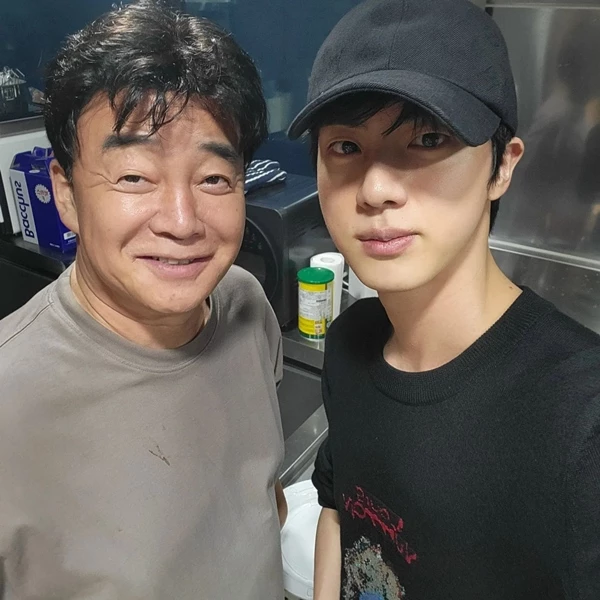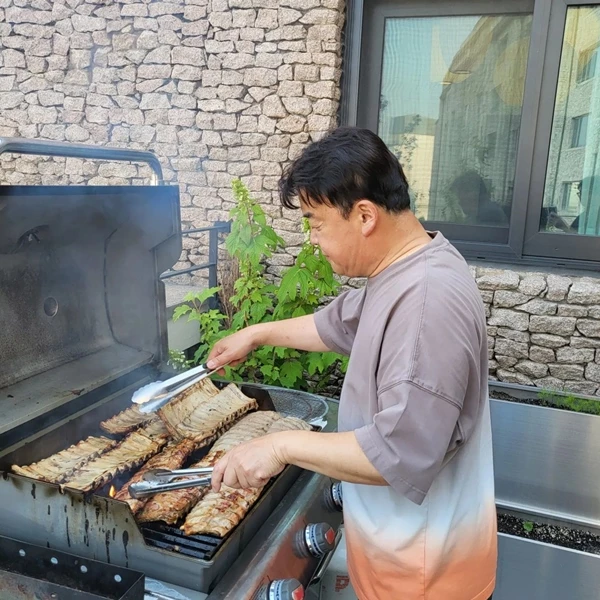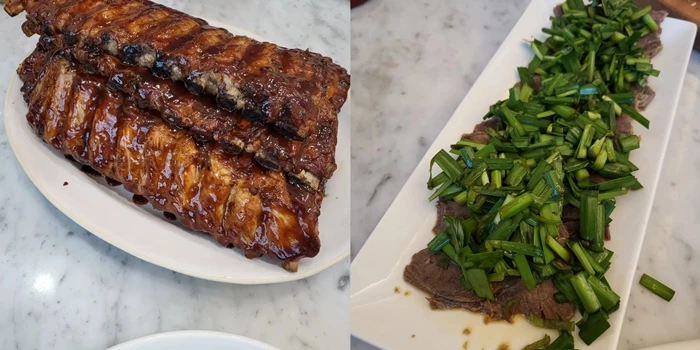 Jin also posted photos of the food that the chef cooked for him on this day. The two garnered much attention as they showed off their friendship in the various photos.
Fans and netizens were ecstatic to see chef Baek Jong Won and Jin together. They commented, "Wow, I'm so envious both of them," "I'm so envious he got to be invited to chef Baek Jong Won's house," "I'm envious of Jin because he got to eat all those delicious foods," and "I'm so envious of chef Baek Jong Won and also chef Lee Yeon Bok."