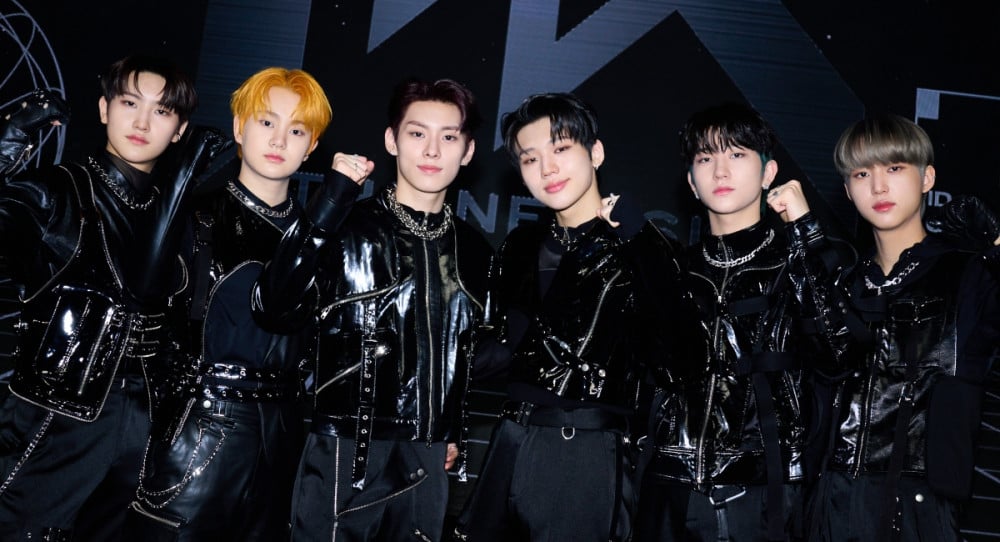 PNATION's first idol group has officially made their debut!
On May 17 KST, TNX released their debut mini album 'Way Up,' featuring title track "MOVE." The debut was long-awaited by fans of the PNATION/JYP-produced SBS survival program 'LOUD,' where Psy and J.Y. Park each auditioned idol hopefuls for positions in their next boy groups.
To commemorate their debut, TNX held a press showcase at Seoul's Blue Square just hours before the album was released, where they talked about preparing for debut and gave the media behind-the-scenes stories about the album.
During the event, they also shared what it feels like to be the first idol group of PNATION, a label known for not only Psy, but also names like Jessi, HyunA, Dawn, Heize, Crush, Penomeco, Swings, and other artists who established themselves as strong performers long before signing with the agency.
When reflecting on joining that roster, the group confidently assured that they also have PNATION's unique passion for performance.

"Our PNATION seniors have given us tips on what to do on stage to put on an even cooler performance," member Jun Hyuk explained. "We're grateful to them for giving us a lot of advice on how to relieve tension on stage, how to manage mental health, and what kind of mindset we should have as singers."
When asked which group they look up to as a role model, the members insisted that the only group they want to emulate is themselves, with member Hwi adding, "On 'LOUD,' Psy once asked us what kind of group we would like to be. Back then, we told him, 'It'd be better if we were a group that carved their own path.'"
Meanwhile, the official music video for TNX's debut single "MOVE" can be seen here.