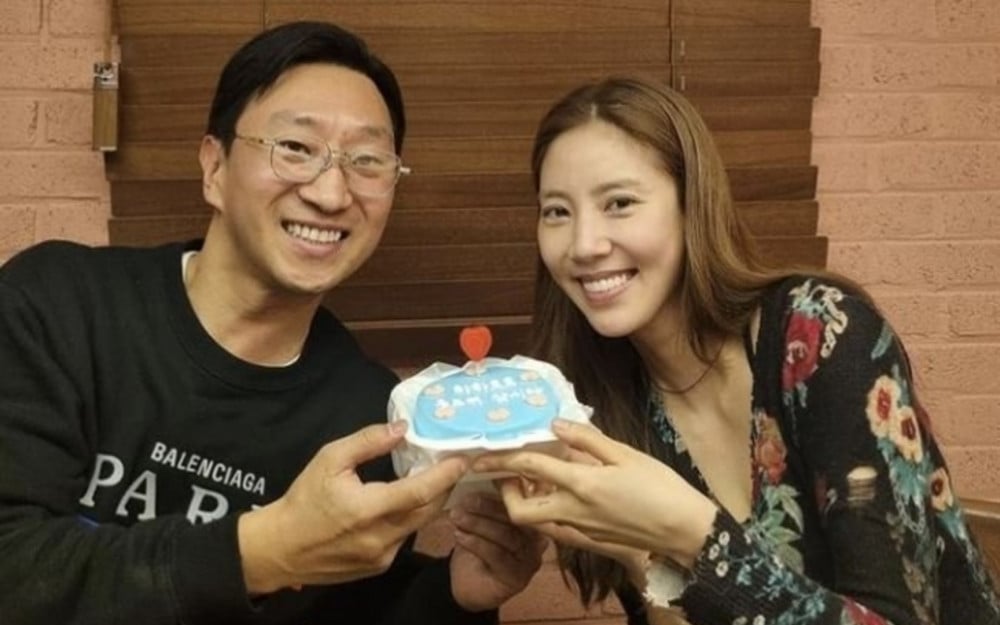 On May 15, Son Dam Bi took to her social media to personally deny rumors about her friendship with actress Soy Kim, Gong Hyo Jin, and Jung Ryeo Won.


Last week on May 13, Son Dam Bi tied the knot with former Olympic speedskater Lee Kyu Hyuk. Many guests made their way to the wedding, but actresses Soy Kim, Gong Hyo Jin, and Jung Ryeo Won, who were known as good friends with Son Dam Bi, were absent from the wedding ceremony.
Therefore, many netizens speculated if the rumors that Son Dam Bi's friend group had cut ties with her were true. In response, Son Dam Bi wrote on her Instagram, "Thank you to my loves who came to my wedding. It was such a happy day. And I'm saying this because there were many preposterous sayings on this great day. None of those are even remotely true so please don't misunderstand. I'll live happily and well."

After reading Son Dam Bi's response and hearing about the rumors, some netizens commented that the issue with Son Dam Bi's friendship should be no one's business.
Netizens commented, "The fact is, if they were really friends, they would have at least left messages on her Instagram saying sorry that they couldn't come to the wedding, but there weren't any messages," "She didn't need to explain herself about this," "People should stop getting their noses in other people's business," "It's no one's business that they're not friends anymore or not, this happens to ordinary people too," "Congrats on the wedding, have a happy life," and "They could stop being friends but who cares."