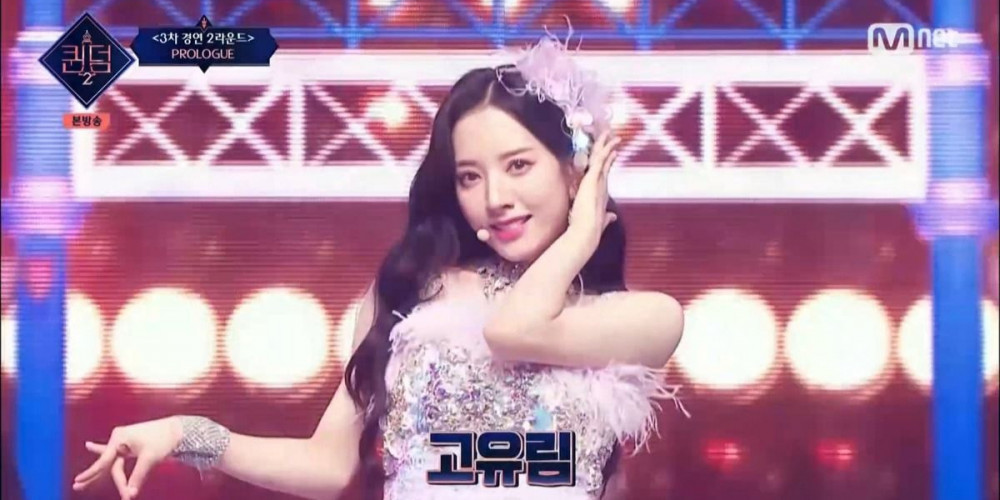 It looks like 'Twenty Five, Twenty One's Go Yu Rim is making her 'Queendom 2' debut next week!
At the end of this week's broadcast of Mnet's 'Queendom' season 2, viewers got to catch a glimpse of the performances prepared by the competing artists for next week's round.
One of the competing teams, Cosmic Girls, decided to bring out a major hidden card in their attempt to claim the #1 spot. The hidden card was none other than... member Bona, who has been away for her solo activities!
As many of you know, Bona recently garnered massive attention for her role as Go Yu Rim in the hit tvN drama series, 'Twenty Five, Twenty One'. Now, the idol will be returning to her place in Cosmic Girls, joining her fellow members on stage for 'Queendom 2'!
Netizens reacted with comments like, "That's not even her real name but 'Queendom 2' is using it like it is kekekekeke", "She is so pretty OMG", "I can't wait... I hope more people can find out what a great vocalist Bona is too!", "Go Yu Rim!!!", "Finally, idol Bona TT", "Mnet can use the name because Mnet and tvN are both CJ kekekekeke", "It amazes me every time how she's so different when she has her actress persona on from when she has her idol persona on... She can pull off both so flawlessly", and more!
Are you excited to see Bona joining Cosmic Girls next week on 'Queendom 2'?