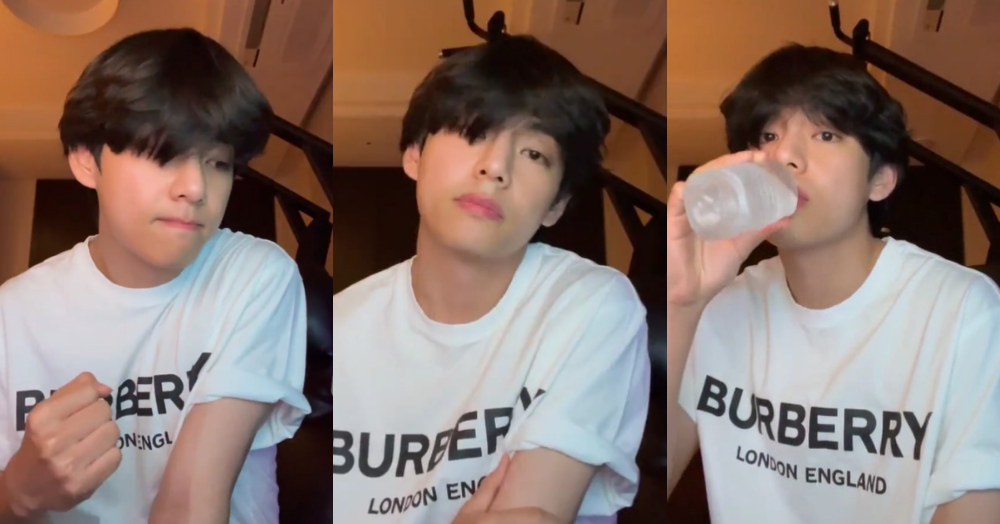 As Kim Taehyung continues to grow as a writer and producer, previous songs he worked on no longer meet his current standards, and he often shares with fans snippets of tracks that he intends on deleting for good.

On May 11, BTS's V visited Weverse & revealed to a fan calling him "Daddy Taehyung" that he's throwing away yet another song he created. However, not before he gives people a chance to listen to it.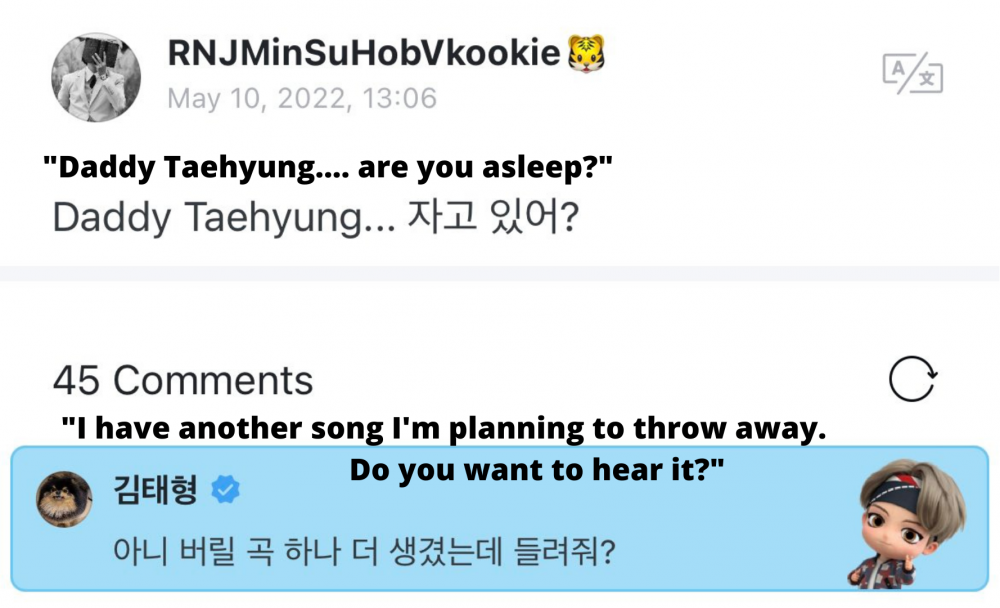 Minutes later, Taehyung hopped over to Twitter and posted two short clips of his unreleased song with captions, "Hi" & "Bye."

Taehyung has a romantic soul, and like many of his self-written songs, the lyrics were beautiful and poetic. The track expresses a longing for the presence of someone you fall in love with and showcases his growth as a lyricist.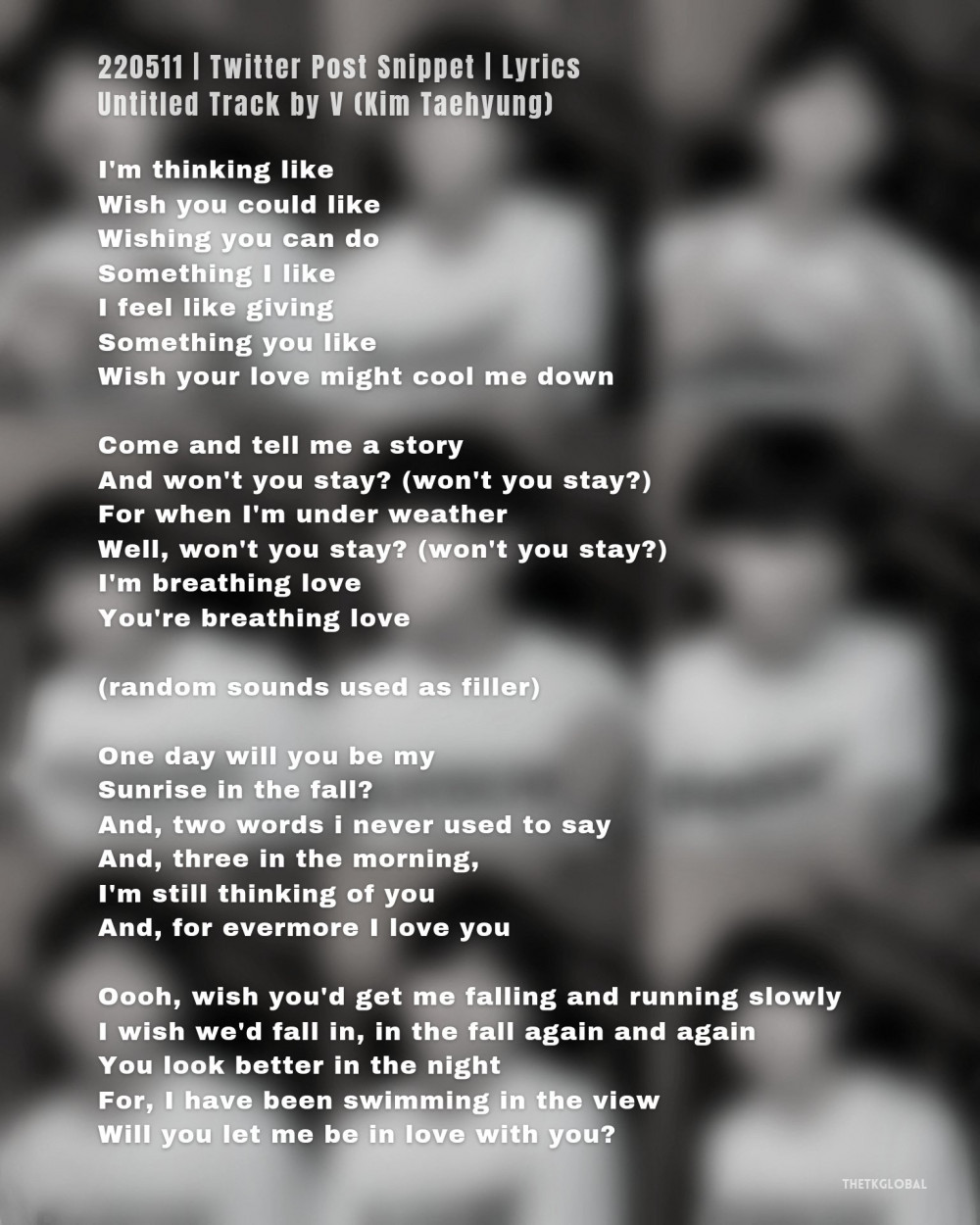 Taehyung quickly took over the Top 2 worldwide trends on Twitter minutes after his posts as fans went crazy over the soulful, romantic track. People also expressed their disappointment that he won't officially release the song in its complete form.
In a trending post on TheQoo under the HOT category, netizens also gave their two cents on V's unreleased track and his intention to delete it.
"I really love the sentiment of Taehyung's self-composed song. I'm looking forward to the mixtape."

"A mini album could have come out just from the number of songs you threw away."

"The song and voice are all good. What's wrong with you, V? Are you a perfectionist?"
"Let's remove the delete button from Taehyung."
"Why did you throw it away? Keep it like Suga and release it later. The songs you post every time are so good that it's sad you throw them away. I want you to collect the songs you threw away and post them on SoundCloud."
"Please don't throw it away. I can see your skills are getting better."
"You can listen to it again. V, think about it again. Throw it away on Melon, Genie or Flow is okay, too."