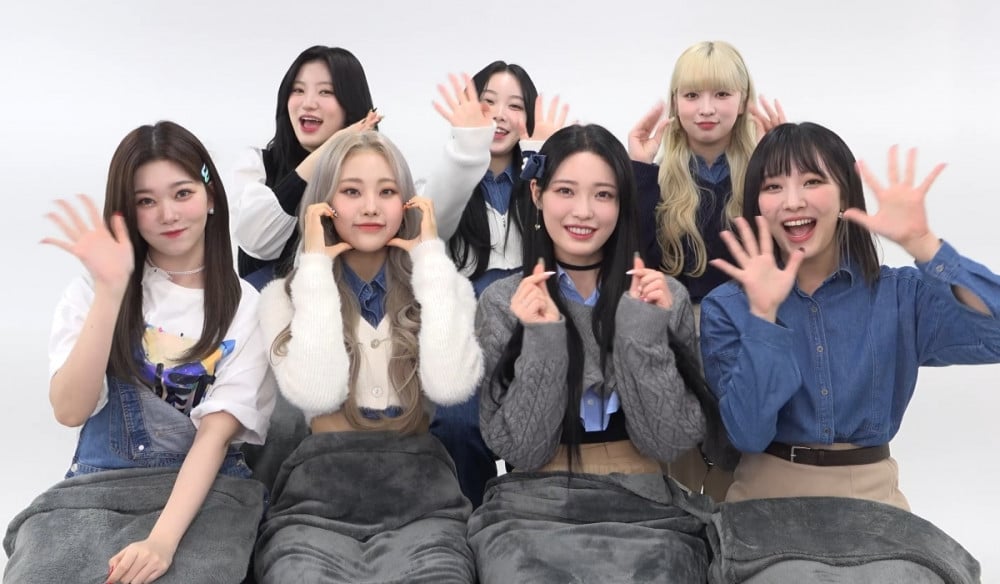 As the very first girl group created by legend singer/songwriter Yoon Jong Shin under his label MYSTIC STORY, Billlie has been generating buzz long before their debut. Since releasing their first single "RING X RING" last November, Billlie has continued to captivate audiences and gain new fans with their eclectic sound and a storytelling style that is quickly becoming the rookie girl group's trademark.
The members came back earlier this year with their second mini album 'the collective soul and unconscious: chapter one,' furthuring the story of their missing friend Billlie and inviting fans back to their vibrant multiverse. Their latest single "GingaMingaYo (the strange world)" helped the group set new personal records for album sales. Billlie is also emerging as a favorite among global K-pop fans, topping regional iTunes charts in the United States, Turkey and Belgium and landing within the top 10 in Russia, Germany, Japan, England, Canada, Thailand, Austria, and Brazil.
During their recent promotions, Billlie took some time to speak to allkpop about the new song and album. Check out the group's full interview below!
ALLKPOP: First, we want to belatedly congratulate SHEON on graduating high school! We know that her graduation was right around the time she was preparing for this comeback, but did the Billlie members get to do anything fun together to celebrate?

SHEON: First of all, thank you for congratulating me on my graduation. The graduation ceremony happened while we were preparing for our comeback. On that day, we also had a VIBE party room, where the members and I along with many fans spent a meaningful time talking together about various topics including graduation. They also congratulated me!



AKP: Now let's get into talking about the new album 'the collective soul and unconscious: chapter one.' The album is Billlie's second mini album and third release overall since debuting back in November, which is an impressive amount of music to be putting out in such a short amount of time. Has that been challenging at all? How have the members been able to remain energized during different preparations and activities?

MOONSUA: Actually, even before our debut, we prepared a lot to show our broad storyline in a consistent series. I think it's because we really prepared well that we're able to tell our story at such a fast tempo from even our debut album. I prepared for this with excitement because I wanted to meet the fans so much. Maybe that's the reason for it, but there was no real difficulty. I feel encouraged and energized daily while doing activities thanks to our fans who always support me.

TSUKI: After about two months we've come back with new activities and music. It's a stage that I've dreamed of since my debut, and I still get nervous and excited at the thought of meeting fans through performances. The feeling of wanting to show you performances as soon as possible is still really big within me. This is why we do our best to get enough rest and take care of our health, so that we can always show you the best performances and sides of us.



AKP: How does the new album differ from Billlie's first mini album 'the Billage of perception: chapter one'? What did they focus on the most this time around?

SUHYEON: This new album, unlike the 1st mini album which focused on the story of reality, covers a different space and point in time in the realm of dreams and unconsciousness. This album focuses on showing Billlie's multiverse with a story of two spaces and time that run in parallel. We hope you can find and enjoy the keywords and hints hidden thbroughout the various contents we show, including the album and title song.


AKP: Where does the new album fit into the story of Billlie? What story is it trying to tell?

SIYOON: Billlie's universe tells a variety of stories centered on the disappearance of a child called Billlie. In this mysterious event, you can see us in the present, the past, the space of dreams and imagination, and the way we collide and grow.

MOONSUA: In this album, we expressed various concerns and stories that we often experience in real life in a narrative way. As such, I hope you can sympathize with these concerns. Rather than being a group that gives a clear answer to these concerns, Billlie is a group that can always ask questions to ourselves and our fans who are watching us, so I hope we can always communicate closely and create stories together.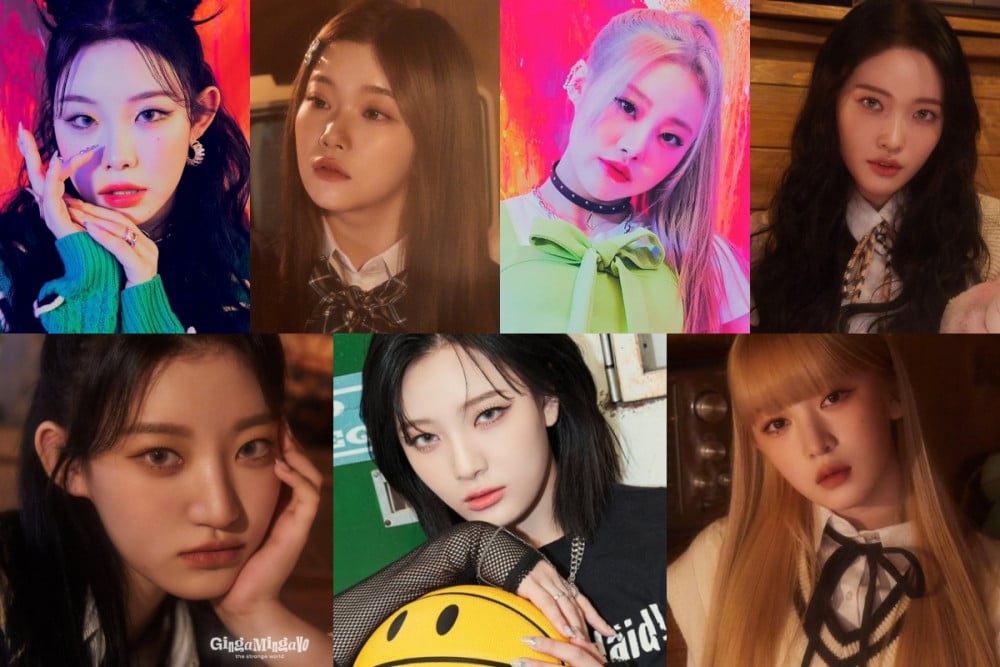 AKP: For the comeback teasers, the members appeared in two different concepts – the lovely, vintage 'soul' concept and the bolder, modern 'unconscious' concept. Which concept do the members think suits them individually the most?

SIYOON: I think the 'unconscious' concept is really cool, but personally, I think the lovely and vintage style of the 'soul' concept suits me a little better.

SUHYEON: Each concept has a very different look that I can show you, so I think both look good on me. [Laughs] I'll work hard to be able to pull off all the concepts in the future too.

TSUKI: My daily wear clothes and the concept I like are lovely and vintage like the 'soul' concept. So I think I can express it a little better.

SHEON: When expressing it, I have more confidence in the 'unconscious' concept, but I think my normal look suits the 'soul' concept more.

HARAM: The concept that I am more familiar with is 'soul' normally, but people around me said that the 'unconscious' concept that I tried for the time also fits me well. So, I would like to continue to challenge myself in various ways (to show new sides).

MOONSUA: I think I'm able to express my vibe and strengths more boldly with the 'unconscious' concept.

HARUNA: I worked hard on both concepts, but I think I had a little more fun filming the 'soul' concept! I want to match both concepts well.


AKP: One thing that really sets Billlie apart is your highly cinematic music videos. Since the debut music video for "RING X RING," each video has been shot like a mini fantasy film. What was shooting the video for "GingaMingaYo (the strange world)" like? Was there anything memorable that happened on set?

HARAM: Our concept film and music video were filmed by Hong Won Ki of Zany Brothers, and Cho Yoon Young, the screenwriter for the drama 'Moon Lovers: Scarlet Heart Ryeo,' who worked hard together to make it possible. A memorable episode from when we were filming is a scene where I walked through an array of clothes, and the clothes were not actually hung on clothes hangers, but were held up by the staff themselves. I think a high-quality video that's movie-like was able to come together thanks to so many people, including the director and writer. I want to say thank you. [Laughs]

SHEON: There's a scene where we're dressed in red and enjoying a party. That was the last scene we shot. At that time, the director created an atmosphere so that we could film as if we were really enjoying a party, so I remember filming with all the members excitedly. This scene is the end of the music video, so please check it out!

SIYOON: It was also released as a performance video, and we filmed that in one take. We all really worked hard on our dancing that time, and as soon as the scene was over, the staff stood up and applauded. At that time, I was surprised to see what was going on, but I was so proud and happy that everyone clapped to compliment us.



AKP: Our favorite moment of the music video is the part where a large one-eyed CGI rabbit appears on the screen. As the video seems to have some green screen moments and fun post-editing elements, the group must have been pretty surprised when they saw the final version. What was their reaction to the video, and do they have favorite parts?

TSUKI: The rabbit's name in this album is 'dreamvader'. I started filming with the rabbit from the concept film, 'what is your B?'. It's really cute when it's small in size, but when it appeared in the music video in its large form, it made its entrance with such a cute sound that I remember talking with the other members about how lovely it is!

HARAM: My favorite scene is HARUNA's part. In the beginning, there is a part where she's lying down on a pillow and looks surprised as she gets sucked in. As she appears from between the blankets, she says, "I'm confused." In that scene, HARUNA's expression was so cute that I kept saying "cute" while monitoring it. Please check that scene out in the music video!



AKP: We know that SUHYEON previously appeared in the web drama 'A-Teen,' but have any of the other members been enjoying the acting element of shooting music videos and begun considering starting to act too?

SIYOON: Since our debut, I've had the chance to try acting as we filmed the concept films and music videos. Every time we did, I was always amazed by SUHYEON's diverse acting skills. It's a very different field and acting is still difficult for me, but I want to have fun filming with the members and definitely try acting in the future if given the chance!
AKP: During televised promotions for "GingaMingaYo (the strange world)" TSUKI began receiving attention for her unique and adorable facial expressions during performances. She seems to be having a lot of fun on stage! Can TSUKI tell us a little bit more about her performance style and what inspires it?

TSUKI: I didn't know that so many fans would love it, but I'm so thankful for all the interest. In the case of the title song "GingaMingaYo (the strange world)" not only the choreography but also facial expressions are very important to convey the story within the song, so the members and I practiced a lot together. On stage, I'm so immersed in the song so that not just my feelings, but also the characteristics of the song can be well conveyed perfectly to all viewers.
AKP: Among the other songs on the album is fan song "believe," which has lyrics written by all of the Billlie members. What was the process for making the song like, and what kind of message did they want to send to their fans through the song?

HARUNA: "believe" is a fan song that follows "FLOWERLD" from our debut album. This time, all of our members participated in writing the lyrics together to make a more special fan song. We expressed both our gratitude to [our fans] Belllie've and Billlie's feelings in the lyrics. We wanted to convey that we want to be together anytime, anywhere, walking to a brighter tomorrow with footsteps that fall in line, even if it's a little clumsy or sometimes difficult! Belllie've, We believe! I will always love you.



AKP: Once Billlie has wrapped up comeback promotions, what will they do next? Are there any specific goals the members would like to accomplish this year?

SUHYEON: It's still difficult to tell you any specific plans, but I think we'll be able to see you through various activities and contents. Please look forward to all the activities Billlie will show you, including music!

HARAM: Billlie's goal this year is to win first place in music programs and the Rookie of the Year award. The Rookie of the Year award is something we can only receive once in a lifetime, and we want to grow into singers who can be loved by more people and give happiness and comfort. We'll do our best to make it happen!
AKP: Billlie has fans from all over the world who also read allkpop. Can the members take a moment to send a special message to the international fans waiting for them in their home countries?

SHEON: Belllie've living abroad! Thank you so much for always liking and loving Billlie. I just want to go wherever the fans are as soon as possible and connect with them through our performances. To make that day come faster, Billlie will practice hard and do many promotional activities! Let's stay healthy and see each other on stage! I miss you, Belllie've!

MOONSUA: allkpop readers who are reading the interview and our Belllie've! Thank you so much for your love and interest in Billlie. As we have done so far, Billlie will continue to connect with you through good music and various activities. Please look forward to it, and until the day we can meet in person, stay healthy. Thank you again for reading the interview!
For more exclusive idol content, check out our recent karaoke video starring VERIVERY!