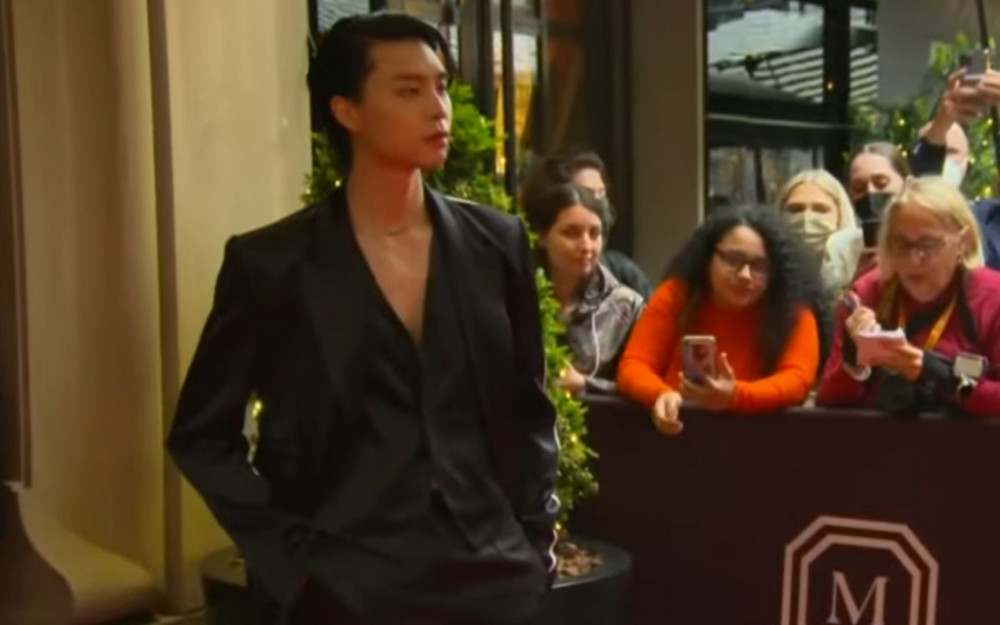 On May 3, NCT member Johnny garnered much attention as he was seen with 'Squid Game' actress Jung Ho Yeon at his first ever Met Gala attendance, also displaying his stunning charisma on the red carpet.
Various videos and photos of Johnny were shared in an online community where Korean fans and netizens were able to marvel at the idol's handsome visuals.
Fans swooned over Johnny's gorgeous look and commented, "His hair sleeked back looks so good on him...🔥🔥"
Other netizens also joined the community and praised the idol saying, "He's driving me nuts with his look," "This is so crazy," "Wow, hot guy," "I like him so much I'm going to go crazy," "Wow, I love you," "His side profile is so crazy," and "He's like the prince of darkness."