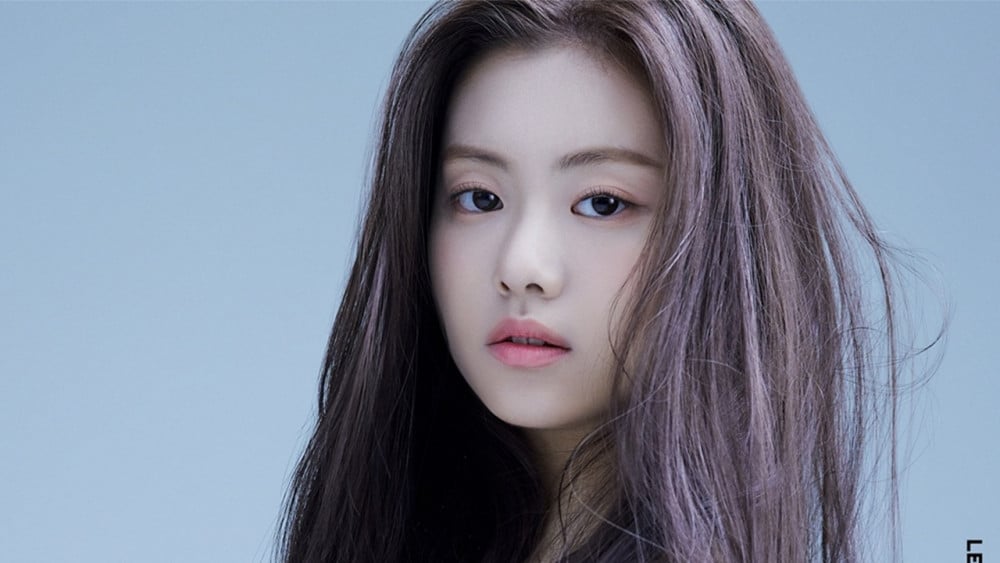 LE SSERAFIM's Kim Garam is currently on hiatus just 18 days after her debut due to school bullying controversy but it seems there is more story of her alleged bullying.

Back on May 20, HYBE Labels/Source Music released an official statement detailing Kim Garam's side of the story as to why she was previously involved in a School Violence Countermeasures Committee session during her first year of middle school and announcing the member's temporary hiatus.

The official statement came after alleged bullying victim Yoo Eunseo's law firm Daeryun released a statement covering the details of the bullying incident.

On May 21st, another alleged victim stepped up to share her story about Kim Garam's bullying. According to the revealed DM's, the alleged victim says, "Hello, (redacted), I was Kim Garam's classmate when she was in the first year of middle school. I once accidentally dropped her pencil case so I said I was sorry and picked it up. But then Kim Garam blasted me if I was blind too because my mother is handicapped and went about saying how I shouldn't walk around if I couldn't see. Her squad also started to pick on me starting the next day at school and on Facebook. I wanted to expose her myself but I'm scared of getting retaliated...can you share this on my behalf? Please. I'm sorry if I made you uncomfortable."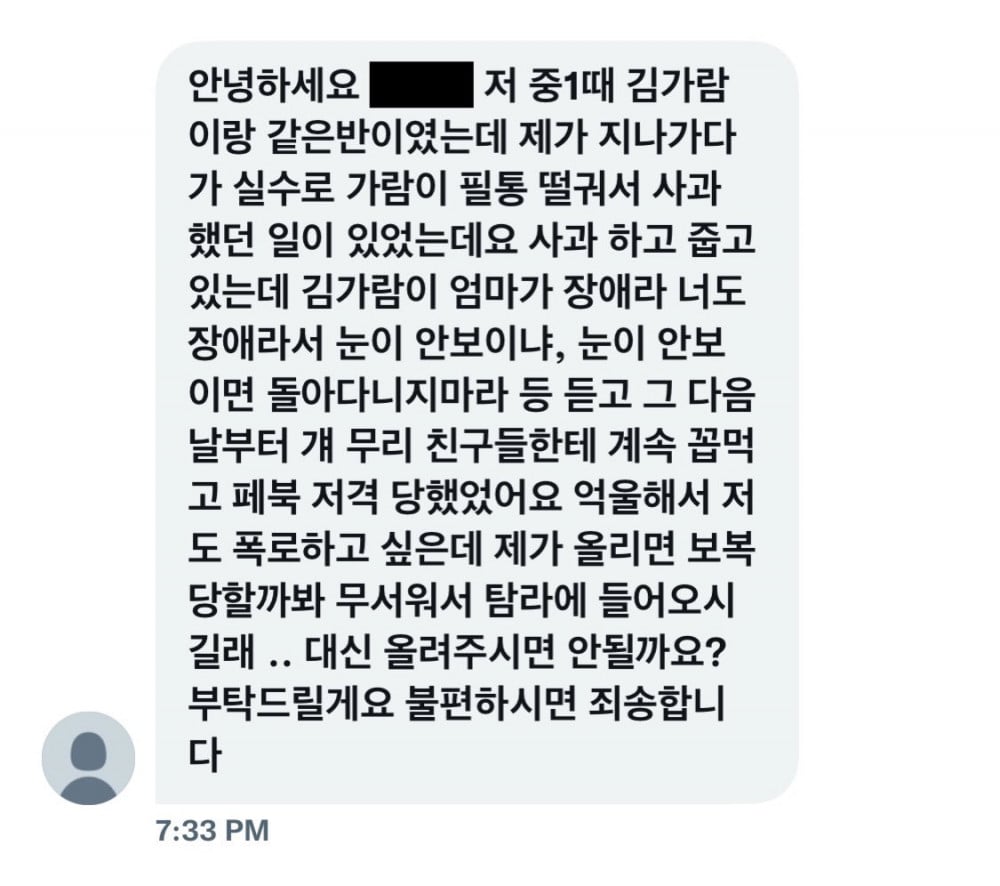 She also said she heard that the director from HYBE went to alleged victim Yoo Eunseo's school and tried to silence people.