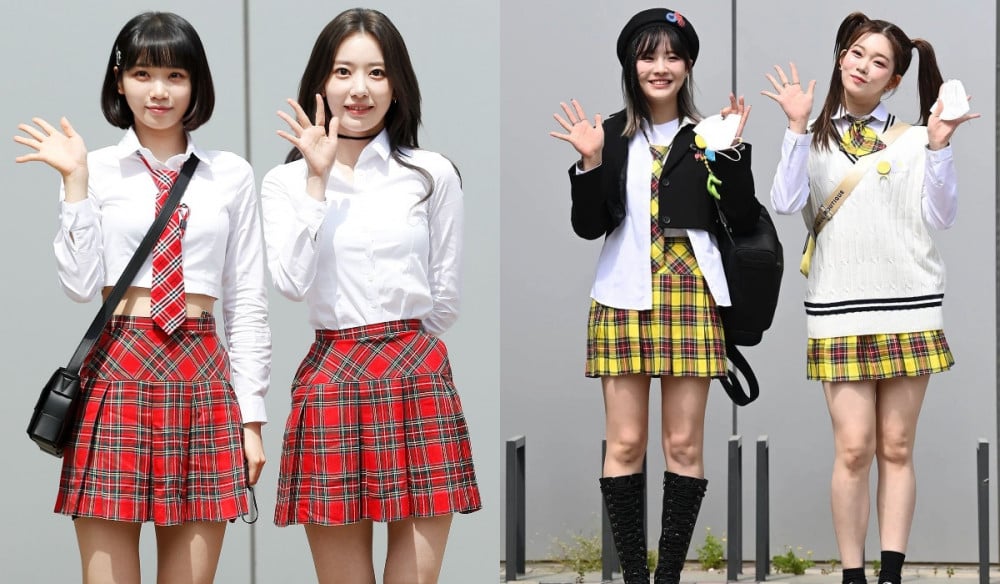 Netizens reacted to Billlie's Sua and Tsuki and LE SSERAFIM's Sakura and Kim Chaewon wearing school uniforms for JTBC's 'Knowing Brothers'.
Earlier on April 28th, the idols were spotted on their way to recording their episode of 'Knowing Brothers'. Before they went inside, they posed for the reporters at the broadcast station. This is the first time Billlie's Sua and Tsuki are appearing on the show while LE SSERAFIM members Sakura and Kim Chaewon are revisiting the show, after appearing on the program as members of IZ*ONE in the past.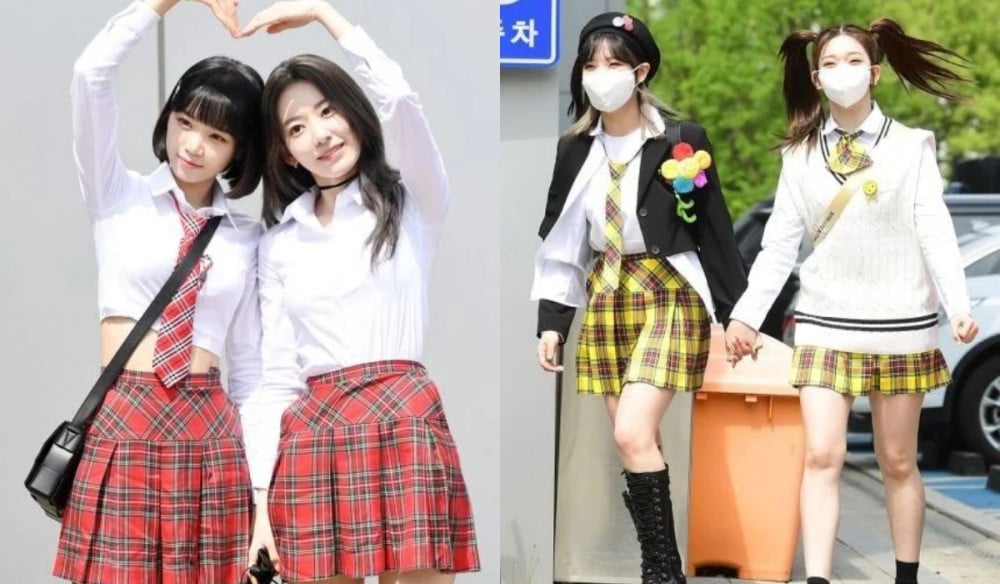 After their pictures went out, over 700 netizens shared their thoughts under a post on the popular online community 'theqoo'. Some of the comments are:
"LE SSERAFIM members are pretty but Billlie members are super cute lol"
"Tsuki gives off an anime girl vibes haha she is just so adorable"
"LE SSERAFIM's stylist should have at least ironed their skirts smh"
"Billlie members walking and holding their hands just had me smiling nonstop uwu"
"I really hope LE SSERAFIM's stylist could ditch the unnecessarily cropped tops"
"Tsuki really is the epitome of gen z lol"
"Chaewon looks super cute"
"I like how good LE SSERAFIM members look in red"
"Honestly I like LE SSERAFIM's styling better than Billlie's but they are all pretty"
Meanwhile, as reported, their episode will air sometime in May.