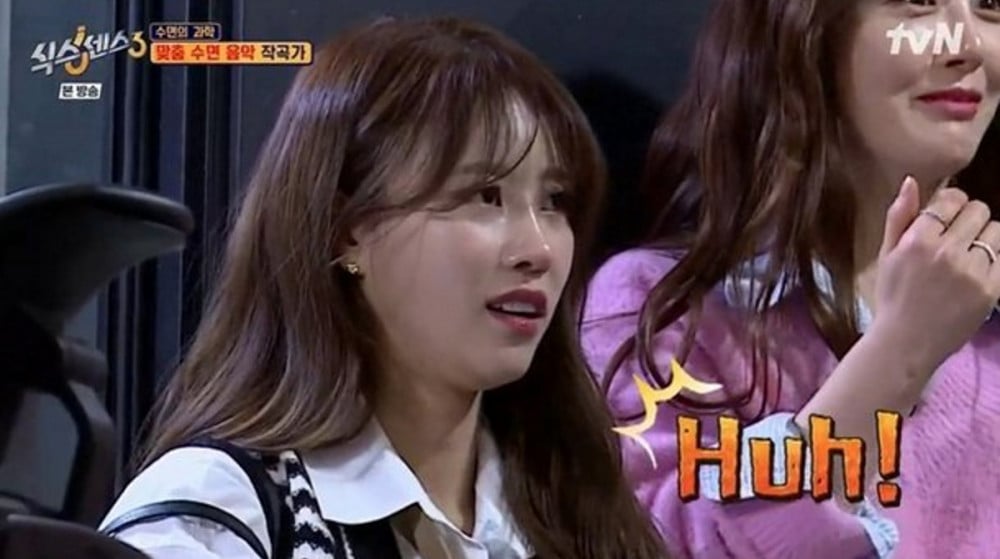 Lee Mi Joo seemed caught off-guard by Ji Suk Jin's comment about her looks.

The April 1st episode of 'Sixth Sense' featured the theme 'The Science of Sleep for Those Who Can't Sleep', and the cast members met a person who claimed to be a customized sleep music composer. Lee Mi Joo and Oh Na Ra happened to sit side by side.

Ji Suk Jin then suddenly expressed, "Oh Na Ra is definitely prettier than Lee Mi Joo." Lee Mi Joo responded by snorting and said, "Ji Suk Jin is the word here."

However, he had more to say as he commented, "The comparison is definitely there because you're side by side," to which the Lovelyz member said, "What do you want me to do about it?"

Have you been watching 'Sixth Sense'?