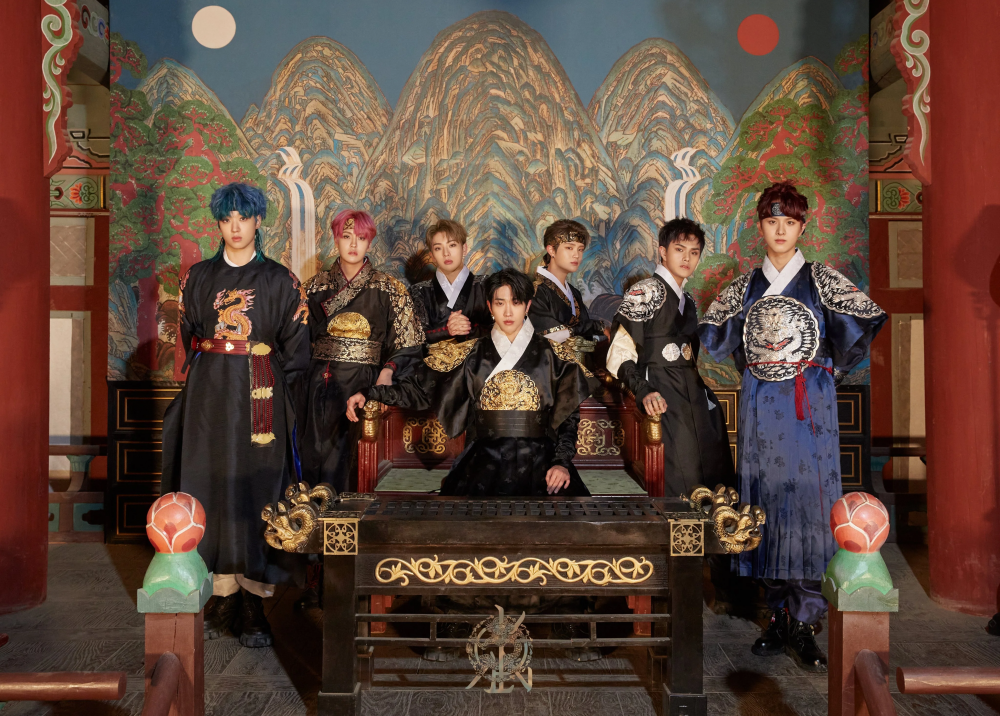 Rookie boy group KINGDOM have achieved new personal records on Hanteo!
According to the data released by the Hanteo chart, KINGDOM's fourth mini-album 'History Of KINGDOM : Part IV. Dann' has recorded 7,856 copies sold on the first day of release, becoming the group's highest-selling first-day album sales. It beat out their previous album 'History Of KINGDOM : Part III. Ivan', which had a little over 5,000 album sales on its first day. Further, 'History of KINGDOM : Part IV. Dann' made an impressive record as it sold over 3,000 copies on its second day, totaling more than 10,000 cumulative sales and is now KINGDOM's highest-selling album in first-week sales on the chart.
In addition, the group's newly released album successfully debuted inside the worldwide iTunes album chart at #85 and reached its peak of #66 on the U.S. 'Top Album' chart.
Congratulations, KINGDOM! Watch their "Ascension" MV here if you haven't yet.