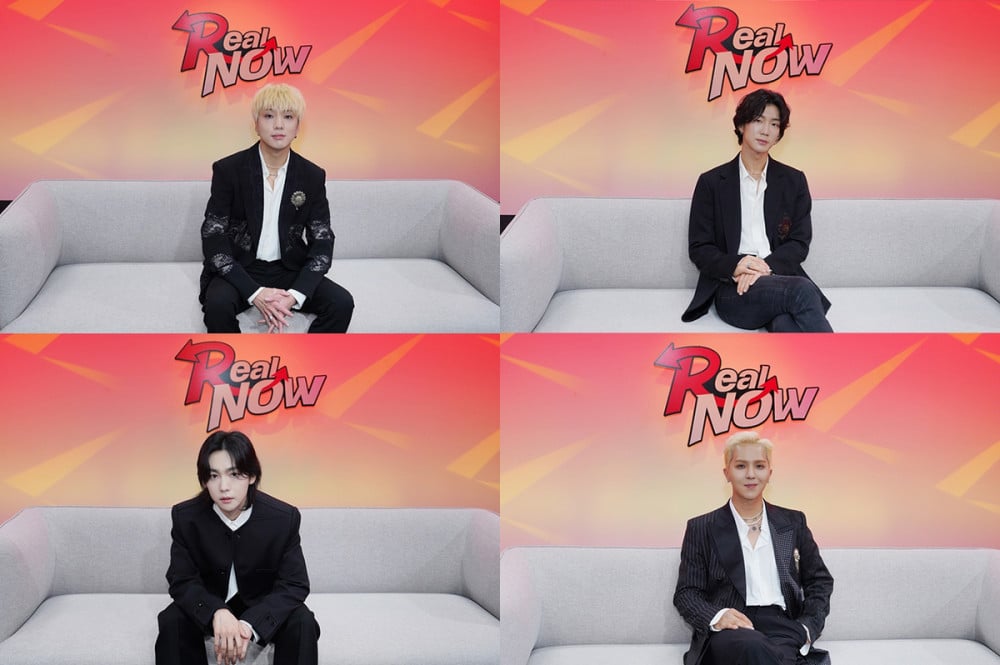 On April 26, the members of WINNER attended a special live interview for the premiere of their Naver NOW travel reality program, 'Real Now'.
On this day, the WINNER members watched a highlight teaser clip of their 1 night, 2 day trip, including a scene where leader Kang Seung Yoon volunteered to drive, then ended up backing into a concrete wall behind him!
Regarding the scene, Kang Seung Yoon cutely explained, "Yes, that car was a rental. The staff took care of it through insurance, so please do not worry, everyone. I did not have to incur any penalties on my driver's license."
Kang Seung Yoon then continued, "The night before the filming day, I spent all night taking video of me packing, and so I did not get much sleep. But I still arrived on the filming day, and I should not have volunteered to drive because I was not in a stable state, but for some odd reason, I did. I think my brain was coming and going at that point."
Finally, Kang Seung Yoon assured fans, "After that little accident, I practiced driving like crazy. I drove to places I rarely go. I do not want to embarrass myself again. I feel like I can't exactly say with my own mouth that 'I'm good at driving', but hey, why not. Don't worry about me, everyone. I am being safe while driving well."
Meanwhile, the 4 members of WINNER will be starring in the Naver NOW variety program 'Real Now', airing every Thursdays and Fridays at 6 PM KST. You can catch a preview of Kang Seung Yoon's minor car accident scene, below!