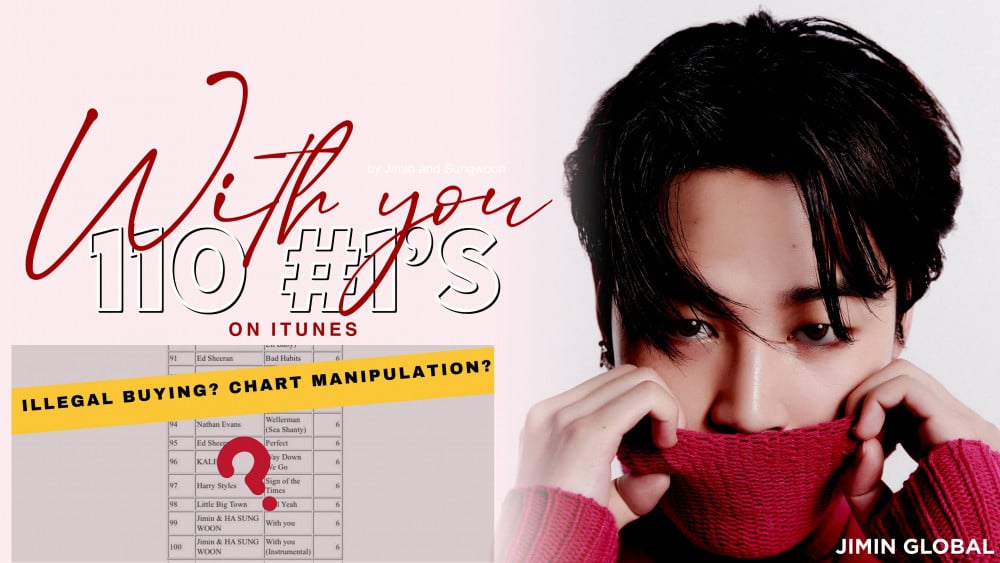 Recently, BTS's Jimin along with his good friend Ha Sungwoon, released the much awaited OST for drama "Our blues". Fans of BTS's Jimin were excited and ready for the duet, as a result it shot to first position on the US iTunes chart in the shortest time, breaking records made by BTS's Dynamite. However, the song suddenly dropped out of the top 100 on iTunes and BTS's old song Filter charted at number 1 on US iTunes, much to Army's surprise and horror.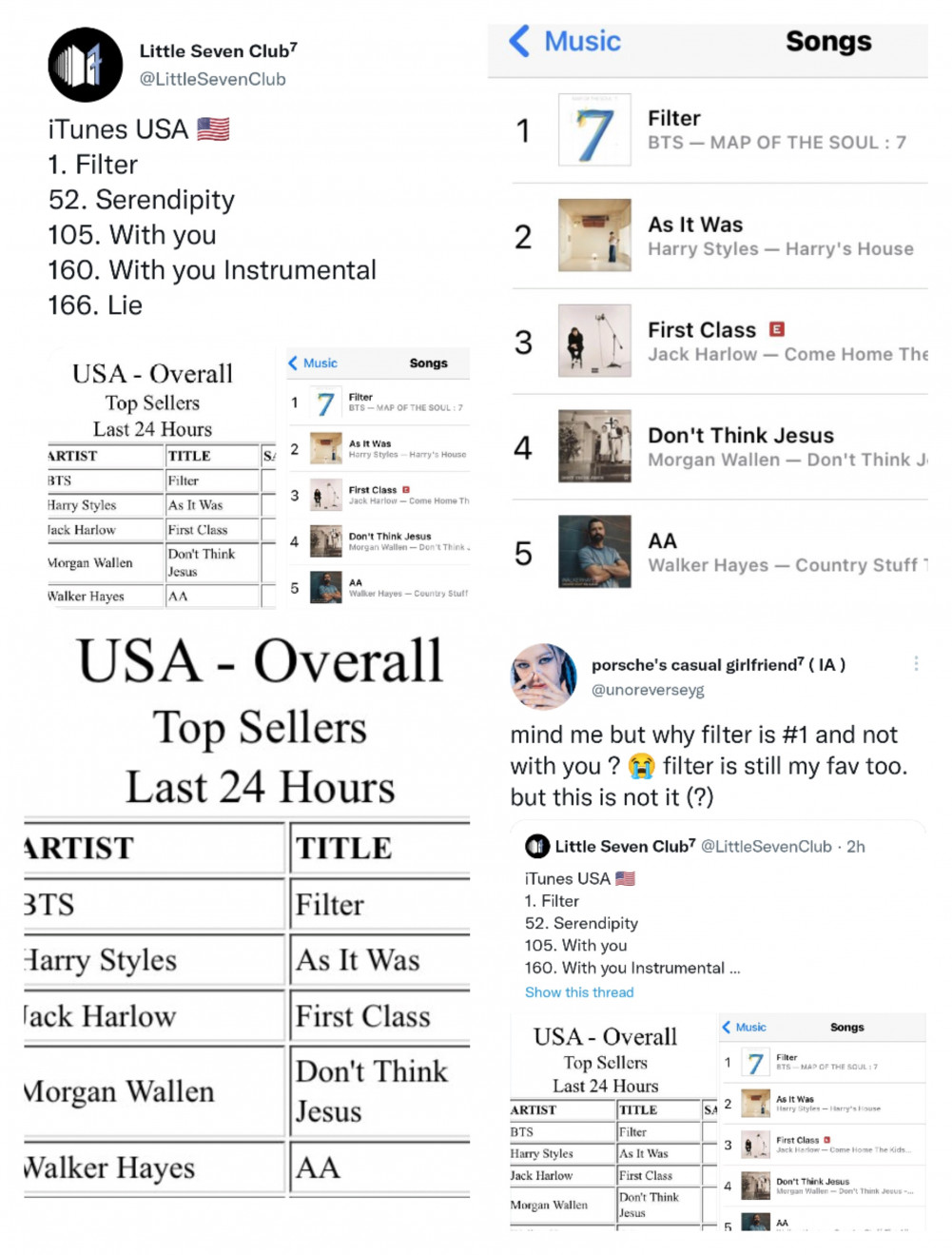 Army's have been contacting Apple support regarding the issue but there is no update yet. Even after continuous purchases over the last 20 hours, the Jimin's song is still in the top100.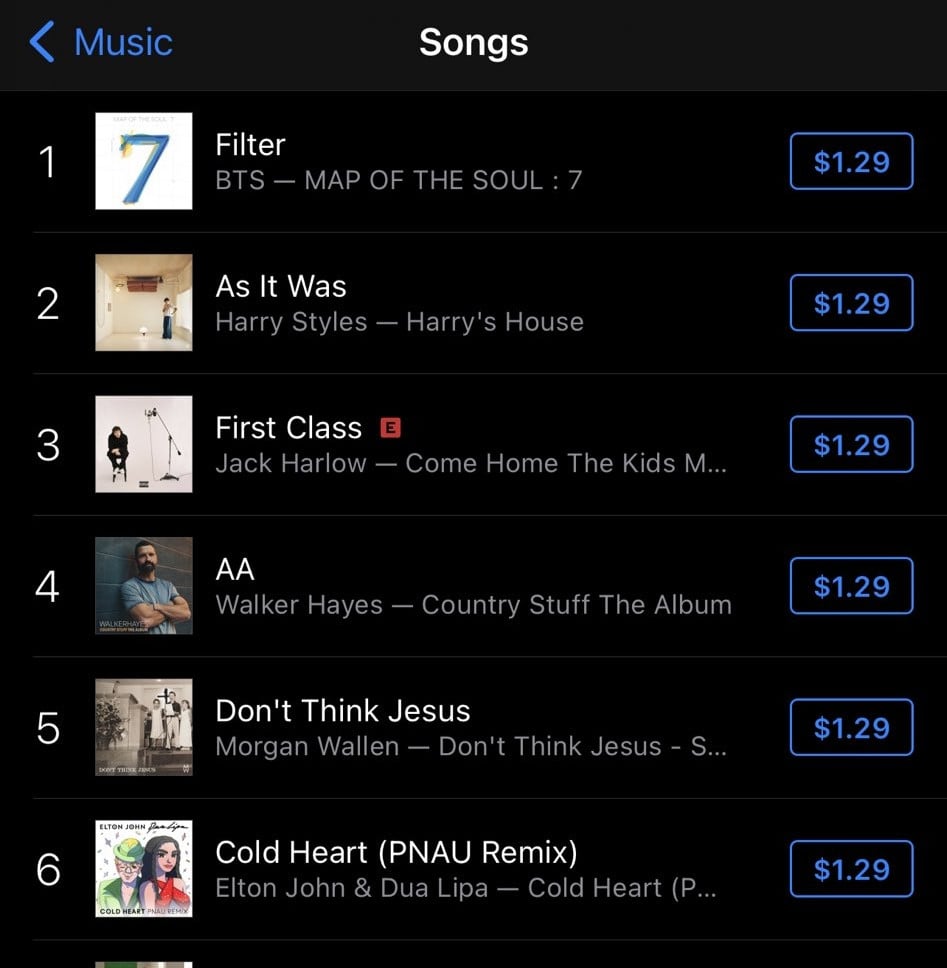 Fans are speculating a glitch from Apple's part is the cause of the sudden charting of old songs.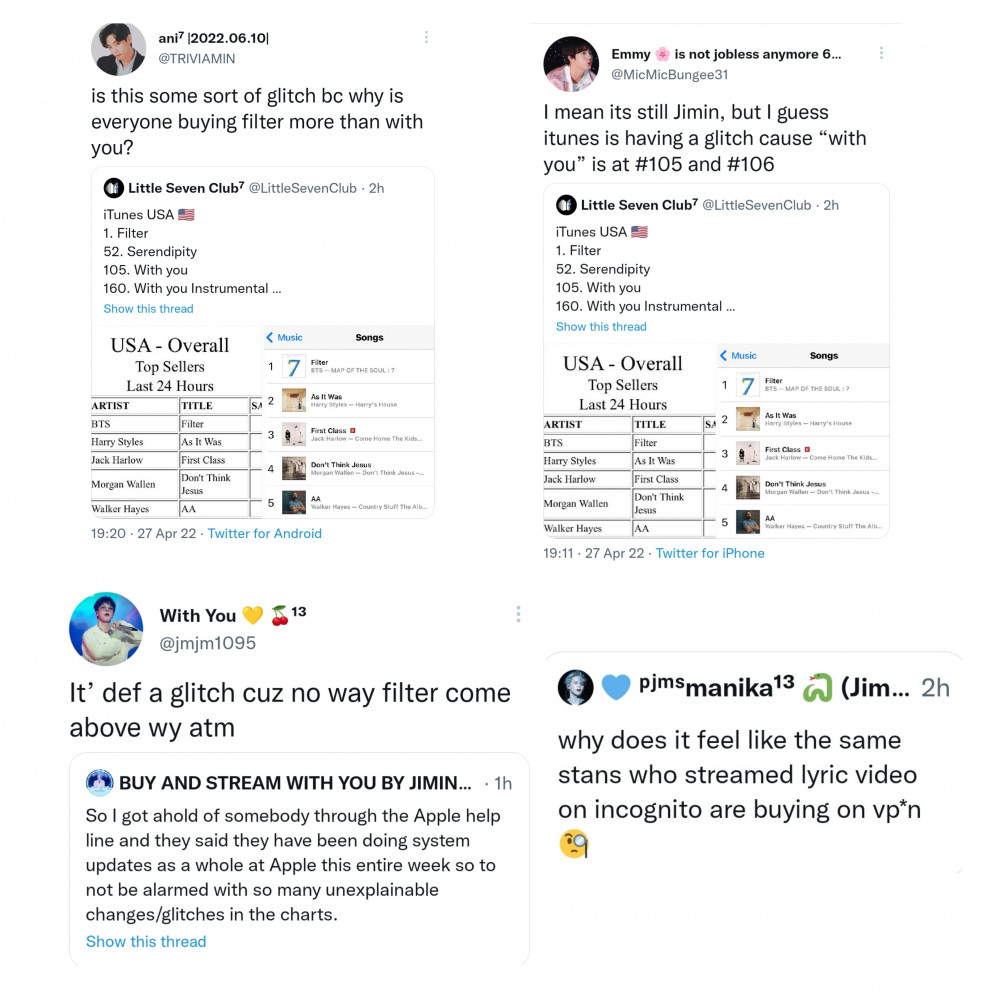 Some are speculating VPN purchases made by Chinese solo fans might have caused the sudden strange charting.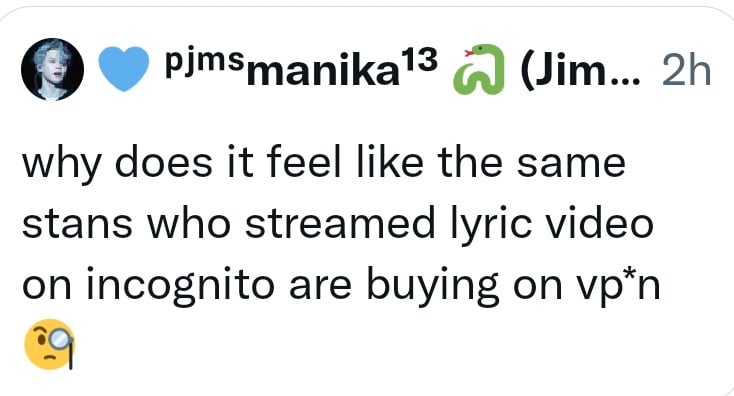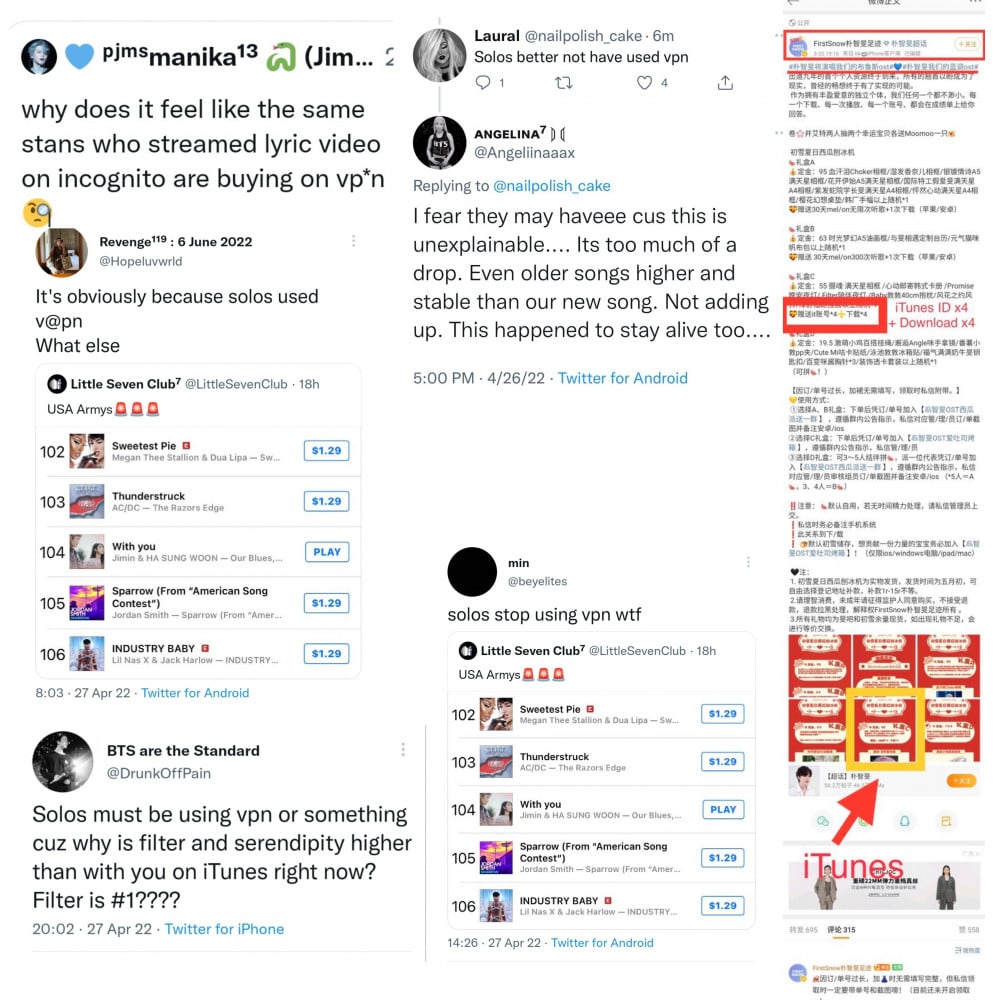 Fans are angry, curious and concerned cause of this sudden drop, due to the already prevailing controversy surrounding Jimin.
Now it's all up to Apple's clarification and the BB Hot 100 to gauge how Jimin's release is doing.