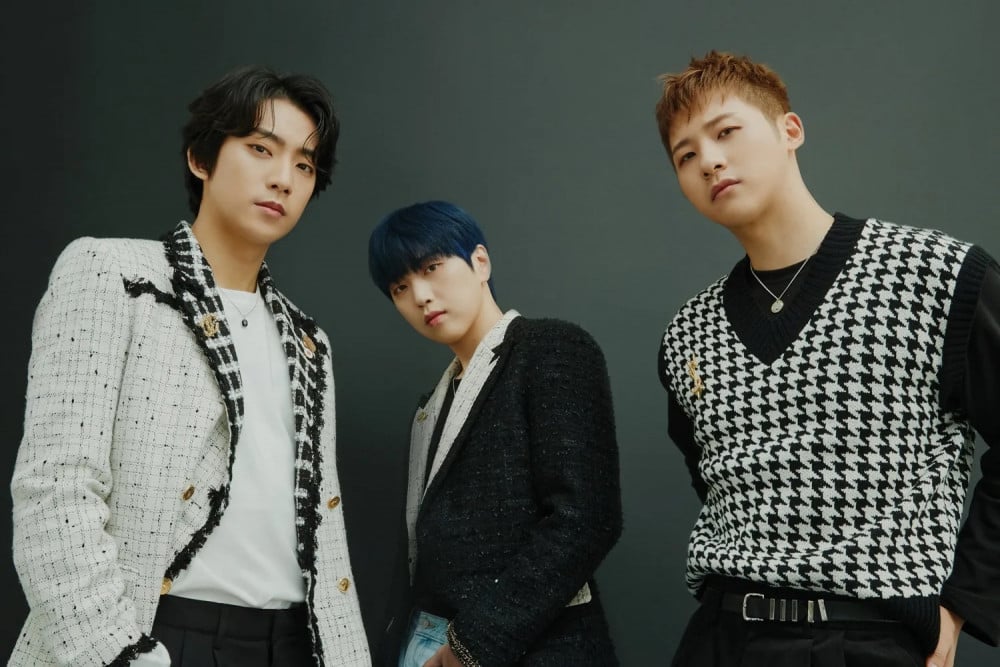 B1A4 have successfully held an online fan party to celebrate their 11th anniversary! On the 11th anniversary fan party "B1A4 ♥ BANA Our 11th Anniversary Date" hosted live on the Naver V LIVE channel at 8PM KST on April 23, CNU and Gongchan greeted their fans warmly.
The anniversary fan party was held in a "date" theme, with the members showing up in aprons and cooking agile olio, salad and steak for their fans. The scene then cuts to the members taking off their aprons and introducing the menu. In particular, the two also received a cake prepared by fellow member Sandeul. Sandeul also greets the fans and conveyed his recent whereabouts to his fans over a phone call.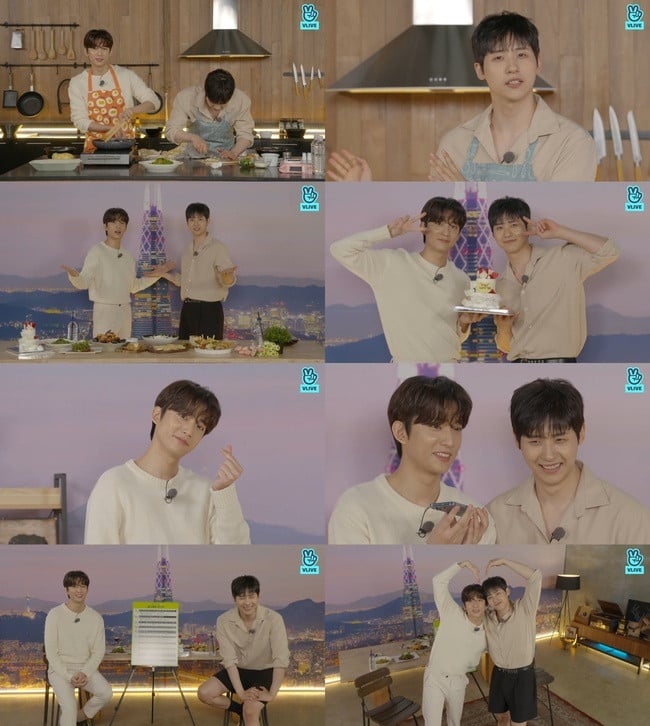 Towards the end of the fan party, Gongchan said, "Thank you so much for being with us for the 11th anniversary, and it's all thanks to BANA. I just want to be with BANA every moment," he said, expressing his affection for his fans. "We're preparing hard for the day we're together, and we're taking good care of our health to have a good time, so I hope BANA doesn't get sick and stay healthy. Let's meet again soon," signalling his future activities.

CNU also added, "It's really meaningful that we spent 11 years with BANA, and I think it's the happiest memory of my life. There have been so many things, but I think we were able to endure and overcome it well because we were together. Thank you BANA for always being by my side, and I love you from the bottom of my heart. I want to take this opportunity to say thank you to the members too."

Congratulations B1A4! Did you join in the fan party?