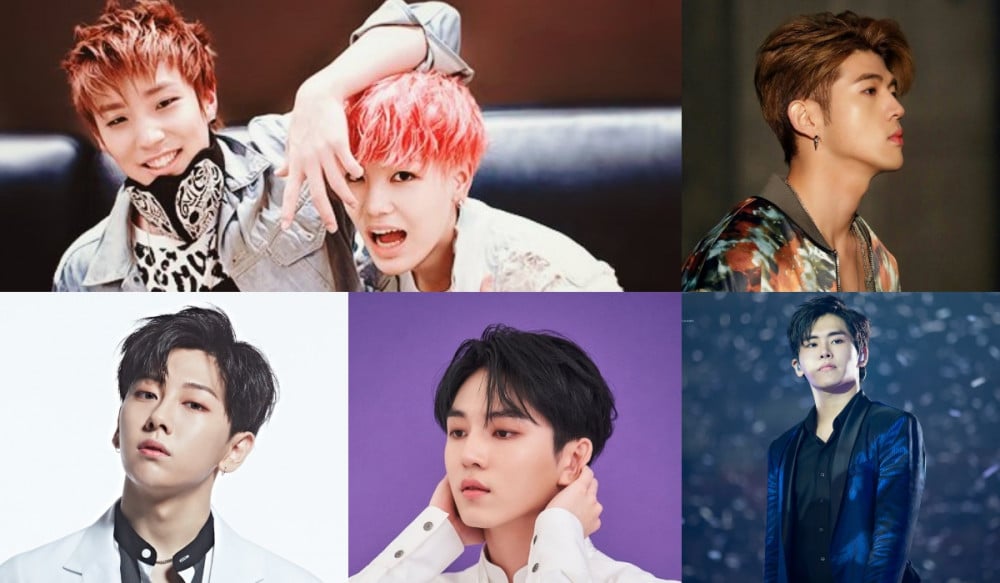 Dance audition videos of various former and current male idol members have drawn attention.
On April 8, various audition videos for Mnet's upcoming dance survival program 'Street Man Fighter' began garnering attention via online communities. In particular, numerous former and current male idols, were seen sharing audition clips of their own, including former B.A.P members Zelo and Jongup, former INFINITE member Hoya, Pentagon's Kino, ONF's U, Former HOTSHOT and JBJ member Noh Tae Hyun, and KARD's BM. All of these idol members performed their original choreography to the same track, "SMF (Performance Version)" by rapper Changmo.
Meanwhile, in order to appear on 'Street Man Fighter', applicants must have a dance crew. Thus, the idols' audition videos were for the preliminary rounds for individual dancers to join Mnet's 'Street Man Fighter as the 'Be Mbitious' crew.

Look at their audition videos below!

Zelo
Jongup
Pentagon's Kino

Hoya
ONF's U
Noh Tae Hyun
KARD's BM, original video uploaded on his TikTok
In response, some netizens commented:
"I'm really looking forward to Noh Tae Hyun."

"U dances so well."

"Omg Hoya! As expected, so good at dancing."

"U is so good, his moves are so clean."

"Isn't Noh Tae Hyun originally a Krumping dancer? When he does the dance battles later on, he'll probably be really good."

"Noh Tae Hyun and U really catch my attention."

"Woah, they're all really good."

"Zelo and Jongup are so good."

"Wow, Hoya is so unexpected. He's so frickin' good."

"Wow, this will be fun."

"I had wanted Noh Tae Hyun to come out on 'Street Man Fighter', but he really applied TTTTT."

"Zelo and Jongup TTTTT Please do well!!"