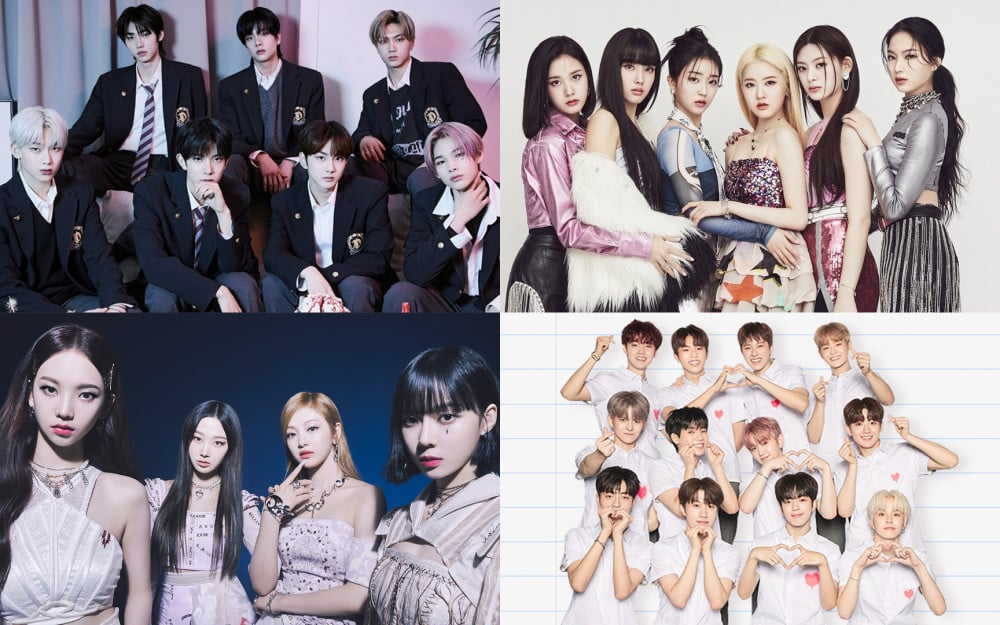 The idols in the K-pop industry are divided into generations depending on the year the artist debuted. Additionally, each era is defined by a specific characteristic that can be seen in each era.
Although the classification can be seen as a division between the idols, the idol generation is only a means to clearly see the evolution of K-pop throughout the years. There are currently four generations of K-pop, and the categorization of the idols might differ a bit. Every K-pop fan agrees that we are currently on the fourth generation of K-pop.
Recently, one netizen started a discussion on a popular online community to get a clearer idea of when the 4th generation of idols began. The netizen who created the post explained, "Chose when you think the fourth generation began," and gave three choices:
1. Idols that debuted in 2020 - aespa, ENHYPEN, TREASURE, STAYC, Weeekly, etc.
2. Idols that debuted in 2019 - ITZY, TXT, AB6IX, etc.
3. Idols that debuted in 2018 - IZ*ONE, Stray Kids, (G)I-DLE, ATEEZ, etc.
Korean netizens joined the online community discussion and gave their two cents on this matter. Many chose number 2 and commented, "I think it's number 2 definitely, starting with TXT and ITZY," "Number 3 is more like 3.5 generation no? So starting 2," "I pick 1 because I think 2 is 3.5 generation," "I think number 1 and 2 are the fourth generation," "I think idols that debuted in 2018-2019 are 3.5 generation because generations are counted in decades," "I think it's exactly from number 2," and "I really don't think 2018 idols are 4th generation. That's too much."
What are your opinions? When do you think the 4th generation of idols began?